Altibox Norway Chess R10: Aronian beats Carlsen
Aronian handed Carlsen his second defeat in one week as he ended the tournament on a high note by winning against the champion of Altibox Norway Chess 2020. Carlsen played strangely in the middle game and eventually he uncharacteristically misplayed in the endgame which cost him the point. Carlsen finished first with 19.5/30. Firouzja scored a fine victory against Duda to finish at a well-deserved runner-up position with 18.5/30. Aronian was placed third with 17.5/30. Tari held Caruana to a solid draw in the Classical game, however he lost the Armageddon. Caruana finished fourth with 15.5/30. Photo: Lennart Ootes / Altibox Norway Chess
Carlsen loses second time in a week
The world champion had won this tournament with a round to spare. He was paired against the two-time World Cup winner - Levon Aronian in the final round. The Armenian is known to cause a bit of trouble for the Norwegian quite a few times. This time was also no different. As the 14th world champion Kramnik rightly predicted that Carlsen was unable to focus and he will lose in the final round, his prophecy once again had come true. Carlsen played some strange moves in the late middle game and lost the balance. Eventually he made some irrevocable errors in the endgame from which he could not recover. Although he got a chance to salvage a draw in the end but it was just not his day. Aronian finished third. Firouzja picked up a fine victory against Duda to finish at a well-deserved second position. Tari made a solid draw against Caruana in their Classical encounter but lost the Armageddon after he allowed the world no.2 to launch an attack which was overwhelming.
Carlsen - Aronian 0-3
Carlsen played a bit uncharacteristically against Aronian as he put his own queen in a passive way before he blundered a pawn.
White could have taken the queen with 19.Qxb3 or play 19.Rc1. Both looked quite natural move, but 19.Qb1 seems absolutely strange as it blinds the rook at a1.
22.Rg3 was a big mistake. It is true that white wouldn't have been able to save the d4-pawn either way, but instead of 22.Rg3, white should have played 22.Rf3 to be able to play g3 and create an escape route for the king with Kg2. Kramnik said, "Magnus seems to me to relax too early. Somehow he cannot concentrate today." He also correctly predicted about Carlsen losing the game and the 14th world champion turned out to be right.
Even though the rook ending seemed equal, the first mistake was 37.f3. Why? Because white just managed to cut-off his own king. Now black's king can rush to d6-c5 in no time, except Aronian didn't do it.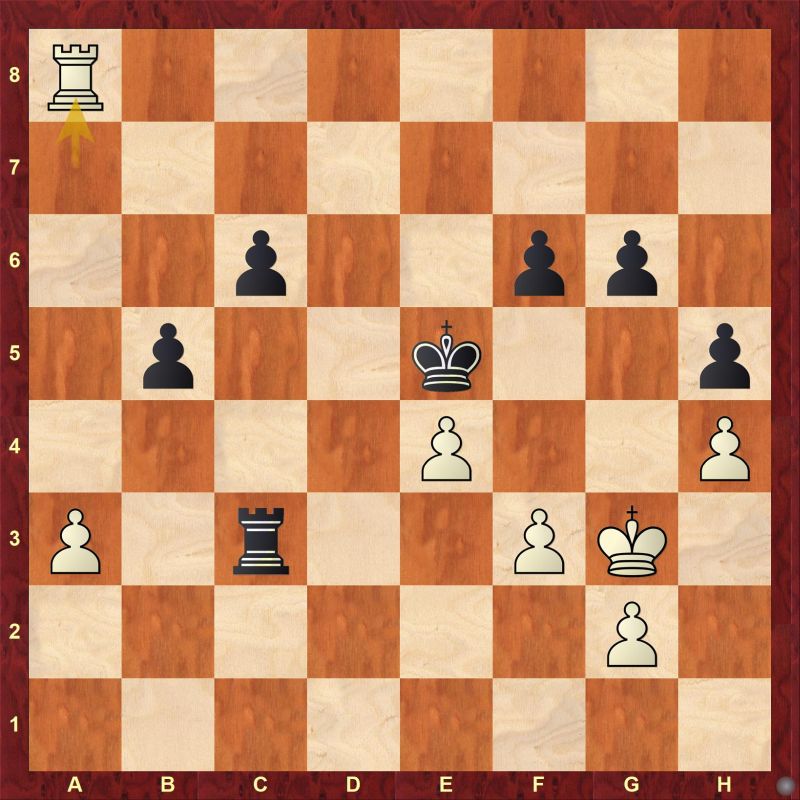 After getting a decisive advantage the Armenian went for an incorrect detour with 44...Kd6. What was the better continuation instead?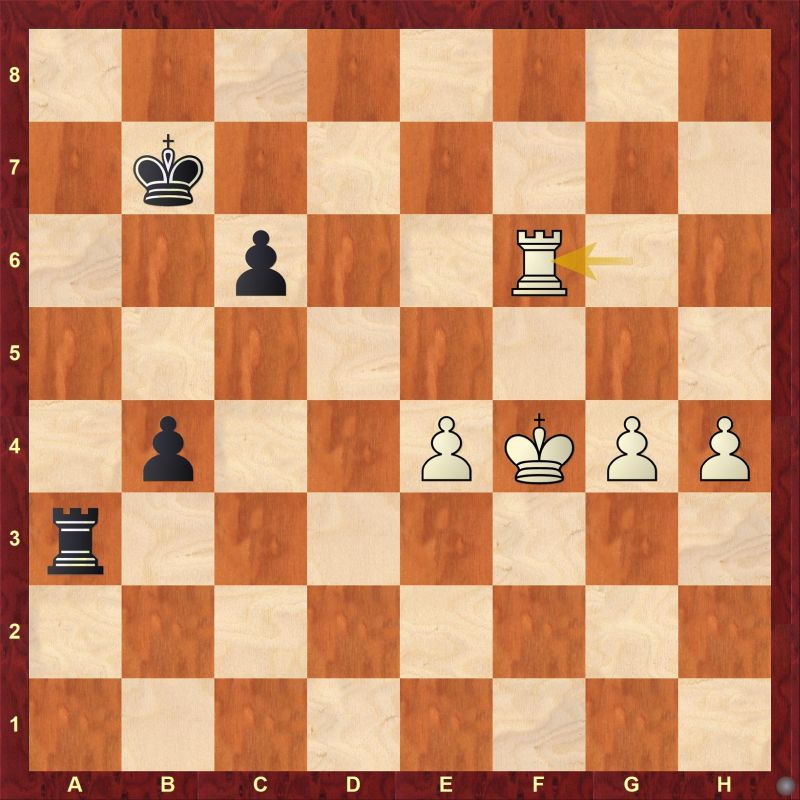 The world champion made a rare game losing error in the endgame with 50.Rxf6. This was a point of no return, after this winning should not be a challenge for black any longer. Find out the winning way for black and what white should have done to save the game.
Déjà vu - Carlsen and Aronian greets each other with Namaste once again.
Firouzja - Duda 3-0
Firouzja finished the tournament on a high note as he beat Duda convincingly.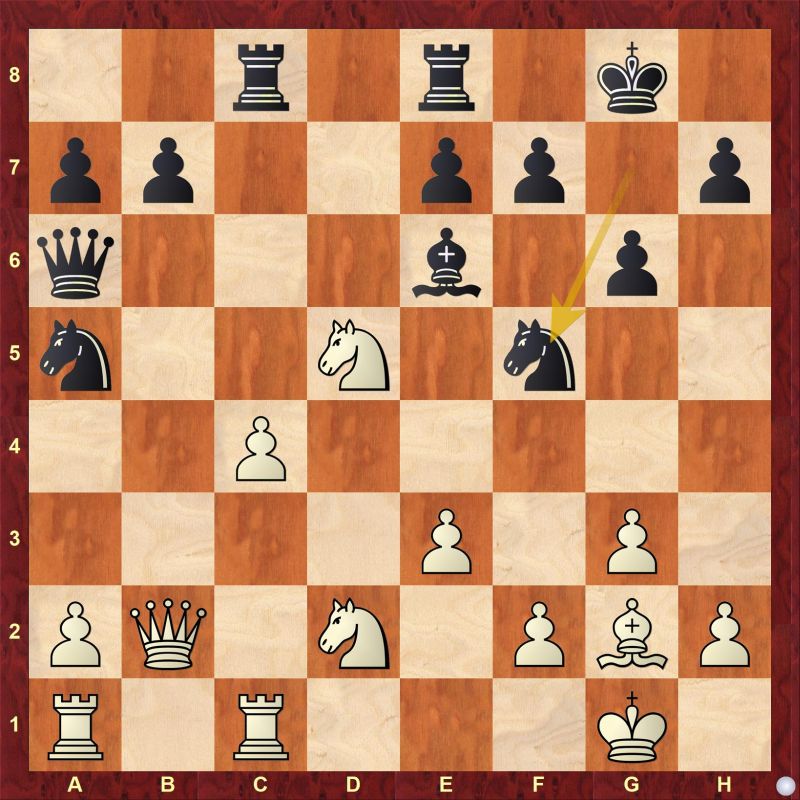 Duda seemed to be out of his element as he played strangely in the middle game. 20...Nf5 unnecessary provokes 21.e4 which gives white complete control of the center.
It is evident that if anyone then only white can push for a win here after 24.f4
Caruana - Tari 1.5-1
Tari held Caruana to a well-fought draw in their Classical encounter. However in the Armageddon, the Norwegian no.2 he misplayed and allowed his opponent to launch an attack which was too difficult to defend.
Armageddon
Black should have gone with 25...Qd5. Okay white still has the initiative but it is much better than the game continuation of 25...Rc2. Find out why it is a mistake.
Photo Gallery
Carlsen tweeted this after the conclusion of the tournament
Replay Round 10 games
Round 10 results
Final Standings
1st Carlsen 19.5
2nd Firouzja 18.5
3rd Aronian 17.5
4th Caruana 15.5
5th Duda 9.5
6th Tari 3.5
Scoring
Players will get following points per round:
Victory in main game: 3 points
Loss in main game: 0 points
Draw in main game & victory Armageddon: 1.5 points
Draw in main game & loss Armageddon: 1 point
Armageddon Rules
• If there is a draw in the classical game then the players will move on to Armageddon within 20 minutes after the draw.
• White pieces will continue with white in Armageddon. With this, there will be a winner in each game due to the fact that black pieces will win if the game ends in a draw.
Prize list
Replay the Live Stream
Links
Altibox Norway Chess official site
---