Altibox Norway Chess R1: Carlsen starts with an Armageddon victory
Carlsen started his Altibox Norway Chess campaign with a victory over Aronian in the Armageddon after making a draw in their first Classical encounter since December 2019. Thus Carlsen has 1.5 points after the conclusion of Round 1. Aronian being in a must-win situation in the Armageddon, pushed too hard in a seemingly equal position and blundered his rook. Both Caruana and Firouzja scored fine wins against Tari and Duda respectively, allowing themselves to share the lead with 3.0 points each at the end of the opening round. Catch all the action of Round 2 tonight from 8:30 p.m. IST. Photo: Lennart Ootes / Altibox Norway Chess
Caruana and Firouzja start with a 'Classical' win
After almost two months, an elite over-the-board tournament Altibox Norway Chess 2020 started in the World Champion's homeland Norway. He made a draw in the classical match against Aronian and beat the two-time World Cup winner in the Armageddon with the black pieces to win his Round 1 match. Although according to the tournament his score is now only 1.5 points. Meanwhile, both Caruana and Firouzja picked up comfortable victories over Tari and Duda in the classical match, resulting in both sharing the lead with 3.0 points each at the conclusion of Round 1. Since this is a Double Round Robin event of 10 rounds, anything can happen in the next nine rounds.
Aronian - Carlsen 1-1.5
The first Classical over-the-board encounter between Aronian and Carlsen since London Chess Classic held in December 2019, ended up in a meek draw. Their last encounter was also a draw. Anyway as per the tournament rules, the players had to play an Armageddon. Accordingly, Aronian got white again and Carlsen got the black pieces. The only difference between a regular Armageddon and in this tournament is time - White gets 10 minutes and Black gets 7. Draw odds remain unchanged.
Armageddon
Aronian made his intentions clear and as per Armageddon rules, he had no other choice but to play for a win only.
White's overextended pawns are definitely a cause of concern. The position is more or less equal and it wouldn't be difficult for black to make a draw. Aronian being in a must-win situation, tried too hard and blundered a rook, allowing Carlsen to win the Armageddon and the Round 1 match.
Just like all of us, World Champion Carlsen was also excited about playing otb chess again after a long time.
Before the game began, both players greeted each other by doing Namaste.
Duda - Firouzja 0-3
At the face of an attack, Duda was unable to defend properly which allowed Firouzja to secure huge advantage.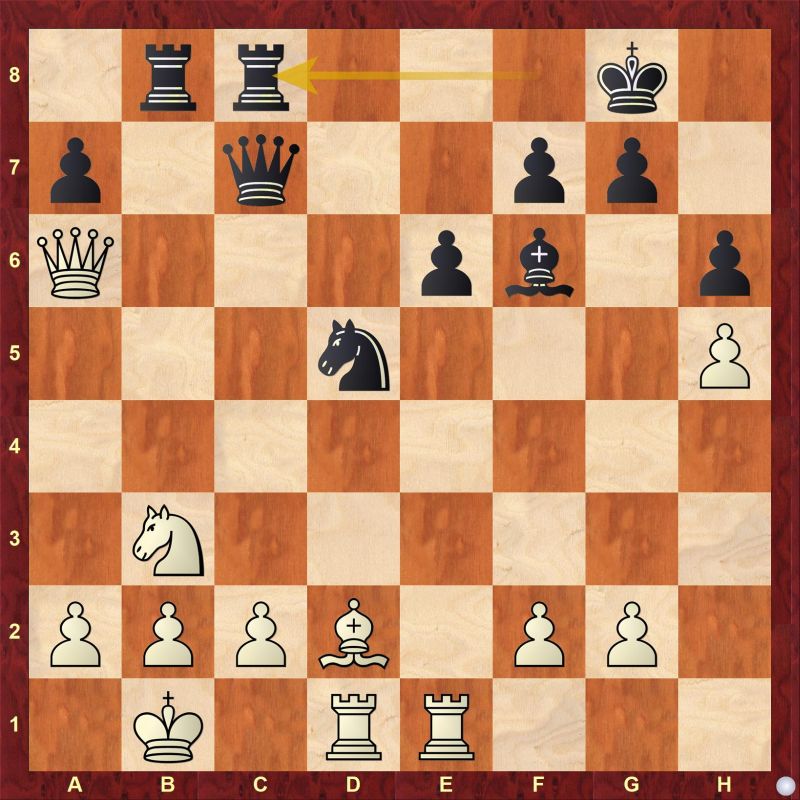 White needs to find the correct defense, else black will launch a devastating attack. The game continued with 23.Rc1 and it was certainly not the best choice.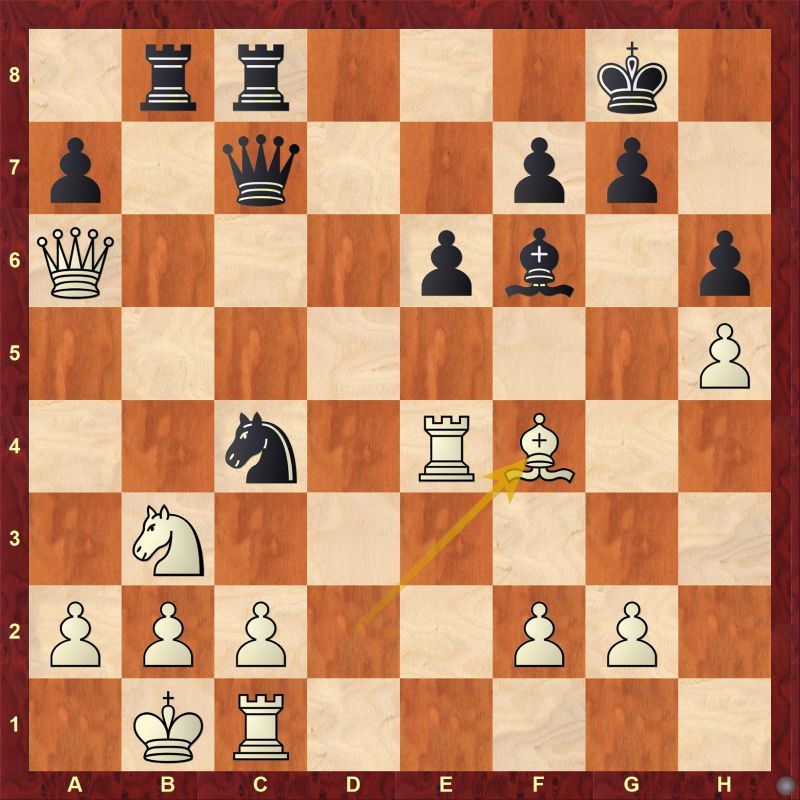 Black has firm control of the position, white is threatening to gain an exchange. How should black react after 25.Bf4 ?
All is not over, white can still try to hold down the fort and delay the inevitable. What should white do here after 45...f4 ?
Tari - Caruana 0-3
Norway no.2 Aryan Tari was up against World no.2 Fabiano Caruana. Tari started well and just when it seemed like that he will make a draw without any difficulty, he misplaced his bishop on a shorter diagonal in the endgame and invited all kinds of trouble.
At a first glance, it seems like a simple choice but it has lasting consequence. In which diagonal white should place his bishop? The game continued with 36.Be2 and it goes without saying that Tari chose the wrong diagonal.
Photo Gallery
Replay Round 1 games
Results
Standings
Scoring
• Players will get following points per round:
Victory in main game: 3 points
Loss in main game: 0 points
Draw in main game & victory Armageddon: 1.5 points
Draw in main game & loss Armageddon: 1 point
Armageddon Rules
• If there is a draw in the classical game then the players will move on to Armageddon within 20 minutes after the draw.
• White pieces will continue with white in Armageddon. With this, there will be a winner in each game due to the fact that black pieces will win if the game ends in a draw.
Prizes
| | |
| --- | --- |
| Rank | Prize |
| 1st | 700000 |
| 2nd | 370000 |
| 3rd | 230000 |
| 4th | 180000 |
| 5th | 170000 |
| 6th | 160000 |
Total Prize fund is NOK 1810000.
Replay the Live Stream
Links
Altibox Norway Chess official site
---