56th Biel GMT 2023: Yangyi Yu dominates Accentus Chess960
Yangyi Yu scored an unbeaten 5.5/7 to win the Accentus Chess960, opening event of 56th Biel International Chess Festival 2023 GMT. Both Bogdan-Daniel Deac (ROU) and David Navara (ROU) scored 4.5/7 each. They secured second and third place. The standings of this event is used to determine the seeding of the Classical segment and if required, as a tie-break too after the conclusion of the Grandmaster Triathlon (GMT). The Rapid event will start today, Sunday 16th July. Monday 17th and Sunday 23rd July will be two rest days. The Classical event will commence on 18th and conclude on 26th July. Blitz will take place on Saturday 22nd July. Rapid, Classical and Blitz all are part of the Grandmaster Triathlon. D Gukesh finished third in the last edition. Who do you think will win the GMT? Photos: Biel Chess Festival
A tough start for Arjun
Arjun Erigaisi made an unbeaten 2/3 start in the Chess960. He drew against GM Bassem Amin (EGY) and GM David Navara (CZE), scored a win against GM Jules Moussard (FRA). However, he lost the next four games consecutively, finishing with only 2/7. Thus his seeding in the Classical event will be seventh.
Photo Gallery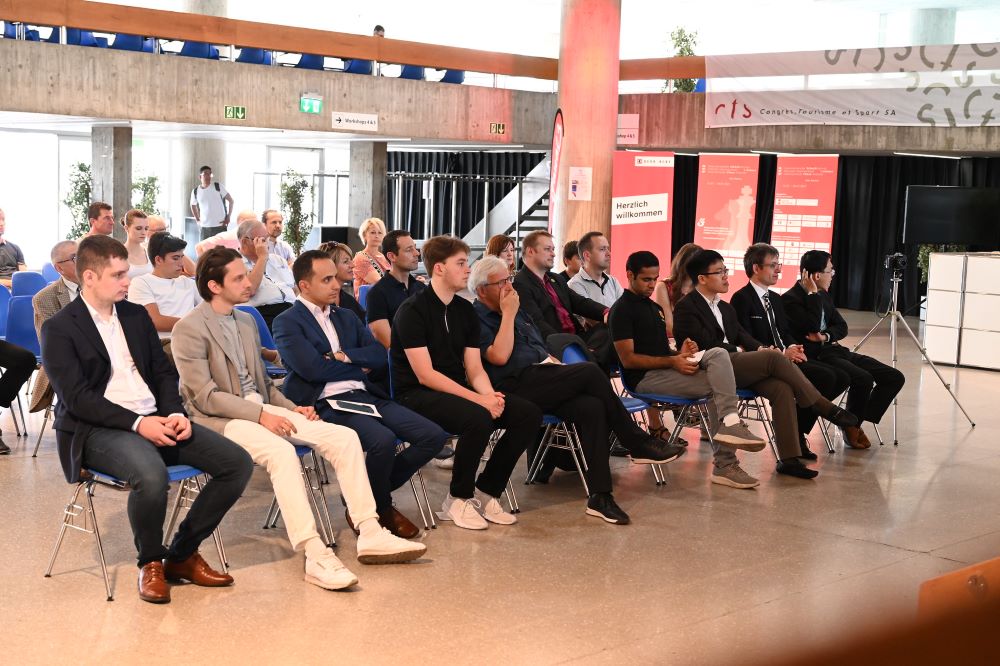 From the Press Release
On Saturday morning, OC President Peter Bohnenblust was able to declare the 56 th edition of the Biel International Chess Festival open. Guest speaker Hans Stöckli, member of the Council of States, emphasised the great importance of the chess festival for the city of Biel. With a view to his successors, the former Biel mayor expressed the hope that they would continue to be well-disposed towards the event in the future. The opening was accompanied musically by the Nivrozik Trio.
Replay all games
Final Standings in Chess960
| | | | | | | | | | |
| --- | --- | --- | --- | --- | --- | --- | --- | --- | --- |
| Rk. | SNo | | Name | FED | Rtg | Pts. | TB1 | TB2 | TB3 |
| 1 | 8 | GM | Yu, Yangyi | CHN | 2734 | 5,5 | 0 | 16,50 | 2 |
| 2 | 4 | GM | Deac, Bogdan-Daniel | ROU | 2634 | 4,5 | 1 | 13,75 | 3 |
| 3 | 1 | GM | Navara, David | CZE | 2689 | 4,5 | 0 | 13,25 | 1 |
| 4 | 5 | GM | Keymer, Vincent | GER | 2617 | 4 | 0 | 12,50 | 1 |
| 5 | 2 | GM | Le, Quang Liem | VIE | 2661 | 3,5 | 0 | 8,00 | 1 |
| 6 | 7 | GM | Moussard, Jules | FRA | 2605 | 3 | 0 | 10,25 | 2 |
| 7 | 3 | GM | Erigaisi, Arjun | IND | 2714 | 2 | 0 | 5,75 | 1 |
| 8 | 6 | GM | Amin, Bassem | EGY | 2588 | 1 | 0 | 3,00 | 0 |
Links
---