55th Biel GMT R1: Gukesh overpowers Abdusattorov, reaches 2698.7 and now World #39
D Gukesh made a fantastic start at the Classical event of 55th Biel Chess Festival GMT. The youngest GM of India knew very well that he has the reigning World Rapid champion's number. He defeated Nodirbek Abdusattorov in the Chess960, was very close to winning the Rapid too. In Classical, a relentless attack eventually forced his opponent to cave in. This win netted him four points which put him at the second place 11/18, a half point behind the tournament leader Andrey Esipenko who is at 11.5/18. Gukesh also moved to 2698.7 in the live ratings and is he now the World no.39. Round 2 starts today at 2 p.m. local time (5:30 p.m. IST).
Prraneeth stuns Alekseenko
It is well established by now that there is no dearth of talented Indian kids. Someone or the other is always climbing higher up the ladder at some event. 14-year-old IM Prraneeth Vuppala stunned former Candidate, GM Kirill Alekseenko in the second round of the 55th Biel Chess Festival Master Tournament (MTO). He is one of the two Indian IMs who is at 2/2. The teenager will face GM Abhimanyu Puranik in Round 3.
GMT: Abdusattorov - Gukesh: 0-4
D Gukesh made it very clear about his intentions in the middlegame. He had beaten Abdusattorov in Chess960 and also was on the verge of winning their Rapid encounter. There is no doubt about Gukesh feeling confident about his chances from the get-go.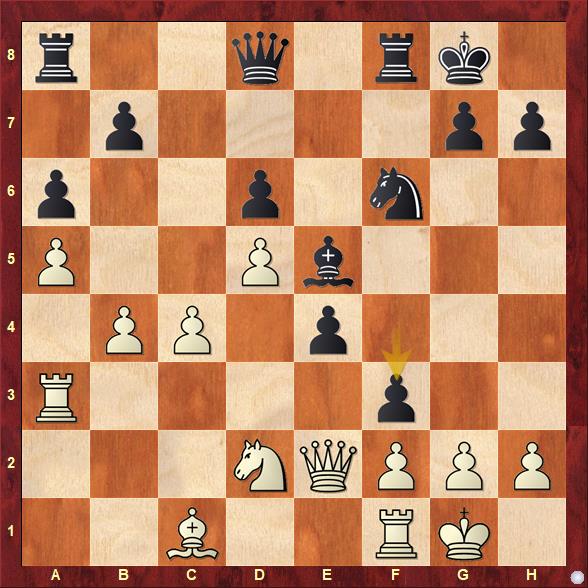 It would not be an understatement to say White's position is in shambles after 21..f3. The game continued 22.gxf3 Nh5 23.Nxe4 Qh4 24.Ng3 Rae8 now Black has all his pieces attacking on White's kingside whereas White is slowly running out of choices. 25.Rd1 Bf4 26.Be3 Rf6 27.Rd4 Rh6 28.Qd2 g5 White is barely holding the position together.
35.Bd2 Rxh2 36.Bc3 is the only way to defend the position. It is certainly not easy to find it. White went 35.Qd4 Qf5 36.Qd3. After repeating once, Black exchanged the minor pieces to invade on the back rank 38...Nxe3 38.Qxe3 Qb1+ and rest was just a matter of time before Black won the game.
MTO: Prraneeth - Alekseenko: 1-0
IM Prraneeth Vuppala (2457) seized his opportunity against the former Candidate, Kirill Alekseenko (2708).
Prraneeth followed the old adage - passed pawns must be pushed. That's exactly what he did 25.d6 as per the requirement of the position. 25...Qe6 26.c5 Nf4 27.Bf1 Rfd8 28.c6 Rac8 29.Rxa6 b3 30.c7
Black can no longer save the game. He resigned after eight more moves when the checkmate became inevitable.
Gukesh hit 13.99 at the Omega watch factory before reaching 2699
Replay the livestream
Scoring for Classical
Win - 4 points, Draw - 1.5 point and Loss - 0
Replay Round 1 games
Round 1 results
Bo.
No.
Rtg
Name
Result
Name
Rtg
No.
1
1
2688
GM
Abdusattorov Nodirbek
0 - 1
GM
Gukesh D
2684
8
2
2
2722
GM
Le Quang Liem
0 - 1
GM
Kamsky Gata
2655
7
3
3
2686
GM
Keymer Vincent
½ - ½
GM
Esipenko Andrey
2682
6
4
4
2684
GM
Salem A.R. Saleh
0 - 1
GM
Naiditsch Arkadij
2664
5
Round 2 pairings
Bo.
No.
Rtg
Name
Result
Name
Rtg
No.
1
8
2684
GM
Gukesh D
GM
Naiditsch Arkadij
2664
5
2
6
2682
GM
Esipenko Andrey
GM
Salem A.R. Saleh
2684
4
3
7
2655
GM
Kamsky Gata
GM
Keymer Vincent
2686
3
4
1
2688
GM
Abdusattorov Nodirbek
GM
Le Quang Liem
2722
2
Overall standings
Links
---