ChessBase India Foundation (HelpChess) and the work it has done since inception
Over the years of in-depth coverage of Indian chess by the entire ChessBase India team, if there is one major reason that we have realized why a chess career is stalled at a critical juncture - it's funds. We want to ensure that the right talent receives the right support. The ChessBase India Foundation was started back in 2018 and in its 4 years of our existence, we have managed to raise close to 50 lakh rupees for various players and causes. The most important thing that we do is a thorough background check and absolute transparency with regards to the funds. This article acquaints you with all the work that ChessBase India Foundation (also known as HelpChess Foundation) has done since inception.
ChessBase India Foundation was established on 21st June 2018, two and a half years after the ChessBase India start-up was founded. We do not fall in any mandatory CSR. This initiative is an alignment with ChessBase India's motto of "Powering Chess in India". We are India's most trusted Chess Foundation. We publish all the details on our website and maintain highest level of transparency with regards to every amount utilized. ChessBase India gets enormous satisfaction in helping young talents to unlock their true potential and become world class players. We want to ensure that the right talent in Indian chess does not suffer due to lack of funds. This is our initiative to assist the talented and financially backward chess players of the country.
Motto: "When ordinary people come together and contribute, extraordinary things can happen to our chess community."
Vision: "There are many people and organizations all over the world who want to contribute financially to the growth of Indian chess. There are many talents in India who are in need of these finances. ChessBase India Foundation aims to act as a bridge."
Logo: The logo - HelpChess is symbolized with the King helping the pawn. The logo of ChessBase India Foundation clearly shows this philosophy of our vision.
How did it all begin?
In February 2018, the blind players of India were in grave difficulty. Their National A tournament was about to begin in a couple of days and the main sponsors of the event did not come forward. In such a situation we appealed to the chess community at large to help in the collection of the funds. We received 119 donors and the total amount that was collected within a week was a mammoth Rs.5,75,053. The tournament was successfully conducted and in fact the prize fund was increased due to the support from Indian Chess Community!
In May 2018 we met the little boy Om Kadam. Om was the reigning under-9 national champion. Om's father Manish Kadam is a general mechanic at Hinduja Hospital in Mumbai with his monthly income being Rs.15,000. Living in a city like Mumbai and making the ends meet with such an income and at the same time pursuing an ambitious chess career for his son was becoming extremely difficult. We appealed to the chess community asking them to help Om for his trip to Spain. The amount required was Rs.75,000 and the money was received within 48 hours. One Indian grandmaster (who requested anonymity) wrote to us saying, "Om's situation reminds me of my younger days. It reminds me of the times when I was in grave need and no one helped me. I really want to help Om, not just monetarily but also guide him to become a better chess player." Om not just was able to travel to Spain but also gained enormous rating - from 1836 to 2082.
From our experiences we did realize that there are people with financial resources who would like to contribute money and help the chess talents in the country in need of support identified by ChessBase India. Surprisingly, a lot of people even thanked us for informing about these important causes so that they could donate the money! What was usually lacking was the correct information, the right avenue to donate their money, with the feeling that their money will be utilized for the right cause and in the right manner. Hence we decided to establish ChessBase India Foundation to bridge this gap. We, at ChessBase India, get enormous satisfaction in helping beneficiaries by arranging world-class coaches/trainers, providing educational material, giving timely financial aids and tracking their growth charts. ChessBase India Foundation wants to ensure that the right talent in Indian chess does not suffer due to lack of funds. This is our initiative to assist the talented and financially backward chess players of the country.
What is the work done by the ChessBase India Foundation?
Scholarships
ChessBase India uses a very transparent process in the form of scholarships to ensure that the right talent receives the right aid. A donor institutes a scholarship and we publish an article on our newspage inviting applicants. After the last date ends we go through the applications that have been received and in close consultation with the donor, come to the person who should be the recipient of the scholarship. As the right talent, in need of funds is given the scholarship, it usually results in tangible improvement in the player's skills. There are also occasions when some donors want to directly support some identified talent. At that point, we directly give the funds to the talent, but constantly monitor his/her progress.
Jagadeesh Balakrishnan, father of a young chess talent Siddharth and a regular follower of ChessBase India, helped us to kickstart the work of the foundation by sponsoring the first scholarship - MKG scholarship, in the memory of MK Govindraj, his wife's father. The scholarship was meant for a girl player below the age of 18 years and the total amount was Rs.50,000.
After receiving quite a few entries, K. Priyanka, a young talent from Coimbatore was selected. Priyanka had lost her father a few years ago and was finding it difficult to pursue her chess career. "I have dropped many tournaments just because of lack of money. I can even say, I missed more tournaments than what I have played. And this disturbs me mentally and makes it difficult for me to enjoy the game, as many times I'll get to know whether I will be playing a tournament just a day or two before the first round is scheduled to begin. My mother is a homemaker and our monthly income is roughly around Rs.8,000. This MKG Scholarship will help me to play more tournaments."
Priyanka not only received the 1st MKG scholarship in 2018-19, but also the second one in 2020-21. She won the national championships under-17 in September and managed to achieve her WIM title with an Elo of 2200. She has also scored her maiden WGM norm.
The Dennis Kow scholarship was instituted by Jagadeesh Balakrishnan in the name of his friend Dennis Kow, who passed away at the age of just 52 in 2018. The scholarship was for a specially abled chess player. Jagadeesh and his family contributed Rs.30,000, while Rs.21,000 came from 9-year-old Suhani Lohia. Suhani was the runner-up at the under-9 nationals in 2018 and received the prize of Rs.21,000. She donated the amount for this scholarship bringing it to Rs.51,000.
The winner of the scholarship was Samarth Rao. Samarth was hit by cerebral palsy when he was a young boy. From being unable to walk and being unable to do his daily chores independently, to becoming one of the top differently abled chess players of the country, Samarth's story is one of immense grit and dedication. You can read about his life story here. Samarth wanted to play at the IPCA World Championships 2019 in Slovakia followed by the World Juniors in the USA. He was in need of funds. Usually when scholarships are given, we transfer a monthly sum to the beneficiary's account. But in this case, the entire sum of Rs.51,000 was sent immediately. Samarth and his father were successful in planning the trip. And guess what?
Ashwin Subramanian is a chess lover who loves in Bangalore. A few years ago he become the ACO World Amateur champion. But when he was a young boy, financial situations stopped him from pursuing chess. That's the reason why he decided to institute the Pursue your chess scholarship of Rs.50,000. His aim was simple - if someone is talented, lack of funds shouldn't stop him/her from pursuing chess. Sammed Shete, a 19-year-old boy from Kolhapur, was chosen as the winner of the scholarship. Sammed had a rating of 2368 and 1 IM norm. Having lost his father in 2016, Sammed had to use chess to make his ends meet. However, he has always been ambitious and this is what made him a natural choice for the scholarship. When his tenure of the scholarship ended a year later, he had achieved his IM title.
After the success of the 1st pursue your chess scholarship where Sammed became an IM, the 2nd pursue your chess scholarship was released. This time Ashwin Subramanian decided to increase the amount of support from Rs.50,000 to Rs.75,000. As we received a lot of applications for the scholarship, two youngsters were chosen instead of one. Shahil Dey from Assam received the scholarship of Rs.50,000 while Anirudh Potawad from Mumbai received Rs.25,000.
Shahil Dey was awarded the scholarship when he rated 2376 and had no IM norms. In the tenure of his scholarship, he managed to score all his three IM norms and became the first titled player from North East India. Shahil is now an IM!
Anirudh Potawad, rated 1914, is a talented youngster from Mumbai. In his entire career till date his father couldn't afford a master level trainer for him because of shortage of funds. The Rs.25,000 that was awarded to Anirudh was utilized for his training with GM Vishnu Prasanna. After the session Ravindra, Anirudh's father wrote to us, "During this training, Anirudhha has learned many new things. Vishnu Sir taught him how to work on his weak parts.He also explained him how to work on chess in the upcoming days and assured him to ask doubts whenever needed."
Ashwin has continued his support towards the Indian chess players and in 2021, we launched the 3rd edition of pursue your chess scholarship. This time the amount was increased to Rs.1,00,000. We received a lot of applications. In the end two youngsters who are IMs and could very soon become GMs were chosen. Harikrishnan A Ra from Tamil Nadu and Neelash Saha from West Bengal. Check out the article here
Dare to Dream Scholarship
Devin and Dhiren, two brothers who played chess when they were young, came back to it in the 2020 lockdown. Following the talents on ChessBase India, they wanted to raise funds for the youngster Ilamparthi, born in 2009, and one of the big talents of Indian chess. They invited IM Sagar Shah on their YouTube channel for a podcast and raised Rs.28,570. This money was utilized for Ilamparthi's training with GM Vishnu Prasanna.
Mrityunjay Jalan an avid follower of ChessBase India channel, fell in love with the sport during the pandemic. Hailing from Assam where he has huge tea estates and a thriving tea business, Mrityunjay is a sports lover. He decided to take some concrete steps to support chess players of North East India
Fundraisers for chess players and tournaments
These are fundraisers done for the chess players or for tournaments that were held for the benefit of the chess players by the ChessBase India Foundation. We rely heavily on the chess community and we are grateful that so many people trust us to come forward and contribute in a big way.
A very well known trainer in Bangalore, Durgesh was also a CWA by qualification. He worked hard with his students and ran the Tattva Chess Academy. On 3rd of August 2020, Durgesh suffered a cerebral stroke and collapsed at his residence. He had suffered from brain hemorrhage and was in critical situation. His family needed funds for his hospital bills and recovery. Durgesh's friend Sushruta Reddy decided to hold a fundraiser tournament on Playchess. He contributed the prize fund of Rs.50,000. The community came forth in huge numbers and at the end of the event a massive Rs.11,46,873 had been collected. World class player Anish Giri had played in the fundraising event so that more amount could be raised. A huge contribution in this amount was made by Samay Raina and his Ambani OP members who contributed Rs. 2 lakh. As on February 2021, Durgesh's health is improving!
Rafiq Khan passed away on 19th of July 2019 at the age of 73 years. From being a carpenter, this man had won India's first individual medal at the Olympiad - a silver at Malta 1980. He was a national champion and one of the finest players that the country has seen. When he passed away he was survived by his wife Zahida Khan. We held an online tournament thanks to the prize fund of Rs.51,000 sponsored by Rafiq Khan's friends and fans in Madhya Pradesh. All the entry fee and donations that were received were transferred to his wife. The total amount collected was Rs.1,27,003.
Quite a unique thing happened on 25th of July 2020. We had the 57th episode of Improving Chess, a series where IM Sagar Shah was training the well-known stand-up comedians. We had invited the 11-year-old prodigy Ilamparthi to play against Samay Raina. As the first few super chats poured in, we pledged that all the amount will be used for Ilamparthi to buy softwares and books from the ChessBase India shop. It so happened that the viewers were extremely kind, and we raised Rs.523,345 via superchats. After deducting the 30% charge by YouTube, we were left with Rs. 366,341. Rs.90,000 from that fund were used for Ilamparthi to take part in the Chuchelov + Vidit Strategic Balance training camp. Vladimir Chuchelov is one of the best trainers in the world of chess and Vidit Gujrathi is one of the best players in the world. It was a very useful experience to learn these concepts at such a young age for Ilamparthi.
The training lasted for 50 hours and after the camp Ilamparthi mentioned, ""It was an amazing camp! I learnt a different way to understand chess. Thank you so much to ChessBase India and Vidit Chess Academy for organising this camp."
The remaining amount after Ilamparthi's training camp with Chuchelov and Vidit was utilized to organize the Super Juniors Cup 2020. The Super Juniors Cup 2020 was an event where 32 of the highest rated juniors below the age of 20 years took part. The prize fund was Rs.3,02,000. A further Rs.2,00,000 was contributed by Samay Raina. Tania Sachdev contributed Rs.20,000 and via our YouTube memberships we have been able to raise Rs. 47,228, making the grand total of the event to be Rs.5,67,228. The tournament was played online on the Lichess platform and the highest anti-cheating measures were in place. It was a very exciting event that was eventually won by GM Nihal Sarin.
Born in 2006, Sreeshwan Maralakshikari had a rating of 2462 and two IM norms in 2019. He needed one more IM norm. While Sreeshwan was in the best form of his life, his family could not afford a trip outside the country. That's when an article was written on ChessBase India asking people to contribute and support this young talent. A donor, who doesn't wish his identity to be revealed, came forward and contributed Rs.2,00,000. This along with the Gofundme amount and sponsorship from Microsense helped Sreeshwan and his mother to travel to Europe with the ChessBase India Power Group Tour. Sreeshwan played a great tournament in Spain, achieved his final IM norm and became an International Master. Recently in January 2021, Samay Raina and his Ambani OP members have contributed Rs.2,00,000 to ensure that Sreeshwan continues his training with GM Alexander Goloschappov during the lockdown.
Soundarya Pradhan has built a website which is especially useful for visually impaired chess players. You put the FEN of the position and the website outputs the placement of the pieces in algebraic notations. For a visually impaired chess player the screen reader can read out the position of the pieces and this is very useful. Soundarya received Rs.15,000 from ChessBase India. This amount was sent to us by FIDE for the Gazprom Brilliancy prize work that was done. As the Gazprom brilliancy was won by Nihal Sarin, we had invited him to hand over the amount to Soundarya. Subsequently Ayushi Sharma contributed Rs.15,000 to Soundarya and Sanjeevan contributed Rs.3,000, making it a total of Rs.33,000. Soundarya will use this amount to enhance his website and make it even better.
Super Heroes Cup 2021
From 14th to 16th of May, HelpChess (ChessBase India Foundation) organized the Super Heroes Cup 2021. It was a knock-out tournament with16 top differently-abled players of Indian chess. There were 7 players who are visually impaired, 6 who are physically disabled and 3 who are deaf. The total prize fund of the tournament was Rs.2,60,888 and this was raised via the knighthood blitz tournament that was held on 1st of August 2020. The knighthood fundraiser was the idea of one of the avid viewers of ChessBase India - Sujit Varghese. Along with it, each participant received ChessBase 16, which was sponsored by ChessBase GmbH from Germany. The tournament was streamed LIVE on the ChessBase India channel (day 1, day 2, day 3) and a lot of top players of the country including Vishy Anand, P. Harikrishna, Vidit Gujrathi, Koneru Humpy, D.Harika, Tania Sachdev came forth to motivate these amazing fighters. The tournament was finally won by Karthik Venkata Krishna after an epic finale against Kishan Gangolli.
11-year-old Sanjay Sivakumar, who has been a former Karur district champion in the under-7 section, suffers from a rare disorder called Osteogenesis Imperfecta, also known as brittle bones. His father Sivakumar has been a chess trainer, organizer, arbiter and has dedicated his life to chess. We at ChessBase India decided to help this youngster, so that he could get treatment in the best possible way. A lot of people contributed and the total amount raised was Rs.961,787. You can find the details of all the donors here.
Other contributions
Rs.22,000 was contributed by Tania Sachdev and Rs.7,000 by members of ChessBase India via Super Chat, when we invited two super girls of Indian chess - Himanshi Rathi and Megha Chakraborty. These two youngsters are visually impaired. They are the top female chess players of India. We had a hand and brain encounter with Himanshi and Sagar teaming up against Tania and Megha. Rs.14,500 was sent to each one of them. In addition, they were allowed to pick the ChessBase softwares of their choice.
Aashna Makhija, who is a WIM, contributed Rs.10,000 from her savings and prize winnings to the ChessBase India Foundation. This amount was carefully used in June 2021. Vaibhav Gautam, who is hit by Cerebral Palsy, is a strong differently abled chess player. GM Shyam Sundar readily agreed to work with him for a few hours and analyze the games. This has given Vaibhav a new perspective. As he mentioned, "My training sessions with GM Shyam Sundar helped me to understand how to improve a position, see my opponent's weakness and then play the move."
During the commentary sessions of Opera Euro Rapid a lot of viewers started sending in super chats to us on YouTube. Once the amount was sizeable, we announced that this fund will be utilized for the betterment of Indian chess! The total amount collected was Rs.1,26,898. A big thanks to everyone involved here. This fund is still unutilized and we will carefully utilize it for a good cause.
YouTube Memberships
In December 2020, we launched our YouTube Memberships. We have five tiers - Backer (Rs.89), Booster (Rs.199), Supporter (Rs.299), Promoter (Rs.599) and Pillar of Indian chess (Rs.799) - These are the amounts per month to become a member. Every month the amount we raise via these memberships are contributed for the betterment of Indian chess. In December, the amount that was raised during Super Juniors Cup was divided among the top 8 players. The amount that we raised in January, February and March is maintained meticulously and will be used for a Super Talents Cup in the near future.
The April fund of memberships of Rs.495,88 (Rs.34,588 memberships money + Rs.15,000 from an anonymous donor) was given to Savitha Shri for her training with GM Shyam Sundar. Savitha Shri is a WIM and rated 2281 and is one of the best young talents in the country. The training went very well and Savitha keeps improving as a chess player. Shyam on Savitha: "Savitha is very bold and creative. Once the tournaments begin with regularity, she would definitely become an IM and close to GM strength in 2-3 years. Once I told her to play 1.e4 a6 with black in one of her events, and the girl went ahead and played it. She also won the game, but that was not the most important thing. The key aspect was her courage and confidence to try new things on the board."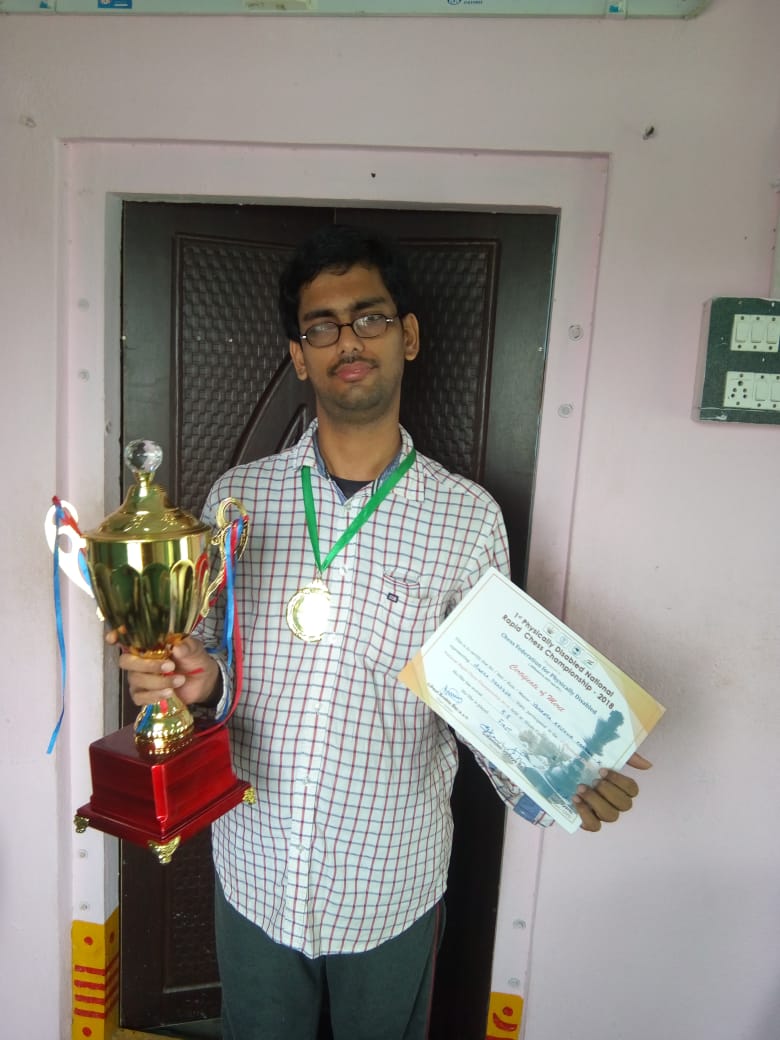 The winner of Super Heroes Cup Karthik Venkata Krishna received the May Fund of the Memberships. Karthik suffers from Cerebral Palsy. However, chess is everything in his life. The 34-year-old boy is a strong chess player and also has 1 IM norm under his belt. The total amount given to Karthik is Rs.74,931 (Rs.54931 is via May memberships, Rs.20,000 is by Shikhar Saxena and Siddharth Bulia) and this was used for his training with Mr. Ramaraju, who is one of India's top trainers.
The June 2021 fund of Rs.77,383 went to Pranav V. The youngster from Chennai, Tamil Nadu, was facing shortage of funds. His rating was 2366 and he had 2 IM norms. With the help of the funds, Pranav managed to play in three events in Serbia. From 2366 he moved to a rating of 2486, achieving his IM title as well as scoring 1 GM norm. All the details of the 443 people who contributed. Speaking to ChessBase India, Pranav's father Venkatesh mentions, "It was at some point that the timely help on the finance played a major role. I received a message from Sagar about the events and that's when I started seriously planning them."
Ilamparthi, the talented youngster from Chennai was facing trouble with his laptop. We decided to raise funds for him with our YouTube memberships for the month of July for his laptop. While we were in the process of raising the funds, a follower of ChessBase India - Krunal Parmar, who lives in the Netherlands came forward and sponsored Ilamparthi's laptop worth Rs.85,000. The July fund of Rs.1,19,799 was earmarked to be used for Ilamparthi's tournaments when he would begin playing. All details of the July fund with names of all the members is mentioned here.
In 2022, when things opened up after the pandemic and tournaments have restarted, Ilamparthi has played in a few events - National Championships 2022, Delhi and Gujarat GM. His rating is now close to 2150 from 1989. Ravikumar, Ilamparthi's father wrote a message to us, "I would like to thank ChessBase India and their Youtube members for helping Ilamparthi. I was worried about his chess on lockdown and also due to my personal situation. But he has started his second innings (after pandemic) really well almost two years without proper coaching. He has played excellently in National Seniors, Delhi Open and Gujarat Open (gained 180 ELO points). Special thanks to Krunal Parmar who sponsored Ilamparthi's Laptop which helps him a lot for practicing, He would not have played well without his laptop where he spends 6-7 hours daily for analysing GM games, reading books and playing online chess. Thanks Once again with tears."
Little Sanjay suffers from Osteogenesis imperfecta. In order to ensure his timely medical treatment, we did a fundraiser. A total of Rs.9,61,787 were raised. Out of this Rs.85,648 were from the YouTube memberships fund. The details can be found here.
Marimuthu is visually challenged. But the boy has big dreams in chess. He keeps working on his chess. However, in order to manage his finances he often trains other kids. We decided to help this hardworking youngster with our September fund of Rs.68,907 for his chess preparation. All the details of members can be found here. In April 2022, Marimuthu played at the 15th AICFB National Championships for the visually challenged. He finished 4th. He wrote to us, "I am now selected for World Team Championships from 27th June to July 8th in Macedonia and the World Junior championship 10th July to 17th July in France."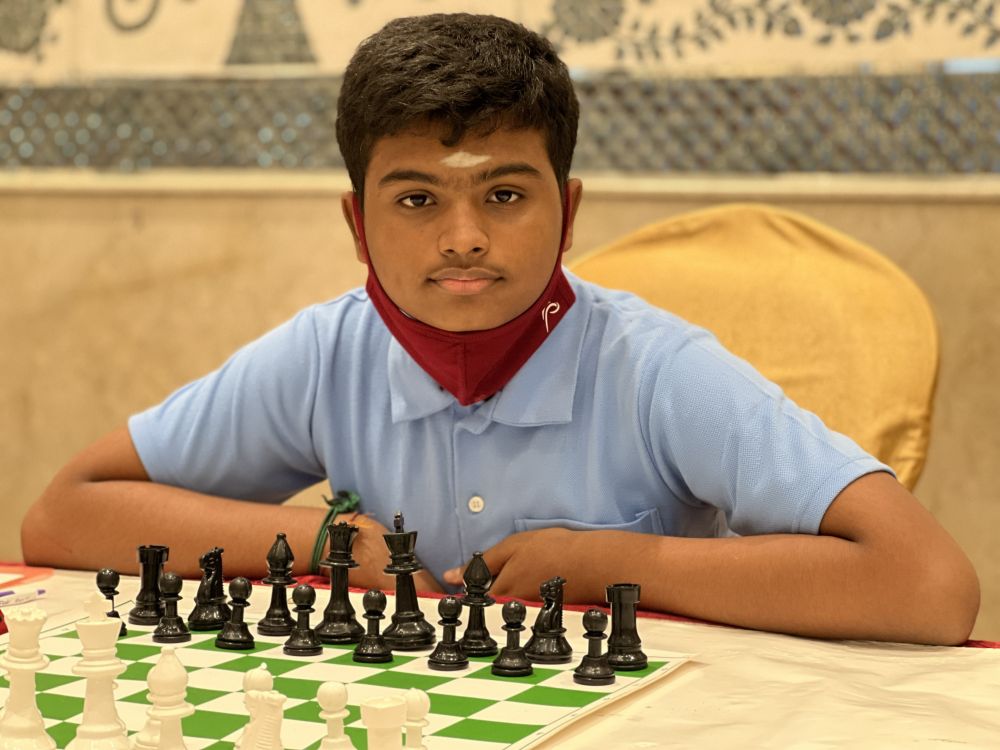 M. Pranesh, born in 2006, is a 15-year-old IM with 1 GM norm. In his bid to become the next GM of the country, we supported him with our October YouTube membership fund. The amount was Rs.62,194. The details of all the members can be found here. The famous public figure Prakhar Gupta contributed Rs.45,000, half of his COB 5 earnings which took the total amount to Rs.1,07,194. Pranesh went and played in European events and at the Sunway Sitges Open 2021 he scored his 2nd GM norm. The boy is rated 2404. He needs 96 Elo points and 1 GM norm to become the next GM of India.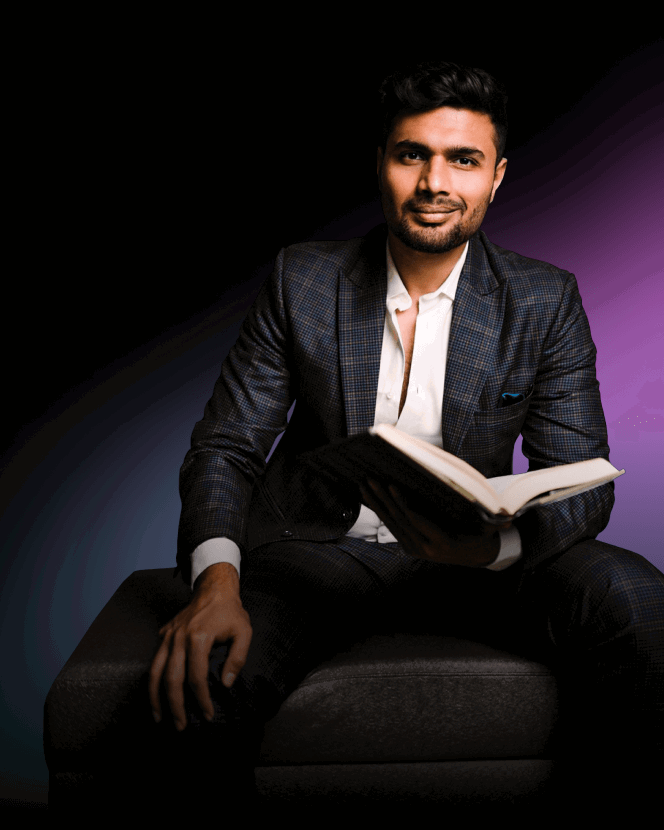 Hailing from the small town of Sankh near Sangli, Maharashtra, 2010 born, Shreya Hipparagi is a huge chess talent. Finances was the thing that was stopping her from taking part in tournaments. We supported her with the November 2021 fund of Rs. 60,625. All the details of the members can be found here.
Daakshin's father Arun left his job as a professor so that he could help his son fulfil his potential in chess. While Daakshin is moving from strength to strength and all of his achievements are commendable, the boy and his family are in need of funds. That's the reason why an amount of Rs.72,706 was given to him by ChessBase India as the December YouTube Memberships fund. Details of all the members for the month of December can be found here. Although Daakshin couldn't really perform well in the two recent events he played in Delhi and Gujarat GM 2022, he had a huge result when he beat GM Sandipan Chanda in smooth manner.
Fundraisers for the country
We believe that the chess community has the power to come together and help in rebuilding the nation whenever a calamity strikes. These are the fundraisers which have been carried out to raise funds for India by the Indian chess community.
Kerala flood relief fundraiser
The first fundraiser for the country was the live show done with GM Nihal Sarin to raise funds for those affected by the Kerala floods in 2018. It was the worst floods that the state had seen in several years. Many people had lost their lives and livelihood. Nihal had just become a GM in August 2018. IM Sagar Shah, the host of the show was in Poland as the coach of the visually impaired team at World Juniors, Nihal was at his home in Kerala. A live show was organized and Rs.1,74,463 were raised for the Kerala CM distress relief fund. Vishy Anand was the first donor for this initiative and Koneru Humpy also contributed Rs.25,000.
Pulwama Attack Martyrs fundraiser
The Pulwama attack occurred on the 14th of February 2019, when 40 personnel of CRPF lost their lives. A fundraiser was organized by ChessBase India to contribute to the Bharat Ke Veer Fund. Some of the best chess players of India including Vidit Gujrathi, B. Adhiban and several others played in the event and a total of 92 players contributed Rs.1,01,973.
Let's rebuild Odisha fundraiser
The devastation caused by Cyclone Fani in Odisha was massive. This happened somewhere in May 2019. We held an online tournament and within four days we were able to collect Rs.33121 which was donated to the Chief Minister's Relief Fund.
Let's fight Corona fundraiser
The fight against Covid-19 was a long drawn out one. IM Sagar Shah conducted training sessions for 22 days where all the super chats received would be donated to the PM Cares Fund. YouTube cuts 30% as their fee. That amount was paid by Sagar. We also held an online tournament on 9th of April 2021 where GM Vidit Gujrathi participated, and streamed it LIVE on the ChessBase India channel. All the details of the fundraiser can be found here. Almost all of the top players of Indian chess contributed to this noble initiative including Nihal Sarin, Sasikiran Krishnan, Dibyendu Barua, S. Vijayalakshmi, Harika and many others.
Amphan cyclone fundraiser
In May 2020 a devastating cyclone named Amphan hit West Bengal. We organized a very unique tournament + a simul where the top players of West Bengal took part and played against the players for an entry fee that was donated. The organization that was chosen was CRY, where they shared with us all the plans of the funds we would contribute. The total amount raised was Rs.58,193.
A lit bit more about the about the ChessBase India Foundation
Details of the HelpChess Foundation:
A. Bank Details
Account Name: Helpchess Foundation
Account Number: 50200059926281
IFSC Code: HDFC0000118
B. UPI Details
UPI ID:helpchessfoundation.99750682@hdfcbank
Merchant Name: HELPCHESS FOUNDATION
C. Helpchess Foundation Details
Name: Helpchess Foundation
PAN number: AACTH4426K
12A Registration - AACTH4426KE20215 dated 23/09/2021
80G No - AACTH4426KF20213
(Donations are eligible for deduction under Sec. 80-G of Income Tax Act.)
Address: 301, Damji Shamji Trade Center, Kirol Road, Vidyavihar west Mumbai - 400086
Contact Number: 7304087464
Important links of articles:
General:
Blind National A 2018 in trouble, please help
Money is the only barrier in Om's dream of becoming a world beater
The Launch of ChessBase India Foundation
Scholarships
Priyanka wins the 1st MKG Scholarship of Rs.50,000
The story of Samarth Rao (Dennis Kow Scholarship)
Sammed Shete wins the 1st Pursue your chess scholarship
Shahil Dey and Anirudh Potawad win 2nd Pursue your chess scholarship
Support for chess players
YouTube memberships from December to March
YouTube memberships for April and May 2021
Sreeshwan Maralakshikari needs your help
Fundraisers
Chess community raises over 11 lakh for coach Durgesh
Nihal Sarin raises Rs.1,74,463 for the fight against Kerala floods
92 players raise Rs.1,01,973 for the Pulwama Attack Martyrs
Chess community comes together to raise over Rs.11 lakhs for Durgesh's fundraiser
Rs.33,121 raised in the Let's rebuild Odisha fundraiser
Let's fight Corona together fundraiser - Rs.3,69,137
Amphan Cyclone funraiser Rs.58,193
10 things that made the Super Juniors Cup 2020 special
---