TePe Sigeman & Co 2021 R2: Nihal makes a draw with Jorden
The second round of TePe Sigeman & Co Tournament 2021 had all four games drawn. Nigel Short had a good opportunity to gain substantial advantage against Sweden no.1 Nils Grandelius, but he did not seize it. Jonas Buhl Bjerre for the second consecutive game was in a good position, this time against Vincent Keymer. He loosened his grip and allowed the German to escape. Nihal Sarin had a solid draw with Jorden van Foreest. It would have taken him a computer-like precision to gain the upper hand in the rook, bishop and knight endgame. Short, Grandelius, Jorden and Jones are 1.5/2, the remaining four are at 0.5/2 each respectively. Round 3 starts today at 5:30 p.m. IST. Photo: Lars OA Hedlund/Tepe Sigeman & Co Tournament
Four draws
The second round of the tournament witnessed four fighting draws. At least two of them could have had a decisive result.
Short - Grandelius: 0.5-0.5
Nigel Short had an opportunity to stir up trouble for his opponent, Nils Grandelius.
26...Nf6 provokes White to take on e5. After 27.Qxe5 Black has no good defense. 27...fxg6 28.Qxe7 Rfe8 29.Qxc5 Qxc5 30.Nxc5 Rxa1 31.Bf1 and White is the one who has the decisive advantage. 27.Qh4 was played which allowed Black to simplify 27...Nxa4 28.Bg5 Rfd8 29.bxa4 Rxa4 and it ended in a draw in few more moves.
Keymer - Jonas: 0.5-0.5
Vincent Keymer got himself in trouble against Jonas Buhl Bjerre.
If the position is closely inspected, it will be found that the attack on the d6-knight is phantom. The reason is, Black has a tactical resource for it. Thus computer suggested 23...g6 or Kf7 seems to be fine for Black. White's most of the pieces lack a good square to go to. 23...Nb7 allowed White to wriggle out of this precarious position eventually.
Nihal - Jorden: 0.5-0.5
Nihal Sarin had played only once against Jorden van Foreest in a Classical game prior to this event which the former lost at 82nd Tata Steel.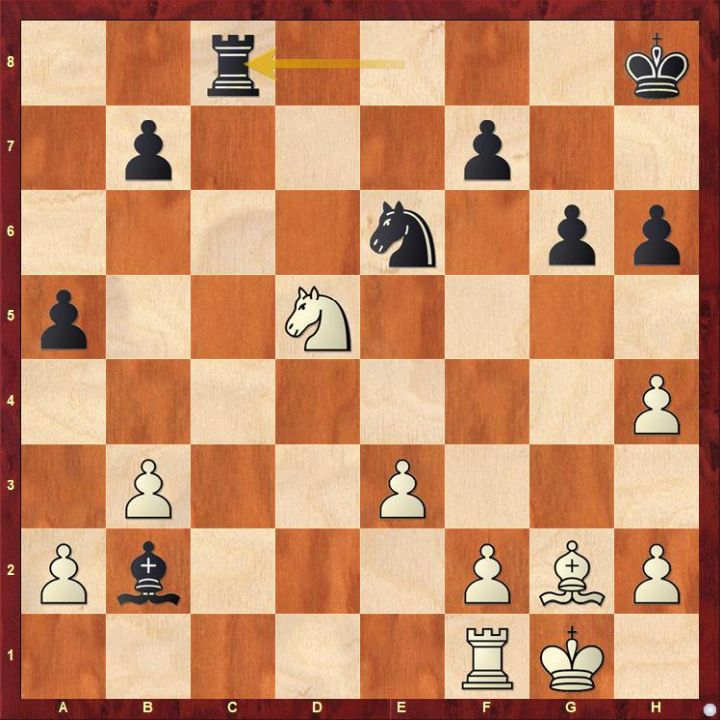 According to computer 26.Nb6 or h5 would have given White a better chance than the text 26.Be4. The game eventually liquidated into a drawn knight ending.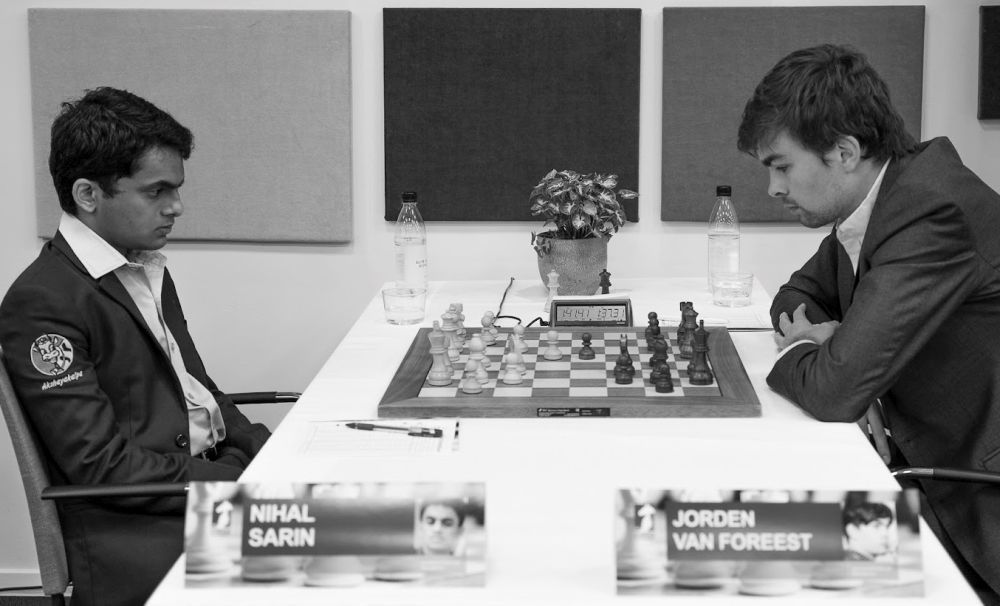 Replay Round 2 games
Time Control
100 minutes for 40 moves + 50 minutes for 20 moves + 15 minutes for the rest of the game with an increment of 30 seconds per move, starting from move 1. The Sofia rule will be applied (no draw offers before Black's 30th move).
Round 2 results
Nigel Short – Nils Grandelius: 0.5-0.5
Vincent Keymer – Jonas Buhl Bjerre: 0.5-0.5
Nihal Sarin – Jorden van Foreest: 0.5-0.5
Etienne Bacrot – Gawain Jones: 0.5-0.5
Round 3 pairings
Nils Grandelius – Etienne Bacrot
Jorden van Foreest – Nigel Short
Jonas Buhl Bjerre – Nihal Sarin
Gawain Jones – Vincent Keymer
Schedule
23rd - 28th September - 2 p.m. CET (5:30 p.m. IST)
29th September - 12 p.m. CET (3:30 p.m. IST)
Links
---