Stuck on checkmate - the sad reality of chess in Bangladesh
It was Bangladesh that produced the Asian sub-continent's first chess Grandmaster, GM Niaz Murshed, some 31 years ago. But the once-promising discipline of chess has seemingly been stuck in an unsound position since the country got its fifth and last GM in 2008. We know that Bangladesh has some promising upcoming players in M. Fahad Rahman, Tahsin Tajwar Zia and others but they still have a long way to go before they can threaten the most talented youngsters in the world. What is the reason behind this pause? Why is chess in Bangladesh not improving? Read this article by Anisur Rahman to know the answers.
Stuck on checkmate
by Anisur Rahman
[This article was originally published in The Daily Star on February 08, 2019 and has been reproduced with their kind permission]
The pipeline in Bangladesh has almost dried up with only five GMs, three International Masters (IMs) and only 14 FIDE Masters (FMs), most of whom are nearing the twilight of their careers. India currently has 58 GMs (59 as of Feb,2019), including the world's second-youngest in R Praggnanandhaa of Tamil Nadu (Gukesh is now the 2nd youngest), who is still two months short of his 13th birthday. With the exception of 2005, India has produced more than one GM a year since 2000. As many as five new GMs came from India last year, taking the country's number from three in 2000 to 60 now.
Bangladesh produced only four GMs in seven years from 2002 to 2008 and there have since been no potential candidates to become the country's sixth GM after Niaz Murshed, Ziaur Rahman (2002), Reefat Bin Sattar (2006), Abdullah Al Rakib (2007) and Enamul Hossain Rajib (2008).
THE NIAZ EFFECT:
A generation of players was inspired in the 90s after Niaz achieved the highest title at the age of 21 in 1987, although Zia and Reefat were already in action. Players like Rakib, Rajib, Abu Sufian Shakil, Taibur Rahman, Mehdi Hasan Parag, Minhazuddin Ahmed Sagor and a few others emerged. Only four managed to follow in Niaz's footsteps while the rest earned IM or FM titles and have been in limbo since.
India's Viswanathan Anand, who became the second GM from the sub-continent in 1988, has attained iconic status in India as his performances on the global stage significantly boosted the profile of the sport in the country. He became the world champion five times between 2000 and 2012 and won the World Rapid Championship in 2003 and 2017. That buzz persists to this day.
Niaz took a break from chess to pursue education in the USA and due to business engagements later on. Even so, his advent had an impact but the authorities failed to cash in on the buzz. "Niaz was a god-gifted player and the Bangladesh Chess Federation (BCF) had no role in his rise. We, however, could not utilise him," said Syed Shujauddin Ahmed, former general secretary of BCF. "India has an advantage as many sponsors come forward to support players but we don't have such sponsors. We could not make Niaz a professional player - you can also blame me for that.
"The scenario could have been different had Niaz continued playing at international level after achieving the GM title, and his achievements may even have matched those of Viswanathan Anand," said Ahmed, who was BCF general secretary from 1998 to 2005 before serving as president in 2006.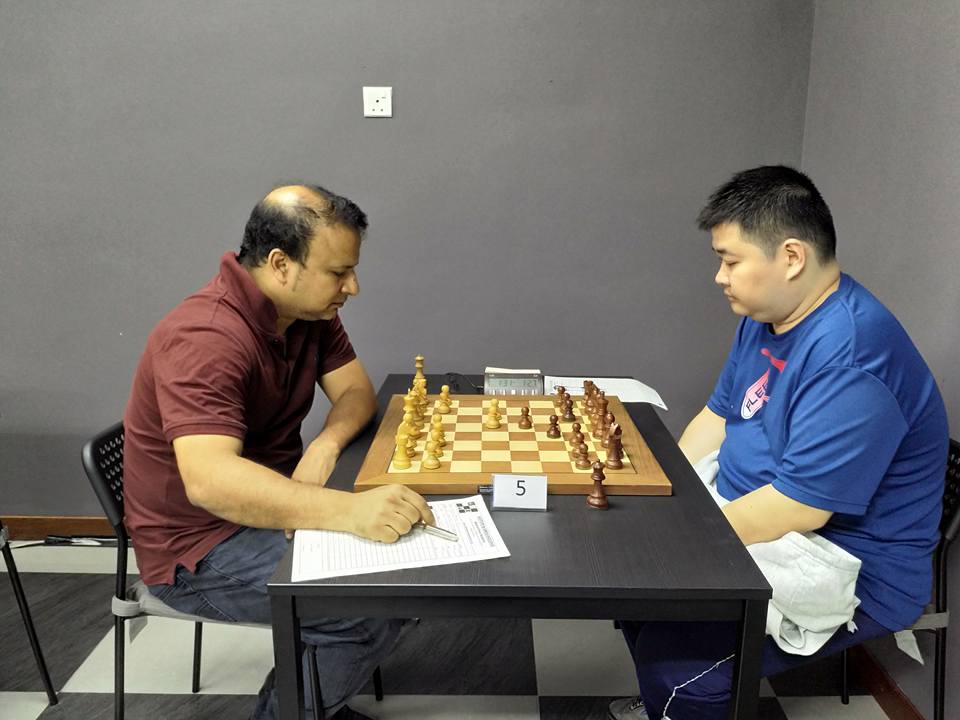 LACK OF INT'L MEETS AND PARENTAL SUPPORT:
There was a time, from 1990 to 2009, that the game's governing body hosted GM tournaments and IM tournaments every other year on the back of financial support from United Insurance and United Leasing Company as well as Leonine Chess Club. But the BCF failed to host a single GM tournament in the last 10 years, thus ending the avenue of earning norms from home tournaments. Since 2008, the local governing body has been unable to get all five Bangladeshi GMs together to participate in any national chess championship, which surely would have attracted young hopefuls and helped them achieve different norms. Meanwhile in India, seven to eight GM tournaments are held each year.
School tournaments are considered the founding platform for budding athletes and Bangladesh once had such tournaments, sponsored by Standard Charted Bank, with more than 250 schools taking part as well as participants from nations like India, Nepal, Sri Lanka, etc. Former national women's champion Sharmin Sultana Shirin and WIM Shamima Akter Liza were products of the Standard Chartered School Chess Tournament as they represented Bibi Mariam School in the first edition in 1999. IM Minhazuddin, national junior champion Ikramul Haque Siam, former junior champion Abdullah Al Saif and Asian School U-9 champion Mohammad Fahad Rahman also came up through school chess.
However, that school chess tournament has been put on hold since its 13th edition in 2013. Another contrast with India is the prevailing attitude among parents. While Indian parents play a key role by introducing children to chess at a tender age, in Bangladesh parents are much more concerned with the child's career because of the belief that there is no future for chess players whereas IM players can get jobs easily in India.
"There are a lot of school-going students boosting Indian chess around the year. West Bengal generally lags behind other Indian states but a school tournament in Kolkata usually features around 1,000 students -- more than all combined school tournaments in Bangladesh," said GM Ziaur Rahman, who also works as a coach in India. "What will children do after becoming a chess player in Bangladesh because it has no future, no money, no job. Even parents are barring their children from playing chess but parents in India dream of seeing their children become chess players; even appointing a GM as tutor because there is a future [for chess players] in India," said the country's second Grand Master.
CURRENT STATE OF CHESS:
Over the last three years, the BCF has regularly been organising the 1st, 2nd and 3rd division club leagues, the National A Chess Championship, National B Chess Championship, the National Women's Championship, junior and sub-junior championships and a few rating tournaments. The BCF has also been sending chess players to represent Bangladesh in regional and international tournaments organised by FIDE, but those tournaments are not of a standard high enough for players to reach the highest levels of competition. "BCF had earlier held a GM tournament with expenses of Tk 10 to 12 lakh but now such a tournament costs Tk 40 lakh. It is tough to get such a big amount from sponsors. The federation gets only Tk 11 lakh from the government per year," international arbiter and BCF official Haroon Ur Rashid said. "We basically have the same national team now that we had in 2000."
Except Ziaur Rahman, Bangladesh's GMs have other jobs to help bear their expenses as they hardly earn a handsome living from chess. Despite suffering for his passion, Zia still earns his living from playing chess at international level. "I am really enjoying the suffering. I was supposed to call time but I'm still a serious player at the age of 44 as there is no option but chess for my bread and butter," said Zia.
NEW HOPE:
India has a lot of chess academies but there was none in Bangladesh until the Elegant Chess Academy emerged in 2015, which provided all kinds of modern practice facilities. The academy now has two branches, in Dhanmondi and Uttara, with a total of 75 students. It also works with the chess federation, St. Gregory's High School and Aga Khan School.
"There were no players aged seven to eight when Rakib and Rajib played the sub-junior championship but there are such players playing at junior level now and they are products of Elegant Chess Academy. We have been training nearly 250 students and want to increase it to 1000. I hope you will see a positive output from our academy some years later," said former national chess player-cum-trainer Shawkat Hossain Pallab.
RECOMMENDATIONS:
"The state of chess is not good as poverty has engulfed the sport. There are good players, but they have no place to apply their merit. They don't get opportunities to play at home or go abroad due to financial constraints," said Zia. "It is a hard task to breathe new life into chess. We need to revise all things drastically. We need a combined effort from all parties -- organisers, sponsors and government."
"Once there were selfless organisers like Sharfuddin Reza Hai, Dr AR Khan and many others. We need such organisers who truly think of chess. The federation must make the national championship stronger by holding district leagues and also revive the GM, IM and school tournaments," said former BCF general secretary Ahmed. Ahmed also recommended that the BCF utilise their powerful president – RAB DG Benazir Ahmed – in a bid to overcome financial constraints as well as infuse the federation with a high standard of discipline.
---