Sheikh Russel GM R8: Rasulov ends Srinath's unbeaten run
GM Vugar Rasulov (AZE) handed GM Srinath Narayanan his first loss of the event in the penultimate round of Sheikh Russel International GM 2021. Thus, Rasulov has emerged as the sole leader 6.5/8, heading into the final round. He must win the last round to ensure his triumph as a draw could mean his fate will be decided by other players' results. Six players are at a half point behind him. They are GMs Vitaliy Bernadskiy (UKR), Srinath Narayanan, Masoud Mosadeghpour (IRI), Shyam Sundar M, Michal Krasenkow and IM Mitrabha Guha. The tournament is definitely heading for an exciting finish. Round 9 starts today at 2:30 p.m. IST. Photo: Shahid Ahmed
Six players at 6.0/8
IMs Mitrabha Guha, Aronyak Ghosh and P D S Girinath beat GMs Misratdin Iskandarov (AZE), P Karthikeyan and Aleksandr Karpatchev (RUS); IMs Koustav Chatterjee and Aditya Mittal held GMs Vugar Asadli (AZE) and Yuri Solodovnichenko to a draw each respectively.
Rasulov - Srinath: 1-0
GM Vugar Rasulov (AZE) could have finished the game a bit earlier against the tournament leader GM Srinath Narayanan.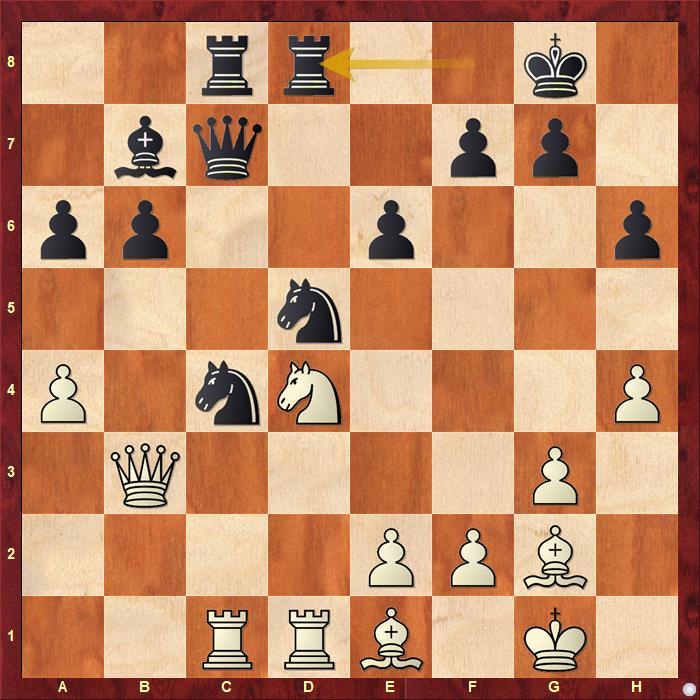 There is an annoying pin on the c-file for Black which White can capitalize 24.e4 Nf6 25.Bf1 b5 26.axb5 axb5 27.Nxb5 Rxd1 28.Qxd1. Now there is no way for Black to prevent the loss of material. The game continued 24.Nf3 and White eventually won a pinned bishop on c4 in a few moves.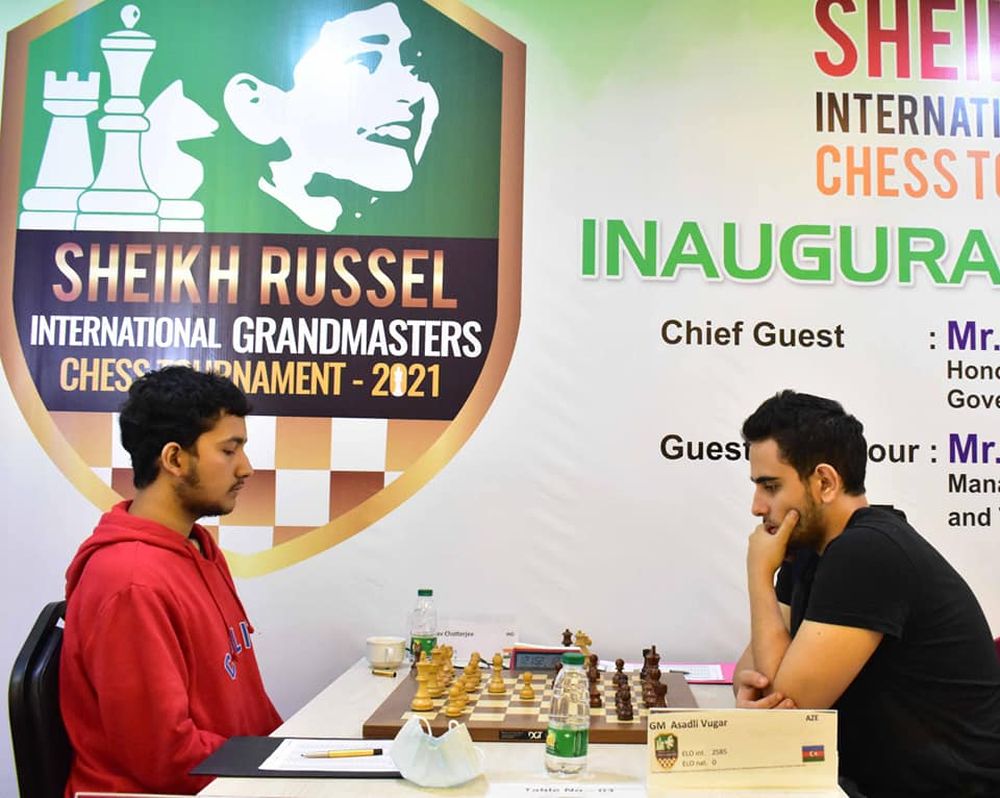 Mitrabha - Misratdin: 1-0
IM Mitrabha Guha outplayed GM Misratdin Iskandarov (AZE) positionally after getting a pleasant position out of King's Indian Defence.
Shyam - Kivanc: 1-0
GM Shyam Sundar M had a wild start against GM Kivanc Haznedaroglu (TUR) arising out of Alekhine's Defense - Four pawns attack.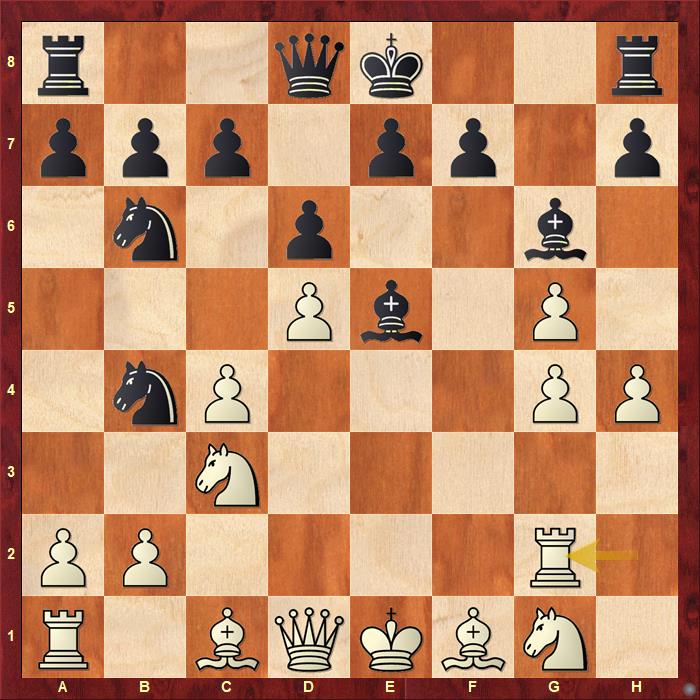 Yes the position looks absolutely bizarre. If anyone has an advantage, it has to be White despite having his king wide open at the center of the board. Black gave up two minor pieces for a rook and two pawns. It was not enough for Kivanc to put up enough fight, Shyam walked away with a full point.
Shyam responded to Saravanan's reaction of his game
Aronyak - P Karthikeyan: 1-0
IM Aronyak Ghosh launched a relentless attack on GM P Karthikeyan's kingside.
30...Ne6 cost Black valuable tempo. To make matters worse, he went through with it after 31.Raf1 Nf4 32.Qxg5 Rb6 33.R1f2 Nh5 34.Rh3 Nf6 35.Rfh2 and it's all over for Black.
Highlights
A few interesting finishes from Round 8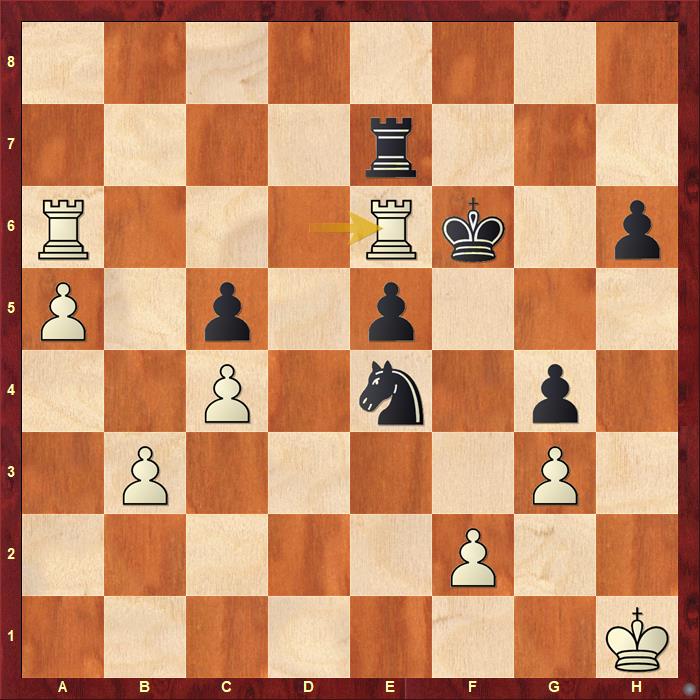 Replay Round 8 games
The tournament is taking place at Hotel Purbani International, Dhaka in Bangladesh from 19th to 27th October 2021. Time control is 90'/40 + 30' + 30" per move. All round starts at 3 p.m. local time (2:30 p.m. IST)
Round 8 results
Round 9 pairings
Links
---