Sheikh Russel GM R5: Aditya Mittal beats Debashis Das
GM Srinath Narayanan made a quick 16-move draw with GM Vugar Asadli (AZE) to maintain his lead 4.5/5 at the conclusion of the fifth round of Sheikh Russel International GM 2021. GM Masoud Mosadeghpour (IRI) beat IM Mitrabha Guha to join Srinath in the lead. Six players are at a half point behind 4.0/5 each. IM Aditya Mittal is the only Indian among them. He scored a nice win over GM Debashis Das where the former showed great positional understanding. IMs Harikrishnan A Ra and Fahad Rahman (BAN) beat GMs Stanislav Savchenko (UKR) and Ulvi Sadikhov (AZE) respectively. Round 6 starts today at 2:30 p.m. IST. Photo: Niklesh Jain
Masoud joins Srinath in the lead
IM Neelash Saha held the top seed of the tournament, GM Sergei Tiviakov (NED) to a solid draw. IMs Seyed Khalil Mousavi (IRI), Vignesh N R, Aronyak Ghosh, Shahil Dey held GMs Misratdin Iskandarov (AZE), Niaz Murshed (BAN), Enamul Hossain (BAN) and Vadim Malakhatko (BEL) to a draw each respectively.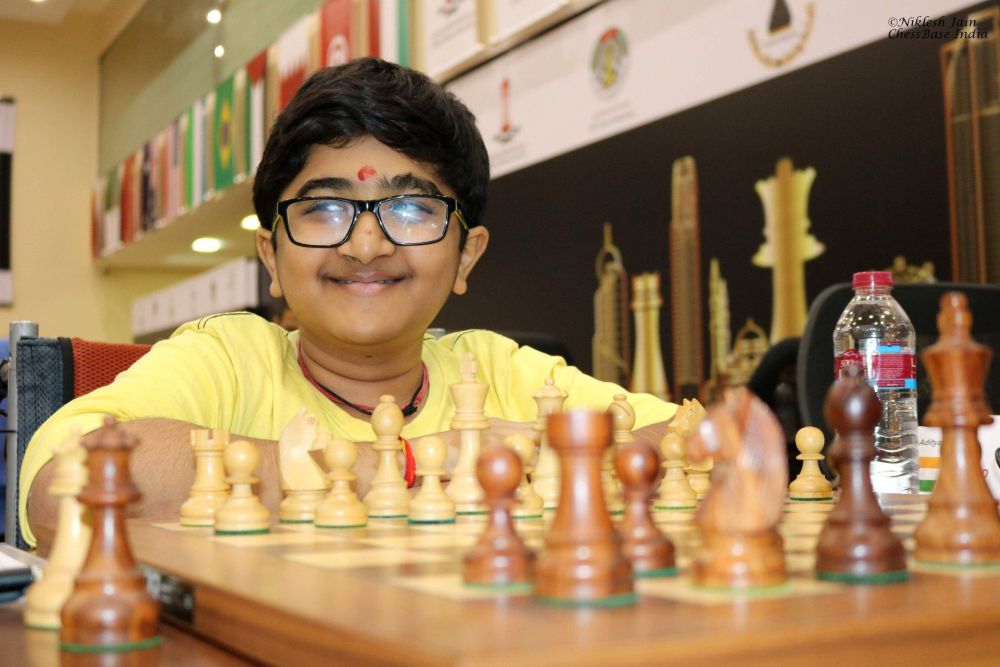 Masoud - Shyam: 1-0
GM Shyam Sundar M got himself in a very good position in the endgame against GM Masoud Mosadeghpour (IRI).
One of the best chance Black had in the endgame was in the above position. 44...Bxf4 45.Kxf4 Re8 and Black should win this comfortably. The game continued 44...Kc6 and eventually Black took the f-pawn at an inopportune moment which allowed White to get back in the game and win.
Bernadskiy - Mitrabha: 1-0
Things did not start well for IM Mitrabha Guha against GM Vitaliy Bernadskiy (UKR).
Position after 18.Be3
White should have taken 18.Qxf7+ which would be a pleasant position for him. However, 18.Be3 gives Black a chance to fight back via 18...Rxe3 19.fxe3 Be7. Black is now out of the woods. The game continued 18...Qc6 19.Qxf7+ and things started falling apart for Black.

Aditya - Debashis: 1-0
IM Aditya Mittal scored a fine victory over GM Debashis Das who made a strange retreat of his bishop early in the game. It cost him some valuable time.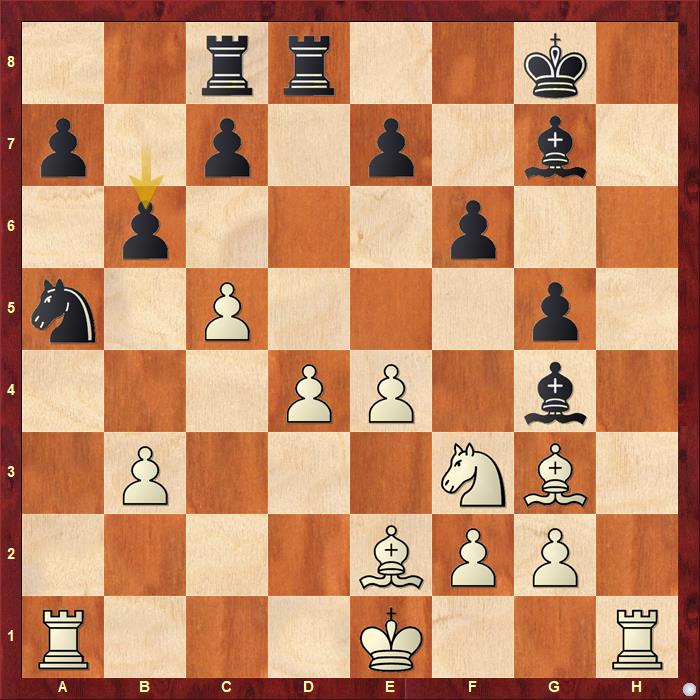 25...b6 is a big mistake. Find out why. 25...Nc6 would have been a better continuation for Black, although White still has a very good position.
Highlights
A few interesting finishes from Round 5
Replay Round 5 games
The tournament is taking place at Hotel Purbani International, Dhaka in Bangladesh from 19th to 27th October 2021. Time control is 90'/40 + 30' + 30" per move. Round 1-8 starts at 3 p.m. local time (2:30 p.m. IST). Round 9 will start at 11:00 a.m. local time (10:30 a.m. IST).
Round 5 results
Round 6 pairings
Links
---