Sheikh Russel GM R4: Srinath scores a crushing victory to take sole lead 4.0/4
GM Vitaliy Bernadskiy (UKR) imploded against GM Srinath Narayanan in the fourth round of Sheikh Russel International GM 2021. Thus, Srinath emerged as the sole leader with a 100% score 4.0/4. Six players are at a half point behind him 3.5/5, including only two Indian players - GM Shyam Sundar M and IM Mitrabha Guha. GM Debashis Das drew with top seed GM Sergei Tiviakov (NED). Mitrabha scored the biggest victory of the round against GM Yuri Solodovnichenko (UKR). Srinath will face second seeded GM Vugar Asadli (AZE) in the fifth round, which starts today at 2:30 p.m. IST. Photo: Bangladesh Chess Federation
Shyam Sundar and Mitrabha in pursuit
IMs Neelash Saha, Pranav Venkatesh and WGM Nandhidhaa P V held GMs Stany G A, Laxman R R and Evgeny Gleizerov (RUS) respectively. Untitled Sourath Biswas was completely winning against IM Harikrishnan A Ra, the latter missed his chance and the game ended in a draw.
Srinath - Bernadskiy: 1-0
GM Srinath Narayanan scored a crushing victory against GM Vitaliy Bernadskiy (UKR) as the latter went all out but for nothing.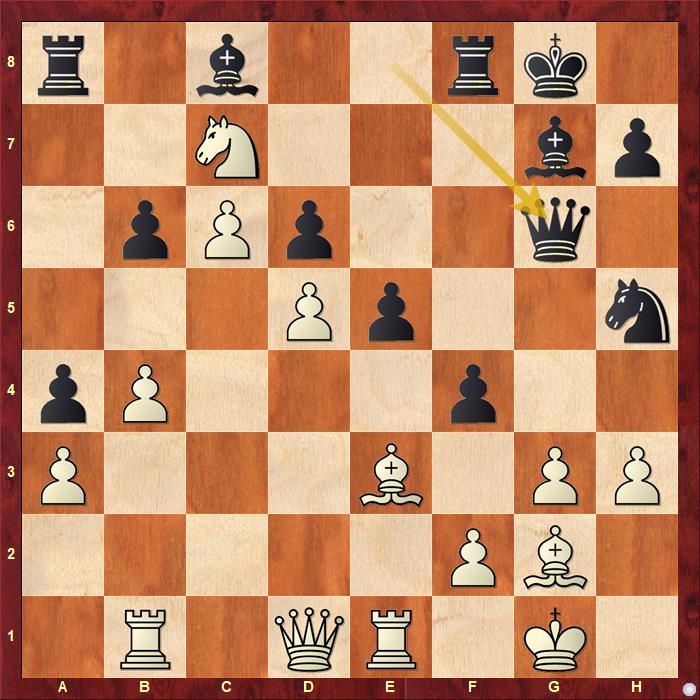 25...Qg6 does not yield anything for Black as 26.Nxa8 fxe3 27.Rxe3 Bf5 and now White has 28.Nxb6. White is happy to return the rook because the connected b and c-passed pawns are much stronger than Black's bishop for it.
Mitrabha - Solodovnichenko: 1-0
IM Mitrabha Guha showcased good technique as his opponent GM Yuri Solodovnichenko (UKR) made a positional mistake.
Position after 16.Bxf3
Shall Black take the exchange on a1? If your answer is yes, you need to check out the rest of the game. 16...Bxa1 17.Qxa1 Nxb3 18.Qb2 Nxd2 19.Qxd2 and White went on to win the game eventually.
Neelash - Stany: 0.5-0.5
IM Neelash Saha had a hard-fought draw with GM Stany G A, although the former got decisive advantage in the final moments of the endgame.
One of the best opportunity White had was in the above position after 51...Re8. 52.Rexd2 cxd2 53.Qd1 Rd8 54.b5 would have given White winning chances. It would not have been an easy one for White to convert.
Shyam Sundar - Koustav: 1-0
Rook endings are always tricky. GM Shyam Sundar M got the better of IM Koustav Chatterjee as the latter misplayed in the end.
Black can still save the game here. Find out how. The game continued 56...Rh8 and the blunder cost Black the game.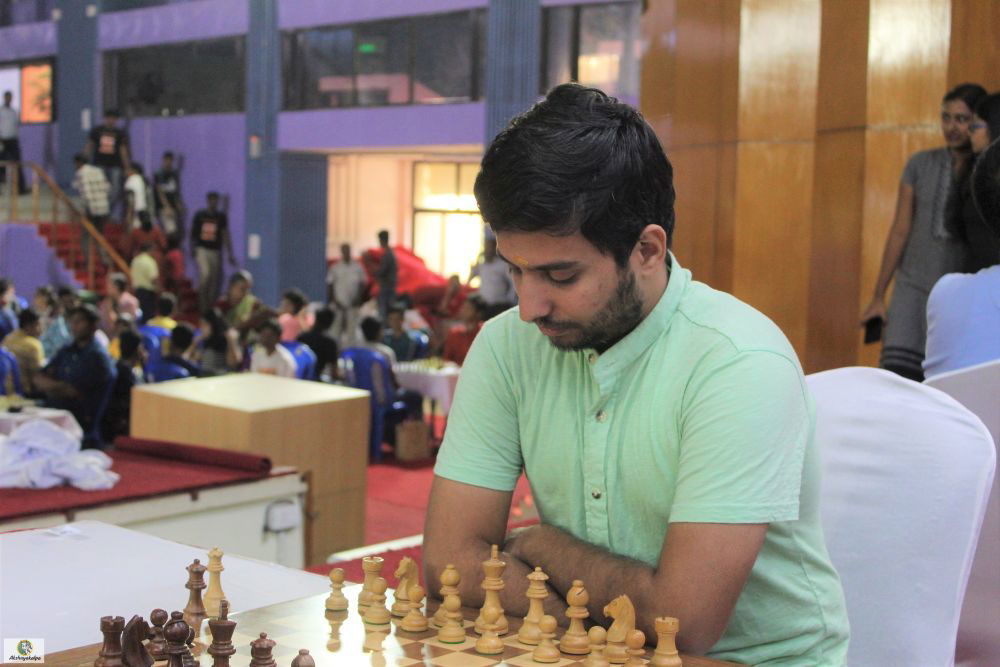 Highlights
A few interesting finishes from Round 4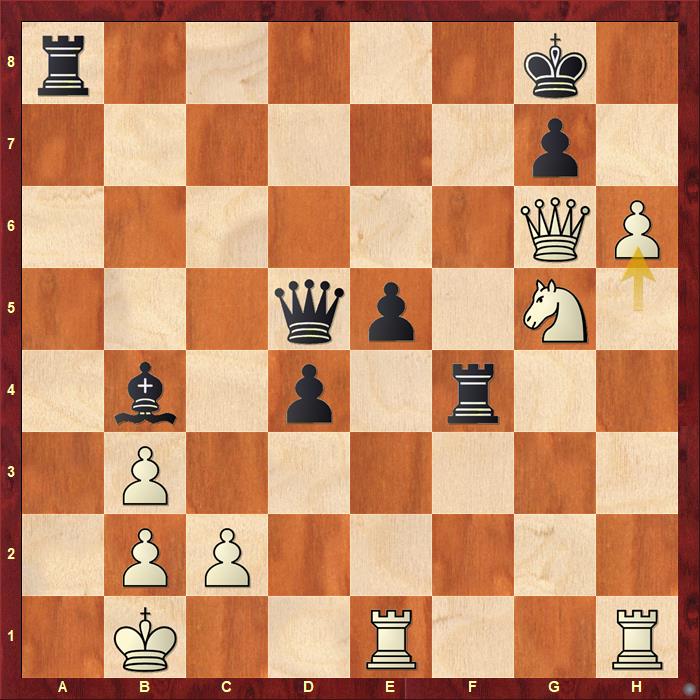 Replay Round 4 games
The tournament is taking place at Hotel Purbani International, Dhaka in Bangladesh from 19th to 27th October 2021. Time control is 90'/40 + 30' + 30" per move. Round 1-8 starts at 3 p.m. local time (2:30 p.m. IST). Round 9 will start at 11:00 a.m. local time (10:30 a.m. IST).
Round 4 results
Round 5 pairings
Links
---