Sheikh Russel GM R2: Srinath catches Ziaur Rahman off-guard
13 players including six Indians are at 100% score 2.0/2 at Sheikh Russel International GM 2021. They are - GMs Srinath Narayanan, Stany G A and Shyam Sundar M, IMs Aronyak Ghosh, Sayantan Das and Sammed Jaykumar Shete. All six of them will face each other in the third round. Srinath made a short work of Bangladesh's legendary GM Ziaur Rahman in just 20 moves. The host country's first-ever GM Niaz Murshed made a nice save against IM Mitrabha Guha using a nice tactic. Local talent WFM Noshin Anjum held much higher rated WIM Mobina Alinasab (IRI) to a draw. Round 3 starts today at 2:30 p.m. IST. Photo: Bangladesh Chess Federation
Lots of interesting draws
IM Aronyak Ghosh defeated GM Alexey Kislinsky (CZE). IMs Koustav Chatterjee, Neelash Saha, Seyed Khalil Mousavi (IRI), Mitrabha Guha, Shahil Dey, Fahad Rahman (BAN), CM Ranindu Dilshan Liyanage (SRI), CM Zia Tahsin Tajwar (BAN) held GMs Deepan Chakkravarthy, Visakh N R, Laxman R R, Niaz Murshed (BAN), Stanislav Savchenko (UKR), Evgeny Gleizerov (RUS), Andrey Sumets (UKR) and P Karthikeyan to a draw each respectively.
Asadli - Nubair: 1-0
IM Nubairshah Shaikh had an opportunity to save the game against GM Vugar Asadli (AZE) in the final moments of the endgame.
White is unable to move the rook from the back rank because of its king being at a precarious position. Thus, 38...Kc8 is the safer choice. White will have no other choice but to repeat moves 39.Qe8+ Kc7 40.Qe7+ and draw the game. However, Black made the grave mistake of venturing the king out in the open which is a natural instinct in these type of positions. 38...Kb6 39.Rb1+ Ka5 40.Qa3+ Qa4 41.Qc3+ Ka6 42.Rb3 and it is all over for Black.
Ziaur - Srinath: 0-1
GM Srinath Narayanan made a short work of GM Ziaur Rahman (BAN) in just 20 moves.
Position after 19.Rd1
Things have gone terribly wrong for White. 20.Rd1 does not help either. Find out how should Black capitalize on the advantage.
Mitrabha - Niaz
IM Mitrabha Guha was having a better position against Bangladesh's first GM in history, Niaz Murshed. The veteran found a nice trick to make things interesting.
White is threatening 38.Rxh6+ followed by checkmate in five more moves. The only way for Black to save the game is 37...Qxf3+ 38.Kxf3 d2 39.Rxh6+ Kxh6 40.Qh8+ and now White has to settle for a draw by perpetual check because White lacks enough piece to deliver a checkmate. Sometimes tactics can lead to an interesting draw, this game was just a prime example of that.
Highlights
A few interesting finishes from Round 2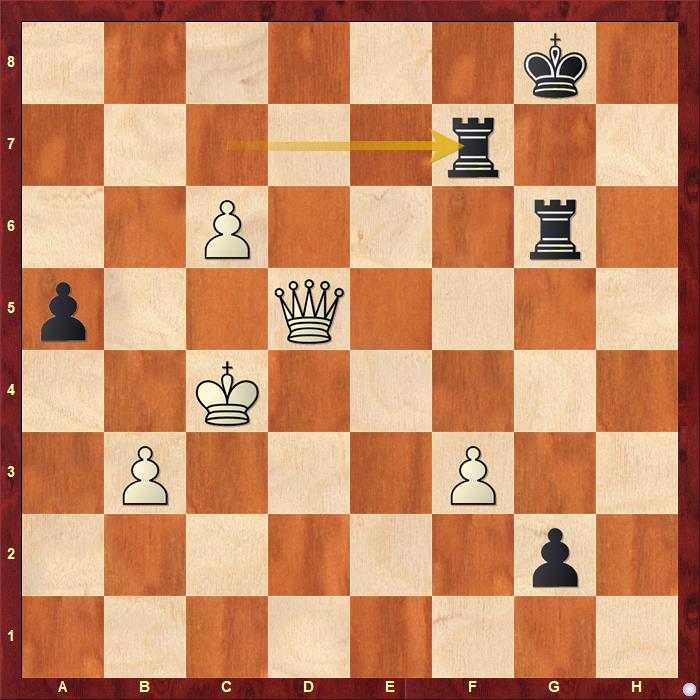 Replay Round 2 games
The tournament is taking place at Hotel Purbani International, Dhaka in Bangladesh from 19th to 27th October 2021. Time control is 90'/40 + 30' + 30" per move. Round 1-8 starts at 3 p.m. local time (2:30 p.m. IST). Round 9 will start at 11:00 a.m. local time (10:30 a.m. IST).
Round 2 results
Round 3 pairings
Links
---