Sheikh Russel GM R1: Arpita Mukherjee stuns Ulvi Sadikhov
The first round of Sheikh Russel International GM Tournament 2021 witnessed plenty of exciting games. WIM Arpita Mukherjee scored the biggest upset victory against GM Ulvi Sadikhov (AZE) who made an incorrect exchange sacrifice and then misplaced his queen. Among other upsets, Sanket Chakravarty held the Polish super strong veteran GM Michal Krasenkow to a solid draw. CM Liyanage Ranindu Dilshan (SRI), Bangladesh's Md. Taibur Rahman, CM Zia Tahsin Tajwar, WCM Walijah Ahmed and Md. Sajidul Haque drew with GMs Yuri Solodovnichenko (UKR), Debashis Das, Andrey Sumets (UKR), P Karthikeyan and IM Srijit Paul respectively. Round 2 starts today at 2:30 p.m. IST. Photo: Bangladesh Chess Federation
Sanket holds Krasenkow to a draw
A total of 102 players from 18 countries across the world including 32 GMs, 20 IMs, a WGM and 3 WIMs are taking part in this nine-round invitational tournament. Total prize fund is US$ 55000, first prize US$ 10000.
Sanket - Krasenkow: 0.5-0.5
16-year-old untitled Sanket Chakravarty held the legendary Polish GM Michal Krasenkow to a solid draw in the first round.
Stany - Abu Sufian: 1-0
GM Stany G A and IM Abu Sufian Shakil (BAN) both made few errors in the endgame which almost allowed the latter to escape with a draw.
Position after 73.Kf5
Black's last hope of fighting for a draw here is 73...Re3 74.Rxe3 Kxe3 75.h7 e1=Q 76.h8=Q. However, Black missed this opportunity and promoted immediately 73...e1=Q 74.Rxe1 Kxe1 75.Kg6 Kf2 76.Kh7 and it's over for Black.
Sadikhov - Arpita: 0-1
GM Ulvi Sadikhov (AZE) made a dubious exchange sacrifice, misplaced his queen and could not recover for the rest of the game against WIM Arpita Mukherjee.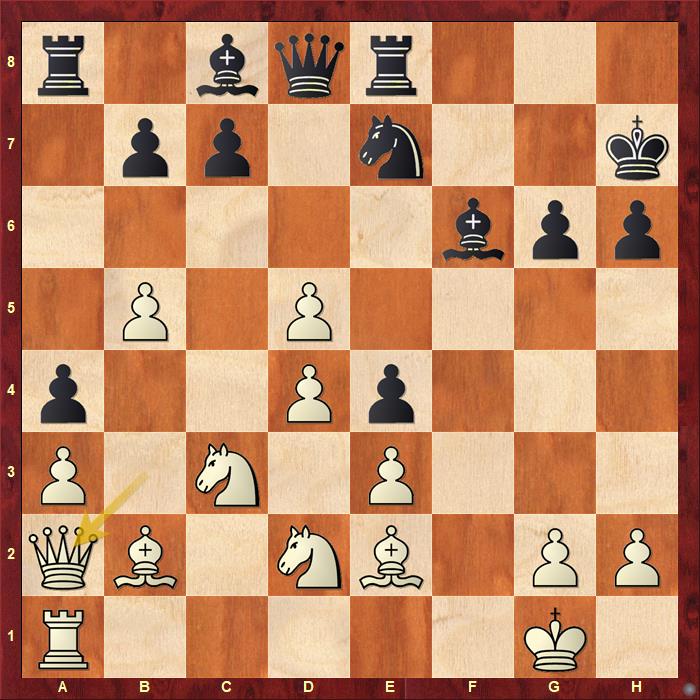 19.Nxa4 would have been a relatively better continuation for White. The game continued 19...Nf5 20.Ncxe4 Bg7 21.Bf3 Nxe3 and things fell apart for White rapidly.
Highlights
A few interesting finishes from Round 1
Photo Gallery:
For more Round 1 photos, please click here.
Replay Round 1 games
The tournament is taking place at Hotel Purbani International, Dhaka in Bangladesh from 19th to 27th October 2021. Time control is 90'/40 + 30' + 30" per move. Round 1-8 starts at 3 p.m. local time (2:30 p.m. IST). Round 9 will start at 11:00 a.m. local time (10:30 a.m. IST).
Round 1 results
Round 2 pairings
Links
---