RTU Open 2021 R8: Kovalenko, Narayanan and Donchenko in a three-way race
Narayanan S L made a short draw with Latvia no.1 Igor Kovalenko in the penultimate round of Riga Technical University Open 2021. They are joined by the top seed of the tournament, Alexander Donchenko at 6.5/8. The German made quite a comeback, chaining five consecutive victories after making a slow start 1.5/3. Ten players are just a half point behind the three leaders. For Narayanan to win the tournament, he needs to win his final round game against Ilia Smirin and hope the game between Kovalenko and Donchenko ends in a draw or Kovalenko loses as Narayanan's tie-breaks is better than the German but not against the Latvian. Round 9 starts today at 1:30 p.m. IST. Photo: Anna Shtourman/Riga Technical University Open 2021
Top seed Donchenko back in the title fray
The penultimate round witnessed only three decisive games among the top ten boards, which resulted in three leaders and ten pursuers at a half point behind. Among them, Arjun Erigaisi, Arjun Kalyan, D Gukesh and Karthikeyan Murali are the four Indian players.
Narayanan - Kovalenko: 0.5-0.5
Narayanan S L made a short draw with Latvia no.1 Igor Kovalenko.
Budisavljevic - Nihal: 0.5-0.5
Nihal survived a massive scare against GM Luka Budisavljevic (SRB).
13...c5 is a big mistake. Find out what Black should have done instead. Nihal managed to escape eventually in the endgame and salvage a draw.
Gukesh - Stukan: 1-0
GM Gukesh could have been in deep trouble which his opponent FM Martin Stukan (RUS) compeltely overlooked.
Find out the best continuation for Black in the above position.
Highlights
Here is an interesting finish from Round 8: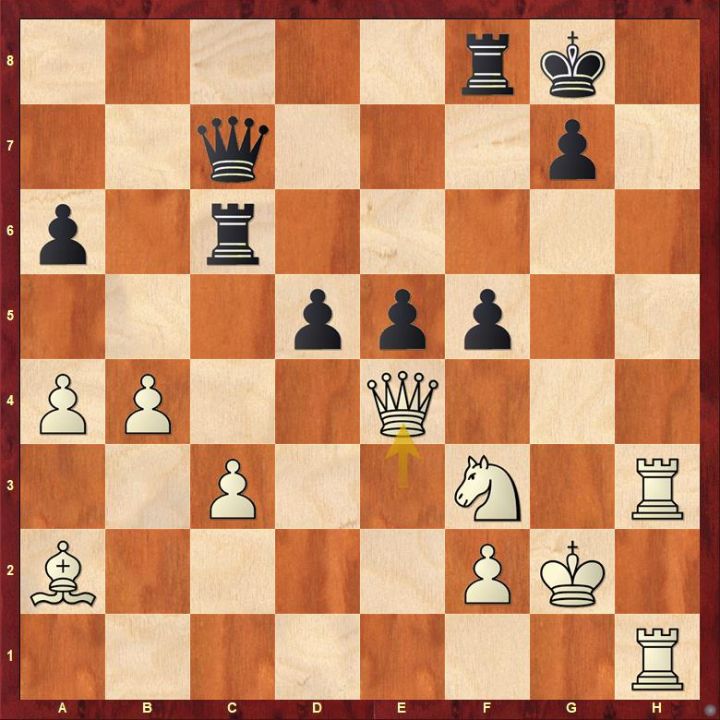 Replay Round 8 games
Round 8 results
Round 9 pairings
Links
---