RTU Open 2021 R1: Salna stuns Sethuraman
They say even a world-class batsman is the most vulnerable when he faces the first ball, the same analogy can be applied to a goalkeeper who concedes a goal in the initial minutes or to a strong chess player who loses his first round game. Sethuraman lost his first round game against Aleksandras Salna (LTU). Nihal, Aravindh, Narayanan, Arjun Erigaisi and Abhimanyu Puranik made a winning start among the top Indian players. A total of 175 players including 27 Indians are taking part from 29 nations across the world in this nine-round Swiss league event which has a total prize fund of €17100 (approx. ₹14.92 lacs) with the first prize being €2500 (approx. ₹2.18 lacs). Round 2 starts today at 1:30 p.m. IST. Photo: Amruta Mokal
A tough start for Indians
Among the top seeds, Sethuraman is the only player who suffered a loss in the first round. Praggnanandhaa, Karthikeyan and Gukesh were held to a draw by their respective untitled opponents. Narayanan S L made a great escape and snatched a victory against Paulius Jukins.
Nihal - Trisha: 1-0
Nihal scored a nice technical win over WIM Trisha Kanyamarala (IRL).
Find out why 17...Rac8 is incorrect and what should be the correct plan for White.
Sethuraman - Salna: 0-1
Sethuraman made a big positional mistake which had a domino effect for the rest of the game.
15.g4 forced Black to play 15...Nf4 which also forced White to trade the knights. After 16.Nxf4 gxf4 17.Kh2 Black broke the kingside wide open with 17...h5. Rest was just a matter of time for Black to score a win.
Narayanan - Juknis: 1-0
GM Narayanan S L was cruising towards victory but then he hit a speed bump and for a moment faced difficulties against Paulius Juknis (LTU).
37.Rxe7 allows Black to gain the upper hand 37...Kf8 38.Qe2 and now Qh1+ wins, even 38...Qg1+ is also winning. The game continued 39.Kh3 and Black blundered 39...Rg8
Black needed to play Rg8 later but playing it right now has an adverse effect as now White can finish the game. Find out how.
Batashevs - Praggnanandhaa: 0.5-0.5
Praggnanandhaa had a small window of opportunity in the endgame to keep his chances.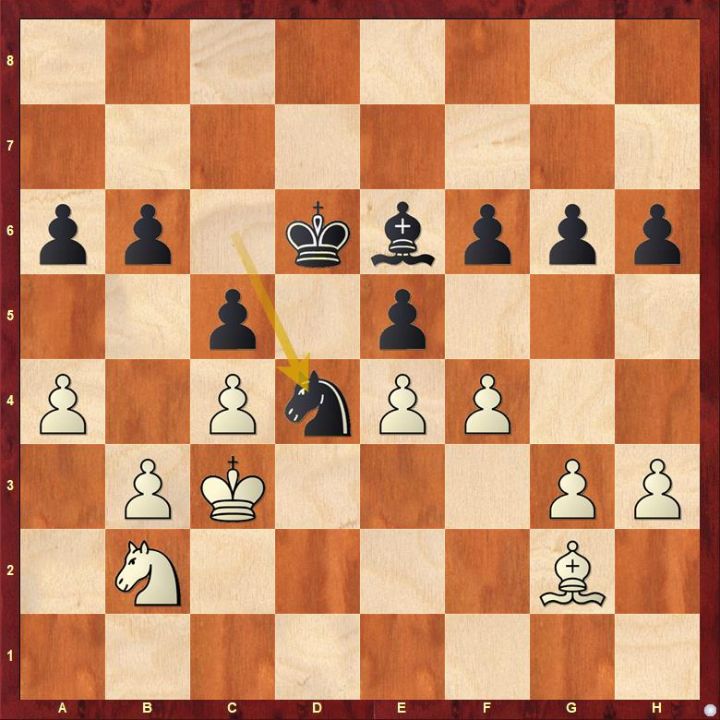 While 34...Nd4 is a good idea, Black needed to execute the idea of exf4 gxf4 a5 and then g5 break which would have given Black winning chances. The game continued 35.Bf1 Bd7 36.Nd3 Nf3 37.g4 and the game meandered into a draw.
Highlights
Here are a few interesting finishes from Round 1: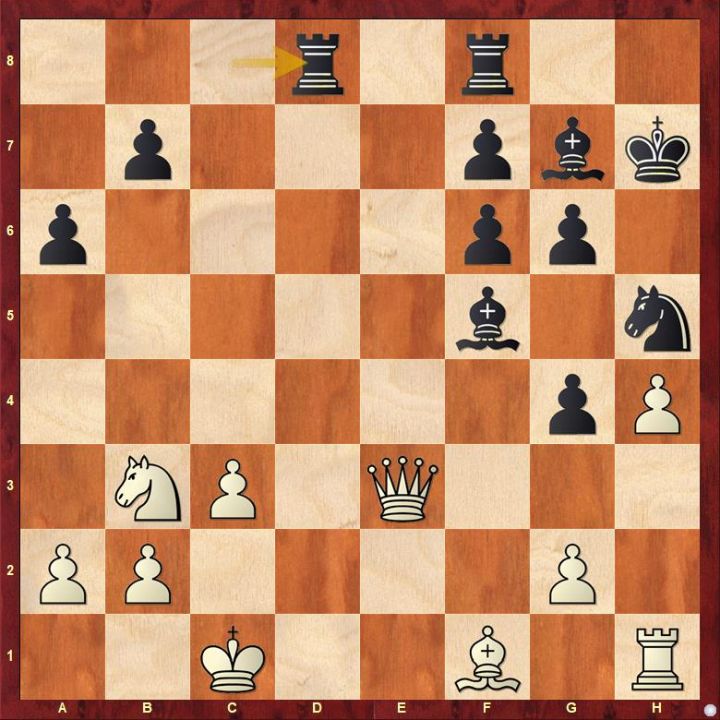 Replay Round 1 games
Round 1 results
Round 2 pairings
Links
---