RTU Open 2021 R2-3: Nihal, Erigaisi, Narayanan and Puranik among the leaders
The second day of Riga Technical University Open witnessed a lot of exciting games. Nihal, Narayanan and Arjun Erigaisi scored short victories in under 28 moves in the second round. Abhimanyu Puranik swindled his opponent in the final moments of the endgame. In the third, Nihal had to work a lot against India's latest GM Harshit Raja. Erigaisi won an exciting game against Plotkin, Puranik annihilated his opponent Haria. Narayanan took advantage of his opponent's back rank weakness. Arjun Erigaisi will face his good friend Nihal Sarin at the top board in the fourth round and Aravindh will go against one of India's latest GM Arjun Kalyan among All-Indian matches. Round 4 starts today at 5:30 p.m. IST. Photo: Anna Shtourman/Riga Technical University Open
Nine players at 3.0/3
The second day of the tournament had the first double round. Nihal, Narayanan, Arjun Erigaisi and Abhimanyu Puranik are the four Indians who are at 100% score 3.0/3. The other leaders are - GM Aram Hakobyan (ARM), GM Ilia Smirin (ISR), GM Paulius Pultinevicius (LTU), IM Tomas Laurusas (LTU) and GM Grigor Grigorov (BUL).
Round 2: Gleb - Nihal: 0-1
Nihal made a short work of FM Gleb Dudin (RUS) in just 22 moves.
18...Bxd5 is a good move, but Black went 18...f5 which also works. 19.Nf2 g4 20.b3 Qf6 and to stop the checkmate, White must give up a material. Thus, White resigned.
Dionisi - Narayanan: 0-1
GM Narayanan S L won against IM Thomas Dionisi (FRA) with a beautiful positional sacrifice.
One of the primary reasons why Black could play 24...Bxh4 was the pawn wedge on d3. There is no good way for White to capture it. White resigned after four more moves.
Arjun Erigaisi - Berzinsh: 1-0
GM Arjun Erigaisi made a short work of his opponent IM Roland Berzinsh (LAT).
Find out the plan behind White's interesting choice of 17.0-0-0. White won the game in another eight moves.
Van Dael - Abhimanyu: 0-1
FM Siem Van Dael (NED) blundered in a queen and rook endgame against GM Abhimanyu Puranik.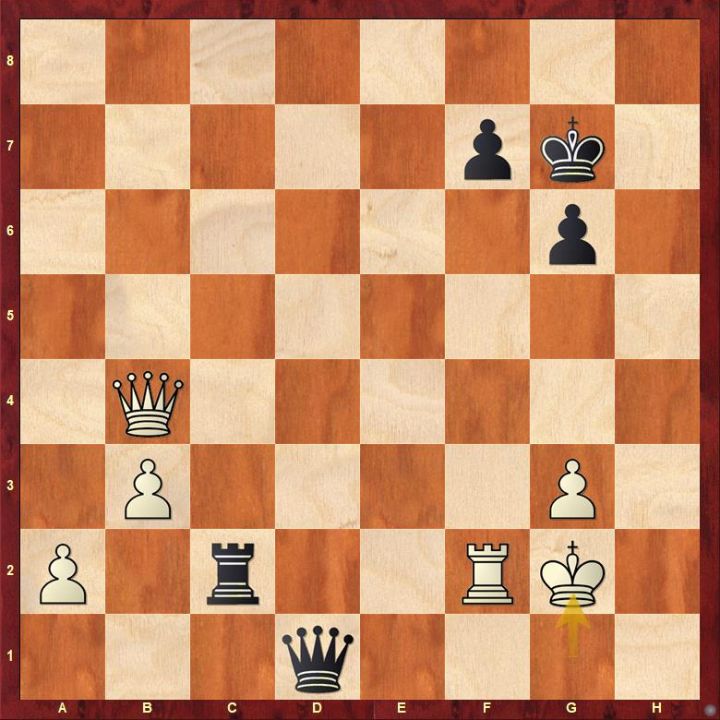 White needed to play Rf1 and repeat moves to make a draw. However, 46.Kg2 turned things in Black's favor. Find out the winning continuation for Black.
Plotkin - Visakh: 0-1
FM Viktor Plotkin (CAN) went wrong in the seemingly drawn rook and few pawns' endgame.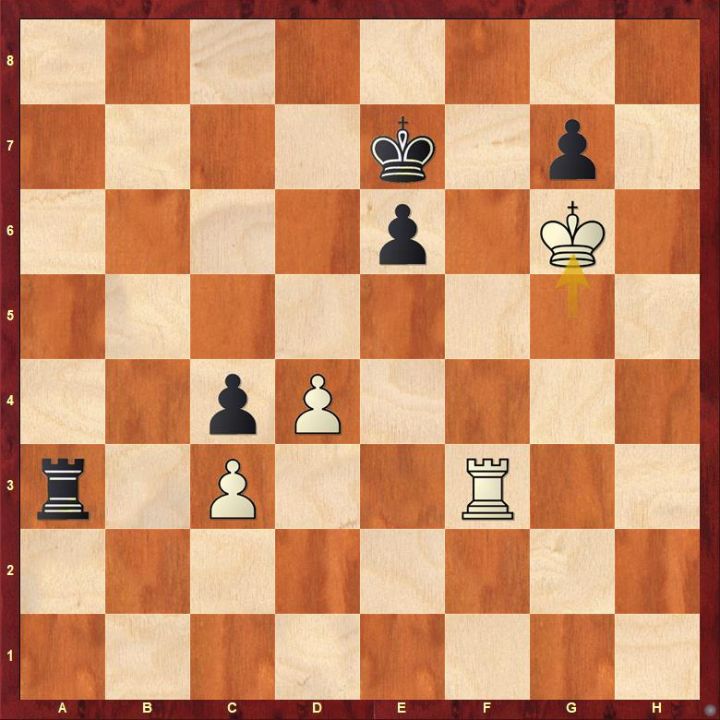 Find out why 49.Kg6 leads to a loss for White and what was the better choice instead.
Round 3: Nihal - Harshit: 1-0
Nihal defeated India's latest GM Harshit Raja in the third round after the latter's two minor piece sacrifice for a rook and two pawns did not go according to his plan.
While 17...Nxf2 is tempting, for practical reasons, it does not work. Thus 17...Bb6 would have been a better choice. Nihal had to work for his win and after 78-moves he sealed his victory.
Narayanan - Roshka: 1-0
Narayanan scored a fine victory over IM Yevgeniy Roshka (UKR) after he missed a back-rank threat.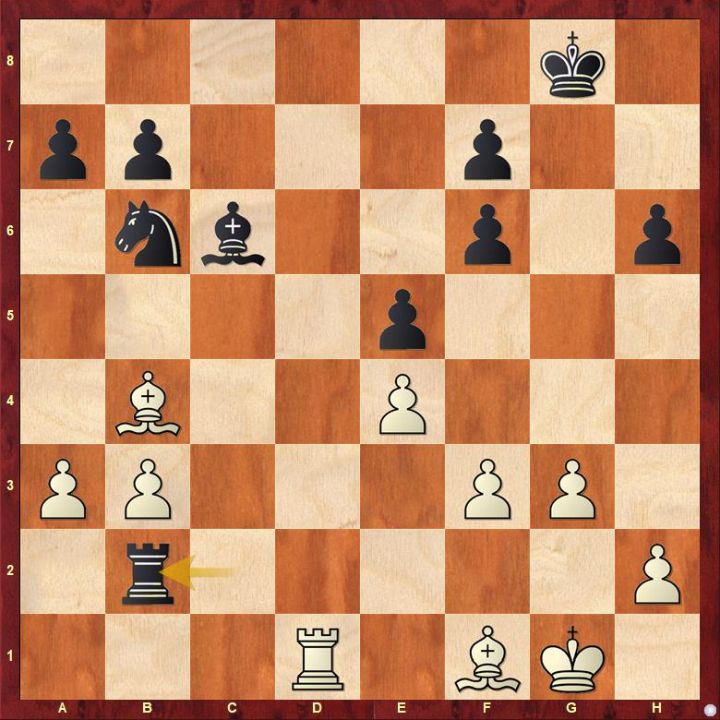 Black had to play 28...Bd7 to prevent the rook invasion which 28...Rb2 enables. 29.Rd8+ Kg7 30.Bh3 and the power of rook and bishop pair is overwhelming for the black king to get away.
Plotkin - Arjun Erigaisi: 0-1
GM Arjun Erigaisi won a topsy-turvy encounter against IM Mark Plotkin (CAN).
Abhimanyu - Haria: 1-0
GM Abhimanyu Puranik launched a devastating attack against IM Ravi Haria's (ENG) uncastled king at the center of the board.
What is the best continuation for White? Abhimanyu obviously found it and won the game in the next five moves.
Highlights
Here are a few interesting finishes from Round 2 and 3: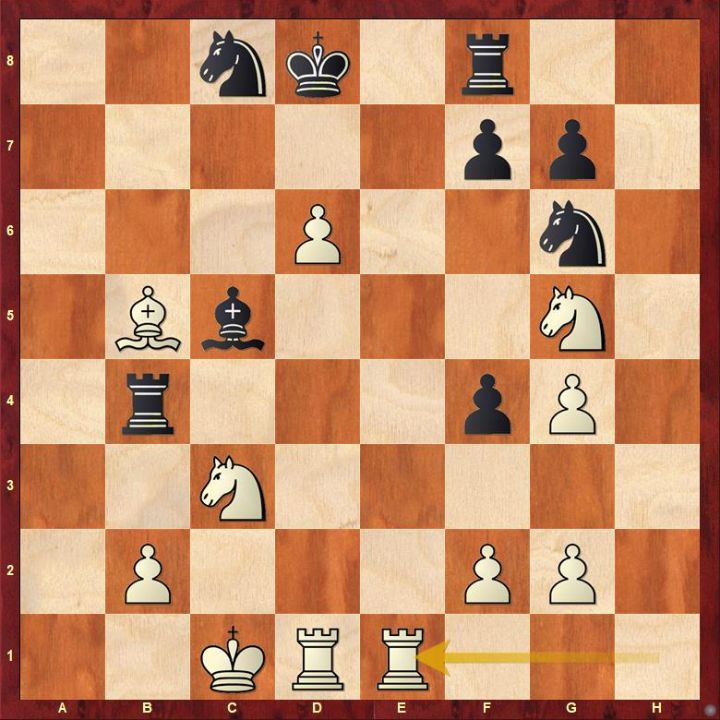 Photo Gallery: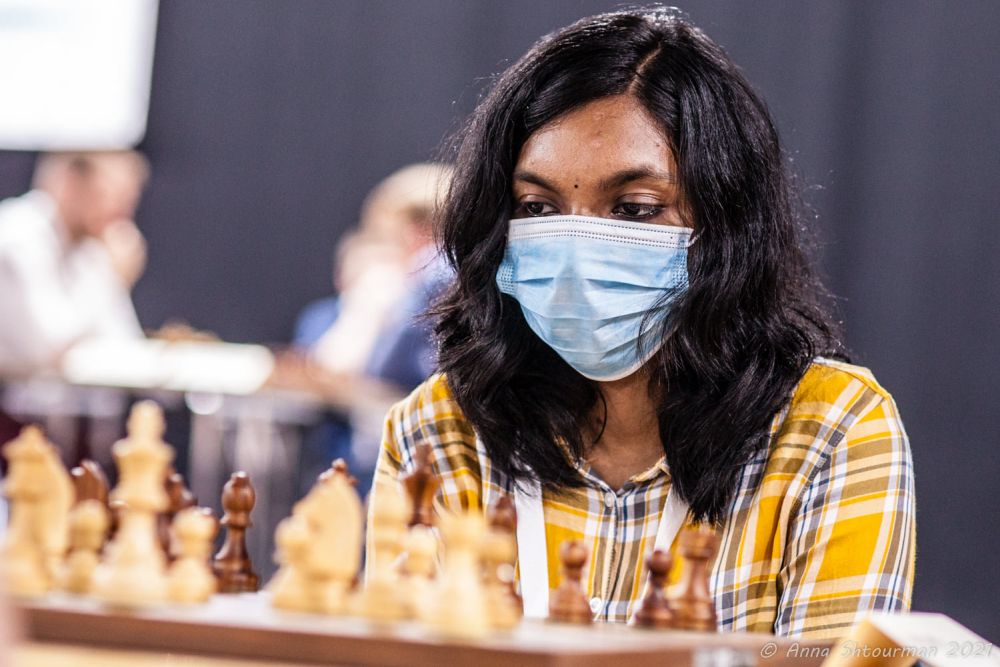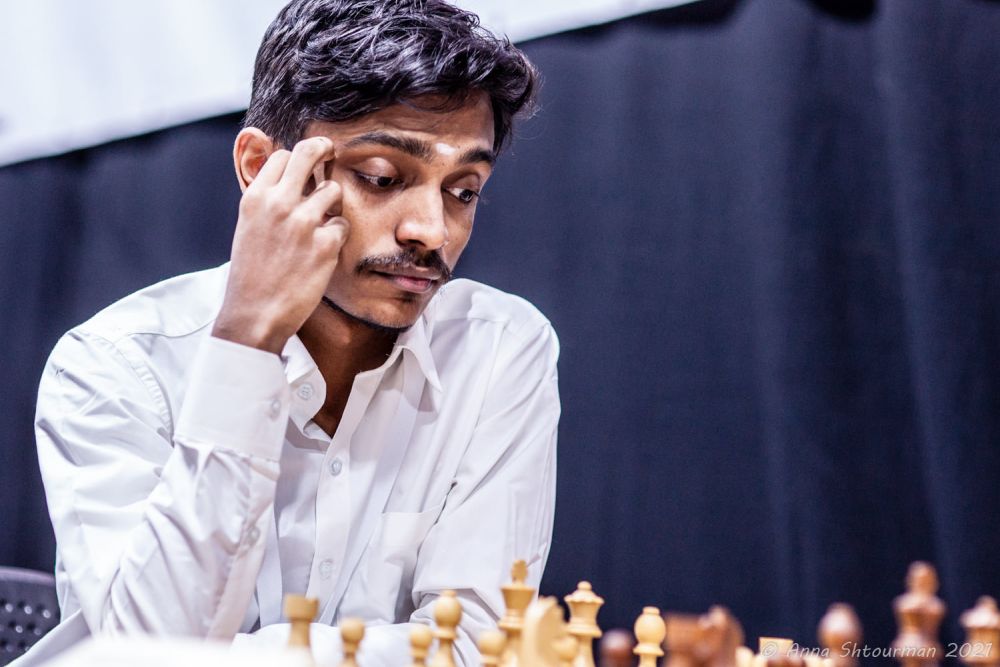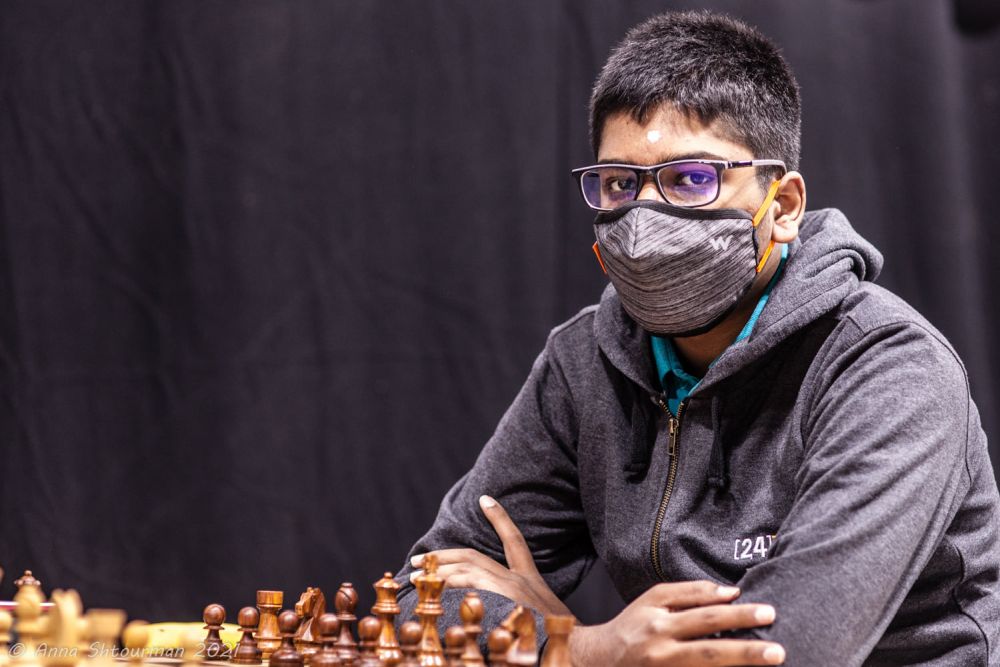 Replay Round 2-3 games
Round 2 results
Round 3 results
Round 4 pairings
Links
---