RTU Open 2021 R4: Aram Hakobyan takes the sole lead 4.0/4
Aram Hakobyan became the only player with a 100% score as he beat Abhimanyu Puranik in the fourth round of Riga Technical University Open 2021. A total of 15-players are in the pursuit at 3.5/4. The Indian players among them are - Arjun Erigaisi, Narayanan S L, Nihal, Gukesh, Visakh and Praggnanandhaa. Visakh vs. Erigaisi, Karthikeyan vs. Aditya and Arjun Kalyan vs. Rithvik will be some exciting All-Indian battles in the next round. Nihal will face the sole leader Aram Hakobyan. Round 5 and 6 starts today at 1:30 p.m. and 7:30 p.m. IST respectively. Photo: Anna Shtourman/Riga Technical University Open
A day of short draws
Three out of top six boards ended in draws in less than 25 moves. It is quite understandable that everyone wanted to save energy for the following day as it has the tournament's second double-rounds. Only four games were decisive among the top ten boards, and white won them all.
Arjun Erigaisi - Nihal: 0.5-0.5
Arjun Erigaisi and Nihal Sarin made a quick seven-move draw.
Hakobyan - Puranik: 1-0
Aram Hakobyan (ARM) beat Abhimanyu Puranik to take the sole lead.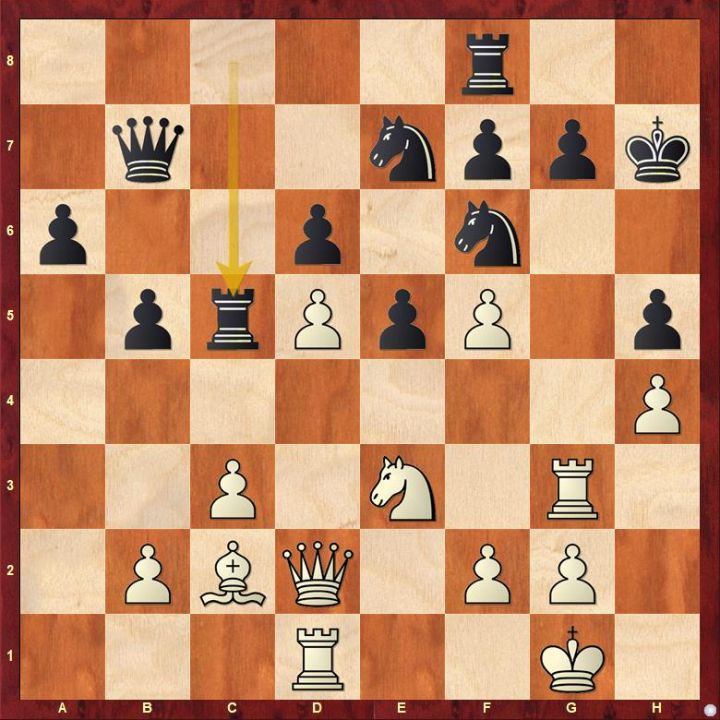 29...Rc5 seems like a good way to generate some counterplay, but it actually does the opposite, White gets a good opportunity to attack on the kingside. Find out what Black could have done instead.
Praggnanandhaa - Pavlov: 1-0
Praggnanandhaa defeated IM Sergey Pavlov (UKR) with a showcase of positional play.
White aimed for the backward d7-pawn which became the deciding factor for the rest of the game.
Gukesh - Haldorsen: 1-0
Gukesh defeated IM Benjamin Haldorsen (NOR) after the latter made both positional and tactical mistakes.
The idea behind 25...Nce4 is simple, Black wants to bring a knight to the c3-square. So 26.Bxe4 is quite logical, now Black should have recaptured with the knight, 26...dxe4 was not such a good idea. 27.Ndxe6 fxe6 gives Black a double-pawn on the e-file and the hopes of getting the knight to c3 is gone. Soon Black made a tactical error which cost him a pawn and eventually blundered the knight before resigning.
Highlights
Here are a few interesting finishes from Round 4:
Replay Round 4 games
Round 4 results
Round 5 pairings
Links
---