NC World Masters with world-class field of participants in Dortmund
The historic Sparkassen Chess Trophy will celebrate its golden jubilee edition this year. The 50th Dortmund Chess Days will take place from 24th June to 2nd July 2023 at Westfalenhallen/kongresszentrum/Goldsaal in Dortmund, Germany. There will be two groups of Open events. NC World Masters will feature the 14th world champion - Vladimir Kramnik, former world championship challenger - Fabiano Caruana, defending NC World Masters champion - Dmitrij Kollars and the winner of 48th and 49th International Dortmund Chess Days - Pavel Eljanov. The total prize fund for Sparkassen Chess Trophy 2023 is €25000 with the first prize being €5000. Registration is on. Photo: Official site
Sparkassen Chess Trophy from 24 June to 2 July 2023
The field of participants for the NC World Masters as part of the 50th anniversary of the International Dortmund Chess Days has been determined: The 14th World Chess Champion Vladimir Kramnik and World Championship challenger Fabiano Caruana will be taking part in the Goldsaal of the Westfalenhallen Dortmund from 26 June.
Vladimir Kramnik already played the match against Viswanathan Anand at the premiere in "No Castling Chess" 2021. He is a great advocate of the chess variation and researched it early on together with the artificial intelligence Alpha Zero from DeepMind, the world leading company in this field.
Fabiano Caruana is not only a World Championship challenger, but also a three-time winner of the International Dortmund Chess Days. He won the grandmaster tournament in 2012, 2014 and 2015 respectively. His last visit to Dortmund was in 2016, when Caruana finished third.
Defending champion Kollars represents the German colours
Last year's winner, Dmitrij Kollars, is also back to Dortmund. The German national player moved up to the NC World Masters last year short term before the start, was able to adapt to the special features very quickly and celebrated the biggest success of his career by winning the tournament ahead of Viswanathan Anand.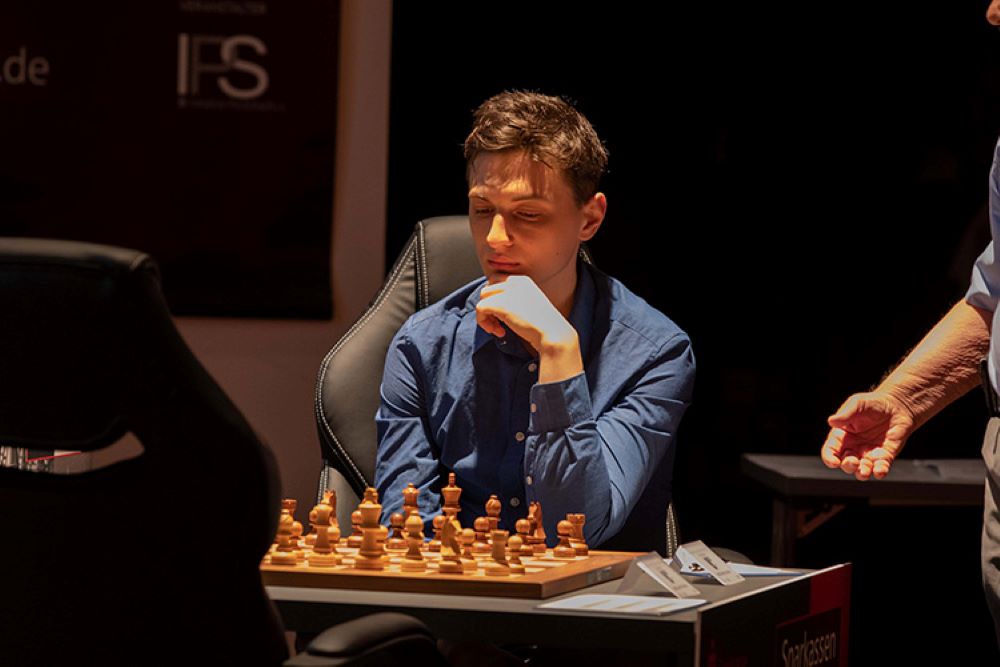 The fourth player is Pavel Eljanov. The Ukrainian won the grandmaster tournament of the International Dortmund Chess Days in impressive style in the past two years.
The organising association Initiative pro Schach e.V. has thus not only put together an absolute top field, but also invited outstanding players of the past tournament years to the 50th anniversary. This underlines the historical significance of the chess festival for the region and the chess world.
The tournament starts on Monday, 26 June, in the Goldsaal of the Westfalenhallen Dortmund. The players will meet each opponent twice until Sunday, 2 July. Thursday is a rest day in the tournament. The exact pairings will be made well in advance of the tournament start. Spectators and participants of the Chess Festival will again have the chance to get very close to the stars in Dortmund. The A-Open will be played in the same room, the Goldsaal of the Dortmund Westfalenhallen, as the NC World Masters
Source: Press Release
Links
Sparkassen Chess Trophy 2023 tournaments
Sparkassen Chess Trophy on facebook, youtube, twitter and instagram
---