Deepan Chakkravarthy wins 1st Queenstar Rating Open 2023, Raahul V S third
GM Deepan Chakkravarthy, GM Azer Mirzoev (AZE), IM Raahul V S and CM Isara Banidu Dahanayake (SRI) scored an unbeaten 8/9 each. Deepan won the 1st Queenstar Rating Open 2023 due to better tie-breaks. The remaining three were placed second to fourth respectively. Deepan drew with both remaining podium finishers. The total prize fund was LKR 2.2 Million. The top three prizes were LKR 200000, 125000 and 75000 along with a trophy and medal each respectively. Deepan won ₹51080 approximately. This is Deepan's first tournament victory since October 2019 when he won a rating tournament in Karnataka. Photo: Anil Madusampath/Queenstar International Chess Coaching Academy
Top four score 8/9
GM Deepan Chakkravarthy and IM Raahul V S were at 7.5/8 each heading into the last round. Their final round game ended in a draw. GM Azer Mirzoev (AZE) defeated Sivathanujan S (SRI) and CM Isara Banidu Dahanayake (SRI) won against Sneha Halder. Thus, four players Deepan, Raahul, Azer and Isara ended up scoring 8/9 each and claimed the top four places.
Sivathanujan - Deepan, Round 5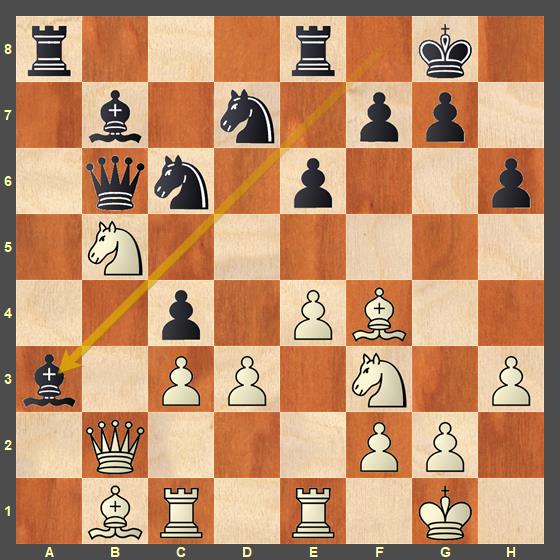 The fifth round battle between Sivathanujan S (1834) and GM Deepan Chakkravarthy (2432) was an action-packed game. White decided to sacrifice his queen which is actually the best way to continue according to the computer. Everything loses material for White, so 24.Qxa3 is quite logical Rxa3 25.Nxa3 Na5 26.dxc4 now White has a rook, bishop and two pawns for the sacrificed queen. In terms of material, the position is quite balanced as White has enough compensation. The player with the queen is GM Deepan who is quite a resourceful player.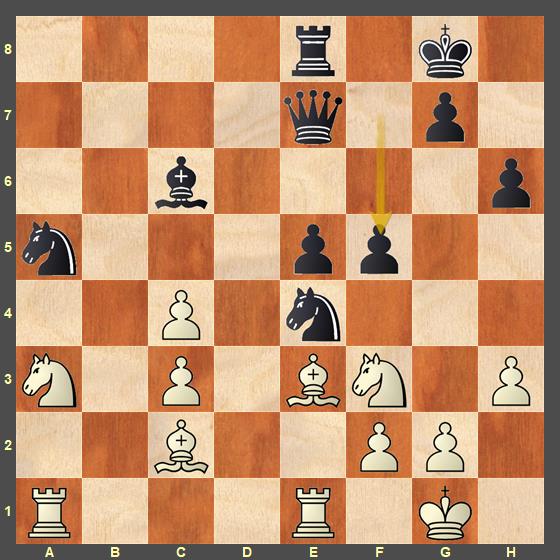 Black not only recovered a pawn but also centralized his knight on e4 and 35...f5 gave him a clear advantage. 36.Bb6 Nb7 37.Nb5 Qf6 38.Nc7 Rc8 39.Na6 Ng5 40.Nxe5 Bxg2! 41.Kxg2 Qb6 42.Nb4 Nxh3! Black sacrificed a knight to weaken the king further 43.Kxh3 Qxf2 44.Nd5 Re8 45.Ba4 f4 and here White made the final mistake 46.Nxf4??
46.Nxf4?? was White's final mistake. 46.Nf6+! gxf6 47.Rg1+ Kf8 48.Ng6+ Kf7 49.Bxe8+ Kxe8 50.Raf1 would have continued the fight. 46...Rxe5 47.Rxe5 Qf3+ 48.Kh2 Qxf4+ 49.Kg2 Qxe5 50.Bb5 Nc5 and it's over for White.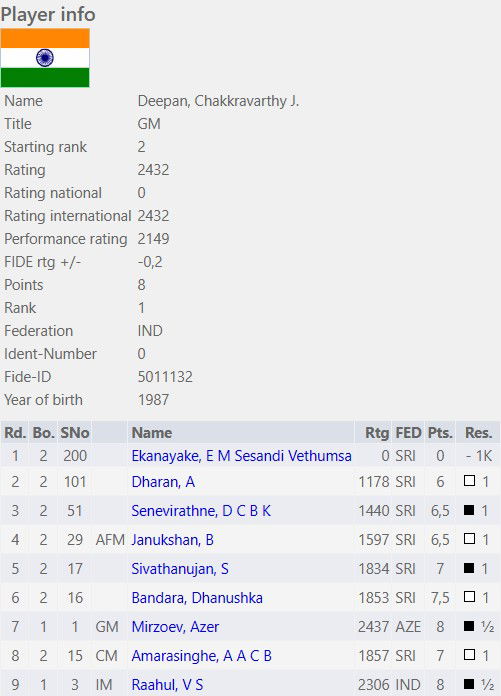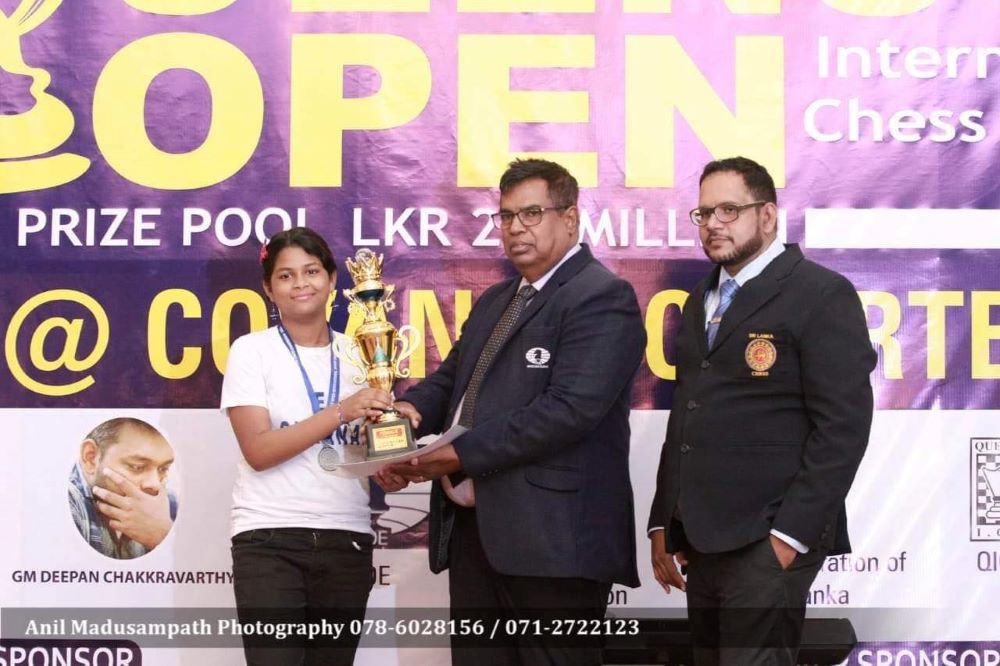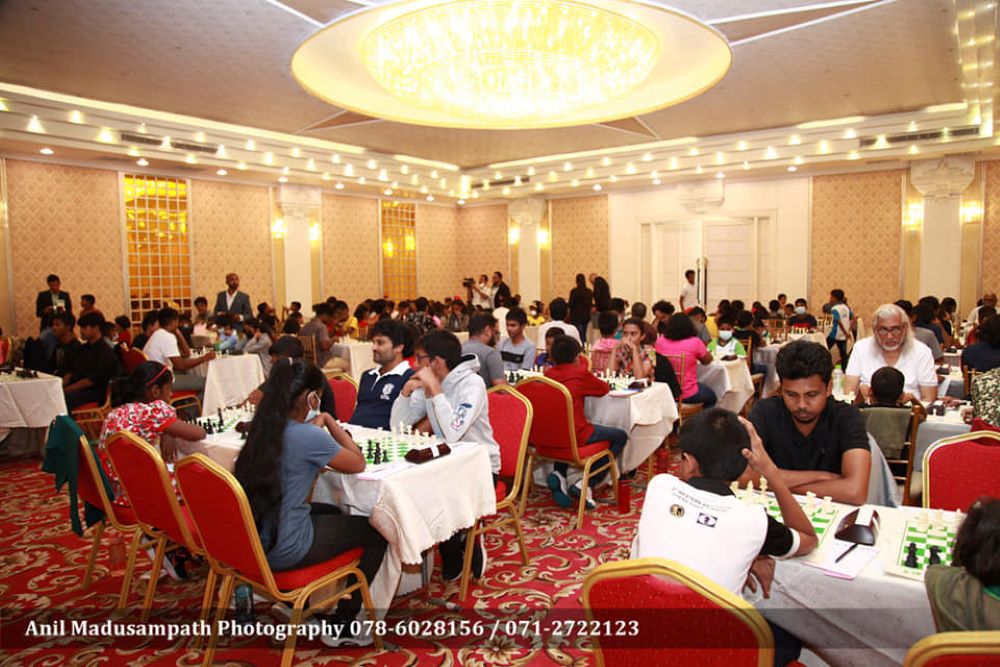 A total of 382 players including 2 GMs and an IM participated from Azerbaijan, India, Indonesia and various parts of Sri Lanka. The five-day nine-round Swiss league Rating tournament was organized by Queenstar International Chess Coaching Academy at Hotel Covanro in Naiwala, Sri Lanka from 16th to 20th April 2023. The time control for the event was 90 minutes + 30 seconds increment from move no.1.
Replay all available games
Final standings
| | | | | | | | | | | | | | | |
| --- | --- | --- | --- | --- | --- | --- | --- | --- | --- | --- | --- | --- | --- | --- |
| Rk. | SNo | | | Name | Typ | sex | FED | Rtg | Pts. | TB1 | TB2 | TB3 | TB4 | TB5 |
| 1 | 2 | | GM | Deepan, Chakkravarthy J. | | | IND | 2432 | 8 | 0 | 56,5 | 60,5 | 7 | 43 |
| 2 | 1 | | GM | Mirzoev, Azer | | | AZE | 2437 | 8 | 0 | 52,5 | 56,5 | 7 | 42,5 |
| 3 | 3 | | IM | Raahul, V S | | | IND | 2306 | 8 | 0 | 51,5 | 53,5 | 7 | 43,5 |
| 4 | 18 | | CM | Dahanayake, Isara Banidu | | | SRI | 1821 | 8 | 0 | 49,5 | 53,5 | 7 | 40 |
| 5 | 6 | | | Dabarera, G W D M | | | SRI | 1956 | 7,5 | 0 | 52,5 | 55,5 | 6 | 38,5 |
| 6 | 19 | | | Majumder, Shrayan | | | IND | 1821 | 7,5 | 0 | 50,5 | 55 | 6 | 40 |
| 7 | 16 | | | Bandara, Dhanushka | | | SRI | 1853 | 7,5 | 0 | 50,5 | 53,5 | 7 | 39,5 |
| 8 | 21 | | CM | Wijekoon, Chandana | | | SRI | 1772 | 7,5 | 0 | 47,5 | 51,5 | 7 | 38,5 |
| 9 | 17 | | | Sivathanujan, S | | | SRI | 1834 | 7 | 0 | 51,5 | 55,5 | 7 | 39 |
| 10 | 8 | | | Samaranayake, K P R N | | | SRI | 1916 | 7 | 0 | 51,5 | 55 | 6 | 37,5 |
| 11 | 24 | | | De Silva, Osheen | | | SRI | 1712 | 7 | 0 | 48 | 50,5 | 6 | 37,5 |
| 12 | 44 | | | Weerathungalage, W D Malisha Sasvidu | U14 | | SRI | 1470 | 7 | 0 | 47,5 | 51,5 | 7 | 35 |
| 13 | 4 | | GM | Fominyh, Alexander | S50 | | RUS | 2212 | 7 | 0 | 47 | 51 | 5 | 35 |
| 14 | 15 | | CM | Amarasinghe, A A C B | | | SRI | 1857 | 7 | 0 | 44,5 | 48,5 | 7 | 35 |
| 15 | 40 | | | Laksiri, A A Kavishka Gimshan | U16 | | SRI | 1486 | 6,5 | 0 | 52,5 | 55 | 6 | 38,5 |
| 16 | 5 | | FM | Galappaththi, Chinthaka Anuruddh | | | SRI | 1974 | 6,5 | 0 | 51,5 | 55,5 | 6 | 37,5 |
| 17 | 13 | | FM | Alahakoon, Isuru | | | SRI | 1874 | 6,5 | 0 | 50 | 53 | 6 | 36,5 |
| 18 | 29 | | AFM | Janukshan, B | U14 | | SRI | 1597 | 6,5 | 0 | 50 | 53 | 5 | 36 |
| 19 | 22 | | WCM | Sanudula, K M Dahamdi | F16 | w | SRI | 1732 | 6,5 | 0 | 50 | 52,5 | 5 | 36 |
| 20 | 11 | | | Liyanapathirana, Pasan Vindula | | | SRI | 1897 | 6,5 | 0 | 50 | 52 | 5 | 37 |
| 21 | 20 | | | Kulasekara, D M T Kashyapa | | | SRI | 1819 | 6,5 | 0 | 49 | 54 | 5 | 36,5 |
| 22 | 9 | | | Sneha, Halder | F14 | w | IND | 1912 | 6,5 | 0 | 49 | 52,5 | 6 | 35,5 |
| 23 | 12 | | | Kaluarachchi, Achinthya Shamen | | | SRI | 1884 | 6,5 | 0 | 49 | 51 | 6 | 38,5 |
| 24 | 27 | | | Gunawardhana, Devindya Oshini | F12 | w | SRI | 1650 | 6,5 | 0 | 48,5 | 53,5 | 5 | 34 |
| 25 | 28 | | | Madushanka, B W M Malith | | | SRI | 1605 | 6,5 | 0 | 48,5 | 50,5 | 5 | 35,5 |
| 26 | 41 | | | Priyanath, W D Tharaka | | | SRI | 1483 | 6,5 | 0 | 47,5 | 51,5 | 6 | 35,5 |
| 27 | 47 | | | Gnanaseelan, Jude Dorison | | | SRI | 1459 | 6,5 | 0 | 47 | 51 | 6 | 35 |
| 28 | 34 | | | Gamage, Ovin Vidmal | | | SRI | 1530 | 6,5 | 0 | 47 | 51 | 6 | 34,5 |
| 29 | 7 | | | Saranya, Y | | w | IND | 1932 | 6,5 | 0 | 47 | 51 | 5 | 35,5 |
| 30 | 37 | | | Sathsindu, W M Minura | U14 | | SRI | 1514 | 6,5 | 0 | 47 | 50 | 5 | 33,5 |
Links
---