Pivotal Pawns clinch CoinDCX Chess Super League
Pivotal Pawns made a fantastic comeback after losing the first match in the Finals, they won the second one by the exact same score to force Armageddon in CoinDCX Chess Super League. Zhansaya Abdumalik won the Armageddon for Pivotal Pawns to ensure her team's name is etched in history as the winner of the first edition. Ding Liren, Zhansaya and Savitha Shri scored key victories in the second match to keep the chances alive for their team. Abhijeet Gupta made a brilliant save from a completely lost position after Sethuraman made a rare error. Teimor Radjabov, Anna Muzychuk, Vidit Gujrathi, Harika Dronavalli, Aryan Chopra, Priyanka K, Anish Giri, Karthikeyan Murali and D Gukesh won individual award worth ₹50000 each. Chess Super League season 2 will take place in March 2022. Photo: Samay Raina live stream
Zhansaya wins the important Armageddon
Kazakhstan's latest GM Zhansaya Abdumalik defeated Georgian GM Nana Dzagnidze to win the inaugural edition of Chess Super League for Zakir Khan's Pivotal Pawns.
Final 1: The Kingslayers - Pivotal Pawns: 2.5-3.5
Nana Dzagnidze and Gukesh scored the victories for The Kingslayers, Sethuraman, Giri and Arpita drew their games. hansaya Abdumalik scored the sole victory for Pivotal Pawns, Ding Liren, Abhijeet Gupta and Savitha Shri drew.
Abhijeet - Giri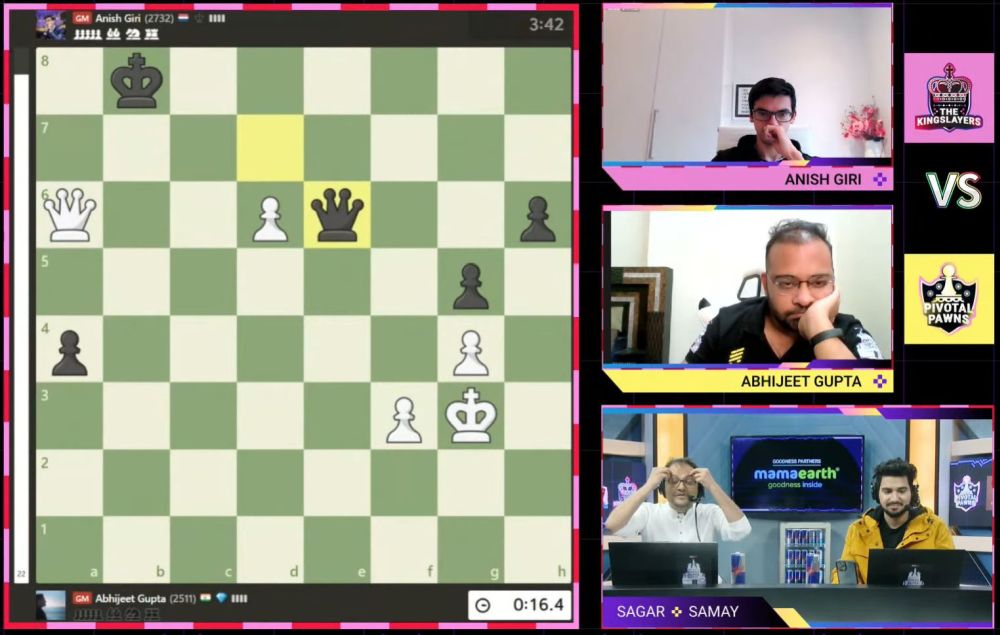 White was presented an opportunity to win the game after 55...Qe6. Abhijeet not expecting the gift and having less than 60 seconds left on the clock, opted for 56.Qb5+ overlooking the winning continuation 56.Qb6+ Ka8 57.Qd8+ Ka7 58.Qe7+ and win. The game eventually ended in a draw.
Gukesh after having a tough day at 3rd Yerevan Open, redeemed himself by scoring a fabulous win against Arjun Kalyan.
Gukesh - Arjun Kalyan
16...g5 was a mistake which Gukesh immediately capitalized 17.Bxh5 gxh5 18.Nf6+ and White has a crushing attack on the kingside.
In the battle of WIMs, Arpita was completely winning against Savitha.
Savitha - Arpita
27...Nxe6 leads to favorable position for Black in all variations. However, Black went for 27...Rxe6 28.dxe6 e3 29.f3 exd2 30.Qxd2 Bxf3 31.Rb2 Be4 32.Qxd6 f3 33.e7 Re8 34.Rf2. Black still could have won it if she took the e7-pawn 34...Rxe7. The game continued 34...Nd3 and White managed to completely eradicate the attack 35.Qe6+ Kg7 36.Qxe4 and White is no longer losing the game. The game eventually ended in a draw.
Final 2: Pivotal Pawns - The Kingslayers: 3.5-2.5
Ding Liren, Zhansaya Abdumalik and Savitha Shri B scored victories for Pivotal Pawns. Nana Dzagnidze and Gukesh were the only two victors for The Kingslayers.
Sethuraman - Abhijeet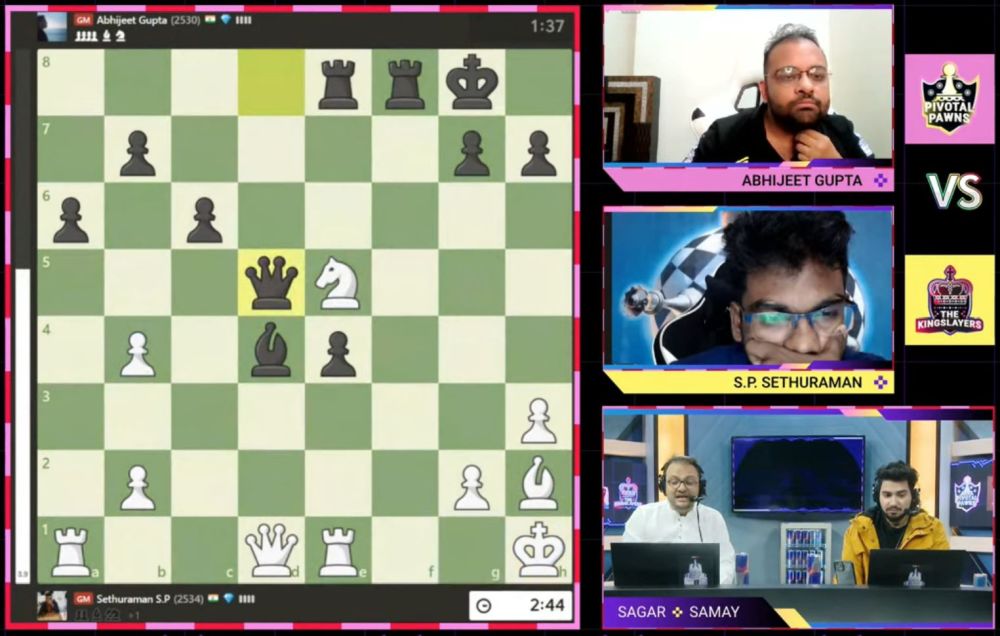 Abhijeet made a mistake of playing 27...Qd5 after sacrificing a piece for two pawns. Instead, 27...Rxe5 28.Bxe5 Bxe5 would have been fine for Black.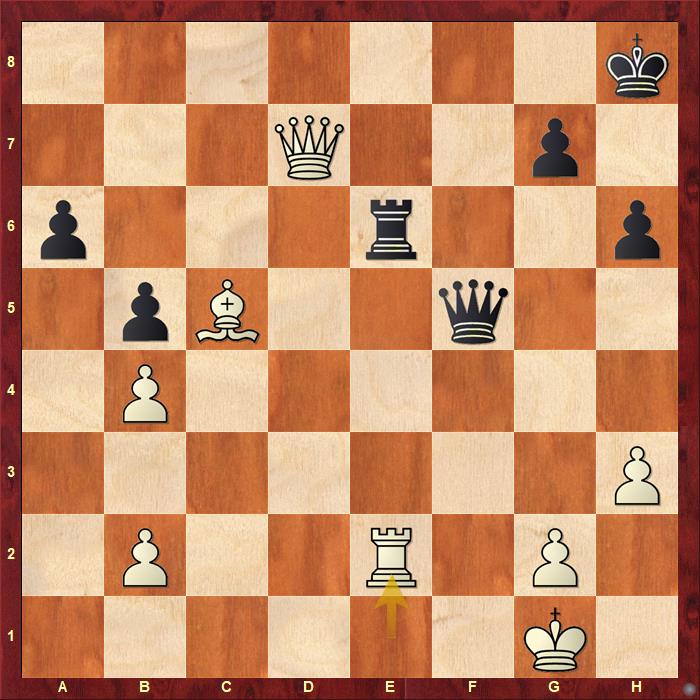 During the final moments of the game, Sethuraman blundered 48.Rxe2 which allowed Abhijeet to escape with a draw 48...Qb1+ 49.Kf2 Qf5+ and there is no escape for White from the perpetual check.
Gukesh scored another fine victory against Arjun Kalyan.
Arjun - Gukesh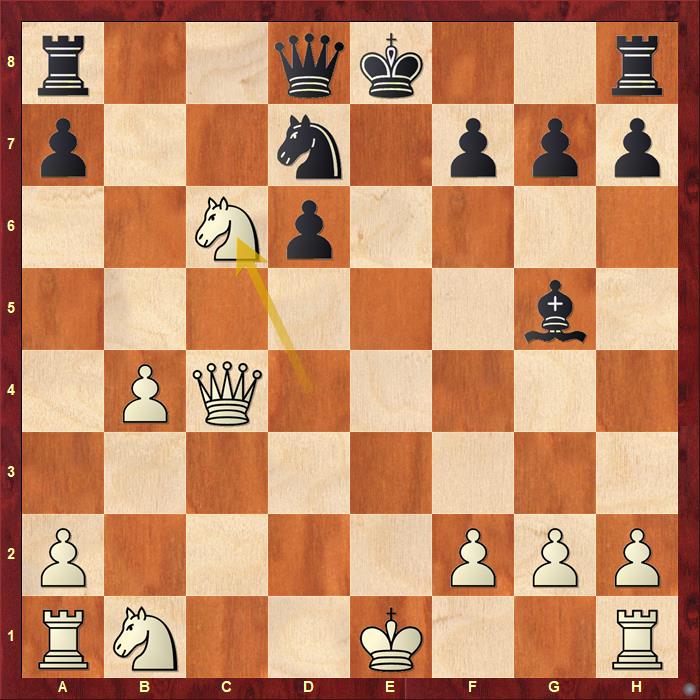 White captured a wrong pawn as his pieces are lacking in development. 16.Nxc6 Qf6 17.Nc3 and now 17...d5 would be devastating for White, however Black opted for 17...Nb6 and went on to win the game eventually.
Arpita played the endgame incorrectly which cost her the game against Savitha.
Since the results got tied in the Finals, it was time for Armageddon. GM Nana Dzagnidze (The Kingslayers) was up against GM Zhansaya Abdumalik (Pivotal Pawns).
Dzagnidze - Abdumalik, Armageddon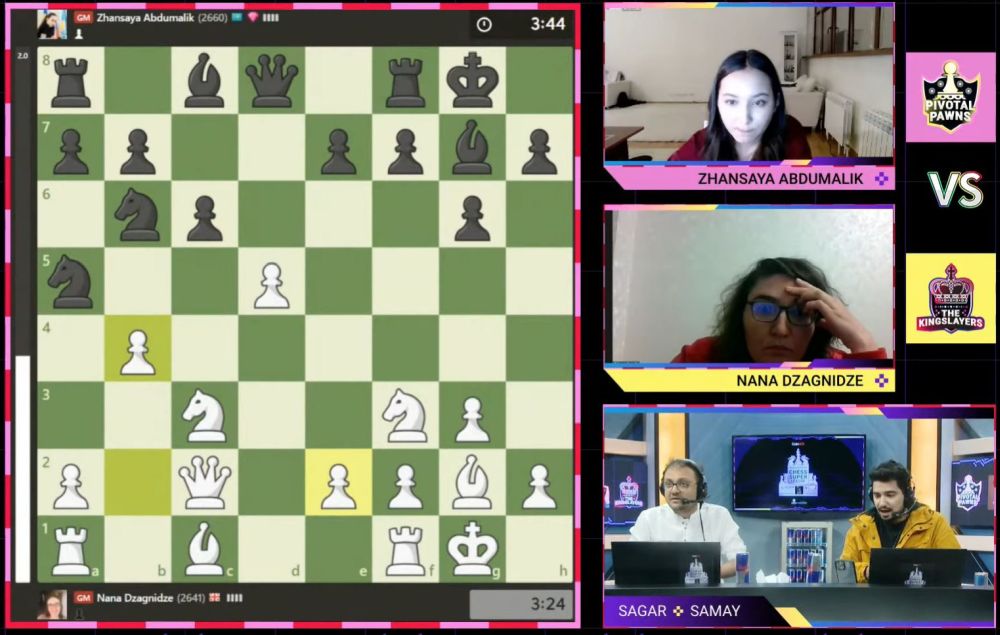 Dzagnidze went wrong early in the opening 11.b4 which cost her two pawns 11...Nxd5 12.Nxd5 cxd5 13.Bb2 Bf5 14.e4 Bxe4. White could not recover for the rest of the game and lost eventually. With this win, Abdumalik secured a victory for her team, Pivotal Pawns at the inaugural edition of CoinDCX Chess Super League.
Special Awards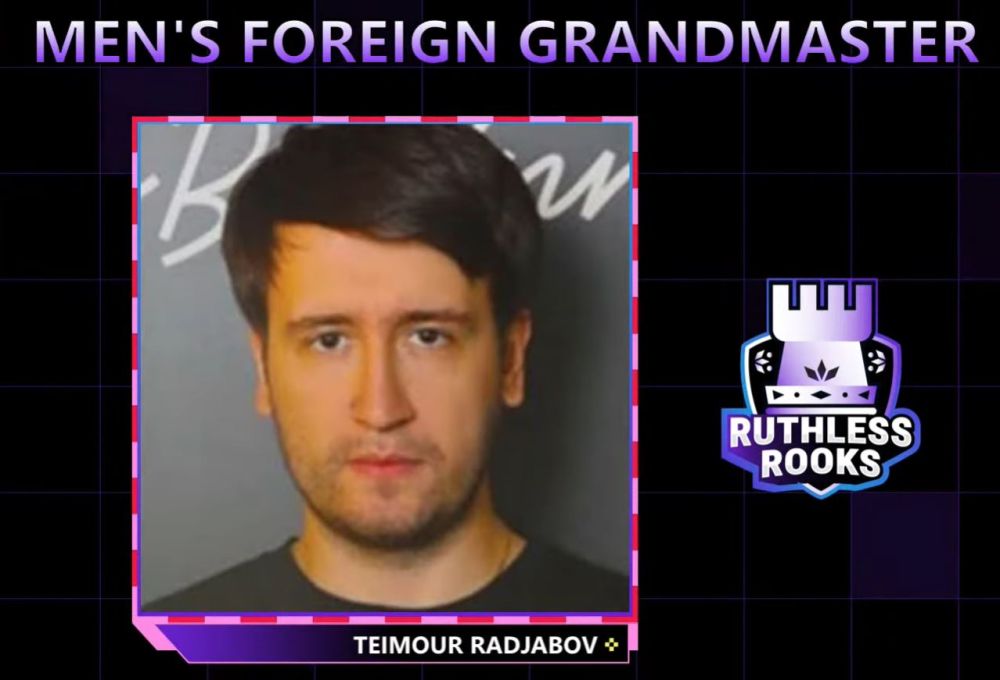 Men's Junior GM - Aryan Chopra (Krazy Knights) 4.0/5 - cash prize ₹50000
Replay Final games
Highlights
Here is an interesting finish of the Finals.
Replay the live stream
Final results
Round 1 on 2021/10/17 at 20-00 IST
No.
Team
Team
Res.
:
Res.
1
The Kingslayers
Pivotal Pawns
3½
:
2½
Round 2 on 2021/10/17 at 21-35 IST
No.
Team
Team
Res.
:
Res.
1
Pivotal Pawns
The Kingslayers
3½
:
2½
Armageddon
Bo.
1
The Kingslayers
Rtg
-
2
Pivotal Pawns
Rtg
0 : 1
1.1
GM
2524
-
GM
2507
0 - 1
Links
---