2nd elllobregat Open R4: Aditya Mittal gains sole lead
IM Aditya Mittal beat GM Helgi Ass Gretarsson (ISL) to take sole lead 4.0/4 at the conclusion of the fourth round of 2nd elllobregat Open 2021. Six players including four Indians are at a half point behind 3.5/4. They are - Arjun Erigaisi, Sethuraman, Visakh N R, Sankalp Gupta, Nodirbek Abdusattorov (UZB) and Nikita Meshkovs (LAT). Aditya will face top seed Abdusattorov, Visakh vs Arjun Erigaisi, Sethuraman vs Nikita Meshkovs and Sankalp will go against the former world champion, Ruslan Ponomariov (UKR) in Round 5 which starts today at 9:30 p.m. IST. Photo: Niklesh Jain
Sayantan Das overcomes Abhimanyu Puranik
Unlike the previous round, four out of top six games ended decisively. IM Sayantan Das scored the biggest victory of the round as he beat GM Abhimanyu Puranik. Untitled Shantanu Bhambure held Chilean GM Rodrigo Vasquez Schroeder.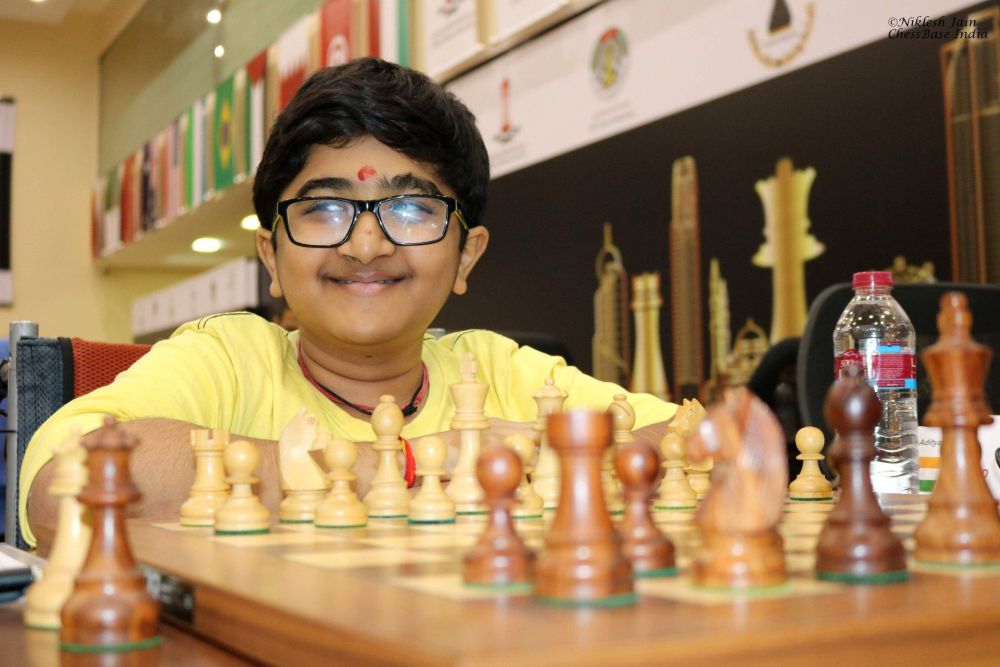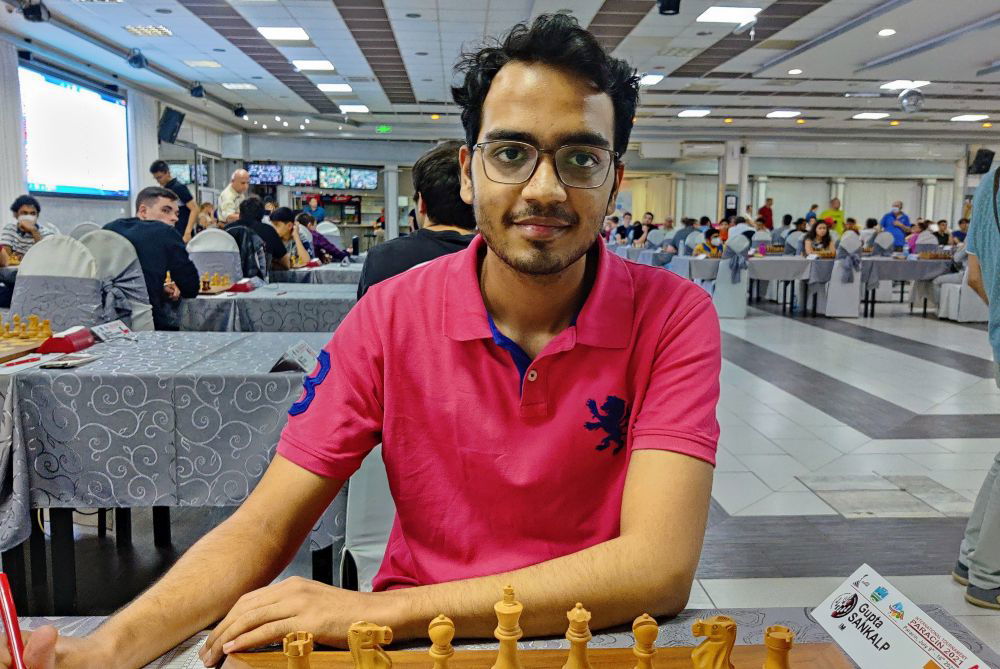 Gretarsson - Aditya Mittal: 0-1
GM Helgi Gretarsson (ISL) decided to give up an exchange to decrease the wrath of IM Aditya Mittal's bishop pair.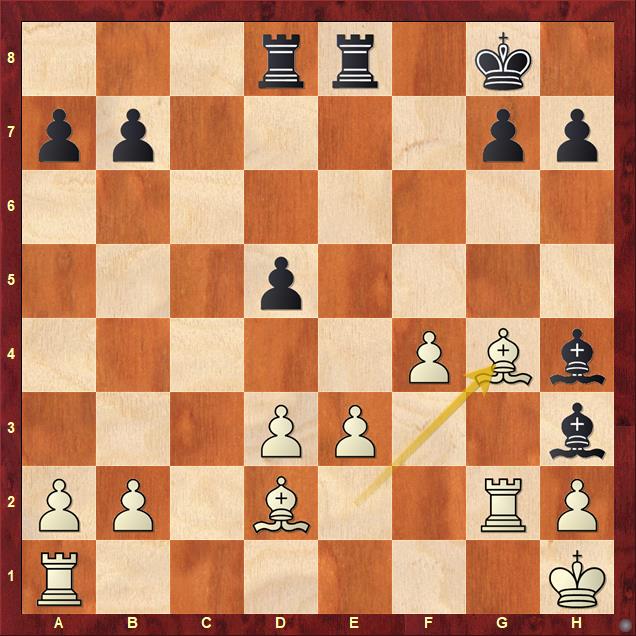 While 25.Bg4 was need of the hour for White, Black took the exchange as there were no better choice and returned it at the right time. 25...Bxg2+ 26.Kxg2 g5 27.f5 Rc8 28.Bd1 Re5 shows Aditya's understanding of active play. The material advantage of being exchange up might not be enough which he figured out easily.
Black has to return the exchange via 32...Rxc3, otherwise the f-pawn will become menacing and may cause serious trouble for Black. 33.bxc3 g4 34.Kh1 Re2 35.Rg1 h5 36.Rg2 Bf2 was a very pretty finish.
White trapped his own rook at g2 and there is no good way to get out of it without suffering a heavy material loss.
Arjun Erigaisi - Julen Luis: 1-0
GM Julen Luis Arizmendi Martinez (ESP) went wrong early in the opening which cost him his castling rights.
11...g5 12.bxc6 gxh4 was probably a better alternative for Black. Anyway 11...Na5 12.Bxe7 Kxe7 caused Black to displace his king. It cost Black valuable time to castle artificially and connect the rooks. White utilized his opportunity and converted it into a win comfortably.
Muradli - Sethuraman: 0-1
To get a glimpse of GM Sethuraman's positional understanding, take a look at the following position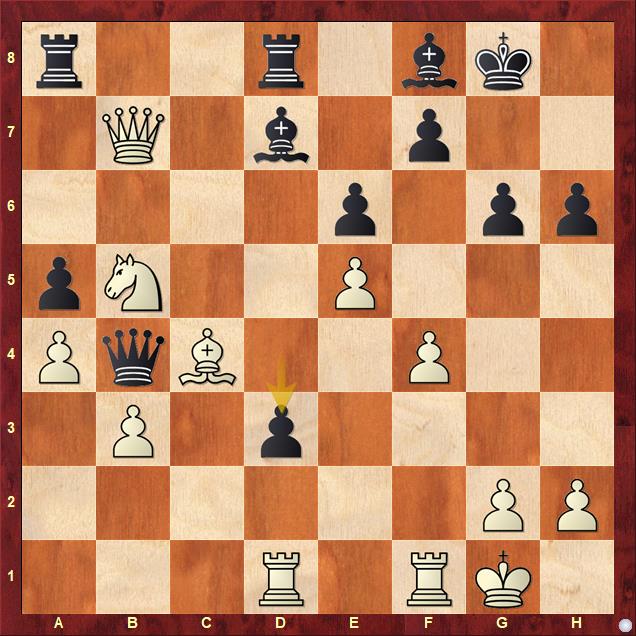 Black sacrifices a pawn to not only open the a7-g1 diagonal but also to clear the d-file. The game rapidly reached into an endgame - 22...d3 23.Rxd3 Qc5+ 24.Nd4 Bxa4 25.Kh1 Rxd4 26.Qxa8 Bxc6 27.Qxc6 Qxc6 28.Rxd4. Sethuraman declined threefold repetition and showed beautiful technique to win with queen and bishop against a double rook and bishop endgame.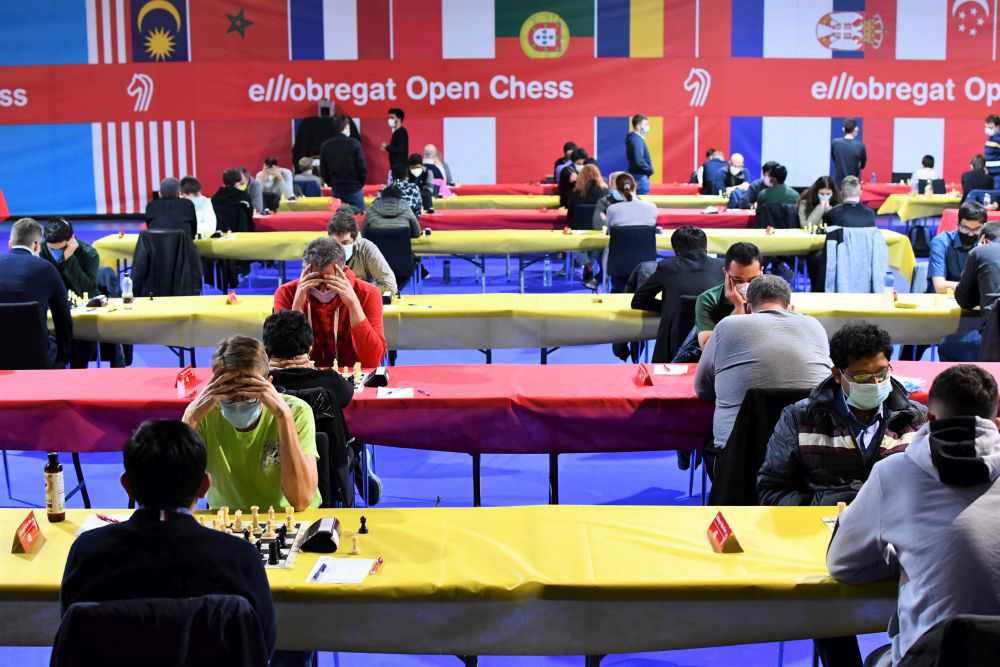 Replay Round 4 games
The tournament is taking place at Hotel Playafels, at Castelldefels, Barcelona in Spain from 30th November to 8th December 2021. Every day game starts at 9:30 p.m. IST, except the last round, which starts at 2:30 p.m. IST. Time control is 90 minutes/40 moves + 30 minutes/end + 30 seconds increment per move starting from move 1.
Round 4 results
Round 5 pairings
Links
---