2nd elllobregat Open R1: Aditya Samant stuns Vitaliy Bernadskiy
FM Aditya Samant scored the biggest upset of the first round as he beat one of the tournament favorite, GM Vitaliy Bernadskiy (UKR) at 2nd elllobregat Open 2021. The 15-year-old boy holds an IM-norm, and he has won two rating tournaments this year, Rapid and Classical in September and November respectively at his home city, Pune. A total of 157 players including 37 GMs, 34 IMs, 3 WGMs and 2 WIMs are taking part from 41 countries across the world. The total prize fund of the event is €25400, the first prize is €10000. Karthikeyan Murali, Arjun Erigaisi, Sethuraman, Visakh N R and Sankalp Gupta made a winning start among Indian GMs.
Prraneeth draws with Iniyan
CM Prraneeth Vuppala who holds an IM-norm drew with GM Iniyan P. The only Indian woman taking part in this event, WIM Isha Sharma also made an impressive start as she drew with IM Bharath Subramaniyam H. Untitled Vaibhav Jayant Raut continues his good form from 53rd Barbera del Valles Open 2021, as he drew with IM IM Claudio Javier Minzer (ARG).
Karthikeyan - Marta: 1-0
GM Karthikeyan Murali executed a beautiful combination against IM Marta Garcia Martin (ESP).
Try to think like Karthikeyan and find the beautiful finish for White after 25...h5.
Cadilhac - Arjun Erigaisi: 0-1
FM Igor Tokuichi Kikuchi Cadilhac (BRA) did not respond correctly to GM Arjun Erigaisi's attack on the kingside.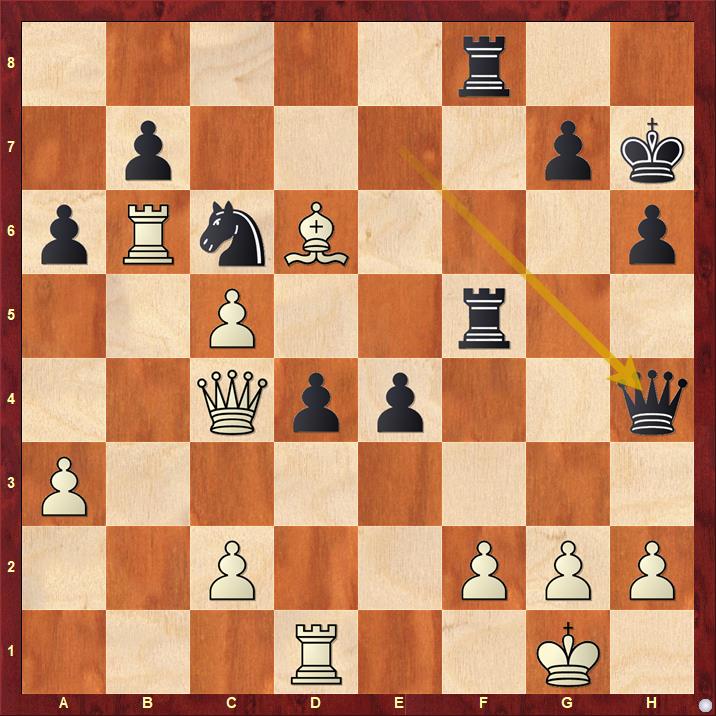 Black has a simple threat of Qxf2+ and exploit White's back-rank weakness, White completely ignored it. 30.Bxf8 Qxf2+ 31.Kh1 Ne5 and White had to resign as the queen does not have any more safe squares where it can also prevent back-rank checkmate threat.
Replay Round 1 games
The tournament is taking place at Hotel Playafels, at Castelldefels, Barcelona in Spain from 30th November to 8th December 2021. Every day game starts at 9:30 p.m. IST, except the last round which starts at 2:30 p.m. IST. Time control is 90 minutes/40 moves + 30 minutes/end + 30 seconds increment per move starting from move 1.
Round 1 results
Round 2 pairings
Links
---