2nd elllobregat Open R2: The Das defence
IMs Arghyadip and Sayantan Das played solid to draw with GMs Karthikeyan Murali and Eduardo Iturrizaga Bonelli (ESP) in the second round of 2nd elllobregat Open 2021. Arghyadip prevented a strong attack, rendering both of them get into a difficult situation to make progress, Sayantan played the queen, knight and many pawns endgame well to force his opponent to go for the perpetual. 24 players are at 100% score of 2.0/2 including five Indians - GMs Arjun Erigaisi, Sethuraman S P, Visakh N R, Sankalp Gupta and IM Aditya Mittal. Round 3 starts today at 9:30 p.m. IST. Photo: Shahid Ahmed
Prraneeth, Manish and Aditya Samant impress
The Indian kids continue their good form. CM Prraneeth Vuppala, IM Manish Anto Cristiano and FM Aditya Samant held GM Jaime Santos Latasa (ESP), GM Rodrigo Vasquez Schroeder (CHI) and IM Nikolozi Kacharava (GEO) respectively. Untitled Vaibhat Jayant Raut made his second consecutive draw against an IM, Lucian-Ioan Filip (ROU).
Arghyadip - Karthikeyan: 0.5-0.5
IM Arghyadip Das played solid against GM Karthikeyan Murali in the Sicilian Pelikan variation.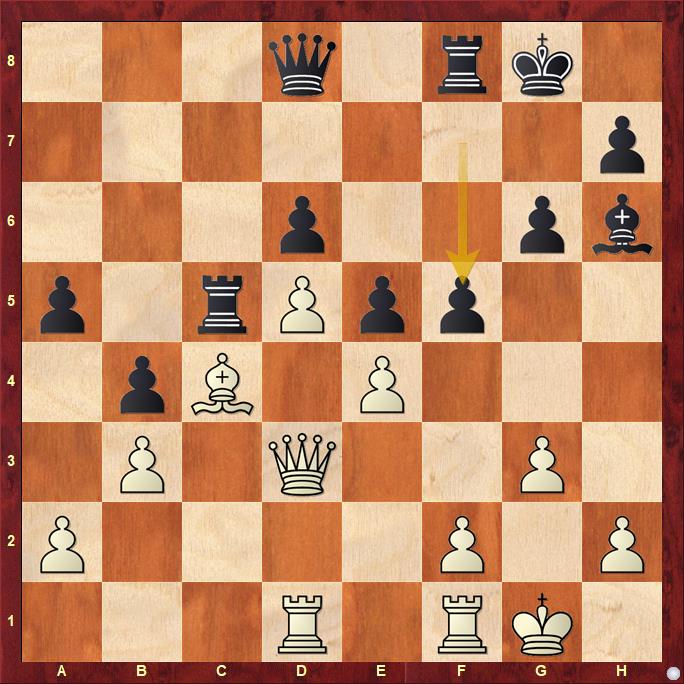 Black wants to break the kingside open via f5-f4. White made sure things don't go out of hand, 29.exf5 gxf5 30.f4 put a stop to that. 30...e4 might give Black a protected passed pawn but it is not easy to make a progress for either side without taking a big risk. Soon both players repeated moves to draw the game.
Arjun Erigaisi - Gerard: 1-0
IM Gerard Ayats Llobera (ESP) made a thematic exchange sacrifice. Later he went for an interesting exchange using tactics against GM Arjun Erigaisi.
White cannot play 30.Qxc3 as Qxd6 puts Black in a very comfortable position due to firm placement of the knight at g3 and White's isolated weak pawns. 30.Kb1 was the only feasible choice for White. Now, Black decided to take the rook at e1. 30...Bxe1 is not the best choice as 30...Qc7 would have allowed Black to fight a bit longer. The game continued 31.Rxc6 bxc6 32.e5
Black's best fighting chance was 32...Bb4. 32...Rxe5 abandoned all hope as 33.Qd8+ Kh8 34.Qf8 Rf5 35.Nd4 and it became just a matter of time for White to convert this into a victory.
Eduardo - Sayantan: 0.5-0.5
The former Venezuela no.1 GM Eduardo Iturrizaga Bonelli who now represents Spain made one last attempt against IM Sayantan Das in an interesting queen, knight and many pawns endgame.
Black has to take on h5 whether you give a check at b2/c2 or not. He decided to take immediately 35...gxh5 and White forced a perpetual 36.Qe8+ Kg7 37.Qe5+ Kg8 and draw was the inevitable result. White could not have taken the d5 or b7 pawn as his own king was much more vulnerable than his opponent's.
Replay Round 2 games
The tournament is taking place at Hotel Playafels, at Castelldefels, Barcelona in Spain from 30th November to 8th December 2021. Every day game starts at 9:30 p.m. IST, except the last round, which starts at 2:30 p.m. IST. Time control is 90 minutes/40 moves + 30 minutes/end + 30 seconds increment per move starting from move 1.
Round 2 results
Round 3 pairings
Links
---