2nd elllobregat Open R3: Visakh, Sankalp and Aditya Mittal in a four-way lead
Seven out of top eight games ended in a draw in Round 3 of 2nd elllobregat Open 2021. GMs Visakh N R, Sankalp Gupta, Helgi Ass Gretarsson (ISL) and IM Aditya Mittal are the only four players at 3.0/3. IM Aditya Mittal scored an impressive win over GM Aydin Suleymanli. One of the latest GM of India, Sankalp Gupta defeated GM Jiri Stocek (CZE). Arjun Erigaisi survived a massive scare against GM Hipolito Asis Gargatagli (ESP). FM Aditya Samant continues his impressive run as he won against IM Bharath Subramaniyam H. Sankalp will go against Visakh and Helgi will face Aditya in Round 4 which starts today at 9:30 p.m. IST. Photo: Niklesh Jain
Aditya Mittal beats Aydin Suleymanli
Only three games ended decisively among the top ten boards, and Black won all three of them. Five games ended decisively out of first 23 boards. IMs Arghyadip Das, Sayantan Das and Sidhant Mohapatra drew with GMs Abhimanyu Puranik, Volodymyr Vetoshko (UKR) and Harsha Bharathakoti.
Hipolito - Arjun Erigaisi: 0.5-0.5
Arjun Erigaisi got into a bit of trouble against GM Hipolito Asis Gargatagli (ESP).
27...Bb3 is what Black needed to play to make sure he does not lose material. Find out why 27...Rd8 is a mistake. Arjun somehow managed to fight back and get into an interesting endgame.
How do you assess this position? The game continued 44.Rxb7 Bxh2 and eventually Black had to give up the bishop for the passed b-pawn. The game ended in a draw as White could not make break Black's fortress of four pawns by a rook.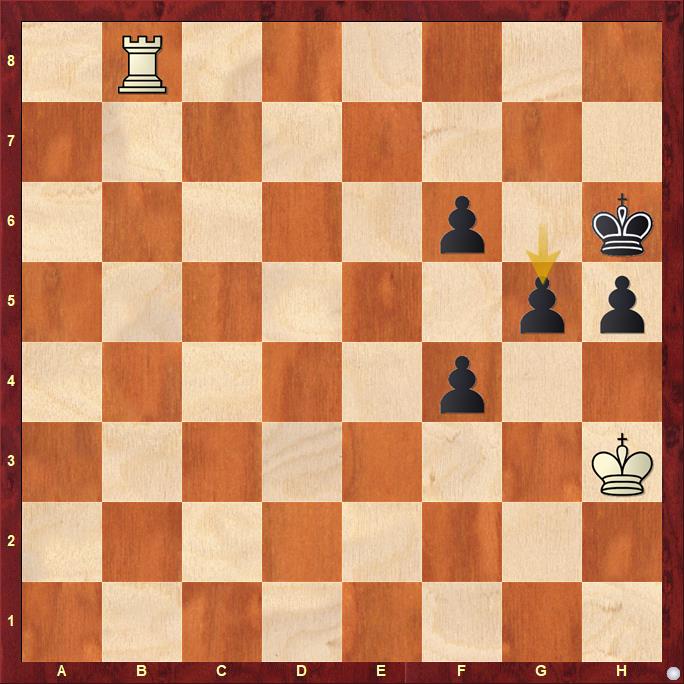 Replay Round 3 games
The tournament is taking place at Hotel Playafels, at Castelldefels, Barcelona in Spain from 30th November to 8th December 2021. Every day game starts at 9:30 p.m. IST, except the last round, which starts at 2:30 p.m. IST. Time control is 90 minutes/40 moves + 30 minutes/end + 30 seconds increment per move starting from move 1.
Round 3 results
Round 4 pairings
Links
---