19th Delhi GM Open R8: Arjun Erigaisi, Harsha and Gukesh in a three-way race
The competition is getting tough and things are heating up fast as the top six boards had only decisive results in the eighth round of 19th Delhi International GM Open 2022. Four out of top five boards ended in 30 moves or less. Arjun Erigaisi, Harsha Bharathakoti and D Gukesh are in the lead 7.0/8. They are closely followed by GM Sethuraman, FM Seyed Kian Poormosavi, IM Neelash Saha and the defending champion GM Abhijeet Gupta. The penultimate round will witness an interesting rematch from the National Senior Championships with the same colors between Gukesh and Arjun Erigaisi. Round 9 starts today at 10:00 a.m. IST. Photo: Aditya Sur Roy
Neelash and Aradhya stun Neuris and Adham
12-year-old Akshay Borgaonkar (1985) registered his fourth consecutive victory of the event against none other than IM Ratnkaran K (2316).
Arjun Erigaisi - Lalit: 1-0
GM Arjun Erigaisi (2660) implemented the trendy 8.h4 instead of the usual main line 8.c4 against GM Lalit Rohit (2558) in the Scotch Game. After 11.h5 Black should have played 11...h6 because having both Ba6 and Nb6 is not recommended in this line which was mentioned by Arjun in the post-match interview.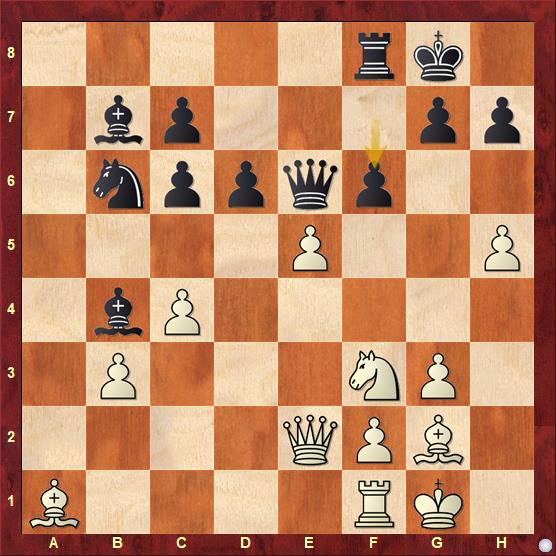 19...f6 completely turned things in White's favor. Not only Black's b7-bishop and the knight are out of play but also White's bishops are absolutely deadly on the long diagonals. 20.Nd4 Qxe5 21.Qd1 Qe7 22.h6 g6 23.Bxc6 and it's over for Black. White won the game in another five moves.
Harsha - Ponkratov: 1-0
If you are familiar with GM Harsha Bharathakoti's (2499) playing style, you would know that he loves to attack. That is exactly what he did against GM Pavel Ponkratov (2641).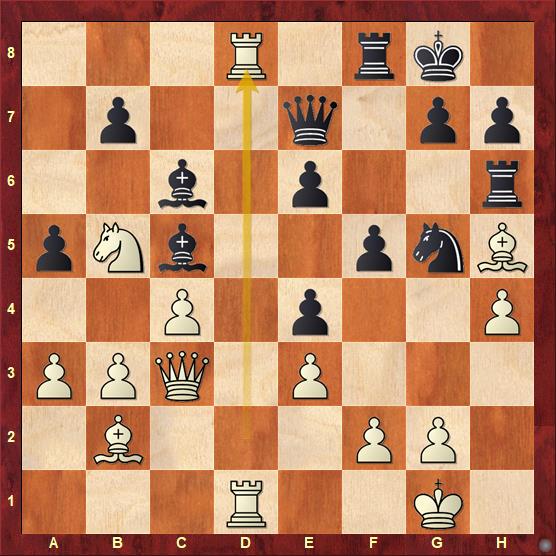 What a beautiful move 26.Rd8 is. The original plan behind 25.Rfd1 was to play this only. 25...Rf8 was not able to prevent it. 26...Rxh5 27.Rxf8+ Kxf8 28.Rd8+ now Black could have passively defended 28...Be8 which would have been actually better than what was played 28...Qxd8 29.Qxg7+ Ke8 30.Nc7+. White got a queen for rook, bishop and knight. Generally it would be considered as worse for the side with the queen. However, here the rook being awkwardly placed allows White to convert his advantage into a win.
Karthik - Gukesh: 0-1
GM D Gukesh (2614) is playing at a whole different level after suffering a loss in the second round. He completed his double hat-trick of wins with a dominant victory over GM Karthik Venkataraman (2485).
22.f3 turns the tide in Black's favor. Try to think like Gukesh and find out the best continuation for Black.
Neelash - Neuris: 1-0
Paraguay no.1 GM Neuris Delgado Ramirez (2622) offered one pawn too many against IM Neelash Saha (2445).
Black had already sacrificed the g7-pawn on the tenth move. Now h5-pawn is up for grabs. Since White has already castled on the kingside and Black's obvious intention is to castle on the other side, it can create a lot of dilemmas whether to take or not. White decided to take it 19.Bxh5. The game continued 19...0-0-0 20.Na4 f5 21.Qc3 Ng6 22.b4 Nf4 23.g3 Bd6 24.Bf3 and the decision turned out to be correct.
Adham - Aradhya: 0-1
IM-elect FM Aradhya Garg (2236) defeated GM Adham Fawzy (EGY, 2490) showing a great understanding in the endgame.
23.g4 is a mistake. Try to find out why. Aradhya figured it out correctly and won the game in another 12 moves.
For more Round 8 photos, please click here.
A total of 298 players including 21 GMs, 26 IMs, 3 WGMs and 6 WIMs are taking part from 13 federations across the world including India. The tournament is organized by Delhi Chess Association from 22nd to 29th March 2022 at Tivoli Grand Resort Hote, New Delhi. The ten-round Swiss league tournament has a time control of 90 minutes + 30 seconds increment from move no.1. Accelerated pairings are used in the first three rounds.
Replay Round 8 games
Round 8 results
Round 9 pairings
---