19th Asian Games 2022 R3-4: Vidit wins two in-a-row, Arjun misses against Tabatabaei
GM Vidit Gujrathi bounced back by winning both of his games convincingly in Round 3 and 4 at 19th Asian Games 2022. He defeated FM Prin Laohawirapap (THA) and GM Tuan Minh Le (VIE). GM Arjun Erigaisi defeated GM Ngoc Truong Son Nguyen (VIE) in the third round. However, he missed a great opportunity to beat GM M Amin Tabatabaei (IRI) in Round 4. GM Harika Dronavalli and GM Koneru Humpy both suffered losses against the World no.1 among women, GM Yifan Hou (CHN). Humpy drew against GM Jiner Zhu (CHN) in Round 3. Harika drew aganst WGM Nilufar Yakubbaeva (UZB) in Round 4. Round 5, 6 and 7 starts today from 3, 5 and 7 p.m. local time, 12:30, 2:30 and 4:30 p.m. IST. Photos: IA Malith Akalanka
A tough day for the Indian women
Round 5 pairings are: Men - GM Vidit Gujrathi vs GM Parham Maghsoodloo (IRI) and GM Arjun Erigaisi vs GM Javokhir Sindarov (UZB). Women - WGM Nilufar Yakubbaeva (UZB) vs GM Koneru Humpy and WGM Thi Kim Phung Vo (VIE) vs GM Harika Dronavalli.
Arjun - Ngoc Truong Son, Round 3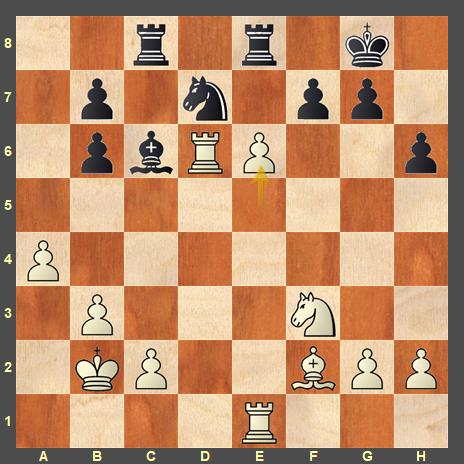 GM Arjun Erigaisi (2675) had a positional advantage against GM Ngoc Truong Son Nguyen (VIE, 2575). 27.e6 sealed it for White. 27...Rxe6 28.Rexe6 fxe6 29.Nd4 White is not in a hurry to recapture the e6-pawn. He first forces the exchange of bishop with his knight to increase his advantage.
Vidit - Prin
GM Arjun Erigaisi (2675) got a pleasant position out of the opening against IM Paulo Bersamina (PHI, 2351). 19...Qc7 20.Bxh3 Bxh3 21.Rxh3 0-0-0 22.Nxc5 Ne5 23.Nxe5 Qxe5 24.d4 Qxc5 25.dxc5 Rxd2 26.Kxd2 and White converted his advantage smoothly into a full point.
Tabatabaei - Arjun, Round 4
Black has a substantial advantage in the above position. One of the definitive ways for Black to go for a win was 36...Ne3 37.Ne5+ Kh7 38.Nxc6 Rxd2+ 39.Qxd2 Nxf1+ which was not easy to find. However, the game continued 36...Nxd2 37.Nxd2 gxf6 38.Qg4+ Kh7 and soon Black returned the exchange in panic, the game ended in a draw.
Tuan Minh - Vidit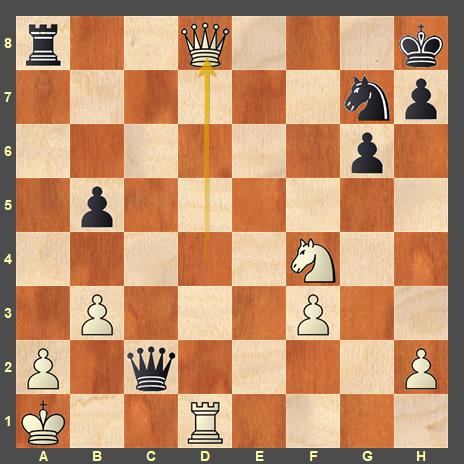 GM Tuan Minh Le (VIE, 2497) needed to find 41.a4 Qxb3 42.Nxg6+ to save the day with a computer-like precision. However, he opted 41.Qd8+? Rxd8 42.Rxd8+ Ne8 43.Rxe8+ Kg7 44.Ne2 b4 and GM Vidit Gujrathi (2694) went on to win the game.
Replay Live Commentary
Replay Men Round 3-4 games
Replay Women Round 3-4 games
Round 4 Men's results
Standings after Round 4
Round 5 pairings
Round 4 Women's results
Standings after Round 4
Round 5 pairings
Links
19th Asian Games 2022 Official site
Asian Games: facebook, twitter and instagram
---