13-year-old Aditya Mittal analyzes an AlphaZero inspired opening trend from Candidates 2020
The Candidates 2020 came to an abrupt halt due to the growing COVID-19 pandemic worldwide. But despite all the tension, the first seven rounds didn't cease to deliver the usual high-quality, cutting-edge chess that is expected of such mega-events. In this article, the 13-year-old IM Aditya Mittal, delves into one of the curious AlphaZero inspired opening trends that recurred in several of the games in the tournament. Aditya is one of the most promising up-and-coming talents of our country. Read this article to learn how he critically investigates these top-level games to enhance his own understanding and knowledge.
Alpha Zero at the Candidates 2020
By Aditya Mittal
Before the first rest day at the Candidates 2020, there were glimpses of how AlphaZero has revolutionized the chess world - Anish Giri and Fabiano Caruana in rounds 1 and 3 respectively showed some brilliant preparation based on sacrificing pawns for long term compensation, a strategy that has been used by AlphaZero several times before. During rounds 3-6, there were more proofs of how the silicon beast has taken the world by storm, although this time it was in a different way. Caruana, Nepomniachtchi, Ding, and Giri all used AlphaZero's now famous idea of tossing the h-pawn down the board. Of course, this ambitious way of playing has been adopted by many players in the past, but there has certainly been a surge recently, with the main exponent being the World Champion Magnus Carlsen himself.
Here's how it goes: In a seemingly innocuous position one player suddenly plays h4-h5 (or h5-h4 in Black's case) with the idea of not going for an attack down the h-file but instead closing it with h6! (h3!) thereby causing a lot of discomfort in the opponent's camp. There will be back rank problems, the fianchetto bishop won't find a safe square, and some weaknesses will be created on the kingside. The downside, of course, is that the pawn might simply be too weak and captured at some point, or the whole idea might be too slow, or perhaps the g4 (g5) square might become weak.
Fabiano Caruana - Ian Nepomniachtchi; Round 4
In this typical Grunfeld position Caruana went for 16.h4!. A fashionable trend, not exactly in this particular position, but in such type of structures. However, it seems like it gave Black the opportunity to exchange both rooks and simplify the position. But as the game shows, White has many ideas to fight for an advantage. After 16...Rxc1 17.Rxc1 Rc8 18.h5 Rxc1 19.Qxc1 Qc8 the following position was reached.
And Fabi played - yes, you guessed it - 20.h6! Bf8 21.d5! even allowing the exchange of queens. What then was the point of playing the pawn to h6 if we are not going to try and exploit the back rank? What are the chances of White getting an advantage in such a simplified position?
Well, of course there are chances. A closer look reveals that White's pieces are well coordinated in this position but the same cannot be said for Black. For Black it's much more difficult to move his pawn majority on the queenside, and the h6 pawn acts as a thorn in his camp, making it much more difficult for Black's king to stride towards the center as the h7 pawn can be weak. Black also has his ideas, but White should be slightly better.
Nepomniachtchi instead went for 21...e6, and after 22.Nc3 Nc4 23.Bxc4 Qxc4 24.Qd2 White had some definite advantage which only grew bigger as Black started making some mistakes. However, in the end, Caruana went wrong and the game petered out into a draw.
Ding Liren- Anish Giri; Round 4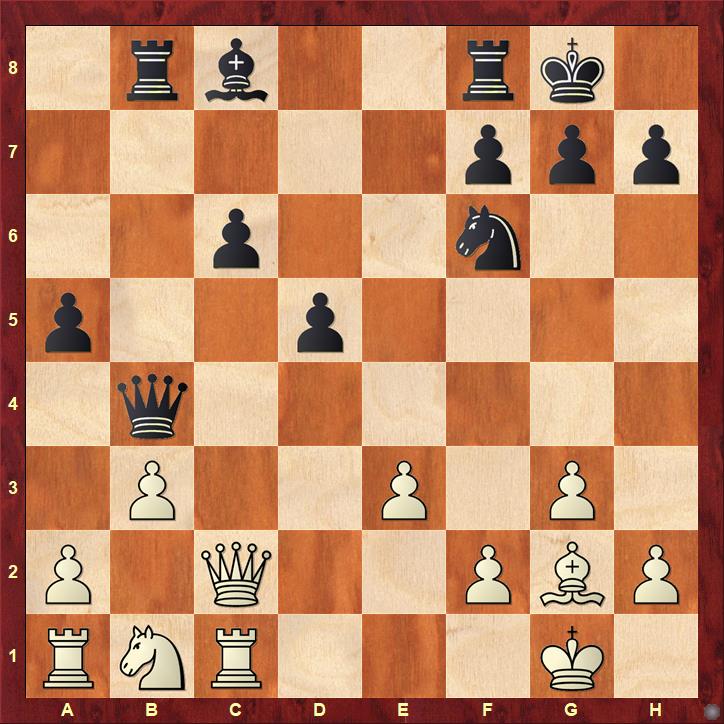 In the above position Giri went for 15...h5! Correctly understanding that White is statically better and Black should try to get counter play before White completes his development. 16.Qxc6?! is now too optimistic; after 16...Bf5! followed by Rfc8 Black has the initiative. Ding went for 16.Nc3 h4 17.Ne2 Bd7 18.Nf4. If 18.Nd4, Black can go 18...h3! 19.Bf3 Rfc8 with good play. In the game there followed 18...hxg3 19.hxg3 Rfc8.
Black has almost equalized completely. Black couldn't play the pawn to h3 but the purpose is served; White's knight on f4 is not very well placed and after something like 20.Nd3 Qd6 21.Nc5 Bg4, Black's bishop finds a good square. Yes, White's knight on c5 looks very strong but Black has enough counterplay. In the game Anish drew without much problems.
Ian Nepomniachtchi- Wang Hao; Round 5
The position seems more or less equal; equal material, and both players' pawn structure seem to be good. It is instructive to see how Nepomniachtchi manages to win this game with some energetic, powerful moves. 27.h6! White creates a weakness in Black's camp. 27...g6 28.c4! And now from the other side! Objectively Black is fine, but he needs to play accurately to maintain the balance. 28...dxc4 29.bxc4. (If 29...Nxc4? White wins after 30...Qxc4 31.Qh2!) At this moment using prophylactic thinking Black can find 29...Nf7! keeping an eye on the h6 pawn! And if 30.c5 (30.Qh2 then 30...Qd6 is the point) 30...Qd7 31.Qh2 Qd8, I don't see how to make progress with White.
Wang, however, went wrong with 29...Kg8?! and after 30.Qh2! he was in trouble. Next came the critical 30...Kf7 31.c5 Nb5 32.Qb8 and the strength of the h6 pawn started to show.
The concrete way for Black to equalize here is 32...Nxd4!? 33.Qxb7 Qe7 34.Qxa6 Qe4! and Black has big counterplay. But to find as well as evaluate this correctly isn't very easy, and the more human way is 32...Qe7! 33.Qh8 Ke6 and here Black has the escape square d7 for his king, and the position is unclear.
In the game 32...Qd7? was played and Nepo accurately took his chance with 33.Qh8 Ke6 34.f4! and White had a decisive attack! Just the previous round Nepo had to face Caruana's unpleasant pawn on h6 and here he's already using the same idea.. these guys are quick to learn from their mistakes! You can see how White finished off things in the full game presented below.
Ian Nepomniachtchi-Ding Liren; Round 6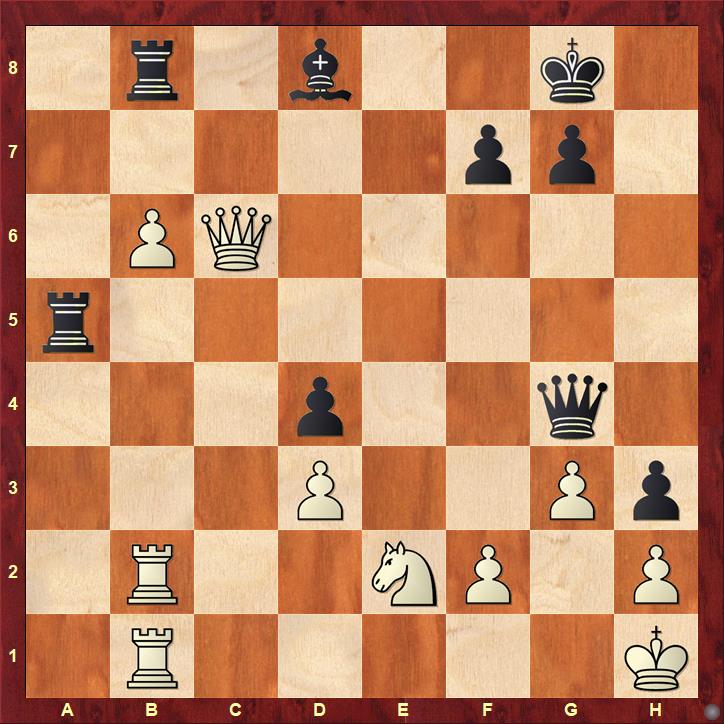 And finally, the most amazing position that could have occurred in round 6. Ding has pushed his pawn to h3, clearly causing some problems in White's camp. However, it seems White is well past any danger - his queen controls the long diagonal, the rooks guard the 1st and 2nd ranks, and he has a passed pawn ready to wreak havoc. In the game Ding went wrong with 33...Rc5? and after 34.Qe8 Kh7 35.Ng1 White was winning.
So here is a challenge for you all: Can you find how Ding could have saved the game in the above position? Share your thoughts in the comments section below!
About the author
It wouldn't be wrong to call Aditya Mittal the bravest talent of the country. In 2017, the youngster encountered an accident which made him dependent on a wheelchair. But absolutely nothing came in between Aditya and his will to succeed. The youngster powered on, worked hard on chess, and in 2018 became one of the youngest IMs of the country at the age of 12. You can read more about Aditya's inspirational journey here.
---