Esipenko beats Carlsen, Firouzja leads Tata Steel Masters 2021
The 83rd edition of Tata Steel Masters is having the presence of five debutants. Russian prodigy 18-year-old Andrey Esipenko made the most out of the opportunity as he became the first teenager to beat world champion Magnus Carlsen in his very first Classical encounter. This was certainly the best day of his life as described by him. Firouzja continues to climb the ranks as he beat Harikrishna to take sole lead with 5.5/8. Giri, Esipenko, Jordan Van Foreest and Caruana are at shared second spot with 5.0/8. Photo: Alina l'Ami and Jurriaan Hoefsmit/Tata Steel Chess Tournament 2021
Firouzja takes sole lead
Russian teenager Andrey Esipenko did in his first attempt what a lot of people will take almost a lifetime to achieve - beat the world champion Magnus Carlsen in his very first Classical encounter. Esipenko described it to be his best day of his budding life. Meanwhile, Firouzja beat Harikrishna to take sole lead with 5.5/8, heading into the second rest day of the tournament. Carlsen is now 1.5 points behind the leader.
Esipenko - Carlsen 1-0
18-year-old Esipenko beating Carlsen in his first attempt is a record which very few can claim. "I think it's one of the best day in my life. Yes I feel very great and I have nothing to say." - Esipenko on how it felt beating the world champion.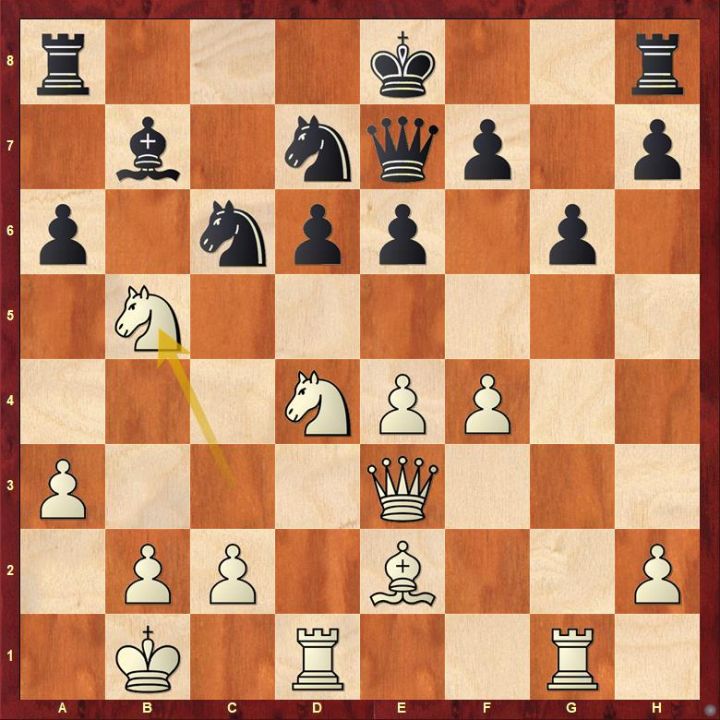 17.Ncxb5 is a thematic sacrifice in the Sicilian Defence. The Russian teenager felt that he can do something in the game after sacrificing his knight.
Esipenko recovered the piece quite easily and after 19.Qc3 0-0 20.Qxc6, white arrived at a completely winning position. Rest was just a matter of technique and it is evident that Esipenko would not let go of this brilliant opportunity.
However, Carlsen expressed his disappointment via a tweet about Covid-19 test before the game.
Harikrishna - Firouzja 0-1
The game started pretty wild where Harikrishna castled short in a position which the computer might say to be equal but in reality it's very difficult to play that position with white pieces.
Make no mistake 19.0-0 is not an incorrect move by any means, in fact it is the right move. It is just that the resultant position is not pleasant for white, it has the things-can-go-wrong-anytime vibe and it did eventually.
The move 37.Nf4 is a mistake as black gets to activate his bishops with 37...d3. Things could have taken a whole different turn if white had played 37.Rh2 instead.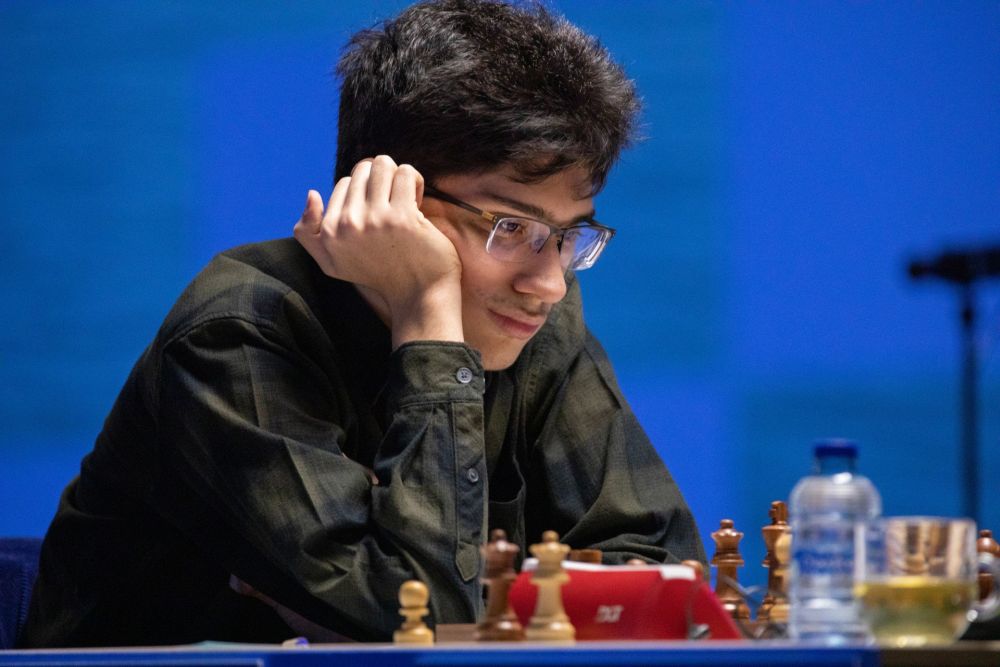 Vachier-Lagrave - Jordan Van Foreest 0.5-0.5
Vachier-Lagrave had a relatively quiet draw in just 32 moves against Jordan Van Foreest. The Dutch no.2 moves to shared second spot with 5.0/8
Caruana - Giri 0.5-0.5
Caruana made a solid draw with Giri. They both are at 5.0/8 now.
Caruana in the post-match interview said that he thought he should have played 34.Qf6 instead of 34.Qg8+ but that wouldn't have changed the outcome either, it would also have led to a draw.
Grandelius - Wojtaszek 0.5-0.5
Grandelius made a solid draw with Wojtaszek.
Replay all games from Round 8
Round 8 results
Standings after Round 8
Schedule
Starting from Saturday 16th January, all round starts at 6:30 p.m. IST, only Sunday 31st January, the final round will start at 5:30 p.m. IST. Rest days are - 20th, 25th and 28th January.
Time Control
100 Minutes for 40 moves, followed by 50 minutes for 20 moves, then 15 minutes for the remaining moves with 30 seconds cumulative increment for each move starting from the first move.
Links
Tata Steel Chess official site
---