Sunway Sitges Open R7: Korobov is back at the top
Top two boards ending up in hard fought draws allowed the defending champion and top seed of the tournament Anton Korobov to catch up with the leaders with 5.5/7. Korobov along with four overnight leaders Jaime, Cheparinov, Niemann and Moussard are now joined by Checa, Fier and Nevednichy at the top spot with an eight-way lead. With three rounds to go, the tournament is still wide open, anyone can win. IM Leon salvaged a draw against FM Marc Sancho, Souhardo beat Alex Morales and Shubham drew with Antonio Sole in Round 7. Round 8 will start tonight from 7:30 p.m. IST. Photo: Lennart Ootes / Sunway Chess Open
Eight-way lead
All four leaders GM Jaimes Santos Latasa, GM Ivan Cheparinov, IM Hans Niemann and GM Jules Moussard drew their respective games. Thus allowing GM Anton Korobov, GM Nicolas Checa, GM Alexandr Fier and GM Vladislav Nevednichy to join them at the top of the leaders table with 5.5/7. IM Leon Mendonca faced a stiff competition in the form of FM Marc Carbonell Sancho. He managed to salvage a draw from a completely lost position. Souhardo Basak beat Alex Catarineu Morales and Shubham Bandikatte drew with Antonio Madrid Sole to move to 5.0/7 in Group B.
Korobov - Martinez: 1-0
The defending champion and the top seed of the tournament Anton Korobov defeated Josep Manuel Lopez Martinez to get back in the lead.
Korobov - Martinez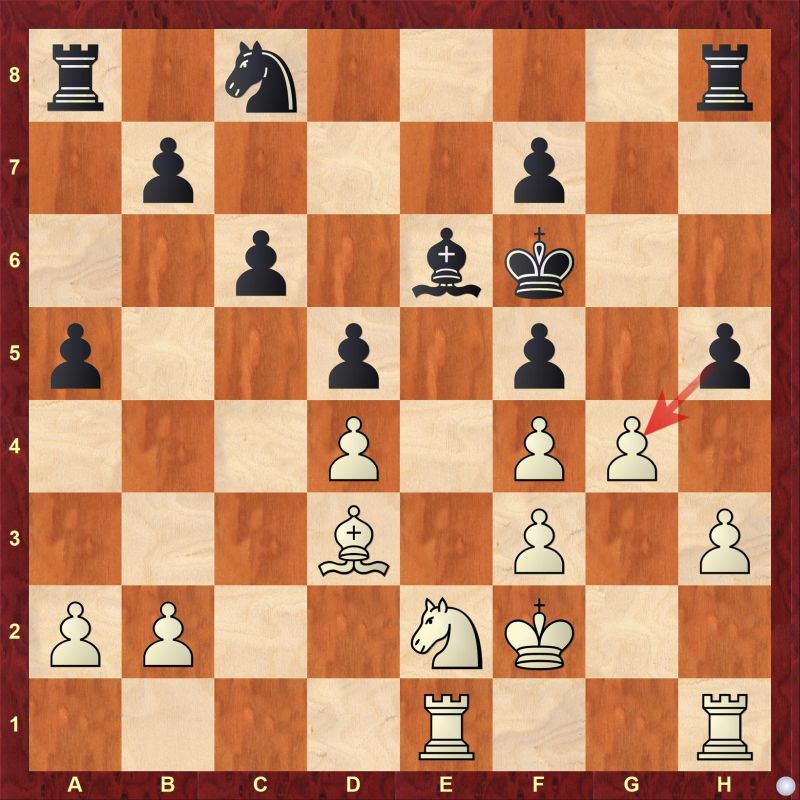 What is the best way for white to continue after 20...h5 ?
Checa - Grigoryan: 1-0
GM Nicolas of USA won against GM Karen Grigoryan of Armenia in just 29 moves to join the eight-way lead.
Checa - Grigoryan
22...Rg4 is a blunder. Find out why.
Carbonell - Leon: 0.5-0.5
Leon was in great trouble for the better part of the game. However he put up a great fight against Marc Carbonell Sancho and managed to salvage a draw.
Carbonell - Leon
Find out the best continuation for white after 28...Kh8
Photo Gallery
Replay Round 7 games
Round 7 results
Prizes
Total Prize fund - €27155. For the entire prize details, click here.
Schedule
13th - 20th December - 9:00 p.m. IST
18th December - Rest day
21st and 22nd December - 7:30 p.m. IST
23rd December - 1:30 p.m. IST
Links
---