Sunway Sitges Open R4: Nino Batsiashvili beats Karen Grigoryan
Eleven players share the lead with 3.5 points at the conclusion of Round 4 in VII Sunway Sitges Open. All top three boards ended up in draws in Round 4. Although GM Nicholas Checa was winning against GM Jules Moussard for the better part of the game, but he could not convert it. GM Nino Batsiashvili scored a fantastic win against GM Karen Grigoryan. IM Leon Mendonca was held to a draw by FM Mahel Boyer and Souhardo Basak lost to IM Hans Niemann. Leon will face veteran GM Oleg Romanishin and Souhardo will go against Xavier Serrano Aspa in Round 5 starting tonight from 9 p.m. IST. Photo: Lennart Ootes / Sunway Chess Open
Top three boards end in draws
Defending champion Korobov suffered a loss against GM Hipolito Asis Gargatagli. Georgian GM Nino Batsiashvili after delivering a Masterclass defeated Armenian GM Karen Grigoryan. IM Leon Mendonca was held to a draw by FM Mahel Boyer and Souhardo Basak lost to IM Hans Niemann. Shubham Bandikatte beat second seed Abderezzak Slimani and he is now at 3.5/4 in Group B.
Korobov suffers a loss
After escaping from the jaws of defeat in Round 2 and salvaging a draw in Round 3, the defending champion Korobov got outplayed by Hipolito Asis Gargatagli.
Hipolito - Korobov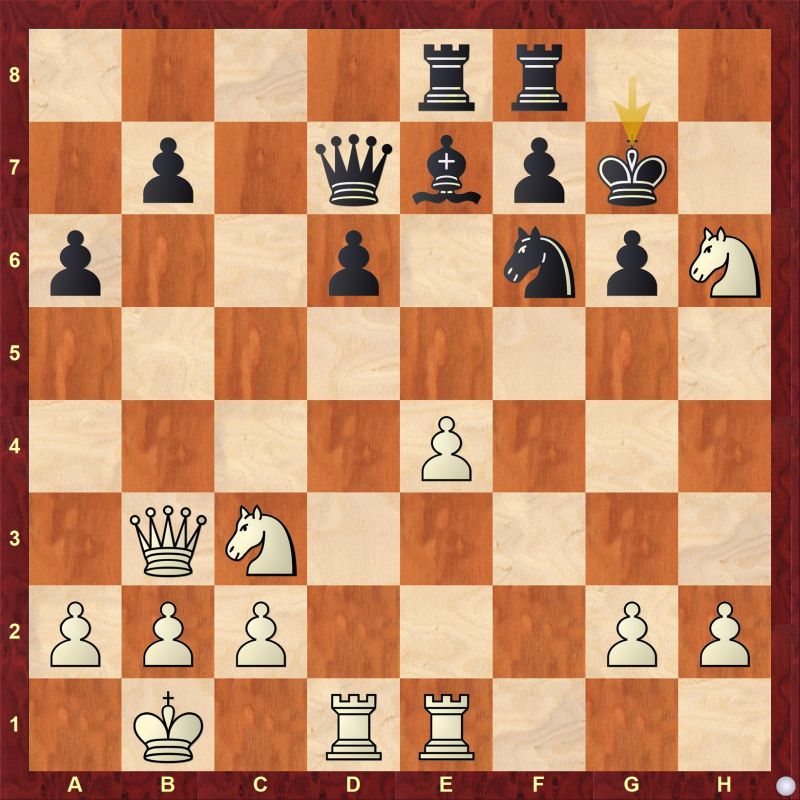 Find out the best continuation for white after 18...Kg7
Nino beats Karen
Nino Batsiashvili got an advantage early in the opening against Karen Grigoryan.
Batsiashvili - Grigoryan
14...b5 definitely looks bad for black. What is the correct continuation for white?
Boyer held Leon
Mahel Boyer played absolutely solid and gave Leon no chance which resulted in a draw.
Niemann beats Souhardo
Souhardo played a bit inaccurately in the middle game, however he still managed to get a seemingly equal endgame, until he made a strange backward move.
Niemann - Souhardo
Instead of 33...Ne8, black should have played a bit more actively with 33...Nd5.
Photo Gallery
Replay Round 4 games
Round 4 results
Prizes
Total Prize fund - €27155. For the entire prize details, click here.
Schedule
13th - 22nd December - 9:00 p.m. IST
23rd December - 2:00 p.m. IST
Links
---