Sunway Sitges Open R3: Korobov concedes a draw
Top seed Anton Korobov was held to a draw by Spanish GM Marc Narciso Dublan. Defending champion Korobov had an extra pawn but he couldn't keep it and Dublan managed to find a perpetual check to make a draw. Only six players are at 100% score at the conclusion of Round 3. Leon played the endgame brilliantly to beat Victor Alvarez and Souhardo held IM Christophe Sochacki to a draw, although he had a winning opportunity. Leon will face FM Mahel Boyer and Souhardo will go against IM Hans Moke Niemann in Round 4 starting tonight from 9 p.m. IST. Photo: Lennart Ootes / Sunway Chess Open
Dublan holds the top seed
Korobov's woes continued as GM Marc Narciso Dublan held the newly crowned Ukraine champion, to a draw. The defending champion had an advantage but it evaporated as he made an inaccuracy and the Spanish GM made a draw eventually by the virtue of a perpetual check. IM Leon Mendonca Luke played the endgame brilliantly against Victor Alvarez Albiol and scored a full point. Untitled Souhardo Basak continues his good form, although this time he missed a win in the endgame, still managed to make a draw against IM Christophe Sochacki. Shubham Bandikatte beat sixth seed Joan Vallbona Domingo to move to 2.5/3 in Group B.
Korobov managed to gain a pawn which gave him decisive advantage. However, he could not maintain it and Dublan equalized the position without any difficulty.
Korobov - Dublan
Find out why 20...Ndf6 is not the correct move for black.
A missed opportunity
Untitled Souhardo Basak held IM Christophe Sochacki to a draw. Although Souhardo had a winning position in the endgame.
Souhardo - Sochacki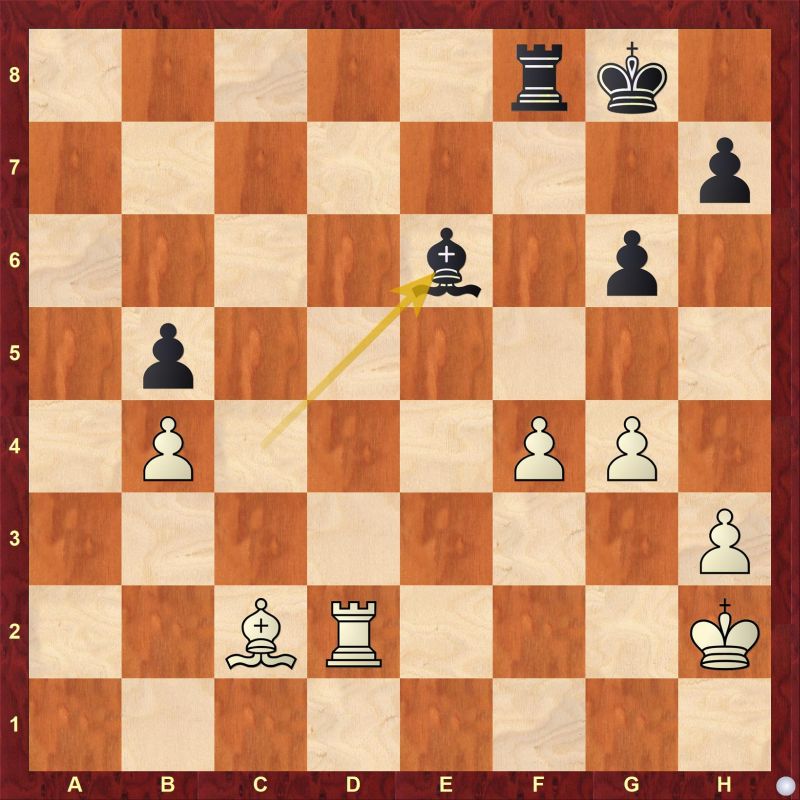 White has a decisive advantage after 38...Bxe6. Find out the best continuation for white.
Leon plays the endgame brilliantly
Leon's opponent Alvarez made a big positional mistake in the seemingly equal Rook and Opposite Color Bishop endgame.
Leon - Alvarez
44.Kh3 is a mistake. Find out why and what white should have done instead.
Replay Round 3 games
Round 3 results
Prizes
Total Prize fund - €27155. For the entire prize details, click here.
Schedule
13th - 22nd December - 9:00 p.m. IST
23rd December - 2:00 p.m. IST
Links
---