Sunway Sitges Open R6: Cheparinov, Moussard, Latasa and Niemann in a four-way lead
Jules Moussard beat overnight leader Vojtech Plat to join the four-way lead along with Ivan Cheparinov, Jaime Santos Latasa and Hans Niemann with 5.0/6 at the conclusion of the sixth round in VII Sunway Sitges International Open. Leon beat compatriot Souhardo to take his score to 4.0/6. He will now face FM Marc Carbonell Sancho in the seventh round. GM-elect IM Hans Niemann wins the second night of blitz tournament. Shubham Bandikatte wins his sixth round game and moves to 4.5/6. Round 7 will start tonight from 9 p.m. IST. Photo: Lennart Ootes / Sunway Chess Open
Korobov gets close
GM Jules Moussard, GM Ivan Cheparinov, GM Jaime Santos Latasa and IM Hans Niemann join the four-way lead with 5.0/6 at the end of sixth round. Top seed and defending champion Anton Korobov wins again and gets closer to the leaders with 4.5/6. Leon Mendonca beats compatriot Souhardo Basak to move to 4.0/6 and Shubham Bandikatte also scores a win to take his score to 4.5/6 in Group B.
Moussard - Plat: 1-0
Overnight sole leader Vojtech Plat went wrong early in the middle game.
Moussard - Plat
Black should have retreated his knight to b6. 14...Na5 lands up black in more trouble.
20...Nxd4 is a game losing blunder. Find out why and what black should have played instead.
Leon - Souhardo: 1-0
Souhardo made a positional inaccuracy in an already difficult position, Leon capitalized on that opportunity and converted it into a win with ease.
Leon - Souhardo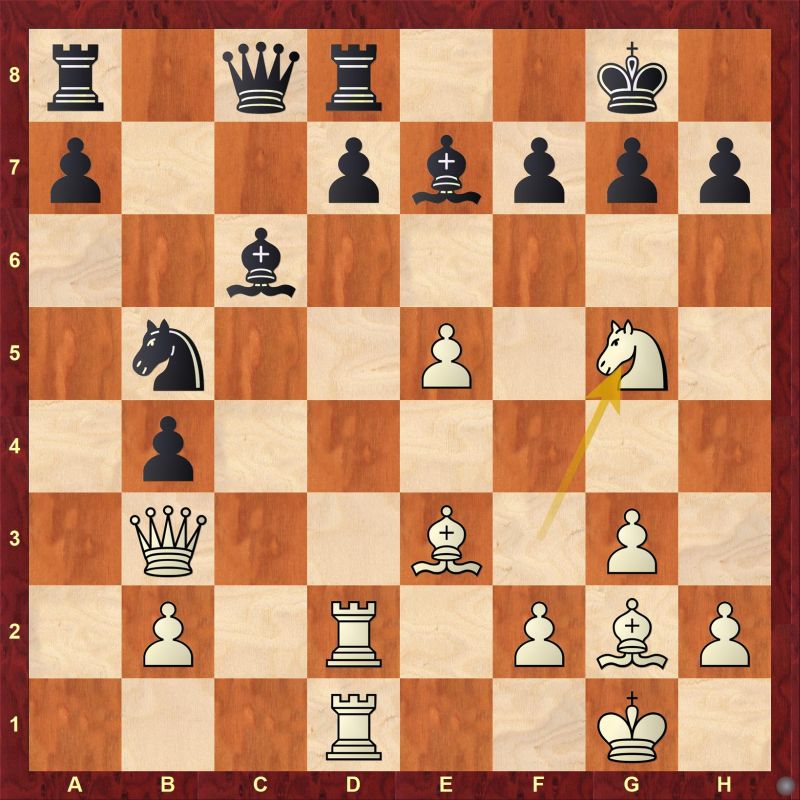 22.Ng5 makes the obvious threat of attacking the f7-pawn. How should black defend it?
Photo Gallery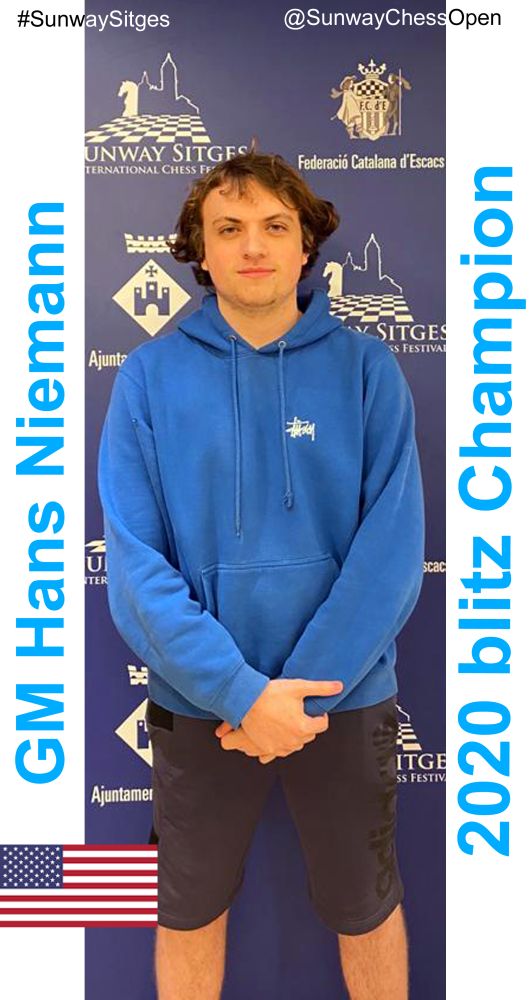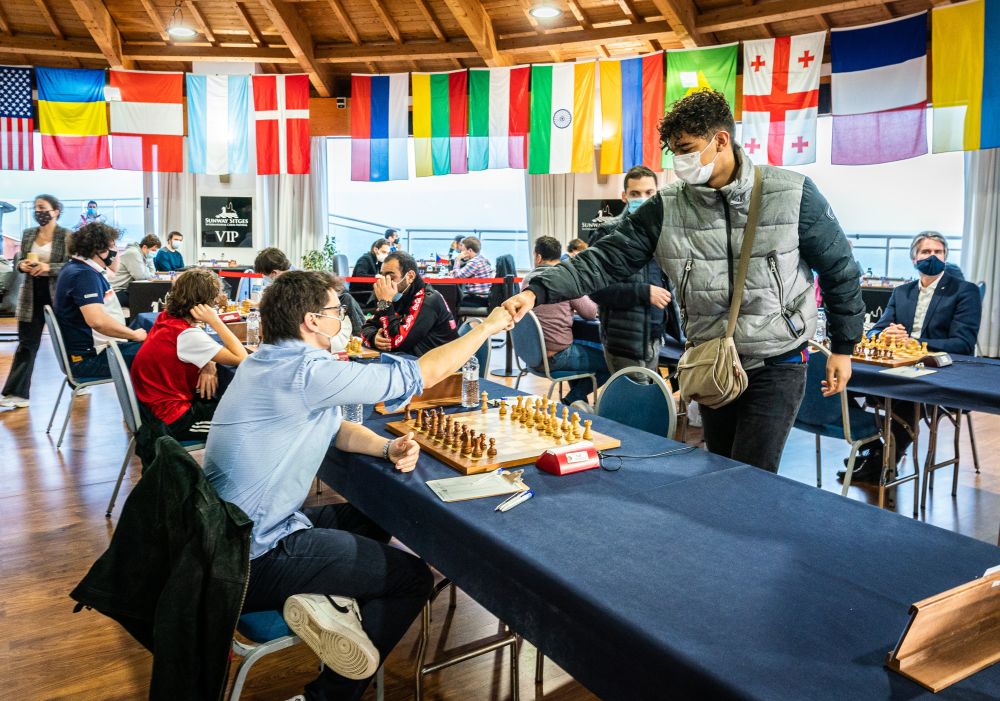 Replay Round 6 games
Round 6 results
Prizes
Total Prize fund - €27155. For the entire prize details, click here.
Schedule
13th - 22nd December - 9:00 p.m. IST
18th December - Rest day
23rd December - 2:00 p.m. IST
Links
---