Levan Pantsulaia wins consecutive GM tournaments in India
GM Levan Pantsulaia made a quick draw with GM Alexandr Predke in the final round and won 11th Chennai Open 2019 with a score of 8.5/10, half point ahead of a pack of five players. Few days ago he won the biggest tournament of the world - 17th Delhi Open 2019. Since Levan had already defeated GM Maxim Lugovskoy, he just needed a draw in the last round to secure the championship. GM Ivan Popov and GM Aleksej Aleksandrov secured the 2nd and 3rd position by defeating GM Maxim Lugovskoy and IM Nguyen Van Huy respectively. We bring you selected final round games and few interesting positions. Photo: R R Vasudevan
Levan starts the year with two championship victories in a row
GM Levan Pantsulaia made a quick draw in just 16 moves via threefold repetition. Since he had already defeated GM Maxim Lugovskoy, a draw in the final round meant Levan clinching the title.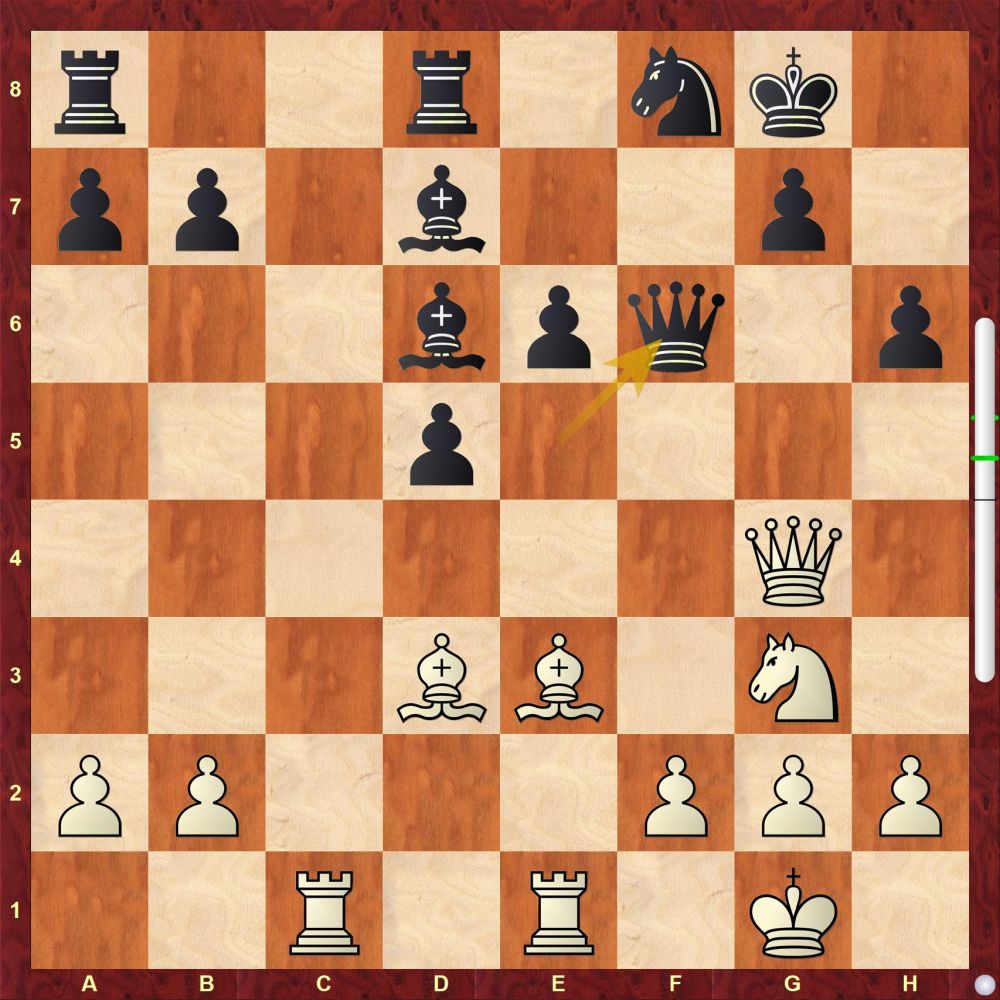 GM Ivan Popov capitalized on his opponent's mistake and gradually converted his advantage into a win.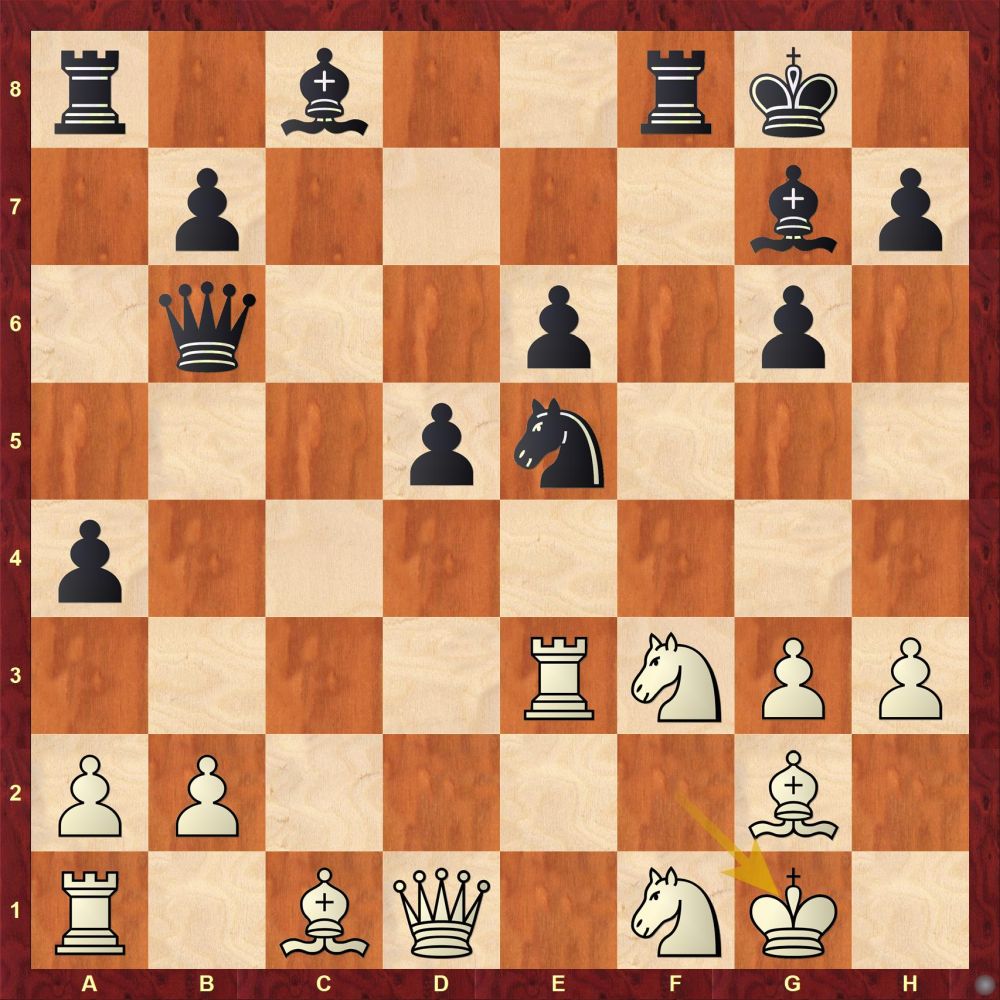 11th Chennai Open International Grandmaster Chess tournament 2019 for Sakthi Group Dr N Mahalingam Trophy was organized by Tamil Nadu State Chess Association at Novotel IBIS OMR Hotel, Sholinganallur, Chennai from 18th - 25th January 2019. Total 286 players participated from 17 different countries including India.
Round 10 results
Final Ranking after 10 Rounds
| | | | | | | | | | | | |
| --- | --- | --- | --- | --- | --- | --- | --- | --- | --- | --- | --- |
| Rk. | SNo | | | Name | FED | Rtg | Club/City | Pts. | TB1 | TB2 | TB3 |
| 1 | 2 | | GM | Pantsulaia Levan | GEO | 2597 | | 8,5 | 0,0 | 61,5 | 66,0 |
| 2 | 4 | | GM | Popov Ivan | RUS | 2588 | | 8,0 | 0,0 | 64,0 | 69,5 |
| 3 | 6 | | GM | Aleksandrov Aleksej | BLR | 2582 | | 8,0 | 0,0 | 63,0 | 67,5 |
| 4 | 5 | | GM | Paichadze Luka | GEO | 2583 | | 8,0 | 0,0 | 62,0 | 66,0 |
| 5 | 11 | | GM | Megaranto Susanto | INA | 2530 | | 8,0 | 0,0 | 60,0 | 64,0 |
| 6 | 3 | | GM | Rozum Ivan | RUS | 2589 | | 8,0 | 0,0 | 57,0 | 61,5 |
| 7 | 20 | | GM | Lugovskoy Maxim | RUS | 2445 | | 7,5 | 0,0 | 62,5 | 67,5 |
| 8 | 12 | | GM | Karthik Venkataraman | IND | 2515 | | 7,5 | 0,0 | 62,5 | 66,5 |
| 9 | 1 | | GM | Predke Alexandr | RUS | 2620 | | 7,5 | 0,0 | 60,5 | 65,5 |
| 10 | 28 | | IM | Girish A. Koushik | IND | 2411 | | 7,5 | 0,0 | 60,5 | 65,5 |
| 11 | 15 | | IM | Vignesh N R | IND | 2461 | | 7,5 | 0,0 | 59,5 | 64,5 |
| 12 | 10 | | GM | Tran Tuan Minh | VIE | 2541 | | 7,5 | 0,0 | 59,0 | 64,0 |
| 13 | 26 | | GM | Czebe Attila | HUN | 2418 | | 7,5 | 0,0 | 59,0 | 63,5 |
| 14 | 16 | | IM | Khusenkhojaev Muhammad | TJK | 2455 | | 7,5 | 0,0 | 55,5 | 61,0 |
| 15 | 18 | | IM | Nguyen Van Huy | VIE | 2450 | | 7,0 | 0,0 | 63,5 | 67,5 |
| 16 | 9 | | GM | Stupak Kirill | BLR | 2542 | | 7,0 | 0,0 | 60,5 | 65,5 |
| 17 | 36 | | IM | Tran Minh Thang | VIE | 2355 | | 7,0 | 0,0 | 60,5 | 64,5 |
| 18 | 37 | | IM | Saravanan V. | IND | 2318 | | 7,0 | 0,0 | 59,5 | 64,0 |
| 19 | 72 | | | Pranesh M | IND | 2125 | | 7,0 | 0,0 | 58,5 | 63,0 |
| 20 | 27 | | GM | Manik Mikulas | SVK | 2413 | | 7,0 | 0,0 | 58,5 | 62,5 |
| 21 | 8 | | GM | Deepan Chakkravarthy J. | IND | 2543 | | 7,0 | 0,0 | 57,5 | 62,5 |
| 22 | 30 | | IM | Muthaiah Al | IND | 2406 | | 7,0 | 0,0 | 57,5 | 62,0 |
| 23 | 25 | | GM | Neelotpal Das | IND | 2419 | | 7,0 | 0,0 | 57,5 | 62,0 |
| 24 | 24 | | GM | Laxman R.R. | IND | 2421 | | 7,0 | 0,0 | 57,5 | 62,0 |
| 25 | 14 | | GM | Deviatkin Andrei | RUS | 2461 | | 7,0 | 0,0 | 57,0 | 61,5 |
| 26 | 43 | | WGM | Babiy Olga | UKR | 2275 | | 7,0 | 0,0 | 57,0 | 61,5 |
| 27 | 34 | | IM | Padmini Rout | IND | 2365 | | 7,0 | 0,0 | 55,5 | 60,0 |
| 28 | 29 | | IM | Rajesh V A V | IND | 2410 | | 7,0 | 0,0 | 55,5 | 59,0 |
| 29 | 91 | | | Barath Kalyan M | IND | 2004 | | 7,0 | 0,0 | 55,5 | 59,0 |
| 30 | 46 | | FM | Gajwa Ankit | IND | 2263 | | 7,0 | 0,0 | 55,0 | 60,0 |
---