Chennai Open 2019 Round 7: Maxim Lugovskoy is in the sole lead
GM Maxim Lugovskoy maintained his overnight lead by a half-point when he drew with GM Luka Paichadze of Georgia in round 7 in 11th Chennai Open 2019. Delhi Open 2019 winner GM Levan Pantsulaia scored a fine win over GM Aleksej Aleksandrov. The biggest upset was caused by three IM-norm holder Saurabh Anand as he defeated GM Manik Mikulas in a game where Saurabh dominated the major part of it. Maxim is now chased by a pack of five grandmasters Luka Paichadze, Karthik Venkataraman, Stupak Kirill, Levan Pantsulaia and Alexandr Predke. All of them are at 6.0/8. In this report we bring you games and photos from round 7. Photo: R R Vasudevan
Maxim maintains lead, Saurabh shocks Mikulas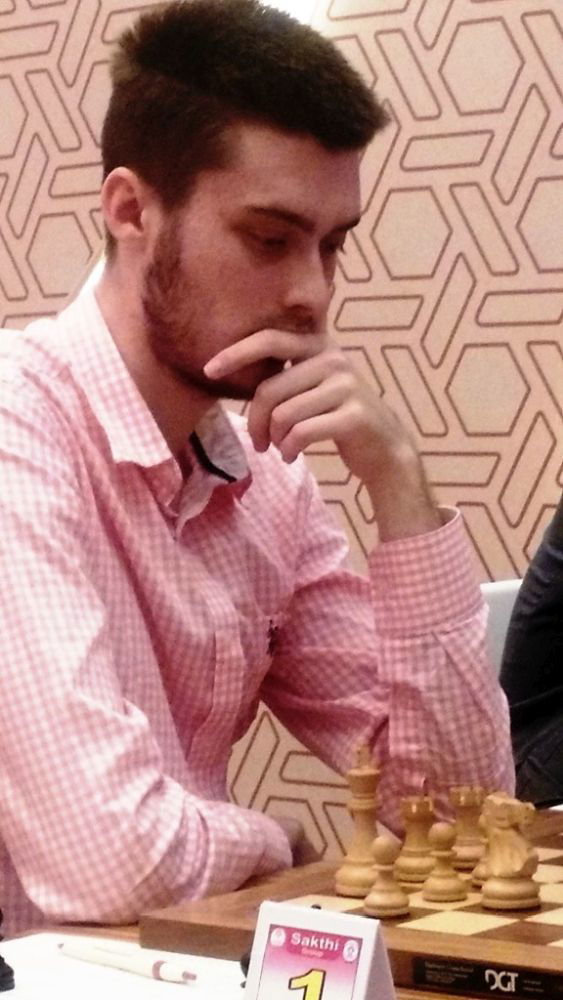 Maxim was never in trouble against Luka in Caro-Kann Classical Variation. In the Queen and minor piece endgame, Luka with the black pieces was looking for something but wasn't able to get anything.
In King's Indian Classical system, everything was quite normal until Aleksej decided to sacrifice his knight.
GM Radoslaw Gajek of Austria played 10...Bc7. GM Alexandr Predke of Russia showcased a clinical way on how to win in an advantageous position.
After scoring two IM-norms in two consecutive tournaments, Saurabh Anand is on a roll. He defeated GM Manik Mikulas of Belarus in a game where Saurabh dominated most of the game in Sicilian Najdorf.
Round 7 results of 2019/01/22 at 10.00 am
Pairings for Round 8 on 2019/01/23 at 10.00 am
---