Anand's Rocky Road to World Title Triumph 2010
Vishy Anand's will to fight back and be resourceful in even the most adverse of situations have enabled him to maintain his position at the top for so long. If there is any instance where his unparalleled suppleness was pushed to its very limits then it has to be his 2010 World Championship match against Veselin Topalov. The Australian Grandmaster Ian Rogers had the good privilege to witness this legendary bout up-close. He was present in the venue in Sofia as a reporter for the Australian news site Crikey.com.au and wrote a piece on the night Vishy registered the decisive final round victory. We bring you this article with relevant pictures from the match and let you relive those rare moments of intense pressure and thrill.
In 2010, Australian GM Ian Rogers was covering Viswanathan Anand's World Championship match in Sofia against Veselin Topalov for the Australian news site Crikey.com.au. Surprised, impressed and amazed that Anand managed to win the final game (and the match 6.5-5.5) when he seemed exhausted and changing openings daily, Rogers wrote the following piece on the night of that decisive final encounter. Read on and relive those electrifying moments through the words of a Grandmaster who became a direct witness to history being made!
Anand in Sofia as Rocky!
By Ian Rogers
India's Viswanathan Anand retained his world title yesterday in Sofia after a marathon match and a surprise final game win. Anand beat local hero Veselin Topalov in the twelfth and final game to eke out a 6.5-5.5 win, an unlikely result in a match where he was outranked and often outplayed.
Anand's underdog victory is worthy of being made into a movie, although perhaps it already has been; the parallels between Anand's success and the cinematic classic Rocky IV are uncanny: Over-the-hill champion takes on a seemingly invincible Eastern European automaton. The veteran is dead on his feet when, with a series of big hits, he turns the match around and wins the world title and then the exhausted winner lectures the watching Politburo on the need for world peace.
OK, Anand missed emulating Stallone on the last point but the Tiger from Madras did praise the organisers, admitting also that he was as tired as he looked: "This was by far the most intense match I have ever played. When I woke up this morning I thought that this could be the saddest day of my life or the happiest (or we could have been going to the rapid playoffs). I have almost no experience in a World Championship match where every result is possible on the final game. [Don't get me wrong], but I was not unhappy that it would be over soon."
The final game was typical of the two players' styles, Anand prepared to develop quietly while Topalov went looking for adventure. For a few moves Topalov's pieces were left offside and Anand lashed out, sacrificing material to get to the Bulgarian's king. The sacrifices should never have been accepted but Topalov let down his guard and Anand crashed through to a decisive victory, the only win by a player with the black pieces during the entire match.
"My first emotion is mainly relief," admitted 'Vishy' Anand. "My opponent is a fantastic fighter and had the advantage in most of our games. Either of us could have won this match; in fact no one would have been surprised had either of us won."
Topalov congratulated Anand – and even spoke to him for the first time since the match began, trying to identify where he had gone wrong. A few minutes later at the post-match press conference Topalov looked vaguely stunned, as did the dozens of local journalists and cameramen. He identified poor finishing as the weakness which had cost him dearly; that, plus an amazing claim, in all seriousness, that he had tried to avoid the playoffs because they were to be played on May 13 – and he had lost the world title after similar rapid playoffs in 2006, also on the 13th of the month. To avoid playing on the 13th, Topalov had gambled and lost the world title. So, amazingly enough, the key to the match turned out to be Vishy Anand's nightmare journey to Sofia through volcano ravaged Europe. Anand was granted a single day's delay for his troubles, but that was enough to push the tiebreakers from the 12th to the 13th!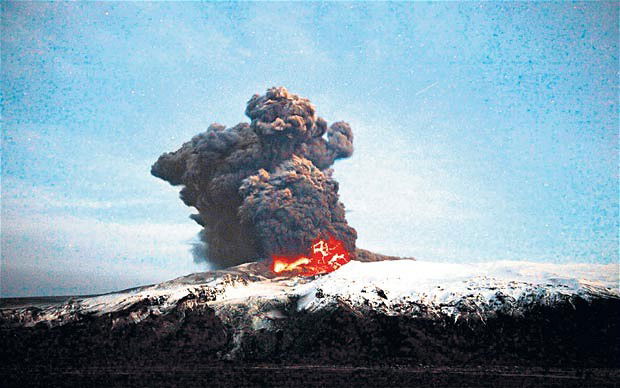 Anand will keep the world title until London 2012 when it is quite likely he will be forced to defend the crown against a player half his age – Norway's Magnus Carlsen, already the youngest world number one in history. Anand and Carlsen have previously worked together but now master and student may become mortal enemies. Hang on isn't that exactly the plot of Rocky V?
About the author
Ian Rogers is the first Australian-raised chess grandmaster. Rogers attained the Grandmaster title in 1985 after becoming an International Master in 1980. He was Australia's highest-rated player for over twenty years, and represented Australia at fourteen Chess Olympiads (twelve of them on first board). Rogers won more than a hundred and twenty classical chess tournaments including fifteen round-robin grandmaster tournaments. He won the Australian Chess Championship four times – in 1980, 1986, 1998, and 2006, and holds the record for the most wins (either outright or on tie-break) at the traditional Doeberl Cup, with 12.
Previous articles in Vishy's December
#01: Anand Viswanathanovich by Ravi Abhyankar
#02: Inspiration, teammate, second by Sandipan Chanda
#03: In India, chess = Anand by Sethuraman
#04: India having 65 GMs is unthinkable without Anand by Surya Ganguly
#05: Tyger Tyger burning bright by Upendra Rawat
#06: The Anand Files by Michiel Abeln
#07: From an 18-year-old talent to a 50-year-old legend by Frederic Friedel
#08: Last man standing by Vladimir Kramnik
#09: A rival and a fan by Peter Svidler
#10: I walked with a giant by Praful Zaveri
#12: My uncle a World Champion by Siddharth Viswanathan
#13: My great predecessors by Aditya Mittal
You can also get the Vishy Anand 50th anniversary special t-shirt launched by ChessBase India. It comes in two colours - grey and white.
---