Vaishali loses in the Semi-Finals
Vaishali's fantastic run at the FIDE chess.com Women's Speed Chess Championship came to an end as she lost against former Women's World Champion Anna Ushenina by 4.5-5.5. The 19-year-old India no.3 woman should be proud of her performance at the GP as she played fantastic and at one point she was leading by 4-3 till the Blitz stage. She only faltered in the Bullet and we all know anything can happen in Bullet. Vaishali will be back in the next GP starting on July 1st. However in both GP 2 and 3, she will face the reigning Women's World Rapid Champion GM Koneru Humpy. In GP 4, she will face WGM Tatev Abrahamyan.
Anna Ushenina made a great comeback
Vaishali made a perfect start as she won the first game and she took a 4-3 lead too. However she lost both bullet games and the final game ended up in a draw, resulting in Vaishali's loss with a score of 4.5-5.5. Vaishali can be proud of the fact that it was Bullet games that decided the fate and we all know that anything can happen in Bullet games.
Vaishali won the first game on time although after a blunder by her opponent in the King-Pawn endgame, she was winning on the board too.
Anna Ushenina - Vaishali, Semi-Final Game 1
Vaishali made one last attempt to salvage the position and guess what? It worked. White is still winning here. Can you find it? Anna chose the incorrect one and she was completely lost.
In the second game, Vaishali got an early advantage but she needed to play a bit like computer to gain a substantial advantage.
Vaishali - Anna Ushenina, Semi-Final Game 2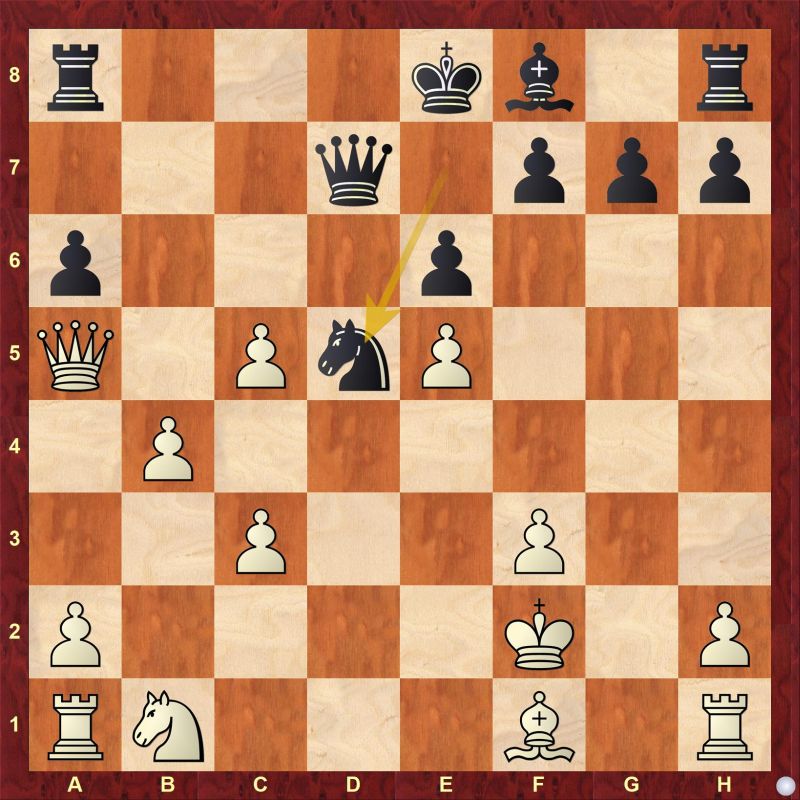 Find out the correct plan for white after 15...Nd5. It is difficult to spot for humans though.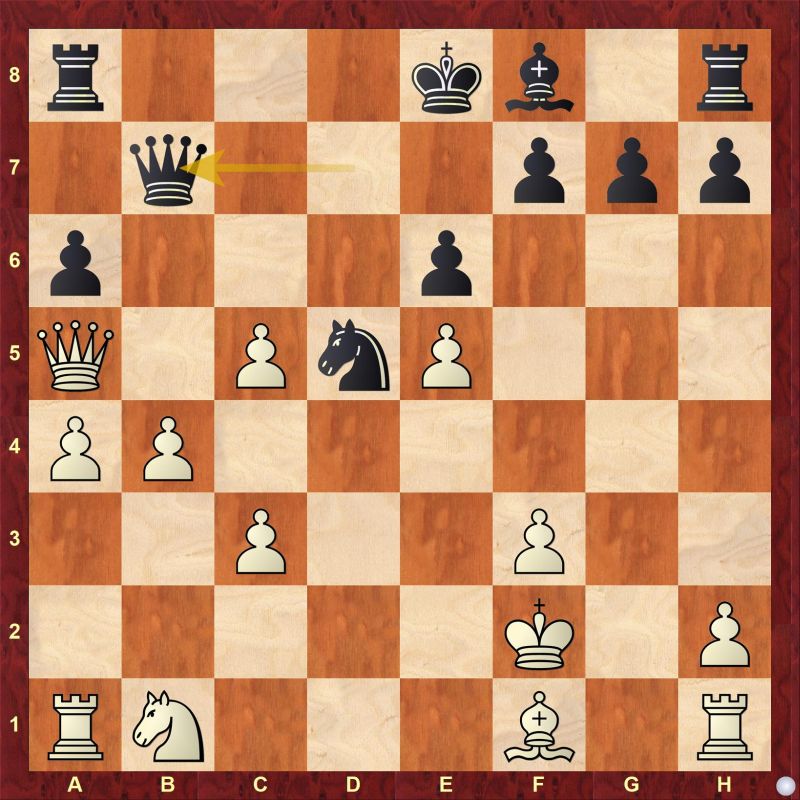 Vaishali eventually executed the plan but it was a bit too late.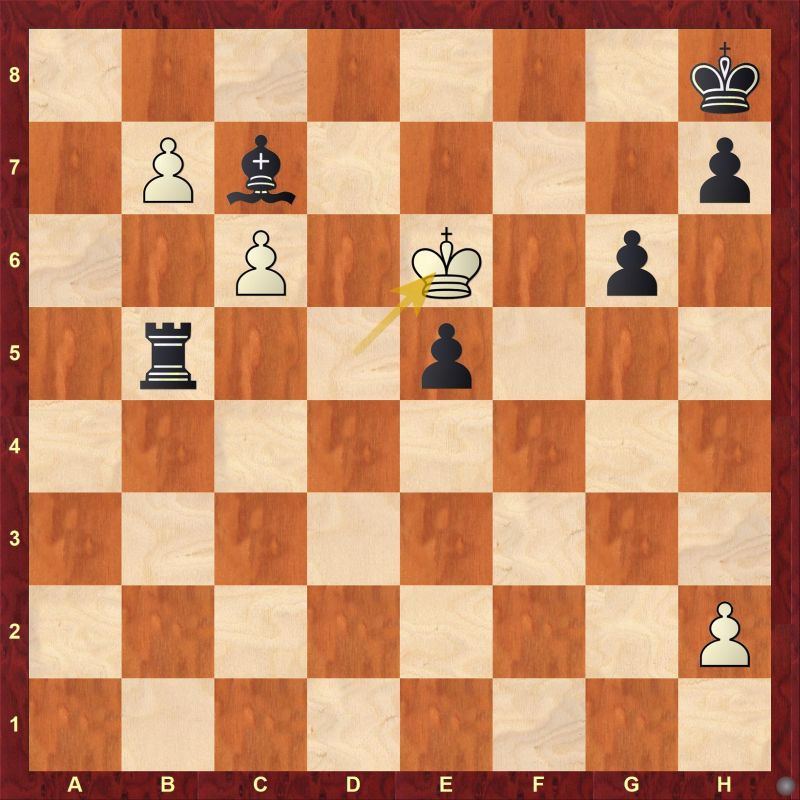 Black blundered here with 44...Rd5. Find out what was the winning continuation for black here.
This is completely winning for white but Vaishali had a mouse slip and played 50.Qc5 instead which cost her the game. Who knows if Vaishali went up by 2-0, things could have been different.
In the fourth game which was also the first 3+1 game, Vaishali missed a couple of great opportunities in the Bishop endgame first and then in the King-Pawn ending. In both cases the win wasn't difficult to find but time scramble played a key role in her missing it as she barely seven seconds left on the clock.
Vaishali - Anna Ushenina, Semi-Finals Game 4
Find out what is the winning continuation for white after 65...Bxc5
White's final opportunity came after 68...Kd7 but 69.f6 blitzed. What was the winning continuation instead?
Vaishali took the lead 3.5-2.5 by winning the sixth game convincingly.
Vaishali - Anna Ushenina, Semi-Finals Game 6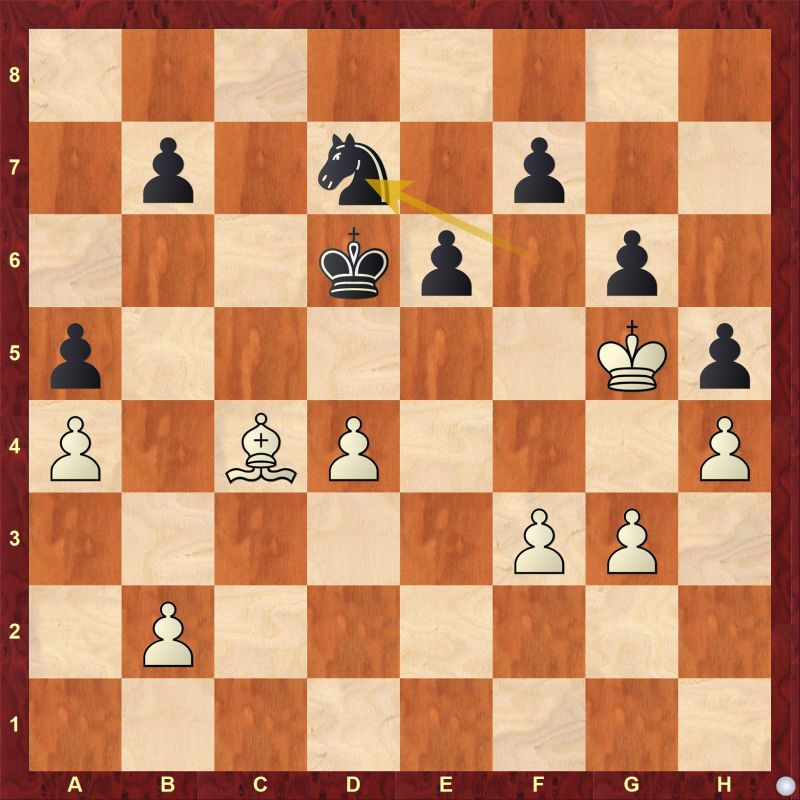 Find out why 34...Nd7 is a blunder and what black should have played instead.
Vaishali showed true grit again when she didn't back down from a difficult position. Although she allowed a mate in two first which her opponent missed despite having 18 seconds on the clock and then Vaishali fought bravely to snatch a half point from the jaws of loss.
Anna Ushenina - Vaishali, Semi-Finals Game 7
Find out why 38...Rg2 is a blunder.
White is completely winning after 53...Kg6. Find out the correct continuation.
Replay all Vaishali's games from Semi-Finals
Upcoming GP Schedule
Replay the Live Stream
Links
---