FIDE WSCC GP2: Vaishali beats Anna Muzychuk
WGM Vaishali R continued her terrific run at FIDE chess.com Women's Speed Chess Championship as she knocked out former Women's World Rapid and Blitz Champion GM Anna Muzychuk by beating her 6-4 in the Round of 16. Despite being down by 2-4, she made a fantastic comeback and won the match by 6-4. She will face GM Valentina Gunina in the Quarter-Finals. Vaishali is at the fourth position in the GP Standings with 5 points. The only other Indian taking part in this GP was Harika who lost against the in-form and WSCC GP1 winner Anna Ushenina. Harika lost by 4-7 against the former Women's World Champion. Quarter-Finals will take place today from 6 p.m. IST. Photo: Amruta Mokal and FIDE
Vaishali advances to the Quarter-Finals
WGM Vaishali R has advanced for the Quarter-Finals of FIDE chess.com Women's Speed Chess Championship. She defeated the former Women's World Rapid and Blitz Champion GM Anna Muzychuk in the Round of 16. Despite being down by 2-4, she made a strong comeback and won the match 6-4 to set a meet with Valentina Gunina in the Quarter-Finals today at 6 pm IST. Harika Dronavalli was the other Indian taking part in GP2. She lost to GP1 winner Anna Ushenina by 4-7 and got knocked out.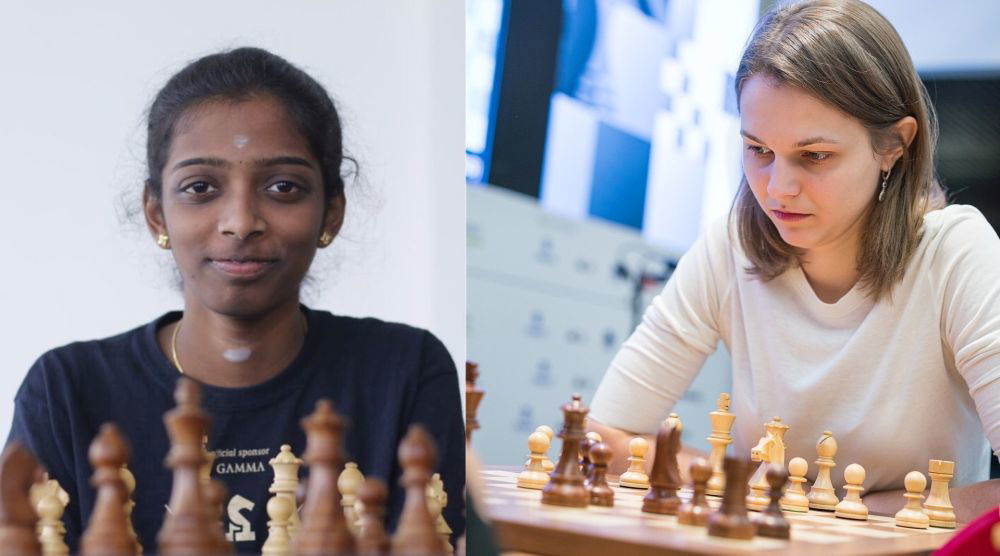 Vaishali missed a win in Round 2
It is well established that Anna Muzychuk is very strong in the endgame. Despite getting a winning position in the endgame, Vaishali blundered and her opponent Anna Muzychuk capitalized on it.
Vaishali - Anna Muzychuk, Game 2
Vaishali made a mistake here with 39.e5. Find out why it is mistake and what was the better alternative.
Vaishali won Game 4
Vaishali capitalized on her opponent's mistake of blundering a pawn in Double Rook and Bishop endgame in the first 3+1 game. Soon after that she gained a couple of more pawns and won the game on time. Although she was winning on the board too.
Anna Muzychuk blundered in Game 7
In the last game of 3+1, Vaishali managed to turn things around as she won a game in a completely lost position after her opponent blundered a piece. Vaishali scored a much needed victory after losing two consecutive games.
Anna Muzychuk - Vaisali, Game 7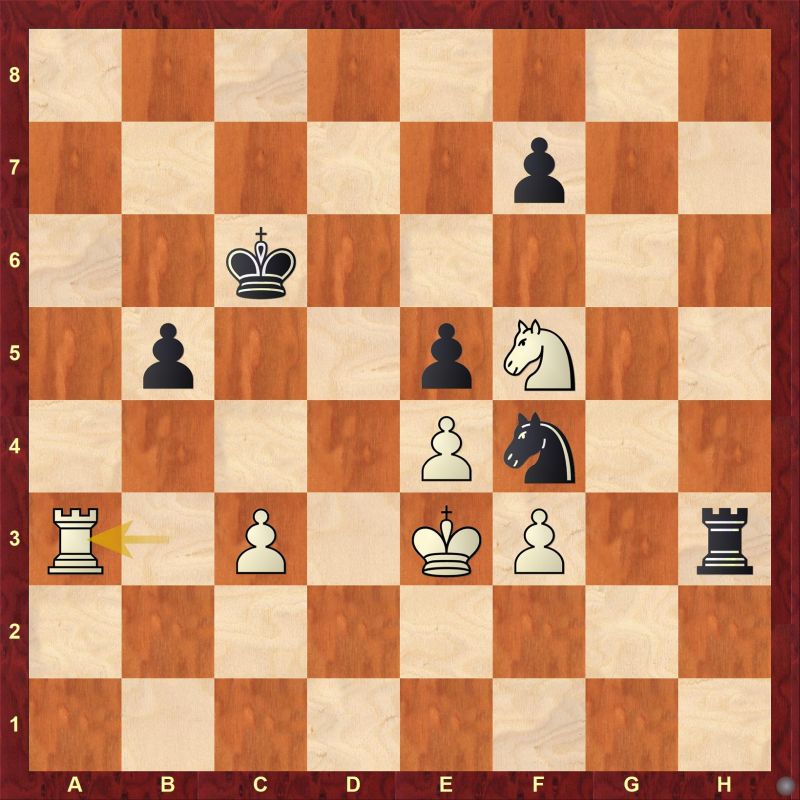 Find out why 46.Ra3 is a huge mistake.
Going into the Bullet stage, Vaishali was trailing by 3-4. She won all three Bullet games to win the match by 6-4 and advance to the Quarter-Finals.
Replay all games between Anna Muzychuk-Vaishali in Round of 16
A missed opportunity
Harika (Elegance_Riks) started with three draws against the in-form GP1 winner Anna Ushenina (Enki007)
Anna Ushenina - Harika, Game 2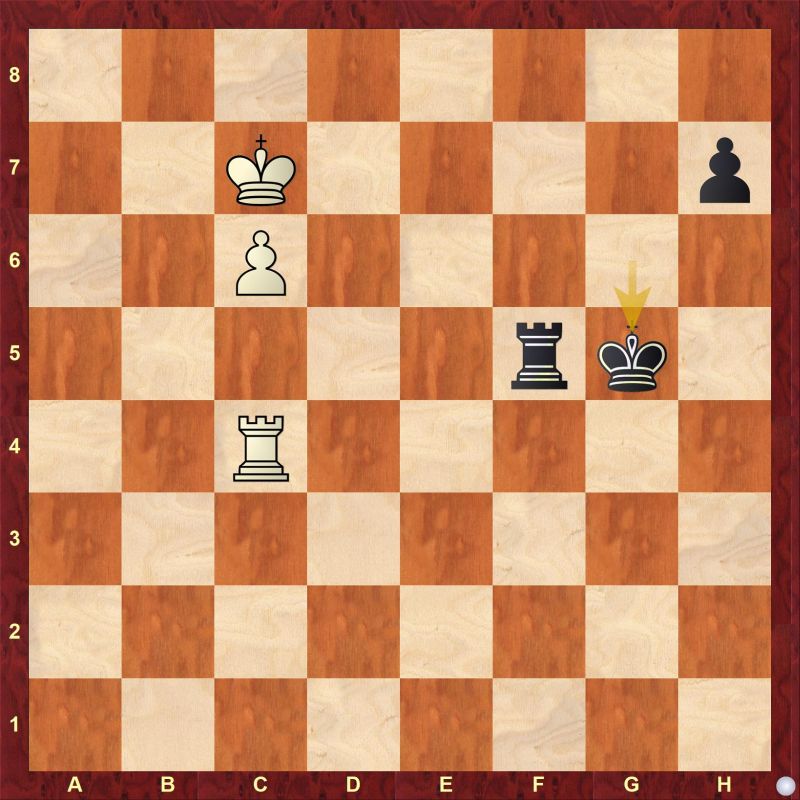 Find out the winning continuation for white which Harika missed.
Another miss by Harika
It is clear that this is not the best version of Harika we are all familiar about as she missed two wins in two consecutive matches.
Harika - Anna Ushenina, Game 3
Find out the winning continuation for white after 22...e5
Mate in two
It is true that time scramble can cause a lot of players to miss a whole lot of opportunities but when someone of Harika's calibre misses a mate in two with 19 seconds left on the clock, you can say the player is a bit out of form.
Anna Ushenina - Harika, Game 6
Find out the mate in two after 48.f4
Finally Harika capitalized
After a few misses, Harika finally punished her opponent for making a mistake and scored a victory in the final 3+1 Blitz game.
Harika - Anna Ushenina, Game 7
Find out why 29...Bc5 is a blunder.
A consolation victory
In a completely equal endgame, Anna Ushenina blundered and lost her game. She had already won the match 6-3.
Anna Ushenina - Harika, Game 10
White blundered here with 43.Be4. Find out why it is a mistake and what white should have played instead.
Replay all games between Harika-Anna Ushenina from Round of 16
Quarter-Finals Schedule
Prizes
GP Players
Each leg is a 16-player knockout event and will last five days (including one rest day after the semi-finals). The dates will be June 24-28th, July 1-5th, July 8-12th and July 15-19th, with games starting at 14:30 CET (6 p.m. IST)
GP Standings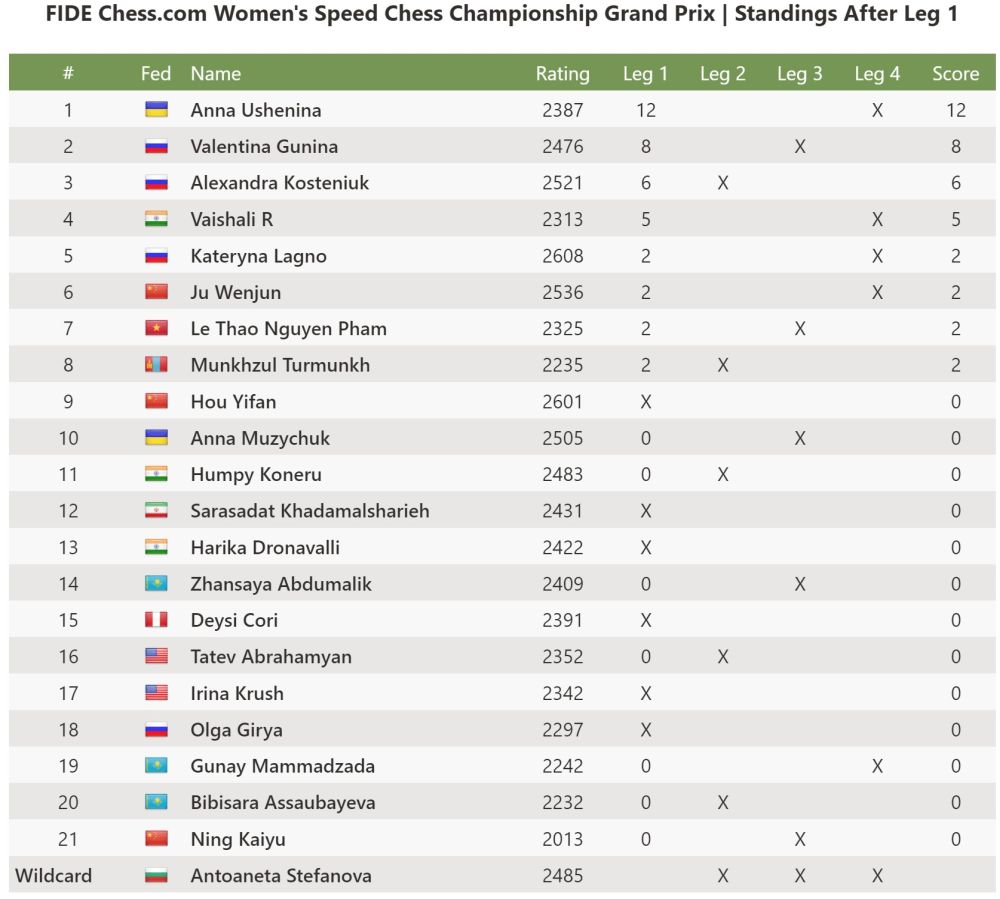 Replay the livestream
Links
---