FIDE WSCC GP2: Vaishali eliminated by Gunina
Vaishali's fantastic run at FIDE chess. com Women's Speed Chess Championship Grand Prix leg 2 came to an end at Quarter-Finals as she went down 3-7 against Valentina Gunina of Russia. Gunina is a multi-time European Individual and Russian Women's champion. She is one of the strongest woman player to have never won a World title. So Vaishali had a surmountable task. She managed to score two victories and two draws. In the end, she had another opportunity during a bullet game but that probably wouldn't have changed the overall outcome of the match. Vaishali will be back on the third leg along with Humpy and Harika starting from 8th July. Photo: Anastasiya Karlovich and Amruta Mokal
Vaishali had a difficult challenge
WGM Vaishali R has performed incredibly so far in FIDE chess.com Women's Speed Chess Championship. Valentina Gunina provided a stiff challenge as she lost first four games, managed to draw only two games and win one, resulting in the most grueling defeat for her 3-7. She will be back in the next leg of the GP from 8th July along with compatriots reigning Women's World Rapid Champion Koneru Humpy and India no.2 woman Harika Dronavalli.
Vaishali got off the mark
After suffering four consecutive losses, Vaishali was on the brink of another defeat, but she fought back and salvaged a draw.
Gunina blundered a queen
Vaishali's first win came in Game 7 when her opponent momentarily had a blind spot and blundered her queen. This was the last 3+1 game between them.
Vaishali - Gunina, Quarter-Finals Game 7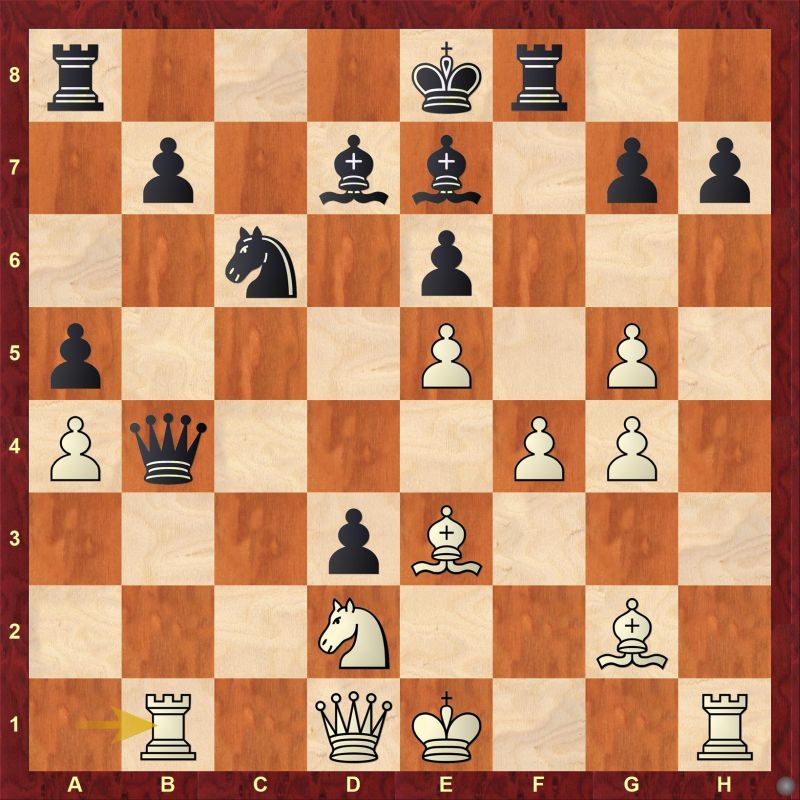 Gunina blundered her queen with 24...Qxa4. She could have played either 24...Qa3 or Qc3 and both would have been fine for black.
Gunina blundered in the first Bullet game
In the first game of 1+1, Gunina again got a winning position. She blundered and allowed Vaishali to equalize. Eventually Gunina blundered again to lose the game. Thus the score became 5.5-2.5 in Gunina's favor.
Gunina - Vaisali, Game 8
Find out why 29.Rc7 is a huge mistake and what white could have done instead.
This is a typical King-Pawn endgame. The position is equal, however white needs to play correctly to make a draw. What is the only correct move here for white?
A brilliant attack
In the second 1+1 game, Vaishali launched a brilliant attack which allowed her to gain huge upper hand but she was unable to capitalize on it.
Vaishali - Gunina, Game 9
Find out the best way for white to continue the attack after 22...Re3
Even after the attack got diminished and the position liquidated into a favorable endgame for Vaishali, she made some inaccurate decisions which cost her the game. Where should white move the king after 32...Rf8+ ?
A consolation draw
Since Gunina was already ahead by 6.5-2.5, a draw was sufficient for her to advance to the Semi-Finals
Replay all games between Gunina-Vaishali in the Quarter-Finals
Quarter-Final Results
Prizes
GP Players
Each leg is a 16-player knockout event and will last five days (including one rest day after the semi-finals). The dates will be June 24-28th, July 1-5th, July 8-12th and July 15-19th, with games starting at 14:30 CET (6 p.m. IST)
GP Standings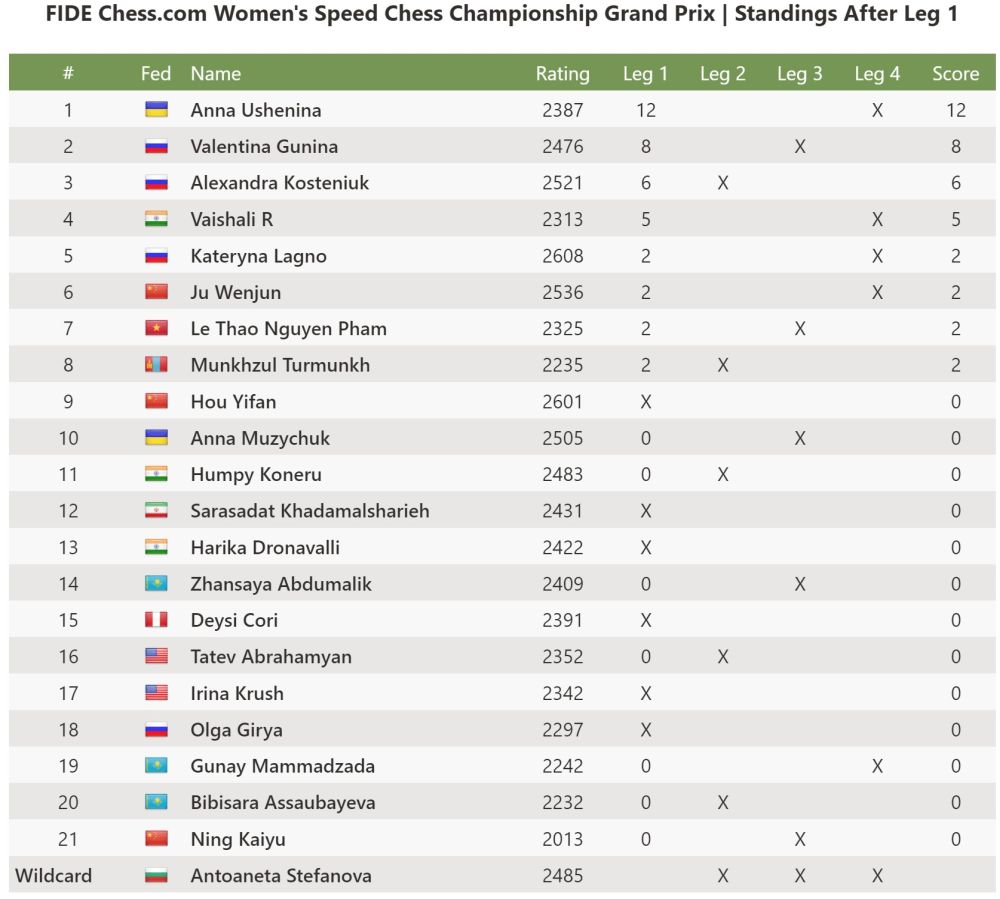 Replay the livestream
Links
---