Top seeds make a smooth start at National Juniors 2019
49th National Junior open and 34th National Junior girls started smoothly for all top seeds in round 1 at Suncity World School in Gurgaon, Haryana. Exactly a week ago World Junior concluded at the nation's capital New Delhi. Total 172 in open and 115 in girls section are taking part from various states across the country. Three out of the top four seeds in the open section are from Kolkata representing West Bengal. Since the defending champion champion in the open section, GM Karthik Venkataraman has exceeded the age limit, a new champion is guaranteed to be crowned, whereas WIM Sakshi Chitlange is looking forward to defend her National Junior title in her final attempt at the tournament. Photo: IA Jitendra Choudhary
National Junior starts with 287 players
Total 172 in open and 115 in girls are taking part in 49th National Junior open and 34th National Junior girls championship at Suncity World School, Gurgaon, Haryana. Defending champion in the open section GM Karthik Venkataraman has crossed the age barrier so he is unable to participate, however the girl's champion WIM Sakshi Chitlange is defending her title in her final attempt at the National Junior.
Top seed in the open section IM Koustav Chatterjee made a short work of his opponent R S Sharan (1686) of Telangana in just 29 moves.
Playing French Defence with the black pieces against Anjitha Krishnakumar (1384) of Kerala, Priyanka took her time to manoeuvre her pieces an struck tactically at the right time to score full point.
Photo Gallery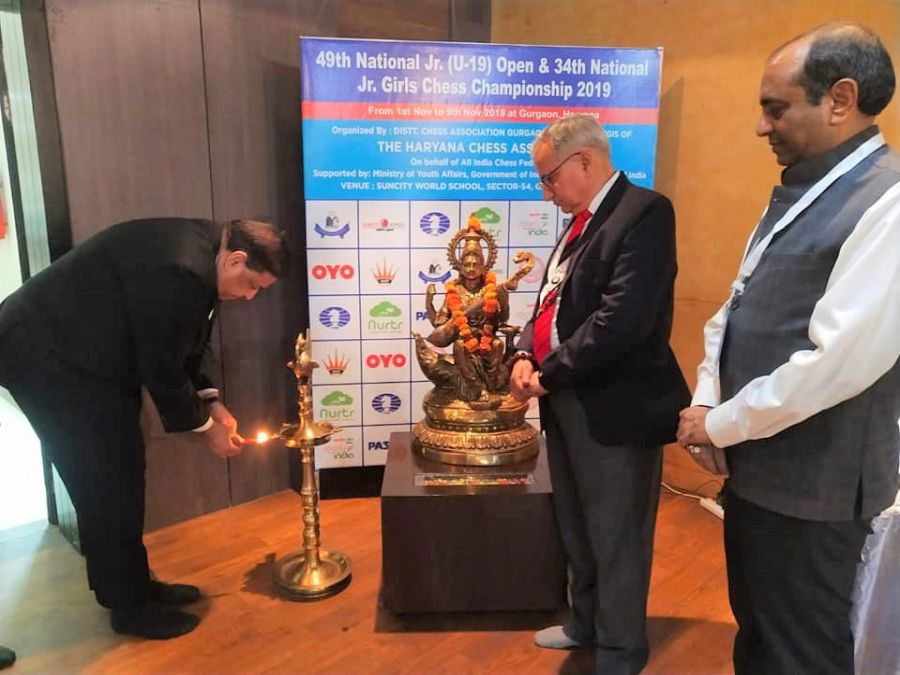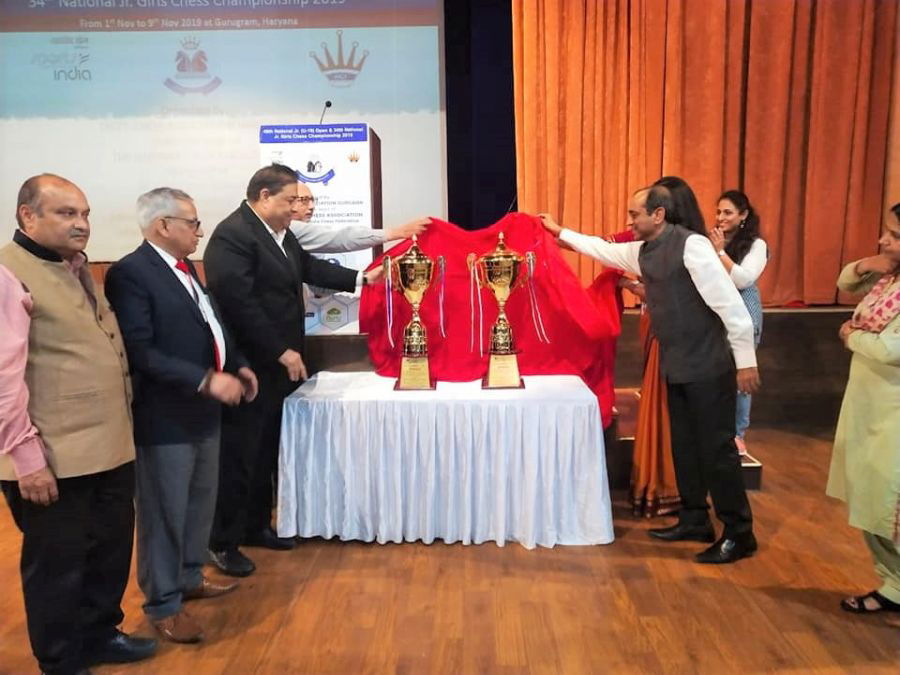 The tournament is organized by District Chess Association Gurgaon from 1st - 9th November at Suncity World School, Gurgaon.
Round 1 results in Open
Round 1 results in Girls
Round 2 Open pairings
Round 2 Girls pairings
---