Koustav and Srishti take sole lead heading into the final round
Aradhya Garg brought Mitrabha's momentum to screeching halt. Koustav Chatterjee scored a win over Saurabh Anand with ease after the latter kept giving away his pawns for no compensation. Aaryan Varshney made third consecutive short draw, this time against Soham Kamotra. Srijit Paul beat Kumar Gaurav quite comfortably, aiming for a strong finish. In the girls section, Srishti Pandey scored an emphatic victory against Aakanksha Hagawane and took a full point sole lead heading into the final round. Srishti will require only a draw in the final round to win the championship. Akshaya and Priyanka K made a draw in a topsy-turvy game. Arpita made a short work of Priyanka Nutakki who played some strange chess. Photo: Jitendra Choudhary
Aradhya stops Mitrabha's momentum
Aradhya Garg of Delhi brought Mitrabha's fantastic run to a screeching halt as defeated the tournament leader with the black pieces in QGD.
In the later part of the middlegame, things started to become an intense and Mitrabha was at the junction to make a critical choice. He made a difficult call which made things more entangled.
Mitrabha - Aradhya
Mitrabha opted for 28.Qb2 which is clearly not the optimum choice. White needs to play sharp here to maintain decisive advantage. After a few moves, Black tried to intensify its grip on the position with 31...Nd3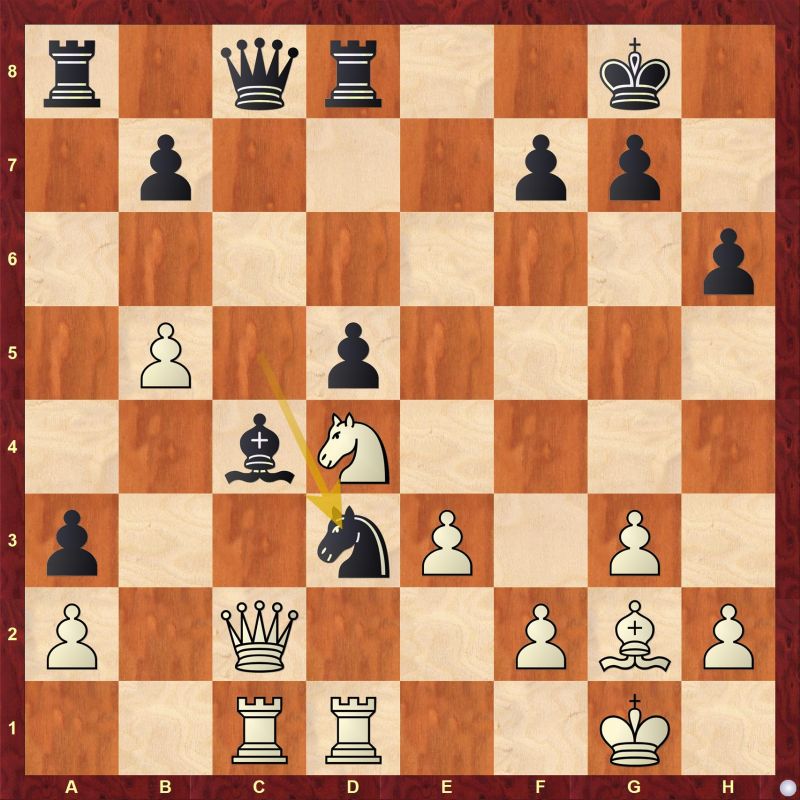 White went with 32.Rb1 and after a couple of moves, to avoid repetition, Mitrabha blundered.
White played 34.Bxd5 and it all went downhill for him.
Top seed Koustav Chatterjee won his game against Saurabh Anand with ease after the latter kept blundering his pawns in a Double Rook and Bishop endgame.
Aaryan Varshney made his third consecutive short draw, this time against Soham Kamotra in just 24 moves. Srijit Paul beat Kumar Gaurav with ease in French Defence in just 30 moves.
Srishti Pandey takes sole lead
Srishti Pandey played a fine game to beat one of the tournament leader Aakanksha Hagawane convincingly to take a full point sole lead heading into the final round.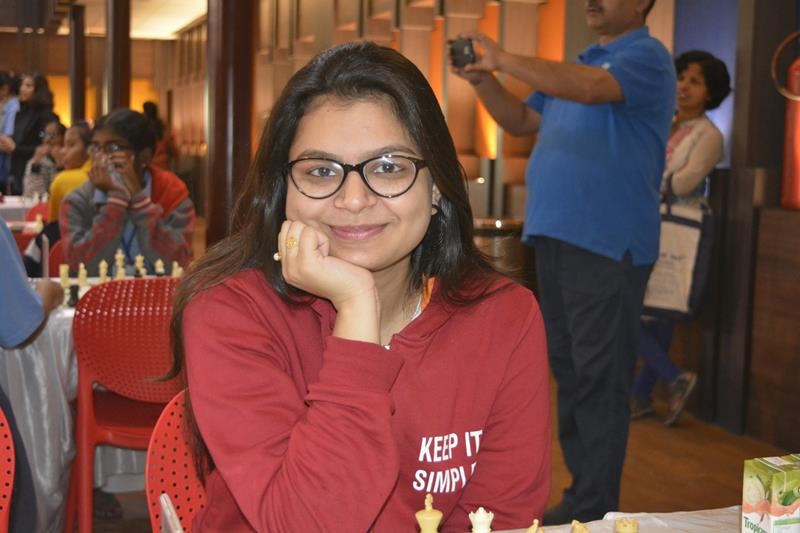 A topsy-turvy game between Bommini Mounika Akshaya and Priyanka K ended up in a draw.
Top seed Priyanka Nutakki played some strange chess against Arpita Mukherjee by delaying her own king safety, retreating knight and moving the queen twice unnecessarily. She lost the game in the opening only and the entire game finished in just 26 moves.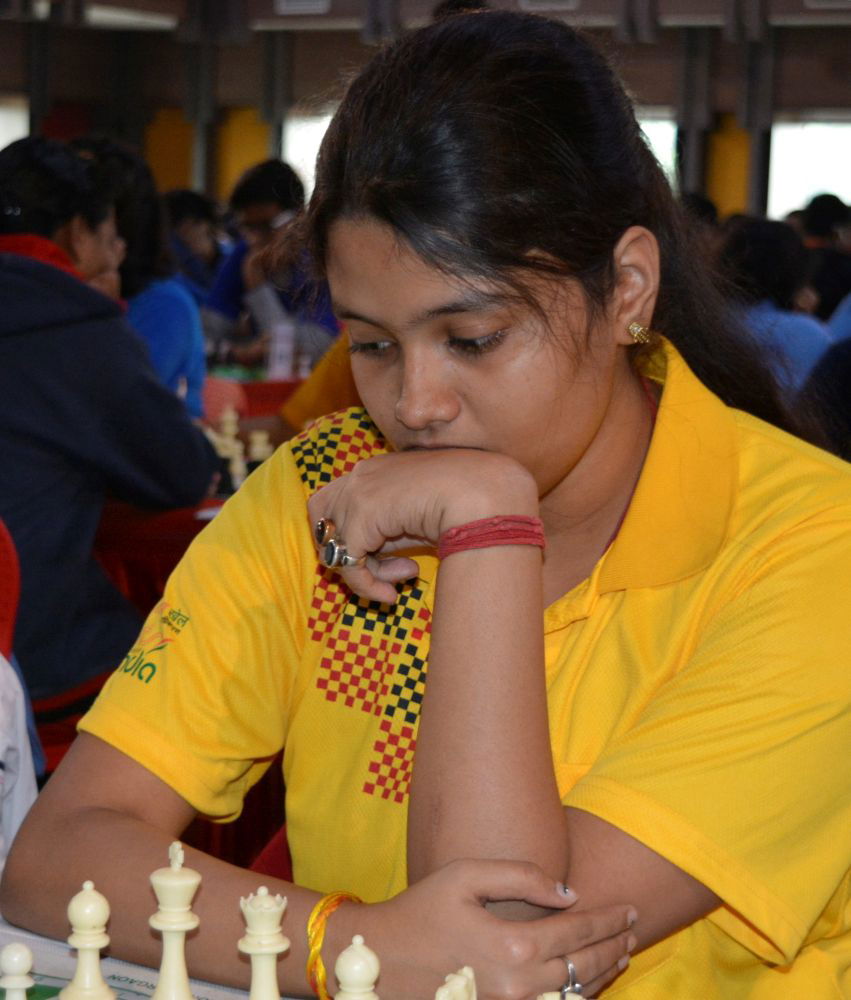 Round 10 results in Open
Round 10 results in Girls
Round 11 pairings in Open
Round 11 pairings in Girls
---