Aakanksha and Srishti are the joint leaders at 34th National Junior 2019
Mitrabha Guha maintained his lead by scoring a win against Grahesh in a prolonged Knight ending where the leader showed that he is not ready to settle for anything less than a win. Koustav Chatterjee is at the sole second spot with 7.5 points followed by five other players at 7.0 points each. In the girls section, Aakanksha Hagawane beat the overnight sole leader Bommini Mounika Akshaya by showing domination on the board. Srishti Pandey came to the board with a strong determination and she defeated Nityata Jain comfortably in just 31 moves. Three girls are trailing behind by a half point at 7.0 points a piece. With two rounds to go, the tournament is still open for anyone to win. Photo: IA Jitendra Choudhary
Mitrabha maintains his lead
In a long grueling battle where the majority of the game lasted in Queen-knight and eventually a prolonged Knight ending, Mitrabha showed his prowess in the endgame and outwitted Grahesh Y to maintain his sole lead by a half point heading into the penultimate round of the tournament.
Mitrabha - Grahesh
In the entire endgame if Mitrabha had given any shred of chance then it would be at this moment when he played 52...Nf3. Well the alternative was to repeat moves with 52...Nc2+ 53.Kc3 Ne1 54.Kb4 which does not improve the position. Of course he was not okay with a draw, he wanted to play for a win and thus went with 52...Nf3
It is still not over, Grahesh still could have saved the game and salvaged a draw.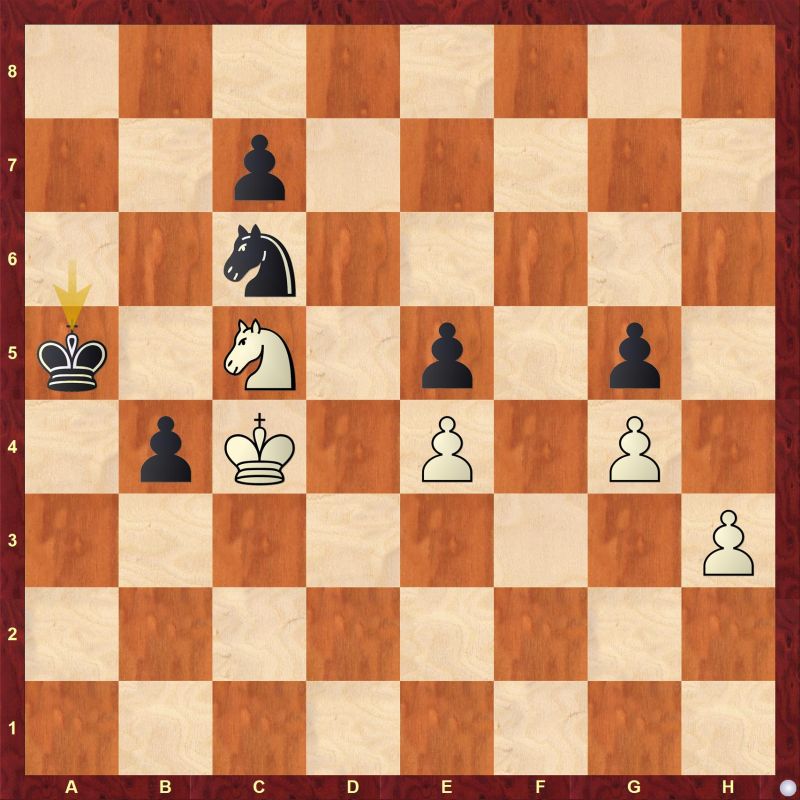 Koustav faced no difficulty in winning against Aakash Sharadchandra Dalvi as he kept munching pawns at regular intervals and for them Aakash could not manage to find any compensation for it.
Aaryan Varshney and Saurabh Anand's game had an uneventful short draw in just 28 moves as pieces kept exchanging in almost every other move.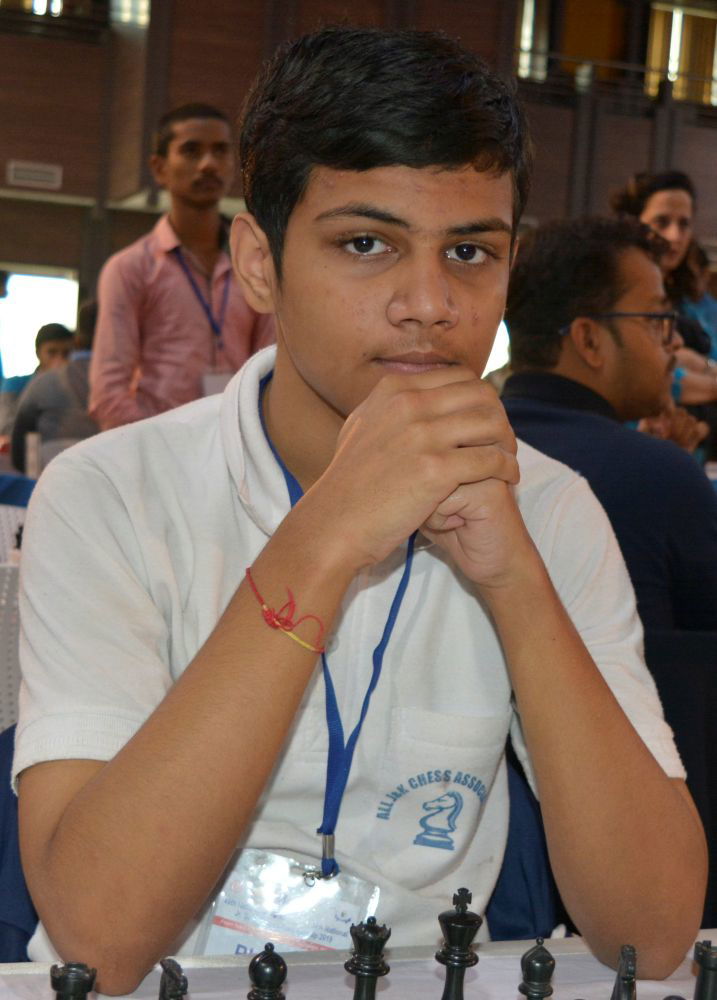 IM Anuj Shrivatri's woes continued as he blundered against Soham Kamotra in a relatively equal Queen-bishop vs Queen-knight endgame.
Anuj - Soham
Aradhya Garg surprised Rajdeep Sarkar as early as the sixth move of the game with 6.Nd2. The move itself is nothing extraordinary and cannot cause any trouble for black. However it gives a psychological edge and in high pressure matches, it matters a lot.
Aradhya - Rajdeep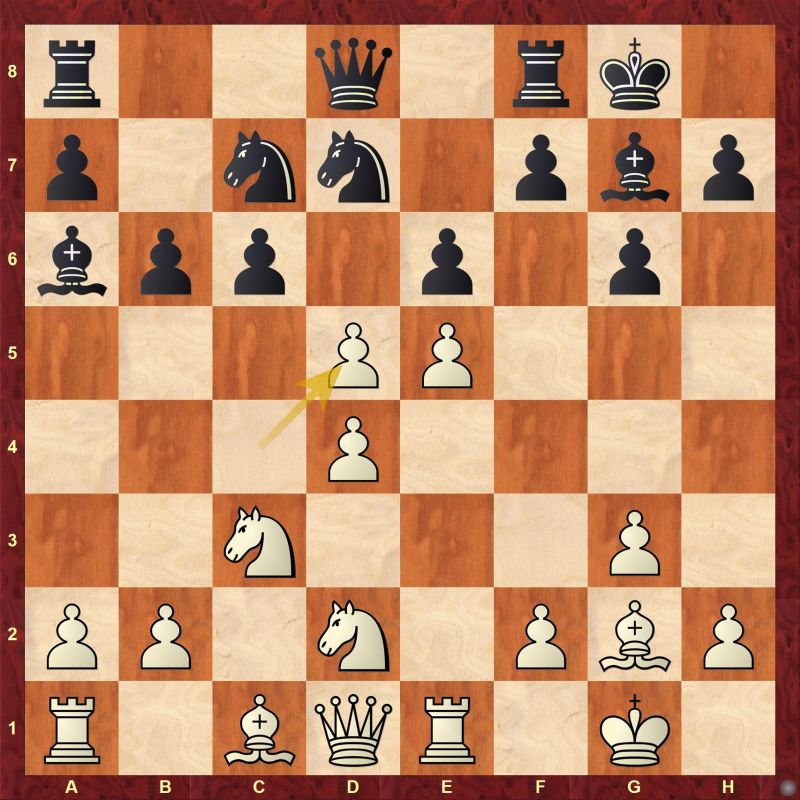 A wrong recapture at d5 will unleash white's wrath on the kingside which is exactly what happened in the game and Aradhya wrapped up things in just 27 moves. He will face the tournament leader Mitrabha Guha in the penultimate round.
Aakanksha beat Akshaya and claimed the lead
Aakanksha did not win Silver and Bronze at Asian Junior and then Gold at Western Asia Junior and Youth, not for no reason. Even though she got knocked down in the fifth round, she regrouped and got herself back at the top again. She played on both side of the board and dominated her opponent, after Akshaya wanted to locked everything up by creating a pawn blockade in Ruy Lopez.
Srishti Pandey had the intent to go for nothing but the win and she scored an emphatic win over Nityata Jain in just 31 moves arising out of English Opening.
Priyanka K's woes continued as again she missed another winning opportunity, this time in round 9 against Aashna Makhija.
Aashna - Priyanka K
Top seed Priyanka Nutakki showed why she is a force to be reckoned with by scoring a miniature win over Meenal Gupta in just 25 moves.
Meenal - Priyanka Nutakki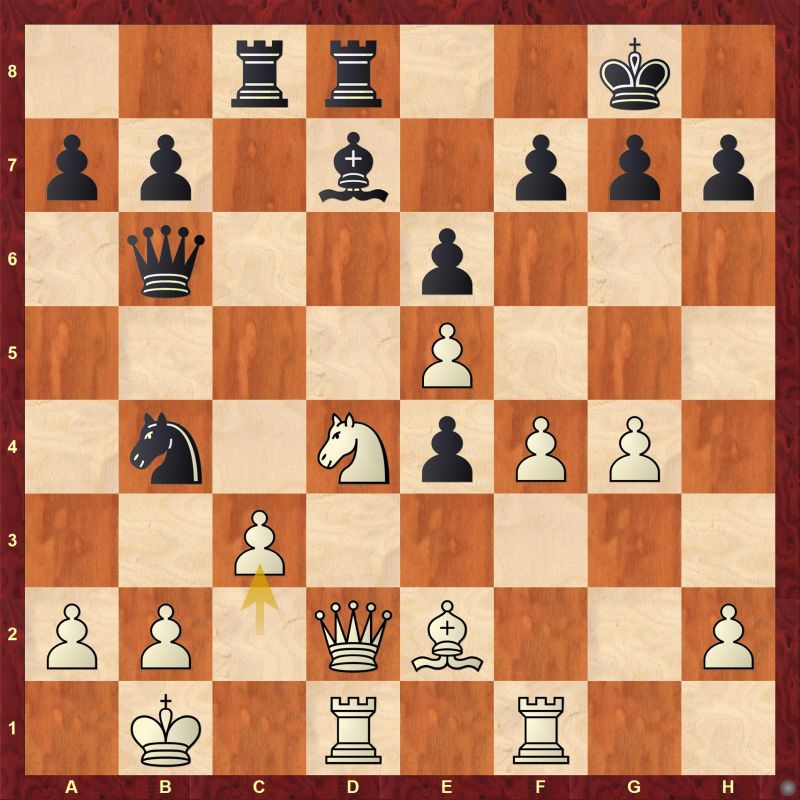 Round 9 results in Open
Round 9 results in Girls
Round 10 pairings in Open
Round 10 pairings in Girls
---