Sharan Rao wins 2nd Georgi Rakovski Chess Festival Below 2400 Rating Tournament 2023
FM Sharan Rao scored 8/9 at 2nd Georgi Rakovski International Chess Festival Below 2400 Rating Tournament 2023. He finished a half point ahead of the field. Despite losing his fourth round game against the eventual runner-up, FM Nikola Kanov (BUL), Sharan won his next five games to become a clear champion. IM Nikola Nikolovski (MKD) scored sole 7/9 to finish third. The top three prizes were BGN 2000, 1500 and 1000 each respectively. This is Sharan's third triumph of the year. Last month he won a rating tournament in Slovakia. He also finished fourth in the Blitz Open event, scoring 7/9. Currently, he is one of the three leaders heading into the final round of 42nd St. Veit Jacques-Lemans Open 2023 in Austria.
Sharan wins his second tournament in consecutive months
FM Sharan Rao headed into the final round with a half point lead 6.5/8. He defeated FM Nikolaos Koutlas (GRE) to make sure, tie-breaks do not come into play and he becomes a clear champion. He gained 40.2 Elo rating points at this event and he is storming towards 2400 to become an IM as rating is the only criteria left to fulfill his IM title requirements.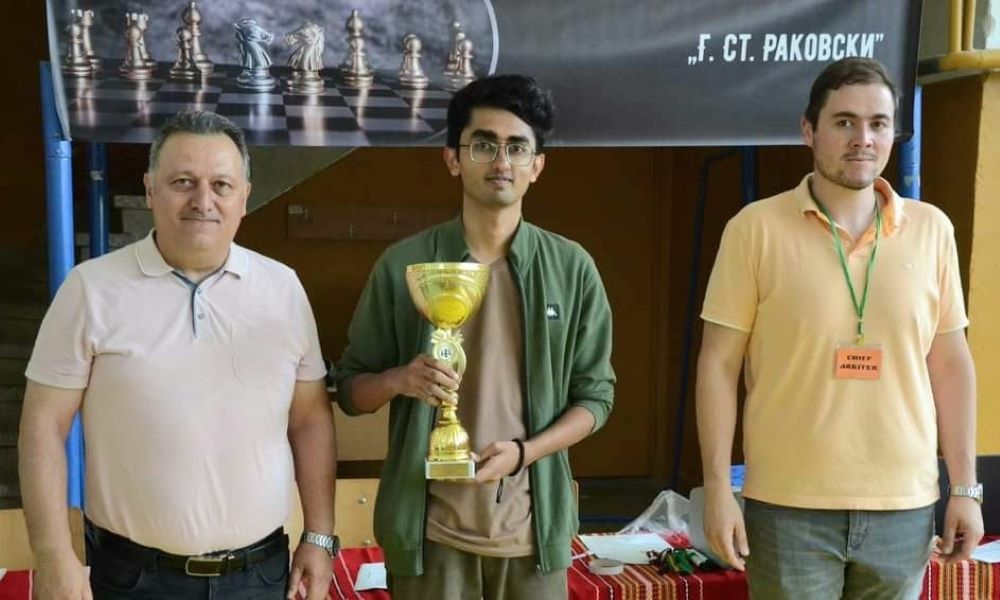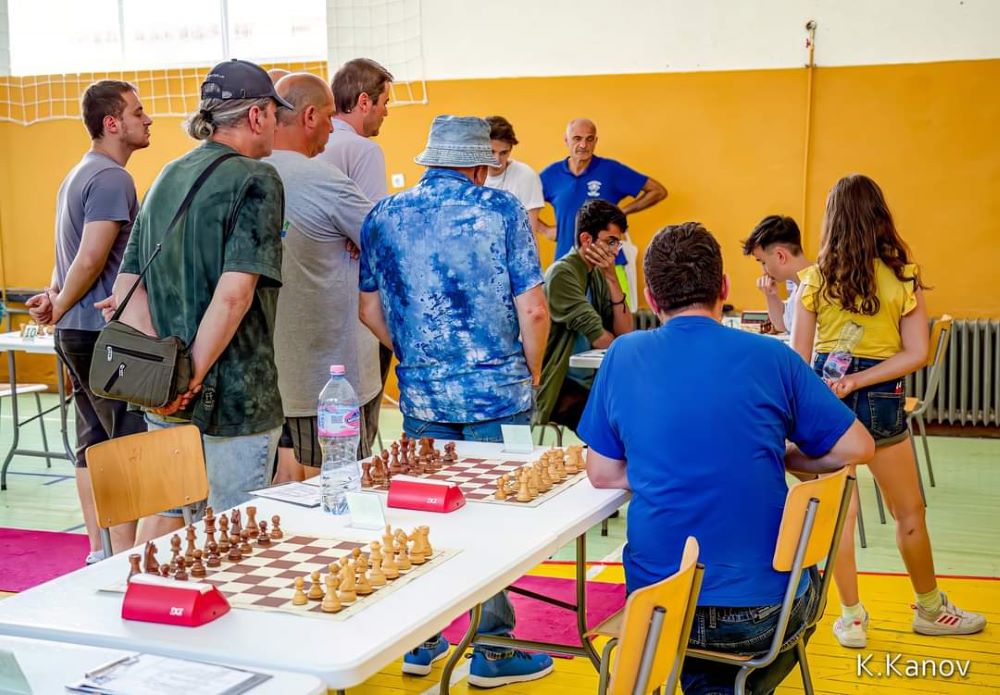 A total of 95 players including a GM and four IMs took part from eight countries across the world in this six-day nine-round Swiss League Below 2400 Rating tournament. The tournament was organized by Municipality of Kotel and Chess Club An Pasan at Sports facility of MS, "Georgi Stoykov Rakovski, in Kotel, Bulgaria from 1st to 6th July 2023. The time control of the event was 60 minutes + 30 seconds increment from move no.1.
Final standings
| | | | | | | | | | | | | | | | |
| --- | --- | --- | --- | --- | --- | --- | --- | --- | --- | --- | --- | --- | --- | --- | --- |
| Rk. | SNo | | | Name | Typ | sex | Gr | FED | Rtg | Pts. | TB1 | TB2 | TB3 | TB4 | TB5 |
| 1 | 7 | | FM | Sharan, Rao | | | | IND | 2255 | 8 | 0 | 48,5 | 53 | 8 | 45,50 |
| 2 | 3 | | FM | Kanov, Nikola | U18 | | | BUL | 2347 | 7,5 | 0 | 50 | 54 | 7 | 43,75 |
| 3 | 2 | | IM | Nikolovski, Nikola | | | | MKD | 2356 | 7 | 0 | 52 | 57 | 6 | 42,50 |
| 4 | 12 | | | Stoinev, Metodi | S60 | | | BUL | 2152 | 6,5 | 0 | 48,5 | 52,5 | 6 | 33,25 |
| 5 | 10 | | | Stoyanov, Stoyan Or | | | | BUL | 2211 | 6,5 | 0 | 47,5 | 52,5 | 5 | 36,50 |
| 6 | 1 | | IM | Kozhuharov, Spas | | | | BUL | 2365 | 6,5 | 0 | 47 | 51 | 4 | 35,00 |
| 7 | 6 | | IM | Kukov, Velislav | | | | BUL | 2340 | 6,5 | 0 | 46,5 | 50,5 | 5 | 35,50 |
| 8 | 14 | | FM | Aliakbarov, Anar | | | | TUR | 2128 | 6,5 | 0 | 43 | 47 | 5 | 33,50 |
| 9 | 4 | | GM | Drenchev, Petar | | | | BUL | 2343 | 6,5 | 0 | 42,5 | 46,5 | 5 | 33,75 |
Links
---