Magnificent Carlsen does a hat-trick of Norway Chess triumphs
Magnus Carlsen has won Norway Chess 2021 by defeating his challenger for the world championship, Ian Nepomniachtchi in the final round of the event. Carlsen made a hat-trick of Norway Chess triumphs and won this event fourth time since his first triumph in 2016. Firouzja for the second year in-a-row finished clear second. He also managed to climb to world no.9 in the live ratings list by winning against Richard Rapport, the other entrant to the world top 10. Firouzja won fourth consecutive Classical game and played only three Armageddon which means he also played the least number of games in the tournament and maximum decisive games. Photo: Lennart Ootes/Norway Chess
Two four-match win streak
Magnus completed his second four-match winning streak as he beat Nepomniachtchi in Armageddon in the final round. This also brings his fourth tournament triumph (2016, 2019-21). Gukesh won the Open Masters section with an unbeaten 8.5/9. Iniyan finished second 7.5/9. It will be covered in another article.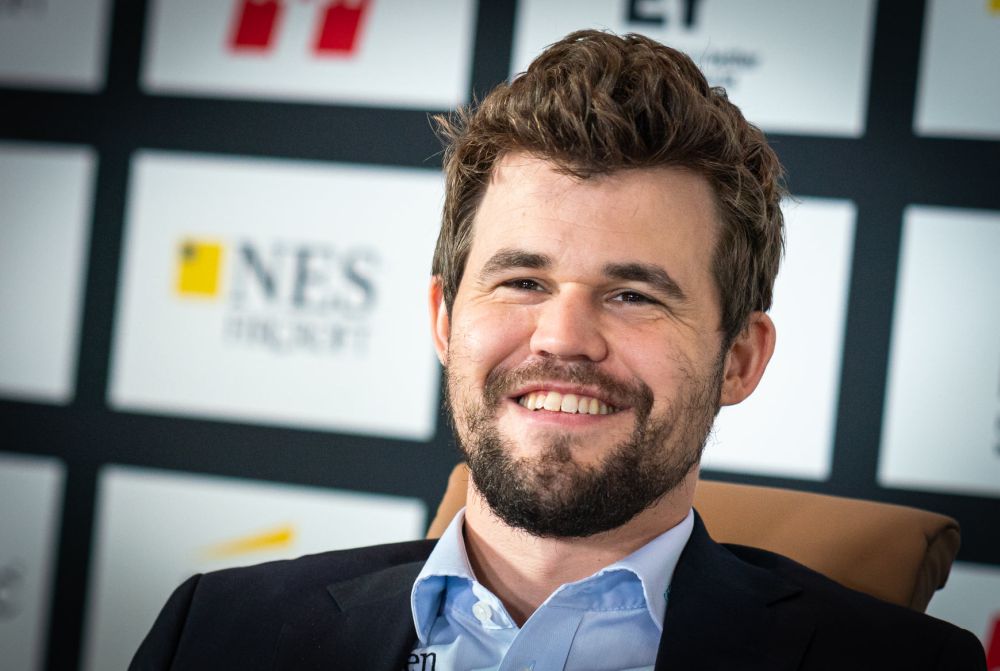 Firouzja - Rapport: 3-0
Firouzja decided to sacrifice an exchange early in the opening to gain an initiative. Rapport delayed moving his king and displaced it at the wrong time.
22.Nd4 attacking the rook and also threatens to jump the knight at e6. 21...e5 was a better continuation for Black. Kf7 would have worked earlier when Black had a bishop at e6. 22...e5 only caused Black more trouble 23.Qd5+ Kg6 24.Bxe5 and it was all over.
Nepomniachtchi - Carlsen: 1-1.5
The Classical game ended in a draw. Nepomniachtchi blundered an exchange early which Carlsen overlooked.
Arnageddon
45.Bd4 allowed Black to unleash the power of double bishops via 45...Bg4. 46.Rd4 would have continued the fight a bit more. Black won the game in the next few moves and won the tournament for the third year in-a-row.
Karjakin - Tari: 1.5-1
Karjakin and Tari drew their Classical game. The former world championship challenger won the Armageddon after the Norway no.2 played inaccurately in the final moments of the game.
Photo Gallery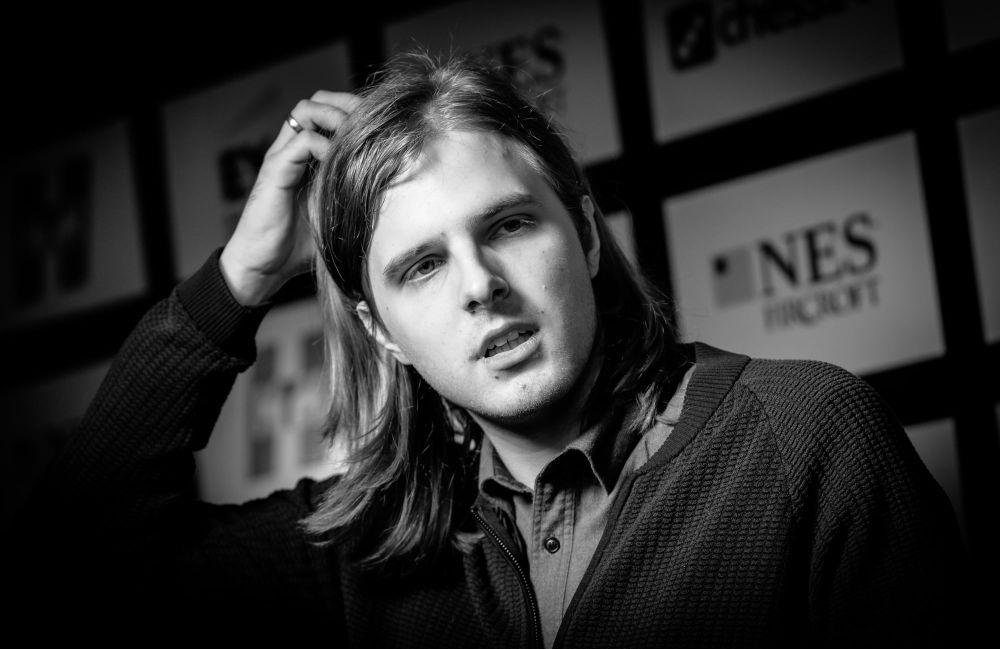 Replay Round 10 games
Pairings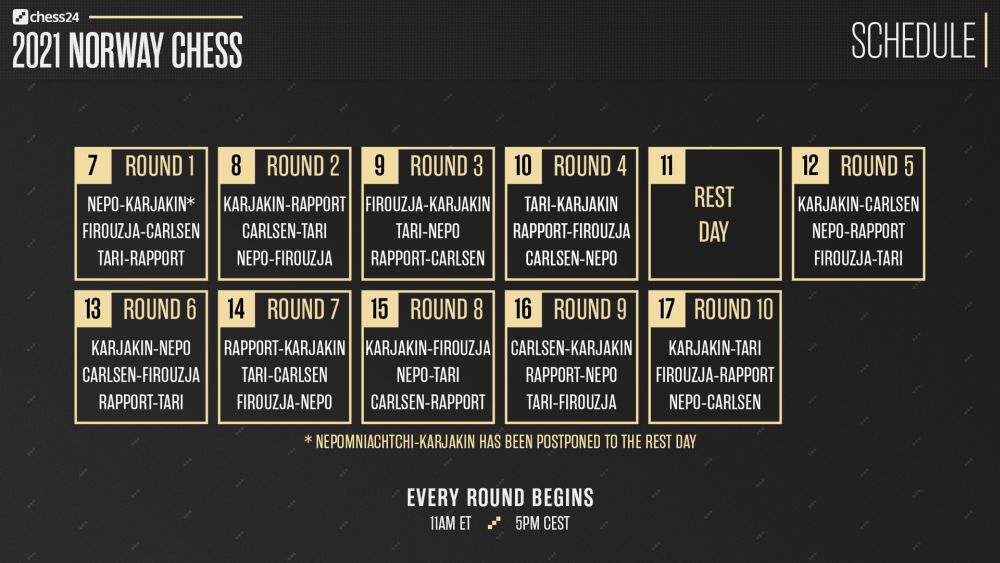 Results
Final standings
Scoring
Players will get the following points per round:
Victory in main game: 3 points
Loss in main game: 0 points
Draw in main game & victory Armageddon: 1.5 points
Draw in main game & loss Armageddon: 1 point
Armageddon Rules
• If there is a draw in the classical game, then the players will move on to Armageddon.
• White pieces will continue with white in Armageddon. With this, there will be a winner in each game due to the fact that black pieces will win if the game ends in a draw.
Replay the Live Stream
Links
Norway Chess official site
---