Carlsen Marches On, Giri Forces Decider | Legends of Chess Final 4 Round 2
Magnus Carlsen has truly become the benchmark of consistency! A favourite in all the tournaments he participates, he now advances to the Finals of the Legends of Chess tournament, easily defeating the Russian Legend Peter Svidler 2.5-0.5 in both the matches! Svidler needed a win in the 2nd round to force a decider, but his inconsistency worked against him, as Carlsen won the first two games and easily drew the last one with White to win the round and the match. In the other semifinal, Anish Giri was a point down twice, but fought back like a lion to win the decisive Armageddon, keeping his chances of meeting Magnus in the final alive. While Magnus awaits both Giri and Nepo have everything to win and lose as the 2nd semi final will be decided on the final day! A comprehensive report by Tanmay Srinath.
It has become a one man show! Magnus Carlsen was the first one to suggest a series of rapid events online to keep the chess elite busy during the COViD pandemic. He then announced the Magnus Carlsen Tour, comprising of 4 tournaments and a Grand Final. He then proceeds to win two of the previous 3 events, and in this one he reaches the finals without breaking a sweat! Truly a Chess Legend!
Carlsen 2.5-0.5 Svidler:
Round 2 of the 3 match semifinal had the same trend as the 1st - Magnus Carlsen showed complete superiority in all three phases of the game, and deserved to go through to the final. Peter Svidler got good positions out of the openings, but his troubles began soon after that, as the consistency of his good moves dropped sharply at critical junctures, his famed calculation deserting him in the match.
In game 1 soon after the opening Svidler should have considered an alternate recapture quite seriously:
Carlsen-Svidler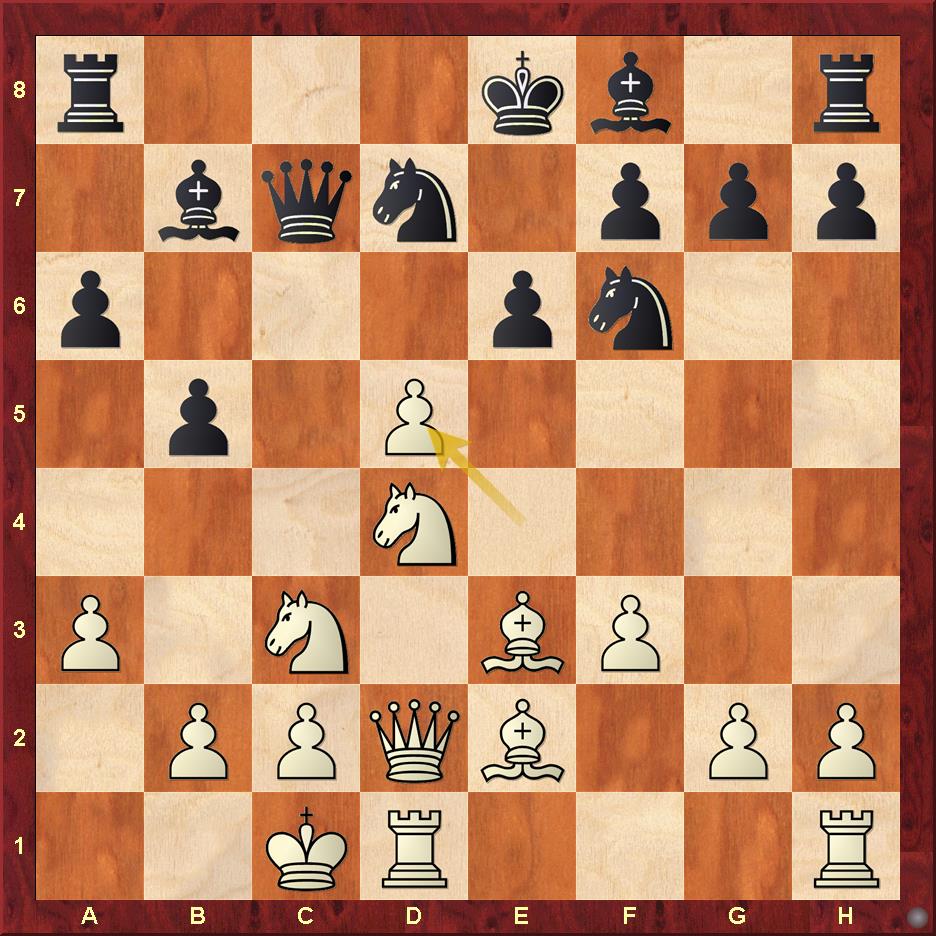 Carlsen played a nearly flawless game to win, but his win was not without misses:
Carlsen-Svidler
Game 2 is perhaps the best example of what happened in the match - Svidler got a fantastic position out of the opening, played the early middlegame well, but when it came to consolidating his advantage he was found wanting. Two such examples:
Svidler-Carlsen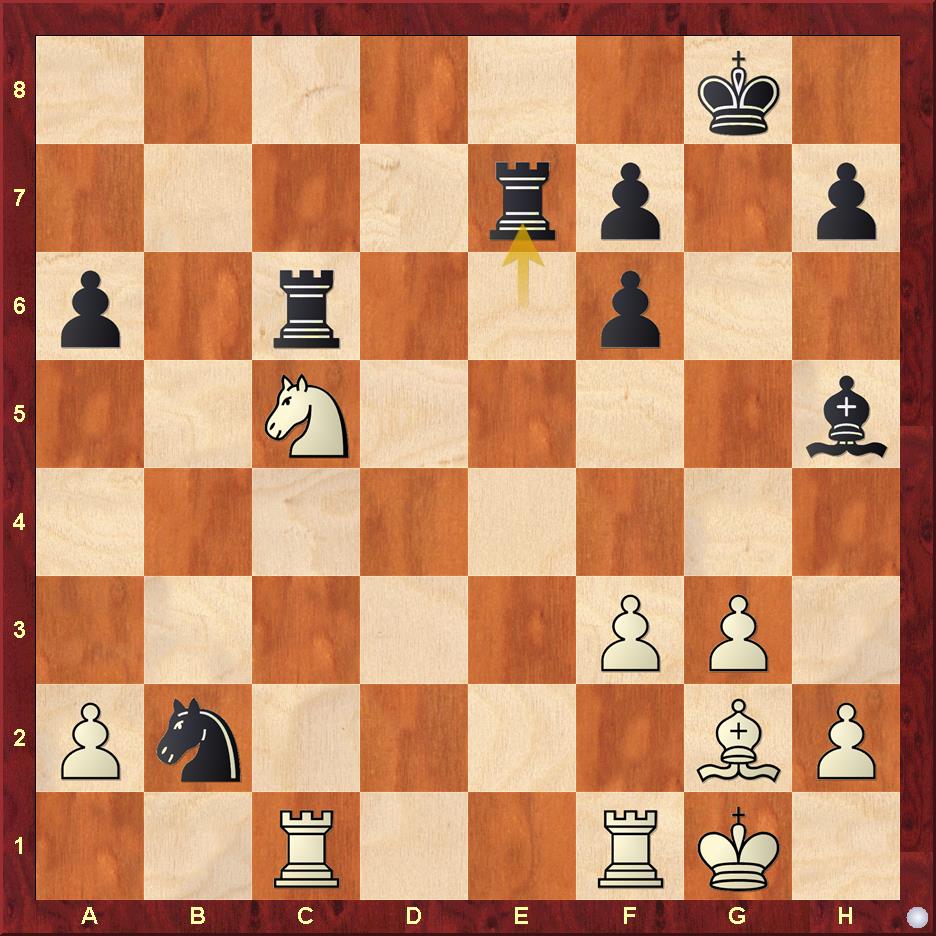 Soon disaster struck for Svidler:
Svidler-Carlsen
Game 3 was a rather dull affair - Svidler played the Sicilian needing to win to stay in the match, but Carlsen thwarted all attempts to sharpen the play by employing the Moscow Variation, and the game petered out to a draw after White missed some chances for an advantage:
Giri 4-3 Nepo:
In a match that saw wild swings of fortune for both colours, Anish Giri had to win on demand twice, once with Black, to force a deciding Armageddon, where he profited from some hasty play by Nepo in a winning position to take the semi final to a decider.
It did not start well for the Dutch No.1, as in Game 2 he first missed a chance for a large advantage and then failed to spot the draw:
Giri-Nepo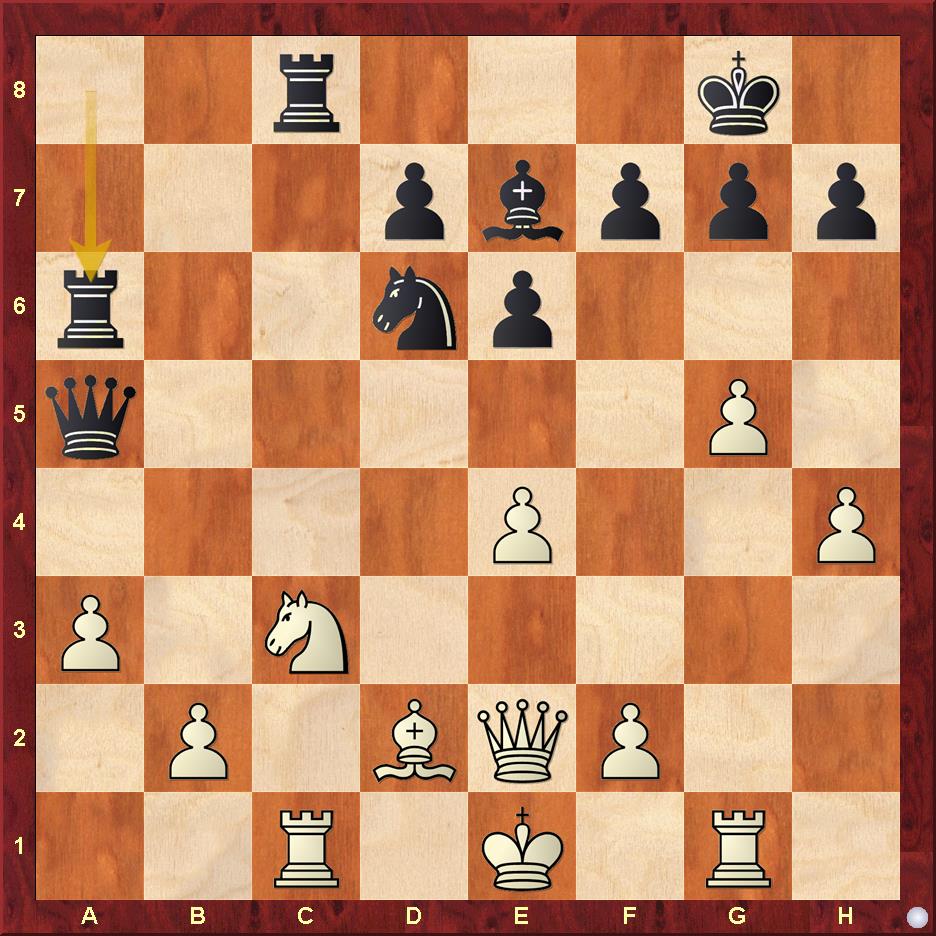 In time trouble Giri made the wrong binary choice:
Giri-Nepo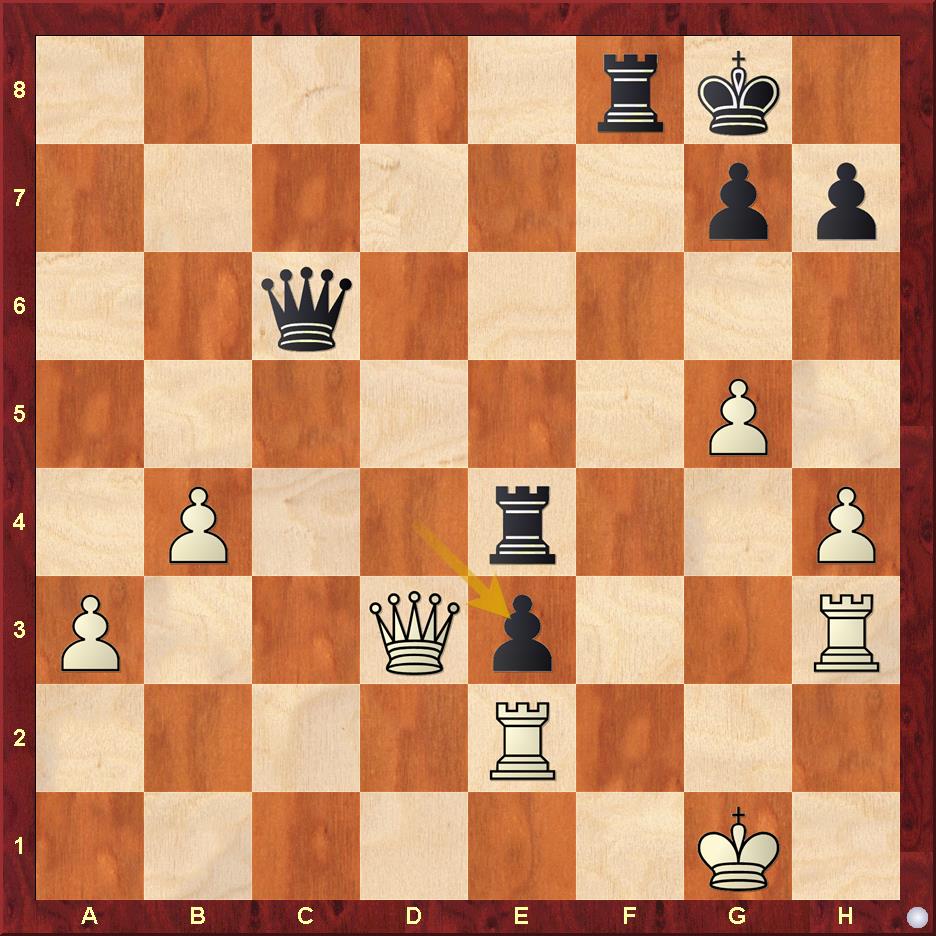 Needing a win with Black Giri played the Sicilian, and profited from a surprising error to take control of the game:
Nepo-Giri
It could have all ended differently had Nepo found a cute defense late into the endgame:
Nepo-Giri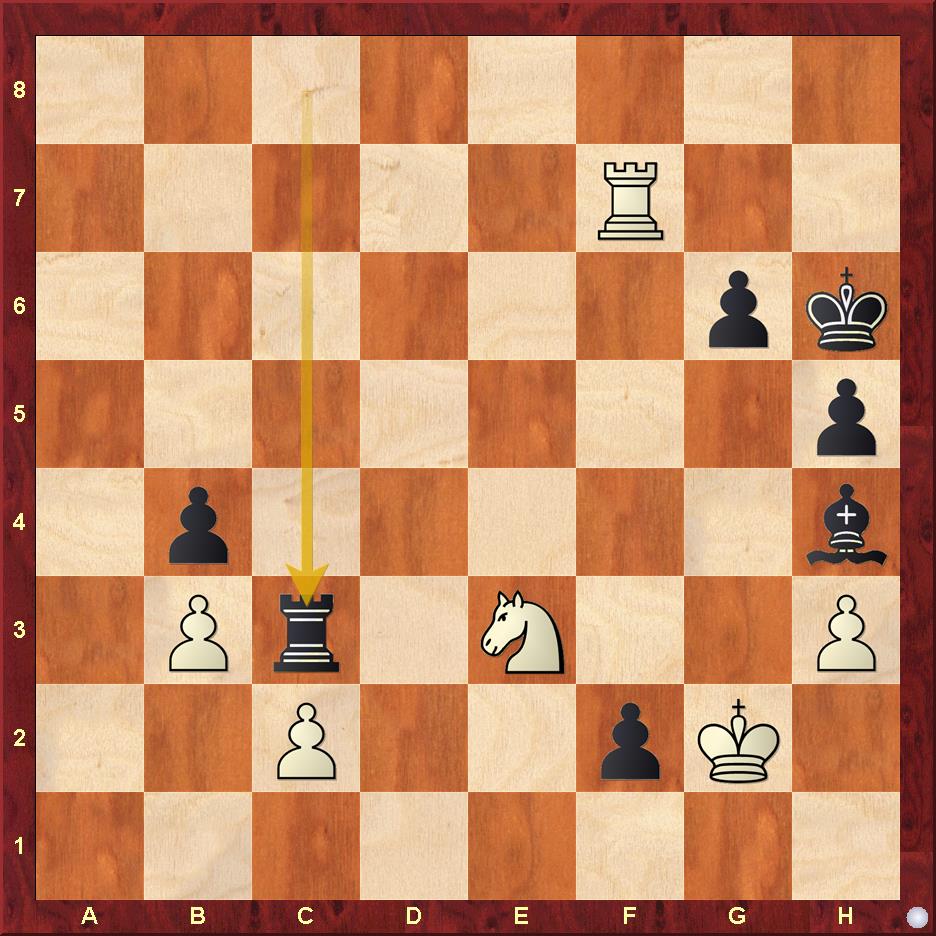 Nepo scored first in the Blitz tiebreakers, outplaying Anish in a sharp Open Sicilian:
Nepo-Giri
Needing to win on demand to force an Armageddon Giri chose the Reti, and in his haste Nepo blundered decisively as early as move 13!:
Giri-Nepo
The Armageddon saw a 5.Re1 Berlin where Nepo calmly outplayed Anish, and he seemed to have one foot in the finals when he slipped up tactically:
Nepo-Giri
---