Carlsen Draws First Blood | Legends of Chess Final Round 1
The Magnus Force makes winning look easy! Magnus Carlsen has been unstoppable, winning match after match, and today he continued his sparkling run, beating Ian Nepomniachtchi in the first of 3 rounds in the Legends of Chess Final. Carlsen got off to a good start, winning Game 1 with the Black pieces, after Nepo's opening experiment did not go according to plan. However, the ever resourceful Nepo struck back with a brilliant victory in game 3, in what many call one of the games of the tournament, outplaying the World Champion before finishing with a flourish and thus taking the match to the blitz tiebreakers. However, Carlsen would not be denied, winning both blitz games to win Round 1 of the finals. Nepo now has a mountain to climb if he is to throw a spanner in the works of the Carlsen juggernaut. A comprehensive report by Tanmay Srinath.
The Legends of Chess event is into its final phase, having entertained and taught millions of chess fans across the globe with fascinating games by its participants. The last two standing are World Champion Magnus Carlsen and one of the Candidates in 2020 Ian Nepomniachtchi. While Carlsen is the favourite to take the title, having been victorious in all his matches so far, one might expect the trickster Nepo to pose the biggest challenge to the World Champion.
Carlsen 4-2 Nepo:
In a battle of the two 1990 born players it was the younger one who upset his senior colleague! Jokes apart, it was just not going so well for Ian today, as his traditional trickery didn't quite work against the sagacity of the World Champion. Here are some of the highlights:
Game 1 saw numerous twists and turns out of the rare 6.Rg1 Najdorf. After oscillating between equal and winning for Black, it was Carlsen who finally triumphed after Nepo went astray deep into a queen endgame:
Nepo-Carlsen
Nepo would not be discouraged from putting up a fight. His 4-1 record against Carlsen aside, he is a great fighter, and in game 3 he played a spectacular game which was marred by one mistake each from both players:
Nepo-Carlsen
Game 4 saw both players take it easy, which meant that we would have a blitz tiebreaker. Here Nepo's lack of control with the White pieces proved to be his undoing, as he landed in a soup yet again and failed to extract himself when presented with an opportunity:
Nepo-Carlsen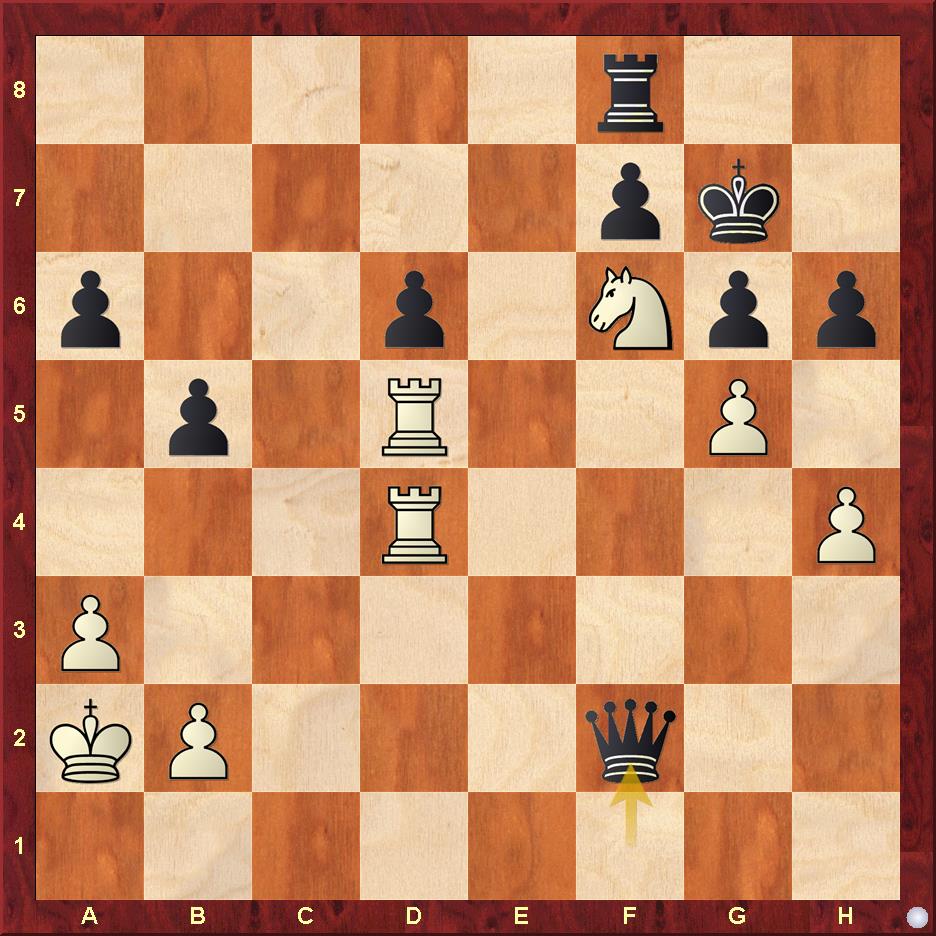 Beating the World Champion with Black on demand is not an easy thing to do, but Nepo had done it before in the Preliminaries. This time he played the Modern Defense and slowly outplayed Carlsen till both sides reached an unbalanced endgame, but by then most of the hope was lost:
Carlsen-Nepo
To win against the best in the world, one needs a combination of two things - extreme accuracy and predator like ruthlessness. Nepo did not play bad chess at all, but when it came to making mistakes or taking advantage of mistakes by the opponent he fell very slightly short. Still, the gap is very small, and one can still hope that the Russian turns things around in Round 2 so that we have all the 3 rounds in the final!
---