Vladimir Kramnik outplays Vishy Anand | Legends of Chess Round 3
The Legends of Chess tournament continues to throw surprises! Retirement fails to slow down Kramnik, who took down Anand in a match for the ages! Vassily Ivanchuk comfortably beat a hapless Ding Liren to register his first match win of the event. Nepo got past Giri with a game to spare despite having lost positions in all 3 games. Peter Leko played much better than Magnus Carlsen, but the World Champion profited from a mouse slip to win the final game and the match. Svidler seems to be getting better with each match win, this time against Gelfand, and leads on a perfect score with Magnus Carlsen. An illustrative report by Tanmay Srinath
Online Chess, while definitely not the only format that should be played, is definitely one of the most interesting ones. In this tournament there have already been quite a few surprises, most notably about the quality of play of the yesteryear stars like Svidler, Gelfand and Leko. As Magnus Carlsen remarked today:
The excitement levels also reached a new high:
Kramnik 2.5-0.5 Anand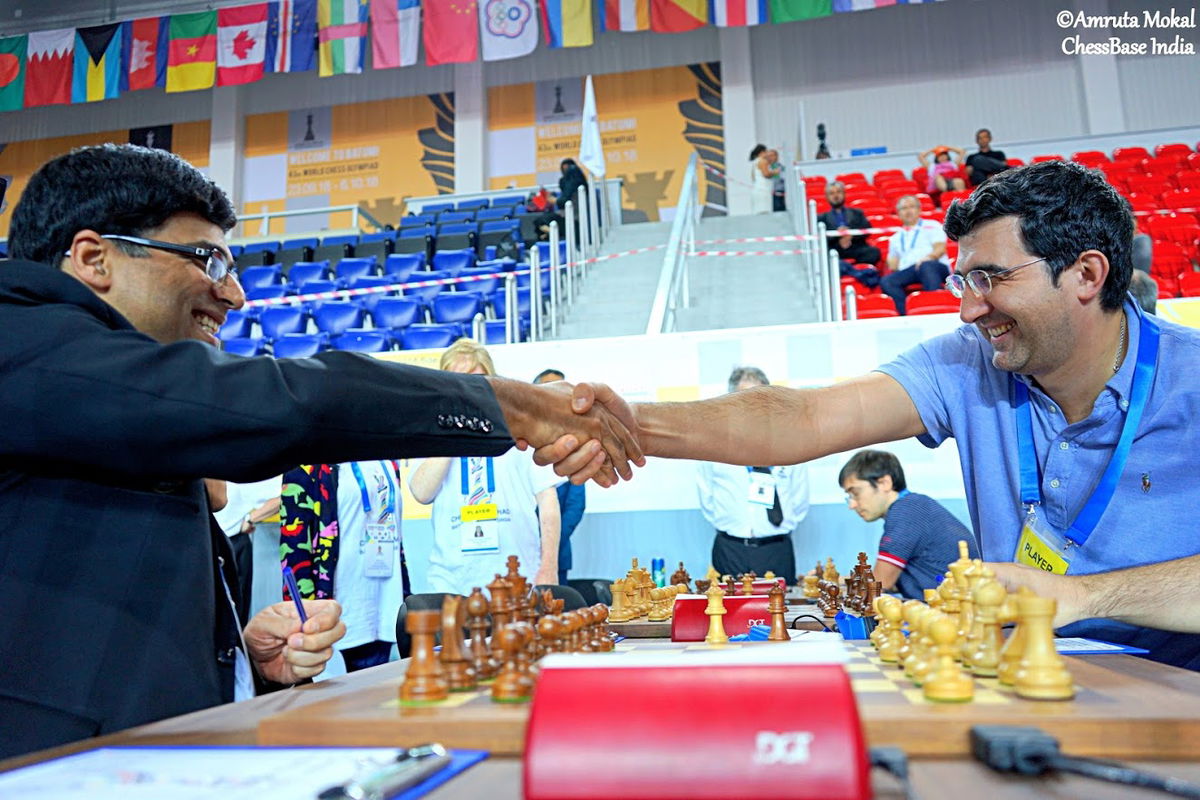 Two rivals, friends and colleagues from the same chess generation met at the (virtual!) board for the nth time. One would think that these two guys know only chess, but a certain Thug Life Grischuk thinks we should call it the match of the trolls(!?):
Jokes aside it was indeed a Kramnik show today, but since it was limited to the chessboard we will have to wait to see the legend's trolling skills another time!
Game 1 according to Kramnik was crucial in setting this up:
Anand-Kramnik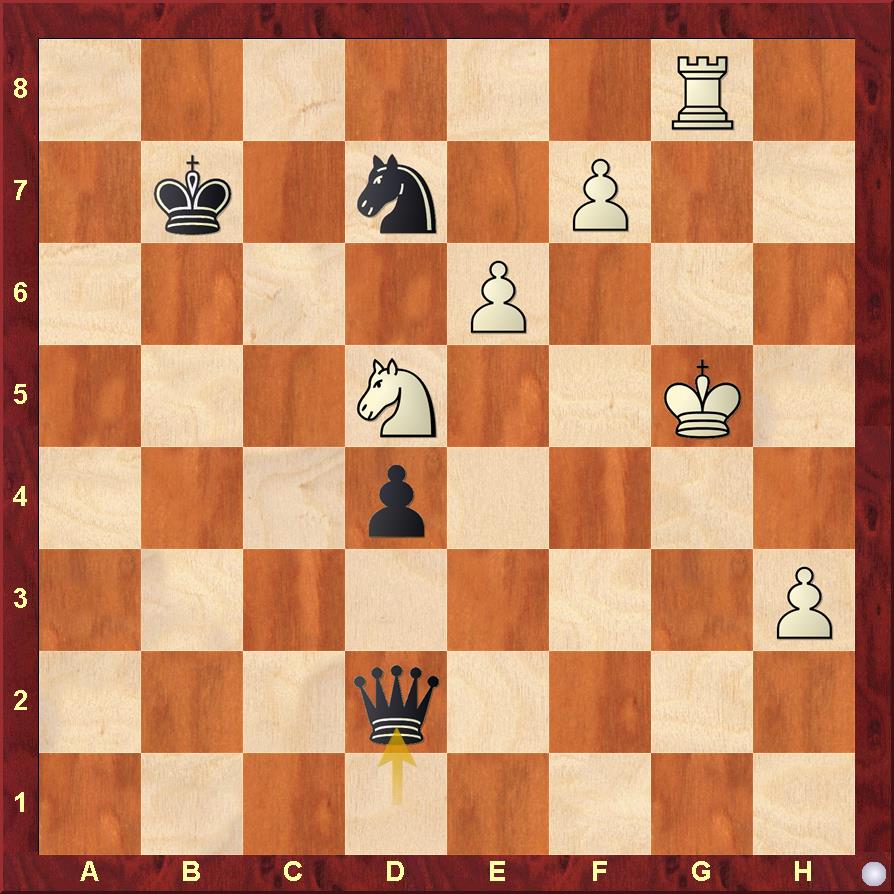 This win proved crucial according to Kramnik:
Kasimdzhanov could not control himself!:
Game 2 was seemingly a case of Anand forgetting his previous game:
Kramnik-Anand
Kramnik converted this game without much fuss, and in the 3rd game he found a cute maneuver to end the match:
Anand-Kramnik
Nepo 2.5-0.5 Giri:
One should sometimes leave it to the player himself to describe what happened!
One should always try and take the lighter note in any bad situation, and that is what Nepo did today. He was dead lost in 3 straight games, but scored 2.5 in them. It shows a lot of character that he continued to fight in losing positions and make Giri work for the point. Sometimes even the best of the best have a bad day:
Giri-Nepo
Game 2 was another miss for Anish:
Nepo-Giri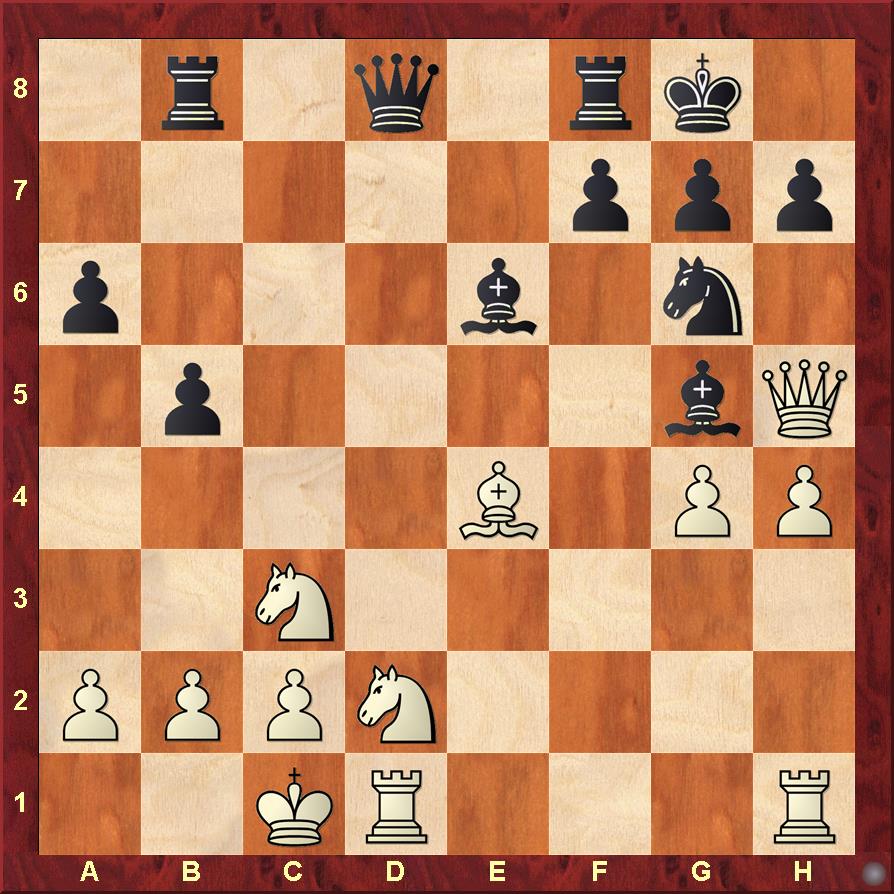 Nepo could not hide his delight at the sudden chance:
Game 3 was a repeat of the Grunfeld seen in game 1, and as usual Nepo found himself lost soon after the opening. But Giri sadly missed another win again:
Giri-Nepo
Carlsen 2.5-1.5 Leko:
This is one match where the scoreline doesn't do justice to the games, as Peter played extremely well in the match:
But like former FIDE World Champion Kasimdzhanov put it:
Leko showed us that he is still extremely strong as a chess player, but the lack of quality chess he has played in the last 5 years is showing in his games - his once fabled chess technique has gotten really rusty. To give a few examples:
Leko-Carlsen
Game 2 followed a similar trend - Peter outplayed Magnus for the majority of the game, but missed a neat chance:
Carlsen-Leko
Game 3 was a case of extreme alertness from the World Champion in a dead lost position:
Leko-Carlsen
It was in game 4 when luck decisively deserted Leko:
Carlsen-Leko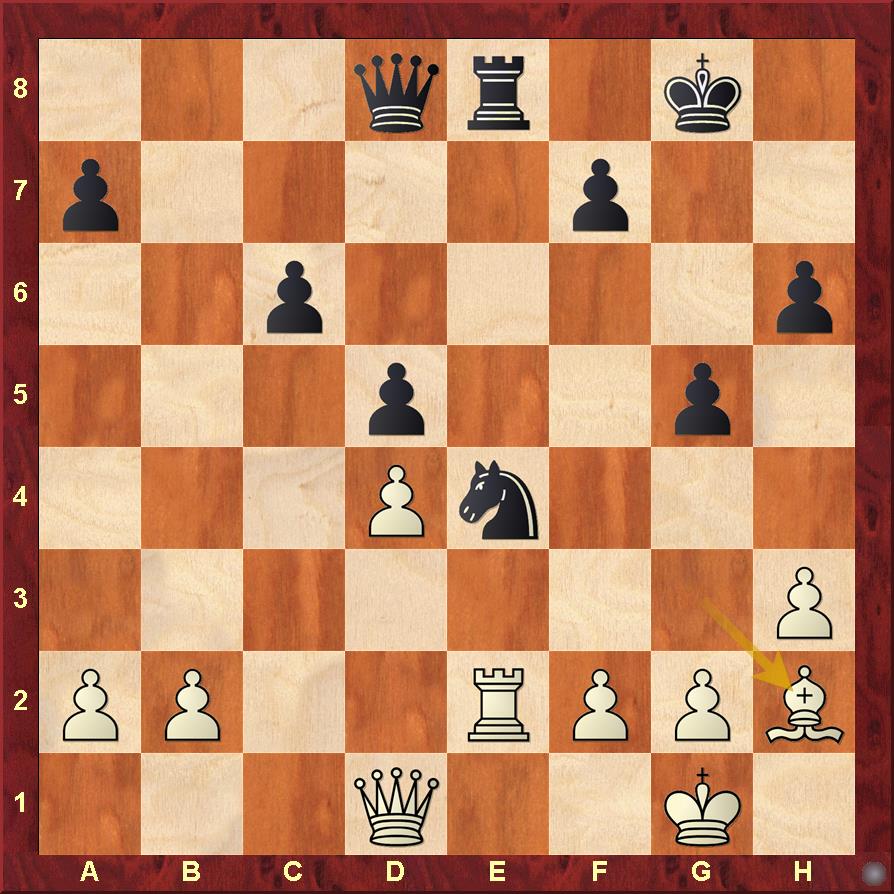 But despite this, Leko was infinitely gracious in the post-mortem:
Ivanchuk 2.5-1.5 Ding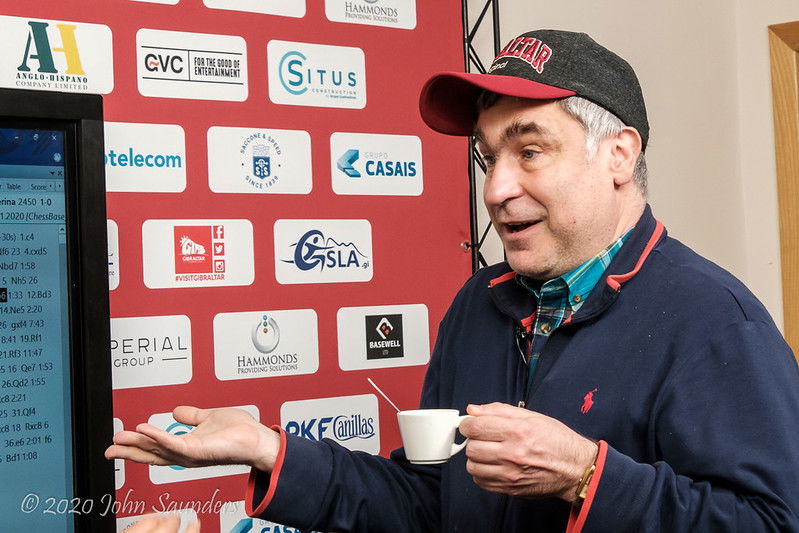 This is the match that excited and wowed the entire chess audience! This is one such reaction:
Planet Chucky did experience a sudden onset of spring today! Despite Ding's horrible form, he managed to win one game, so hopefully it is a precursor for future success. But first, let's focus on the man of the moment:
Ding-Ivanchuk
Game 2 saw Ding miss two clear equalizing opportunities:
Ivanchuk-Ding
Game 3 saw Chucky experimenting with a really bad Benoni (which says a lot!), and he should have been punished sooner:
Ding-Ivanchuk
However, any thoughts of a comeback were quashed in the 4th game by an inspired Ivanchuk:
Alexander Grischuk was his usual self-depreciating self, and gave a fitting answer to a rather common question:
Svidler 2.5-1.5 Gelfand:
After two brilliant match wins in his first 2 rounds, Boris Gelfand was finally stopped in his tracks by an improving Peter Svidler, who seems to be on the way to hitting his peak just as the tournament approaches the business end. While Svidler is playing inconsistently, he seems to be taking all the tactical chances he is getting, as was evidenced by his match today.
Game 1 saw a rather surprising technical error from Boris:
Gelfand-Svidler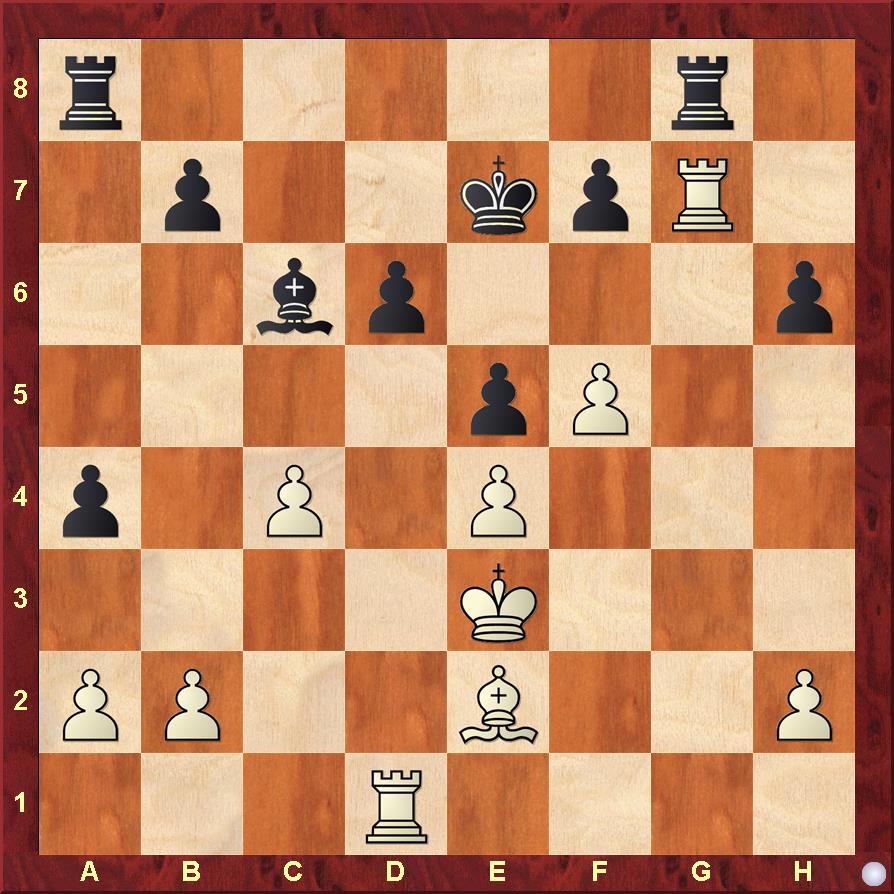 Game 2 was another big chance for Boris:
Svidler-Gelfand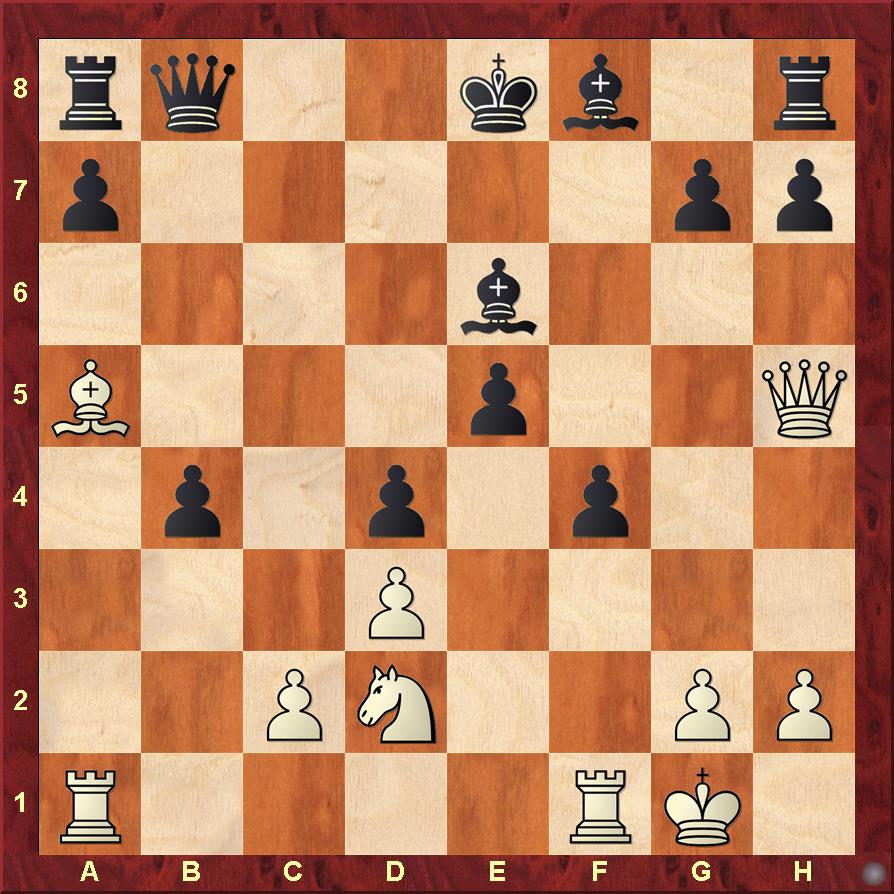 Game 3, the only decisive game of the match, saw another chance fly past Gelfand:
Gelfand-Svidler
Game 4 was perhaps the best I have seen Peter play in the tournament. He never let go of an advantage, and could have sealed the game off with a nice knight move:
Svidler-Gelfand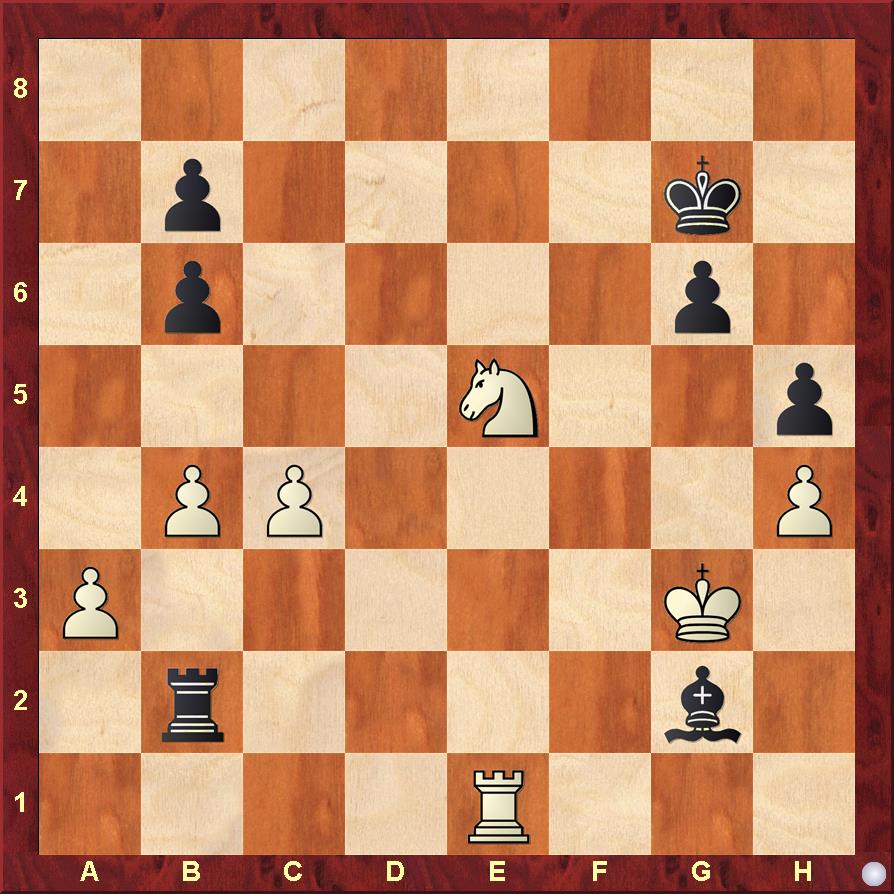 Replay all the games of round 3:
---