Interview with the youngest ever Aeroflot Open winner - Aydin Suleymanli
The Aeroflot Open has a great history. All of the current top players including Carlsen, Karjakin, Mamedyarov etc. have played at this prestigious event at some point of their chess career. Every youngster usually takes it as an opportunity to get exposure and improve his game. The same was the case with 14-year-old Aydin Suleymanli, who came to Moscow as the 71st seed and with the ambition of scoring his second GM norm. What happened next was quite unbelievable! The new beast from Baku, as everyone likes to call him, performed at an incredible 2791 Elo and won the tournament ahead of 63 grandmasters. IM Sagar Shah contacted Suleymanli after the event ended and brings to you an interview with the next big thing in Azerbaijan chess.
When Kaido Kulaots won the Aeroflot Open - A group in 2019, everyone believed that such a result may never again occur at the Aeroflot Open, at least for a few years! After all the 62nd seed winning a tournament ahead of several super GMs is not at all common. When the Aeroflot Open 2020 began it was natural to assume that Artemiev would have the best chance to win it. He was the only 2700+ player in the field. But if not the Russian super GM, you had the likes of Maghsoodloo, Sjugirov, Sarana, Adhiban, Kovalev, Abdusattarov, all 2640+ rated players and capable of beating the best in the business on any given day. As the tournament progressed it started to become clear that this time we were not going to have the 62nd seed win the event, but in fact the 71st seed!
My first meet with Aydin was at the World Youth Championships 2019 in Mumbai, India. He started as the third seed in the under-14 section behind Sreeshwan Maralakshikari and Volodar Murzin. I began to take notice of his play when he led the tournament with a score of 5.5/6 and later went on to win the gold without any real issues scoring 9.0/11. I remember a couple of points which he mentioned in the interviews I did with him. When asked whether he plans to become a professional chess player, Aydin replied, "I am already a professional chess player! I want to become an elite grandmaster!" And when he managed to beat the giant killer of the tournament R. Abinandhan (1830), who had beaten just about every opponent and was gaining 250 Elo points, Aydin said, "I decided to play the French Winawer for the first time in my life because my coach Farid Abbasov told me that my opponent is tactically quite strong and I should play the Winawer which leads to a positional game." From these two points plenty of positive things about this youngster already started to become clear:
1. He has big aims in chess
2. He has a good and stable coach who helps him on a regular basis
3. He is not afraid to experiment and try new things and is also not afraid of his opponents
4. He is a thinker and tries to vary his style of play
Although it was a big surprise for everyone when Aydin won the Aeroflot Open 2020, it was already clear to me four months before that, that this lad is cut out for big achievements in the world of chess!
Aydin Suleymanli on Aeroflot Open 2020 victory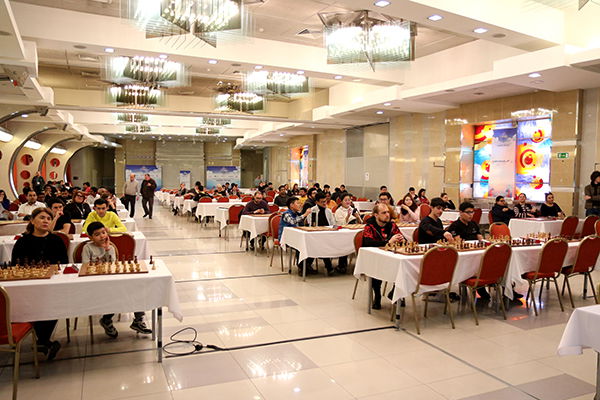 This was the second time that Aydin played at the Aeroflot Open. The previous one was in 2019 when he was fighting it out in the B-group and had achieved his IM norm. Aeroflot is an event that the youngster likes to play. "The tournament is really good and the atmosphere is amazing", says Aydin. "Before it began my aim was to score 5.0/9 and get a GM norm!" Aydin already had one GM norm under his belt and was hunting for his second one. Everything began on a good note when in the first round itself the youngster scored a win against GM Aleksandar Indjic (2622). But the game was far from being error free. In fact the evaluation swung 180 degrees several times before Aydin could chalk up the full point. "When I am playing the first game of the tournament, I am trying to attack from the first moves. Because I know if I will play a calm game my chances of success are getting lower." Does that mean you calm down as the event progresses? "Not really!", Aydin quipped with a smile on his face.
The win against Indjic was followed by a solid draw against Mustafa Yilmaz (2607). In the third round the youngster was facing one of the biggest talents in the world of chess - R. Praggnanandhaa. "I knew that a tough challenge was waiting for me against Praggnanandhaa. He is a great player." Pragg decided to confuse his opponent in the opening by playing 1.c4 b6!? with black. We reached a critical position when Pragg sacrificed an exchange:
Suleymanli vs Praggnanandhaa, Round 3
Why did you not take the rook on e7? "Until this point we both had taken a lot of time on the clock. When Pragg played ...Ne4 I knew he had prepared himself for the exchange sacrifice. Hence, I decided to avoid taking the rook and instead continued with Bf4." From such answers you can understand how psychology plays a very important aspect in Aydin's over the board decisions. After surviving a completely lost position, Aydin had another tough encounter to save against Mikhail Kobalia in round 4.
Kobalia vs Suleymanli, Round 4
Round five against Haik Martirosyan showed the creative side of the youngster.
Suleymanli vs Martirosyan, Round 5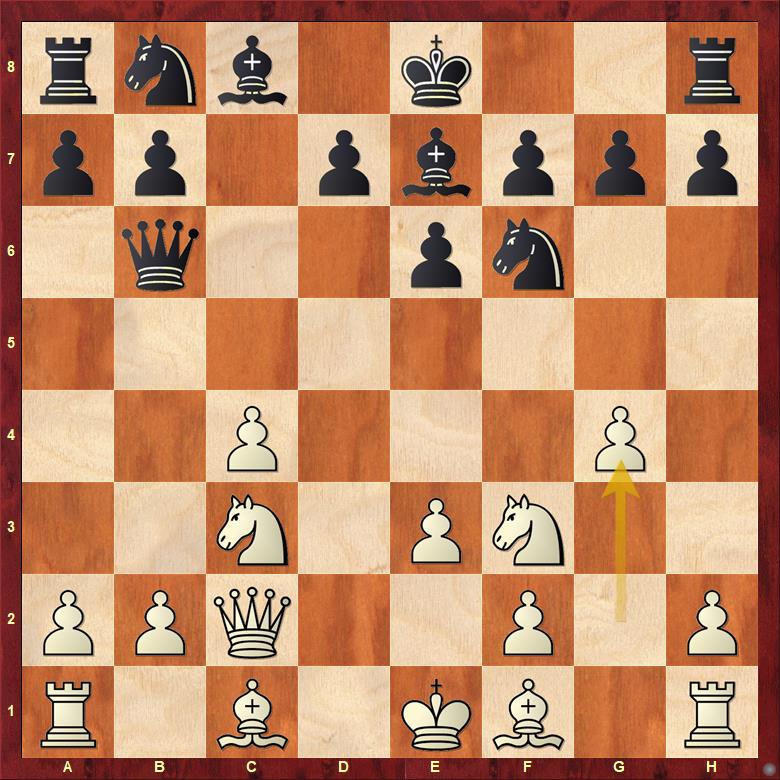 Was this home preparation? "It was over the board inspiration", says Aydin. He went on to play a brilliant game by activating his rook from g1 to g5 and eventually using it in the attack via b5.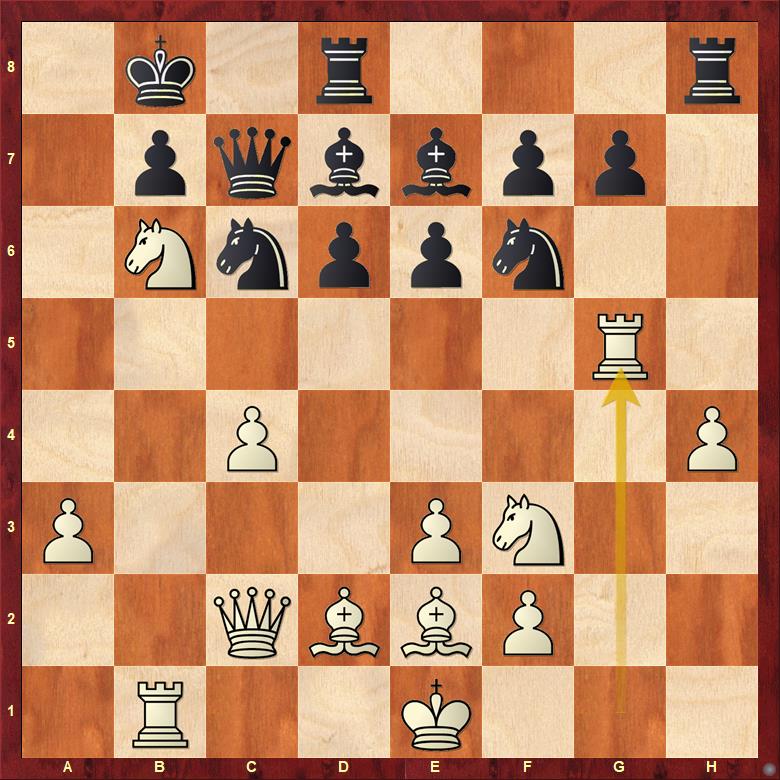 It was a pity that after playing so well Aydin drew the game. "To be honest I was really upset because my position was perfect from first moves." This draw affected Aydin, but only for a few minutes! "I am the kind of person who doesn't mind anything! I do not let the losses affect me for very long!" Although the round five result wasn't great, the tournament was going on really well for the youngster. He was on 3.0/5 and if he had to achieve his aim of scoring a GM norm, all that he needed was another 1.5 points in the next four rounds! Not so difficult. Things began to pick up for Aydin from the sixth round. He was playing with the black pieces against Vasif Durarbeyli. He played his favourite opening the Caro Kann.
Durarbayli vs Suleymanli, Round 6
Aydin was well prepared for this game and had seen this line beforehand. He played confidently and soon built up a winning position. But it was far from a conventional advantage. The position was a complete mess. The youngster kept his cool and finished off his opponent without too many problems.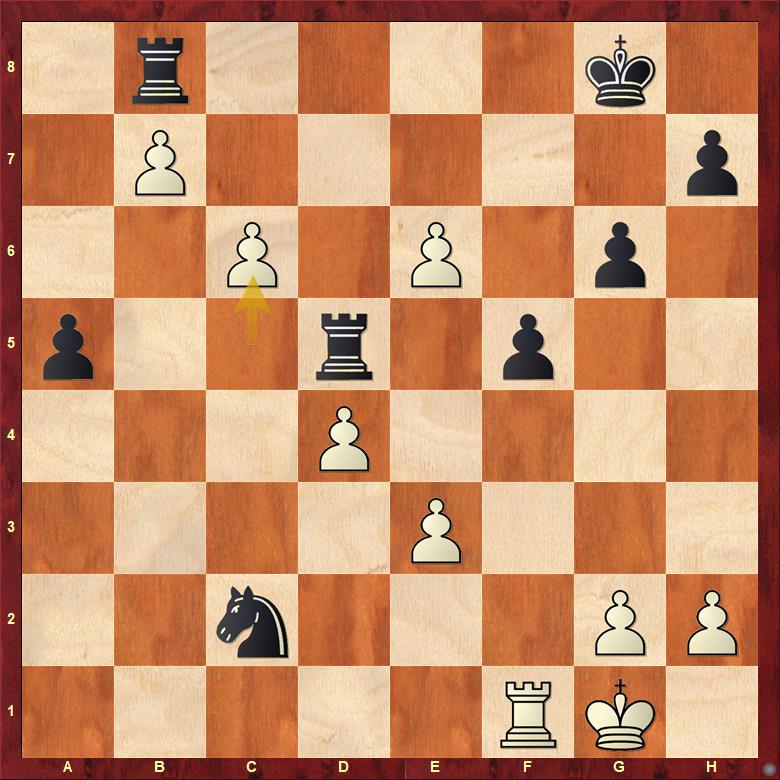 White has these host of powerful pawns, but black has an extra rook and a knight! Aydin found the accurate ...Rb5 in the above position. His opponent replied d5 and black continued with the cool and calm Kg7! bringing in the king, d6 Kf6 d7 Rc5 Rd1 Rd8
The seventh round turned out to be Aydin's favourite game from the tournament. I quite liked his game against Maghsoodloo in round 8. For Suleymanli the fact that he had sacrificed a piece against an experienced GM like Smirin and outplayed him was a special feeling.
Aydin Suleymanli vs Ilya Smirin, Round 7
"I wanted a position similar to the King's Indian, and so I didn't think too much. Just played 3.e3!" says Suleymanli. The key moment of the game was reached after just 12 moves.
Let's try to think about the position after 13.b3 f4 14.gxf4 exf4 15.Nxf4 Bxc3 16.Qxc3 Rxf4:
17.Rad1! This is definitely a star move and one that not only shows tremendous understanding of chess dynamics, but also the courage to play fighting chess. The pawn will move to c5, the rook will plonk itself on d6 and the f-pawn will go to f4. Black on the other hand, will have an extra piece, but will lack space! Truly, deep thinking.
5.0/7 was already a powerful score. Aydin's aim at the tournament had already been completed. He had scored his second GM norm with two rounds to spare. In such situations we often see a player relaxing and then losing both of his next games. But nothing of that sort happened with Suleymanli. In the eighth round he went for the kill against GM Parham Maghsoodloo and scored one of the best wins of his chess career. The move that impressed me to no end was:
Maghsoodloo vs Suleymanli, Round 8
In this position Suleymanli found the spectacular move ...a5! It's only when you delve deeper that you realize the strength of this move. Black could have taken the pawn on a2 with ...Nxa2. But after Ra1 Nxc3 White gets in Ba6! and then Ne2 and everything is under control. However, with a5 Aydin renews the threat of Nxa2 and with Ba6 no longer possible, there is very little that White can do about it. As it turns out the youngster hadn't seen this move in advance. "I reached this position and then saw that ...a5 is really strong", says Aydin.
"I thought he will play Ra3 and I would reply Bb4 and he would go back to a1 and I would repeat and agree to a draw." Ra2 was a mistake because of Bb1 and after that Black was in the driver's seat.
Speaking to ChessBase India, Aydin's coach Farid Abbasov said, "Every game played by Aydin was very high quality. But my favorite game was against Parham Magsoodloo. It doesn't look like the most beautiful, like the one against Smirin. but it was a great game by Aydin. And it was very difficult to prepare against a GM of this level."
The move that I hadn't paid much attention in my analysis was ...g5! As Abbasov pointed out, this was a key element in Black's entire strategy. Because if instead of ...g5 if Black went ...a5 then White could play e4!? dxe4 and cxb4 as the rook on c1 is defended. The position after losing a piece is also complex, but with ...g5 Black displaces the bishop from f4 and avoids all of the e4 ideas.
A draw was enough for the youngster to clinch the title. "I was very excited and at the same time nervous. I am very happy that I managed to hold my nerves and make a draw. After the game Rauf Mamedov congratulated me and said that he hopes in the near future, I will become the World Champion! It was really a nice feeling to get these compliments from him."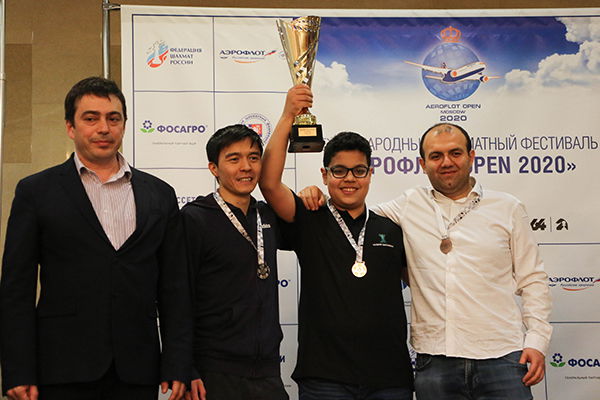 Nothing great happens alone. You always need a good team. And Aydin is blessed with supportive parents and a very competent coach. "My parents always support and motivate me and that gives me a lot of confidence."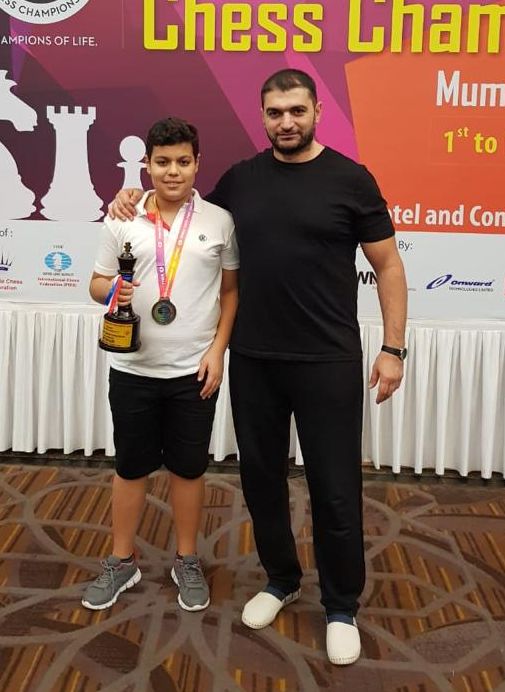 Abbasov was all praise for his student, "I have been working with Aydin since 2015. He is very very talented. In my opinion, his discipline and work ethic are the most important skills that he possesses. He became the European Youth Champion twice in under-8 and 12 and has won the bronze medal in World Youth in 2013. This year he won the gold in World under-14. He is a creative youngster and maintains that creativity both in attack and defence!"
Aydin took home the winner's cheque of €13,875. "I will use this money for my next tournaments, and I also plan to take some rest going to a nice place. So I can use it even there!" A big fan of Carlsen and Mamedyarov, Aydin will next feature in the Azerbaijan Championships 2020 which will begin from the 14th of March. The youngster was also upset that Radjabov isn't playing in the Candidates. "I had a lot of belief in Radjabov's chances and I am upset that the next World Champion will not be from Azerbaijan." For now Aydin has two GM norms and has crossed the rating barrier of 2500. The GM title is just a formality for the youngster. "Before 2020 ends I want to enter 2600, and I am working hard for that!"
---