Diptayan, Abhijeet and Pranesh in the title fray of 18th Delhi GM Open 2020
Aleksej Aleksandrov maintained his sole lead with a score of 7.0/8, by making a short draw with compatriot Alexei Fedorov. Abhijeet Gupta defeated Himal Gusain after the latter made an incorrect bishop exchange. Diptayan converted his decent advantage in the middle game against Lokesh N. 14-year old Pranesh M continued his fantastic run as he defeated Adam Tukhaev by double piece sacrifice and scored his second IM-norm. He is on the verge of scoring his maiden GM-norm. All players and officials maintained a two-minute silence to mourn the loss of former AICF Secretary General P T Ummer Koya | Photo: Niklesh Jain
Three Indians stay in the hunt
The All-Belarusian game between GM Aleksej Aleksandrov (2592) and GM Alexei Fedorov (2592) was a quick draw in just 13 moves.
IM Himal Gusain (2401) had a decent advantage against GM Abhijeet Gupta (2603) in the middlegame, but he made an incorrect bishop exchange at the wrong time and all advantage faded.
Abhijeet - Himal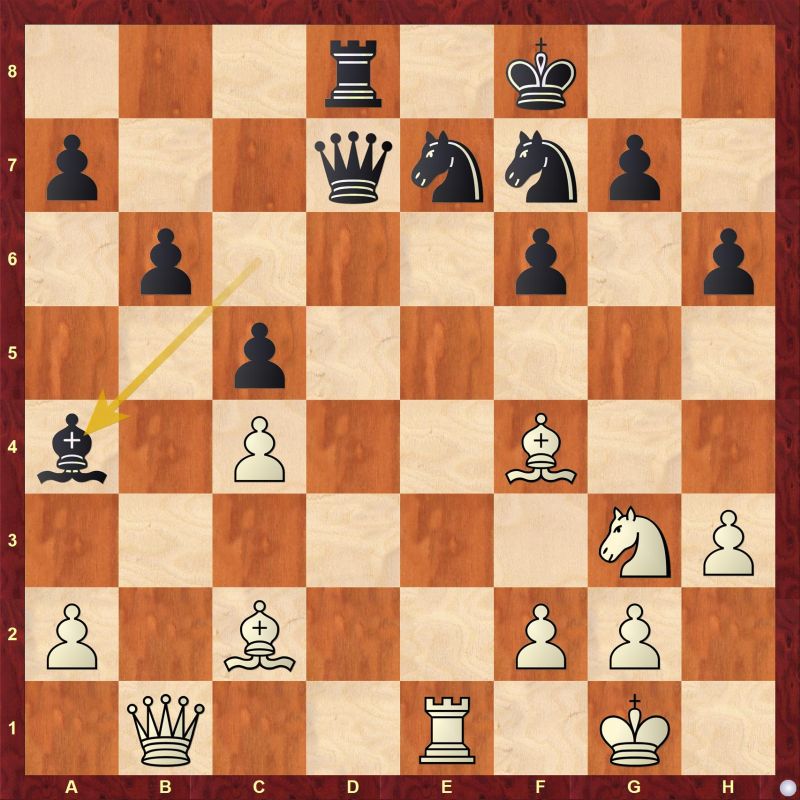 After the exchange of bishops, things turned very quickly into Abhijeet's favor.
Black could have still maintained some sort of equality with correct play here, however Himal made the mistake of playing 42...Kf8 which gave white the opportunity to gain further advantage.
GM Vishnu Prasanna (2474) grabbed one pawn too many and that cost him the game against GM Jose Eduardo Martinez (2606).
Vishnu - Martinez
GM Nodirbek Yakubboev (2597) scored a fine victory over IM Florian Kaczur (2485) after the latter sacrificed three pawns without any compensation.
IM Neelash Saha (2356) held GM Ivan Rozum (2573) to a draw comfortably.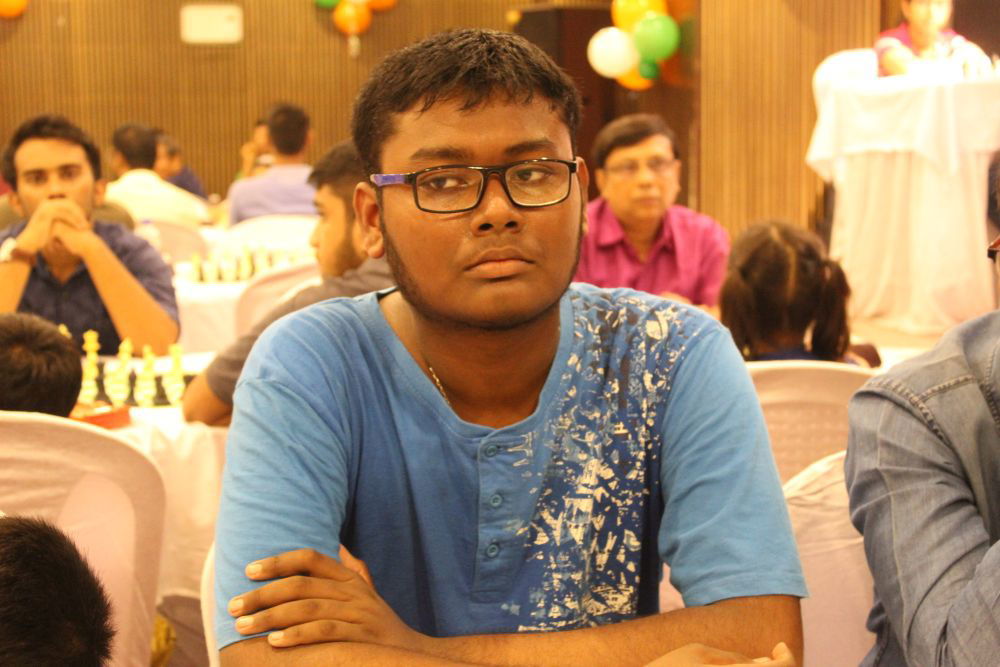 GM Diptayan Ghosh (2550) got a decent advantage in the middle game and he had no trouble converting it into a win.
14-year old Pranesh M (2317) continues his impressive run and scores another fantastic victory over GM Adam Tukhaev (2548). Pranesh also scored his second IM-norm and he is on the verge of scoring his maiden GM-norm.
Tukhaev - Pranesh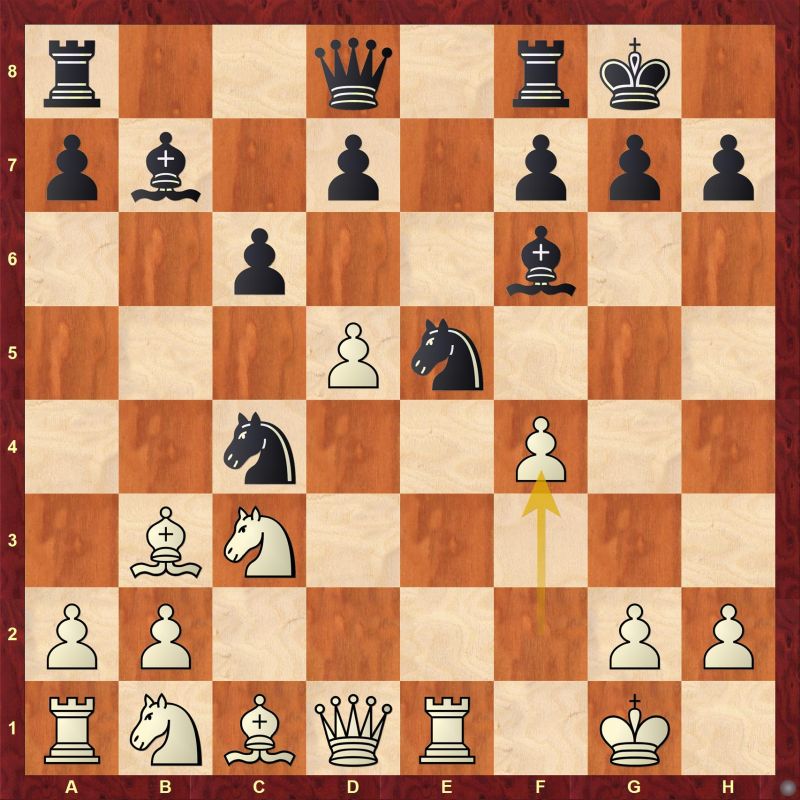 How do you think Black should react here?
Black has already given up a knight, how should Black continue after 16.fxe5 ?
White's final mistake in the game was 22.Nd2. Find out why
GM Stupak Kirill (2506) punished GM Karthik Venkataraman's (2479) extreme passive play.
GM Stanislav Bogdanovich's (2562) poor form continued as FM Ameya Audi (2359) defeated him with sharp play. Bogdanovich gave away his Queen for a Rook which Ameya later returned to be ahead in material. Later on Ameya made a checkmate threat which was too strong for the Ukrainian to defend.
Ameya - Bogdanovich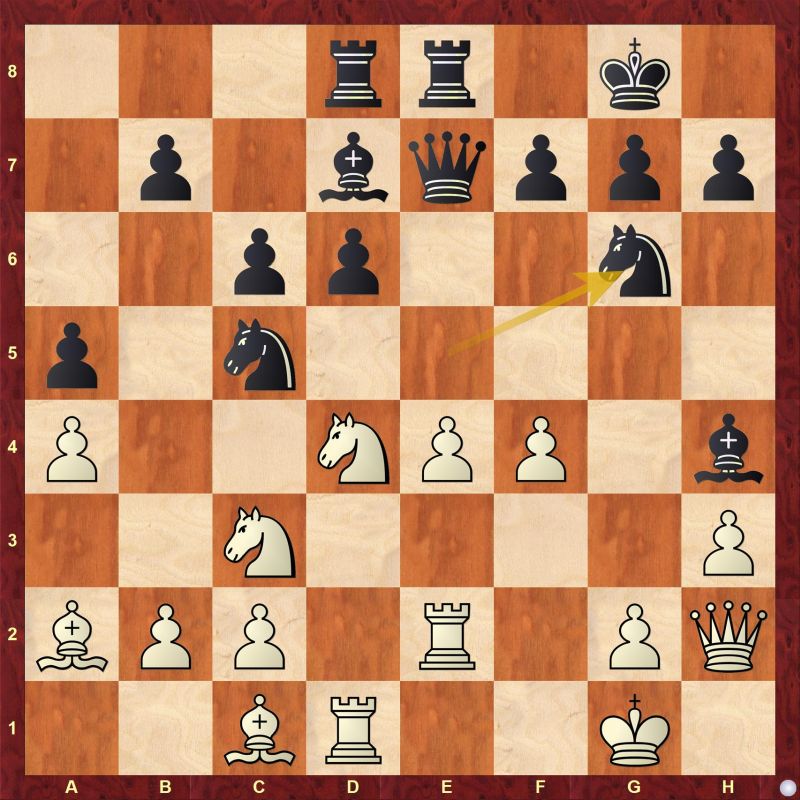 The Indian Tal IM Rathnakaran K (2329) defeated Iranian GM Aryan Gholami (2541).
15-year old Srihari L R (2302) got a decent advantage early in the middle game against GM Sergei Yudin (2508) which he had no trouble converting into a full point.
Saurabh Anand (2269) defeated Chilean GM Rodrigo Schroeder (2487) with a sharp play.
FM Manish Anto Cristiano F (2280) held Bangladesh's GM Ziaur Rahman (2434) to a draw.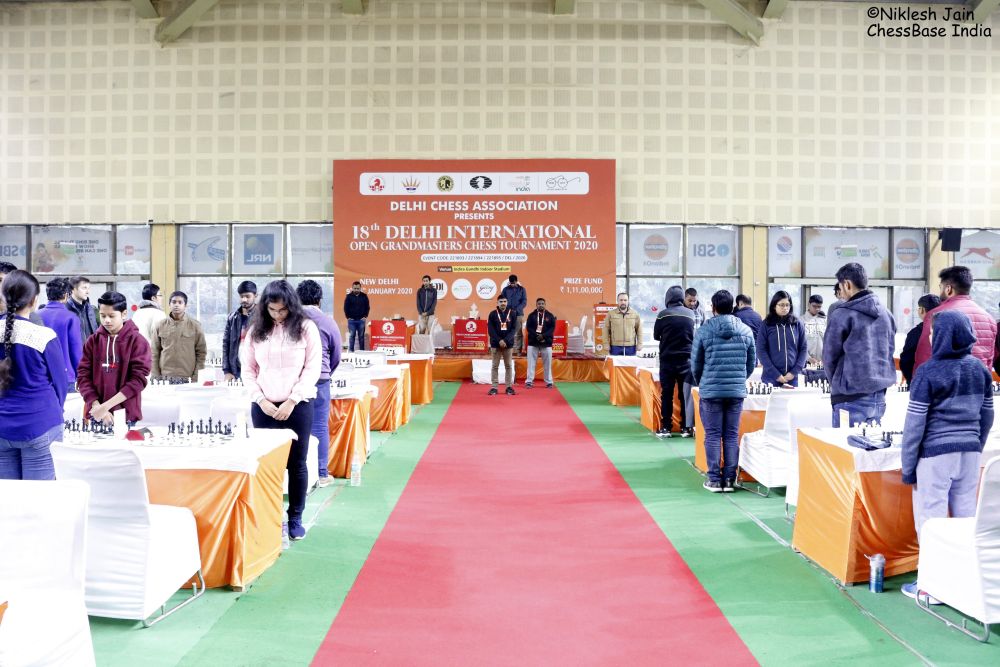 Replay all games
Round 8 results
Round 9 pairings
---