18th Delhi GM Open 2020: G B Joshi stuns Harsha Bharathakoti
The biggest open tournament in the country started its 18th edition on 9th January at Indira Gandhi Stadium, New Delhi. The tournament was inaugurated by Managing Worker and Chairman of Sahara India Pariwar, Subrata Roy. In the opening round, Harsha suffered the same fate as last year, as he again started with a loss, this time against Delhi's seasoned veteran G B Joshi. Harsha made an inaccurate sacrifice which his opponent had no trouble punishing. Dhananjay held Bhopal GM Open 2019 winner Nodirbek Yakubboev and Aashna Makhija held Chilean GM Rodrigo Schroeder to a draw respectively. The tournament boasts a total prize fund of ₹11100000. It was announced that next year it will be increased to ₹12500000. Photo: Niklesh Jain
Joshi, Dhananjay and Aashna score upsets
Delhi's season player G B Joshi stunned GM Harsha Bharathakoti in the opening round of 18th Delhi GM Open 2020. Playing with the black pieces, Joshi got a bad position out of the Symmetrical English opening.
Harsha made an inaccurate sacrifice after failing to capitalize on the early advantage.
Harsha - Joshi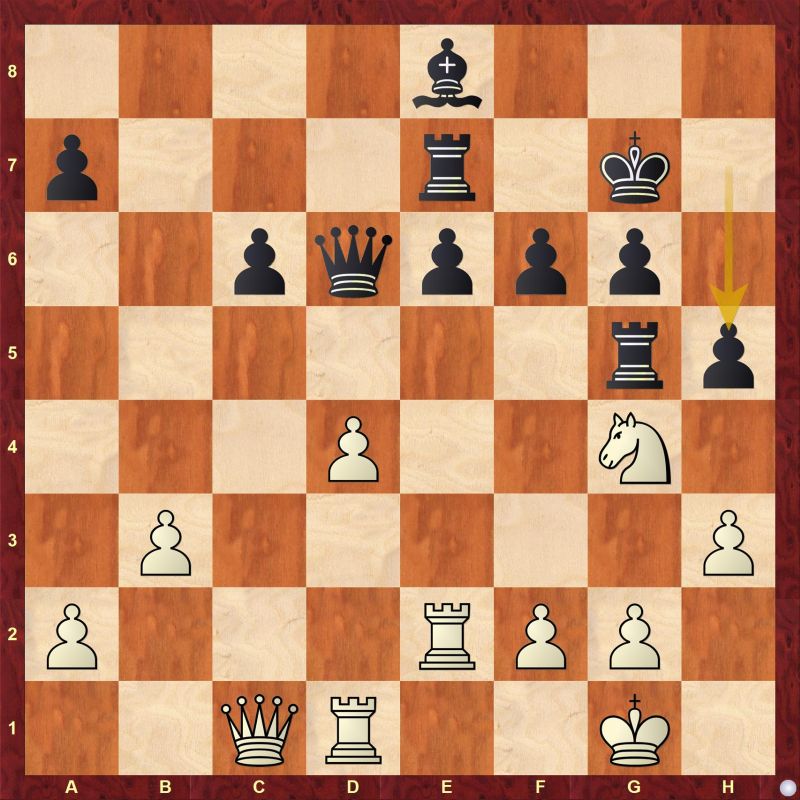 Harsha's inaccurate sacrifice with 30.Nxf6 landed him in trouble immediately as he did not have any compensation for the knight.
White had to continue with his bluff as there is not much to do here. So white continued with 31.Re5 with no real threat except the obvious attack on g5. Black panicked and played 31...Rf5 here. Instead taking the rook with 31...Rxe5 gives no chances to white and all roads lead to victory for black only.
It is not that Harsha's knight sacrifice went in vain. Due to his opponent's inaccuracy, he had a momentary chance to equalize, which he missed. Find out what did he miss.
Yakubboev got an early opportunity to gain a pawn and huge advantage which he missed.
Dhananjay - Yakubboev
Dhananjay completely missed and played 16.Ne3, leaving c3-pawn unguarded. Yakubboev also missed the fact that he could grab the c3-pawn with 16...bxc3 and he continued with 16...e6 instead.
In the above diagram, Dhananjay repeated the moves with 45.Ne8 Ra7 46.Nf6 Rc7 and made a threefold repetition for a draw. However he could have taken his chances with 45.Ra1 with the idea of 46.Ne8 and trapping the rook and eventually win the game with precision.
In a game arising from French Defence Classical variation, Chilean GM Rodrigo was the first one to make an unforced error with 18.Ng5 which surprisingly her opponent completely missed.
Rodrigo - Aashna
Aashna completely missed the tactics on c-file and played 18...Bxg5 instead.
It is a surprise that Rodrigo missed such a simple idea. Jet lag could probably be the reason. White continued with 20.Ra2 instead of the obvious way of attack.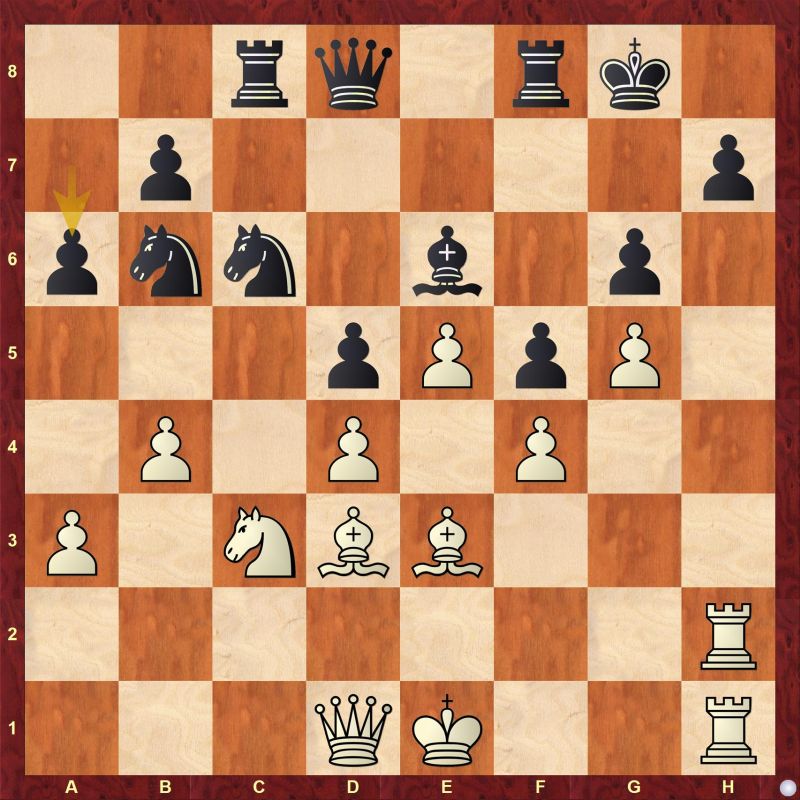 White missed the absolutely obvious 22.Rxh7 for mysterious reasons which would have led to nothing but a win for white.
Photo Gallery
Total 340 players in the A category, over 750 players in the B category and over 1000 players are taking part in the C category. The event was formally inaugurated by Mr. Subrata Roy, Managing Worker and Chairman of Sahara India Pariwar. In his speech Mr. Roy confirmed that Sahara Group will look into how Chess can be supported by the conglomerate. Meanwhile Mr. Bharat Singh Chauhab, Honorary Secretary of AICF announced that the next event will be held with ₹1.25 Crores as prize fund.
Replay all games
Round 1 results
Round 2 pairings
---