Women's Candidates: Nana takes sole lead after round 4
Georgia no.1 Nana Dzagnidze is on a roll, she defeated Valentina Gunina, despite the Russian attempting to surprise Nana with French Defence. Nana understood her opponent's psychology and played to her strength to score a win with ease. Kosteniuk felt that she rushed launching an attack which resulted in quick liquidation to the endgame and equalization, diminishing all hopes pushing for a full point. Thus the game between former World Champions Kosteniuk and Zhongyi ended up in a draw. Anna drew with Goryachkina and halted her momentum while her sister Mariya returned her opponent Lagno's exchange sacrifice too early and eventually lose the game. Olympiad Gold medalist IM Padmini Rout analyzes Nana's game. Photo: Eteri Kublashvili/Shahid Ahmed
Nana shows dominance, Anna halts Goryachkina
Nana opted for Exchange variation in French Defence as she thought it was against her opponent Gunina's style.
Nana Dzagnidze - Valentina Gunina, Round 4
According to Nana, Gunina was pushing in the middle game which created chances for her.
Padmini Rout analyzes Nana vs. Gunina from Round 4:
Kosteniuk was happy with the position out of the opening, but she felt that she rushed playing f5 and she should have improved her position before going for a direct attack like that.
Alexandra Kosteniuk - Tan Zhongyi, Round 4
She considered 20.Nc2 here but she thought that she should be pressing according to the opening but she felt that her opponent played well.
The game between Anna and Muzychuk was equal throughout, arising out of Giuco Piano. No one was really in danger and the game headed for an equal Rook, Bishop and few pawns endgame. A draw was agreed after 37 moves.
Lagno made a thematic exchange sacrifice to expose White's kingside in Two-Knight's Defence, Mariya returned the exchange to equalize the position at the first opportunity she got. Later she said, she did not play Re1 because it was unpleasant considering the King's position.
Mariya Muzychuk - Kateryna Lagno, Round 4
Round 5 will start on Wednesday 5th June 2019 at 3 p.m. local time, 5:30 p.m. IST. Here are the pairings:
Valentina Gunina — Mariya Muzychuk
Alexandra Kosteniuk — Nana Dzagnidze
Aleksandra Goryachkina — Tan Zhongyi
Kateryna Lagno — Anna Muzychuk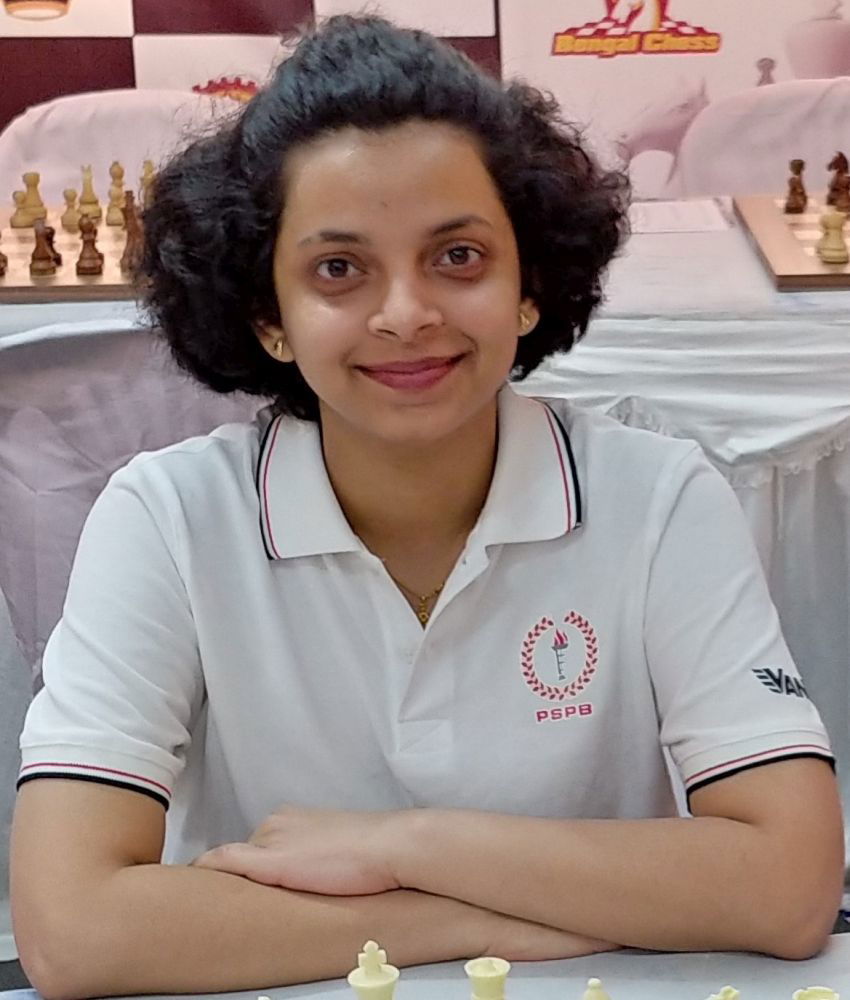 Watch all games live here from 5:30 p.m. IST
The organizers are FIDE, Russian Chess Federation, Government of the Republic of Tatarstan, Ministry of Sports of the Republic of Tatarstan, and city administration of Kazan. The tournament is sponsored by PJSC PhosAgro and Russian Railways.
---