It was not an internet disconnection
In the finals of the Online Olympiad 2020, team India faced Russia. After the first match ending in a 3-3 tie, the second match was balanced with a score of 1.5-1.5. The three games that were going on were Divya against Shuvalova, Nihal against Esipenko and Humpy against Goryachkina. Suddenly Nihal and Divya lost their games and India had lost its match to Russia 3.5-1.5. Subsequently Humpy, who had lost precious seconds in her game due to disconnection, also lost her game and we succumbed to a 4.5-1.5 defeat. What exactly happened here? Was it an internet disconnection or something else? We bring you the entire story.
How team India solved its internet issues during the Online Olympiad 2020?
By Manu Gurtu
Team India won the gold medal jointly with Russia at the Online Olympiad 2020. How did India and Russia become joint winners? This is how it happened:
After a 3-3 tie in the first match, the second match between Russia and India began. Three games ended in draws - Anand against Nepo, Vidit against Dubov and Harika versus Kosteniuk. The action shifted to remaining three boards. Divya had a close to winning position against Shuvalova, Humpy was slightly worse against Goryachkina and Nihal, who had faced a lot of difficulties in the opening against Esipenko, had reached an equal position. It was at this point that Nihal and Divya both lost their games on time. Humpy also lost precious seconds and when she got back to her game, she saw that both Nihal and Divya had lost their games. This affected her morale, as she got to know that team India had lost the match. She went down to Goryachkina. Very shortly team India submitted their appeal. There were many things that needed to be considered while going over the appeal. The news had spread that there was a global outage with Cloudflare servers going down. The appeals committee could not come to a definite conclusion. It was at this moment that the FIDE President Arkady Dvorkovich took over and made a decision to crown both India and Russia as co-champions of the Online Olympiad 2020.
While it is clear that this incident happened due to global outage of Cloudflare servers, there have been questions about whether the Indian team was connected to the internet or not. Here's the conclusive proof that all the Indian players were connected to the internet throughout the match.
The Mongolia incident
It all began on 22nd August when India was pitted against Mongolia in the sixth round of the FIDE Online Olympiad 2020. After posting wins against Indonesia (4.5-1.5) and Iran (4-2) in the fourth and fifth rounds, India drew against lower rated Team of Mongolia (3-3) in the sixth round. As all Indian chess fans watched in disbelief, information started flowing in that we had lost two games due to loss of internet disconnections which were caused by a power outage even though the players were playing from two different cities. The players in question - Vidit Gujrathi and Koneru Humpy, had power backup for their homes and also had backups for their internet connections. But the power outage had affected more than their homes, it had affected the ISPs (Internet Service Providers) and hence, despite power backups there was a disruption of internet. Shifting from one connection to the other takes time and by then crucial seconds had run out and we suffered those losses.

Post Mongolia
Facing internet issues, Captain Vidit Gujrathi and...
Captain Vidit Gujrathi and Vice Captain GM Srinath Narayanan and the team had started looking for solutions for this problem so that this did not repeat. Ashwin Subramanian, a chess lover from Bangalore, who has been closely associated with the top players of India for technical assistance, suggested the idea of Speedify to Vidit. When I connected with Srinath, he informed me about Speedify. I knew about Connectify, Inc. which is located in Philadelphia, PA (Speedify's Parent Company) as I had used another product made by them called Connectify Hotspot. I immediately contacted Speedify Co-Founder and Director Ms. Bhana Grover who helped us out overnight to setup Speedify Teams Accounts for the whole team and also a dedicated server in Mumbai which provided for a fast, stable and a robust internet connection. She gave me an admin account from where I could add/manage users.
What is Speedify?
Speedify can bond any combination of Internet connections and will intelligently distribute your online traffic between them for optimal performance. You automatically have an internet failover software solution. In simple words you can configure multiple internet connections with Speedify and using its channel bonding technology it uses all of the connections simultaneously or chooses the best one to send data over. In case of a failed internet connection it instantaneously shifts to the secondary connection with no delay whatsoever. This is exactly what we needed. The whole team had multiple internet connections but the only problem was seamlessly switching over to it. Speedify did exactly that. Srinath and I helped almost the entire team to setup Speedify and configure multiple internet connections simultaneously on the app.
From advising them about new hardware to buy, to connecting multiple internet connections at once and setting the most robust broadband as primary connection and the others as secondary, we had overcome the reason we had lost two points in the previous round. In the end almost all of them had at minimum two wired/broadband connections and at least one 4G dongle and off-course Speedify. We were all set for the tournament ahead. With internet worries behind us Team India zoomed ahead and won the quarterfinals and semifinals.
The finals against Russia
On the day of the finals after having drawn a nail biting first round, we lost two games once again due to disconnection from the chess.com server. But this time things were different. Firstly we had to make sure we were connected to the internet. This was easily done by the admin panel Speedify had provided. It had a graphical representation of server activity and uptime which showed we had not had even the slightest of dropped connection and things on our end were absolutely fine.
Also during this time I called up Ms. Bhana (founder of Speedify) and she confirmed that we had no trouble at all on our end. Sharp fans on Twitter noticed Cloudflare (A CDN service which chess.com uses) had a global outage and had affected many countries globally, one of them being India. Even chess.com later through their twitter handle confirmed it was indeed Cloudflare which had caused the issue.
What is Cloudflare?
Cloudflare is an American web-infrastructure and website-security company, providing content-delivery-network services, DDoS mitigation, Internet security, and distributed domain-name-server services. Simply put Cloudflare content-delivery-network is a service which provides for faster load times of content on the web by replicating it on datacenters across the globe and also by serving dynamic content over a fast and reliable private network. However, on 30th August during the Online Olympiad finals that very service broke-down and affected connectivity to chess.com servers from India and also from other parts of the globe. It was not just chess.com that suffered from the Cloudflare outage, many other services/platforms were down as well.
Cloudflare publishes a detailed report for every such incident that happens you can read this particular incident report here. Now to the question - could it have been possible to play the games again. One can go through the incident report of Cloudflare and you will see that the time taken to fix the outage was long. In such circumstances the chances of this repeating were very high as the services were affected for a few hours even after the incident happened. I do not know if this was a point of consideration when FIDE took its decision, but the readers should know about the same. Also in the end these were conditions beyond anyone's control. No one is to blame for the issue that happened. That is the nature of Online Chess and a topic for a larger debate. But for the record let it be set straight Team India didn't face any internet troubles at their end.
On a lighter note - to make GM Vladimir Kramnik's words come true the Internet broke itself.
About the author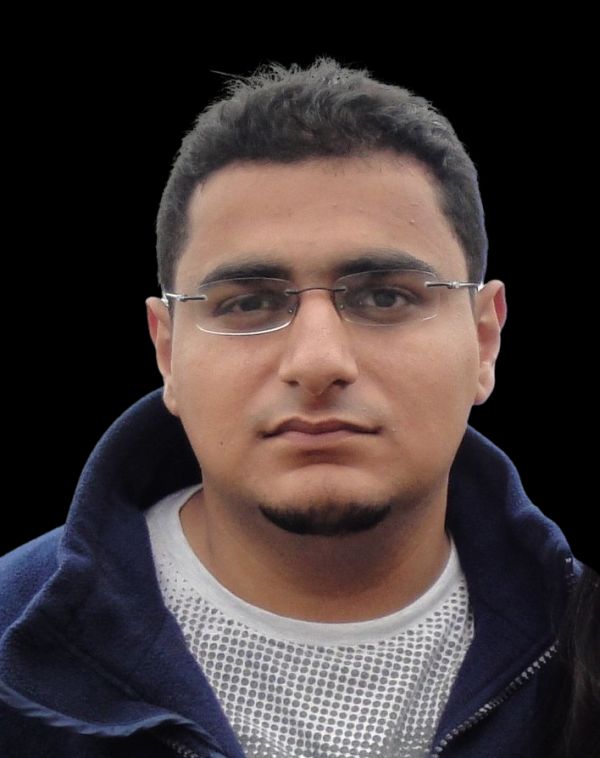 Manu Gurtu is the Co-Founder and CVO of MagDiSoft Solutions LLP (a Web Solutions Firm) based out of Pune. He is Online Brand Consultant, Corporate Trainer and Startup Mentor.
---